Paneer Pilaf / Rice infused with Indian Spices and Topped with Indian Cottage Cheese
As an Amazon Associate and member of other affiliate programs, I earn from qualifying purchases.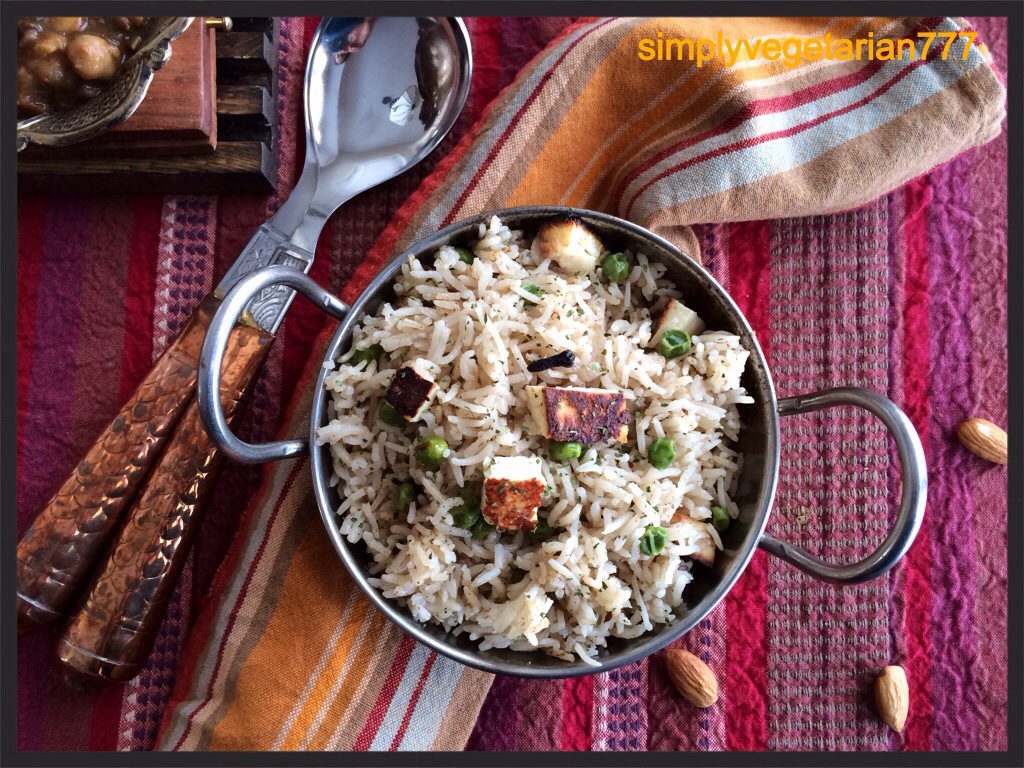 Paneer Pilaf or Indian Cottage Cheese Pulav is one of the heartiest dish amongst all the Rice dishes. It is infused with clean and aromatic spices and hits the spot right in your heart. Warm, Delicious and Hearty :).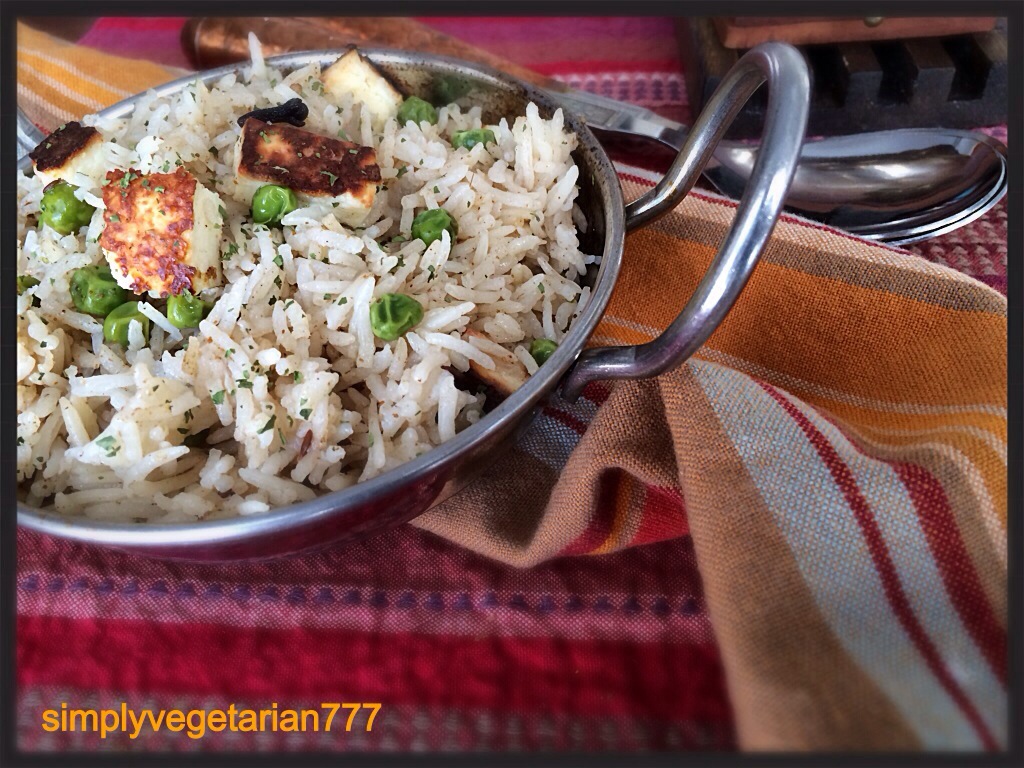 Did I mention that it is a complete meal in itself? Well, it goes very well with Chickpeas Curry, Dum Aloo,
Skinny Kashmiri Dum Aloo amc many more curries or as is :).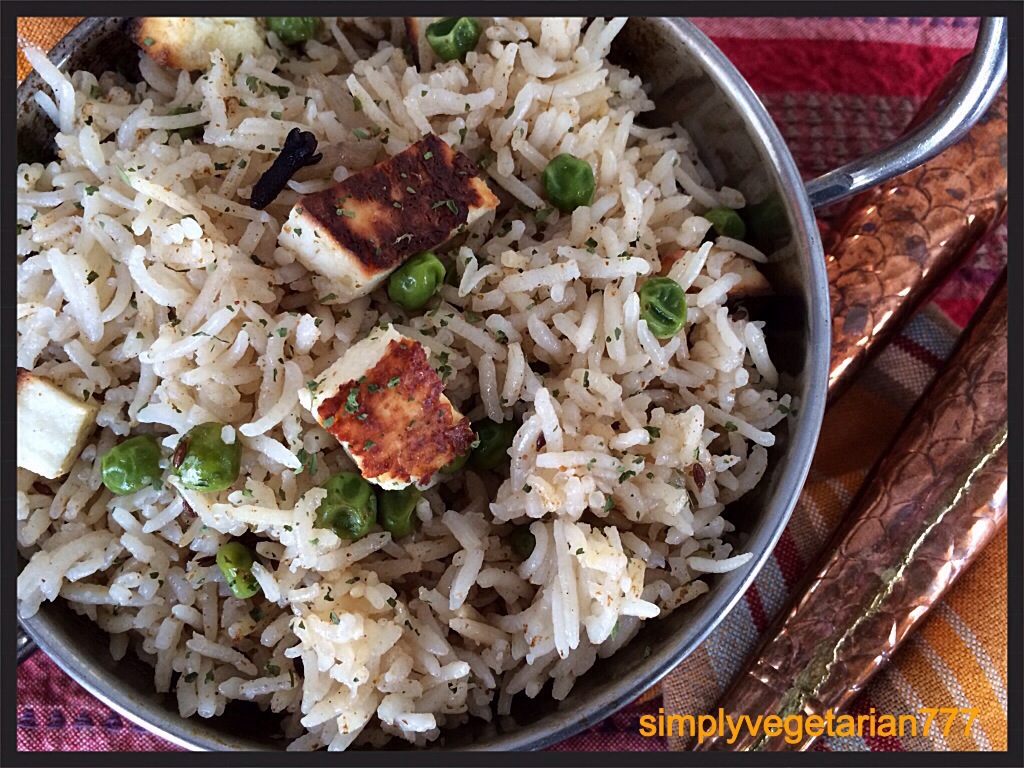 Today I am coming to Angie's party with this delicious rice dish. Do taste it and let me know your feedback :).
Serves : 3-4
Ingredients :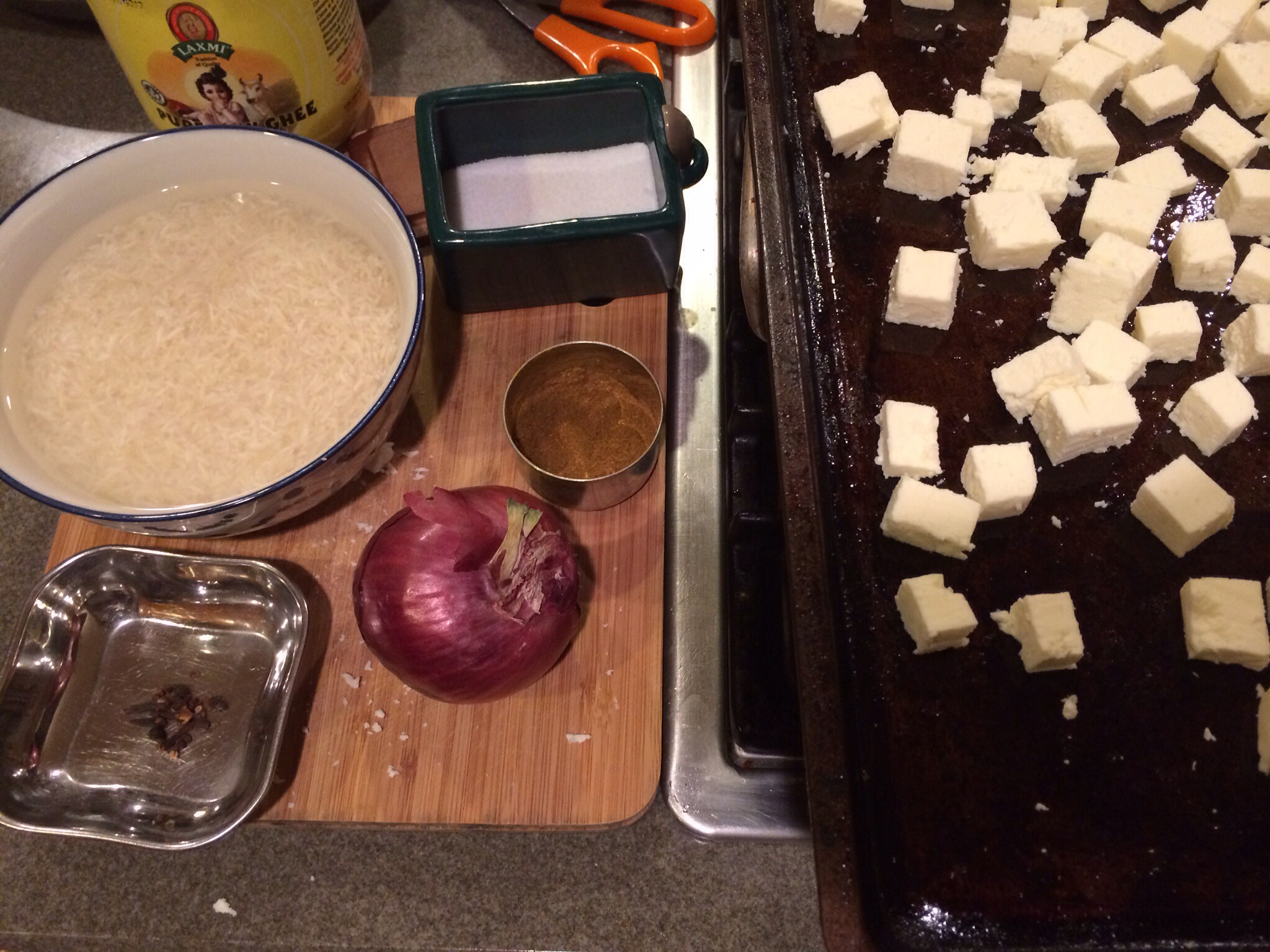 Basmati Rice : 1&1/2 cups, washed and soaked in water for 20 minutes
Ghee/Oil : 1 tbsp
Cumin seeds : 1 tsp
*Paneer or Indian cottage cheese : 1 cup cut in small cubes.
Onion : 1/2 thinly sliced
Green peas : 1/4 cup
Cloves : 3-4
Black pepper corns : 4-5
Green Cardamom : 2 pods or a generous pinch of powder
Sat to taste
*Garam masala : 1&1/2 tsp
Water : 2&1/2 cups
*Note :
Paneer : You can find Paneer in Indian ad international stores. For recipe, click here. You may alternately use hard pressed queso or cubed feta. Or totally skip it. The Pulav in itself is great.
Garam Masala : for home made easy recipe, click here.
Method :
As mentioned, wash the rice and soak for 15-20 minutes. Gather all your ingredients before proceeding.
Heat oil or ghee in a broad pan. You may use a sauce pan or any kind. But broader pan lends a separated beautiful texture rice grain when ready. Lower the flame to medium and add cumin seeds to it. When seeds splutter, add cloves, black pepper corns, cardamom and onions. Sauté in low flame for 5-7 minutes till they become dark pink or red.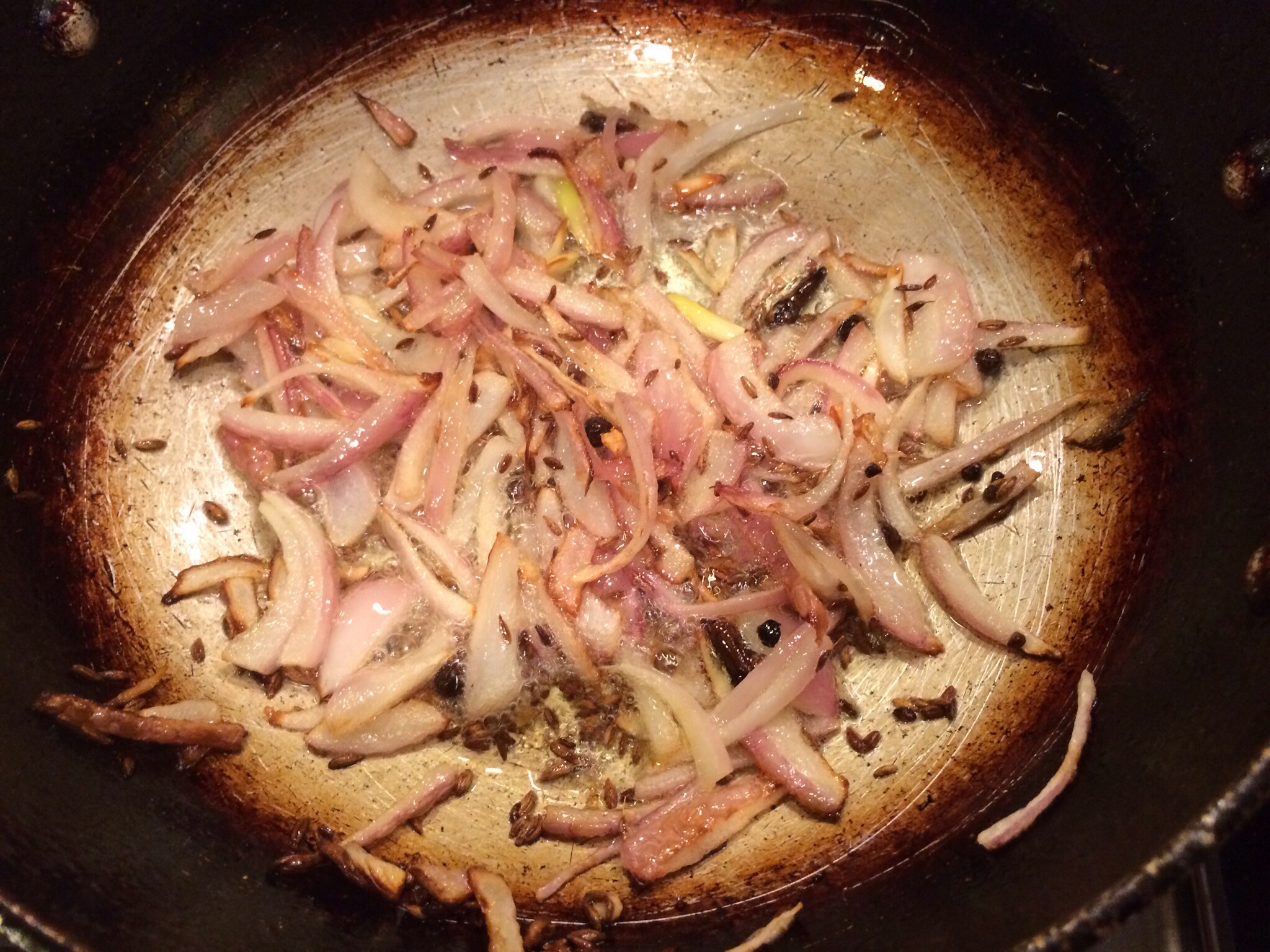 Now add peas and drained rice to the sautéed onions. Add water, Garam masala and salt to it. Normally I taste the water of rice after seasoning and adjust per say salt and spice.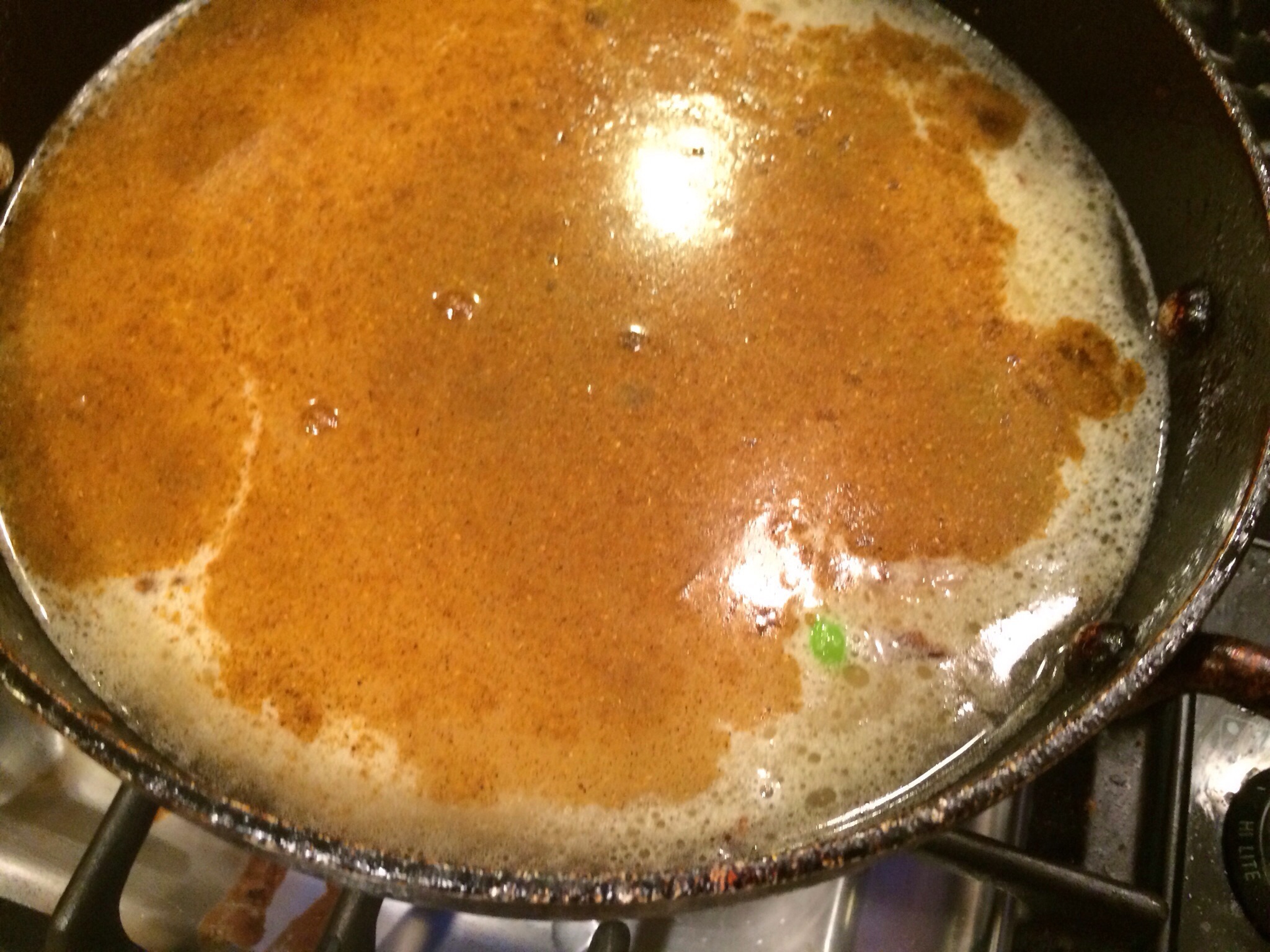 Now cover and let simmer at low flame till water evaporates.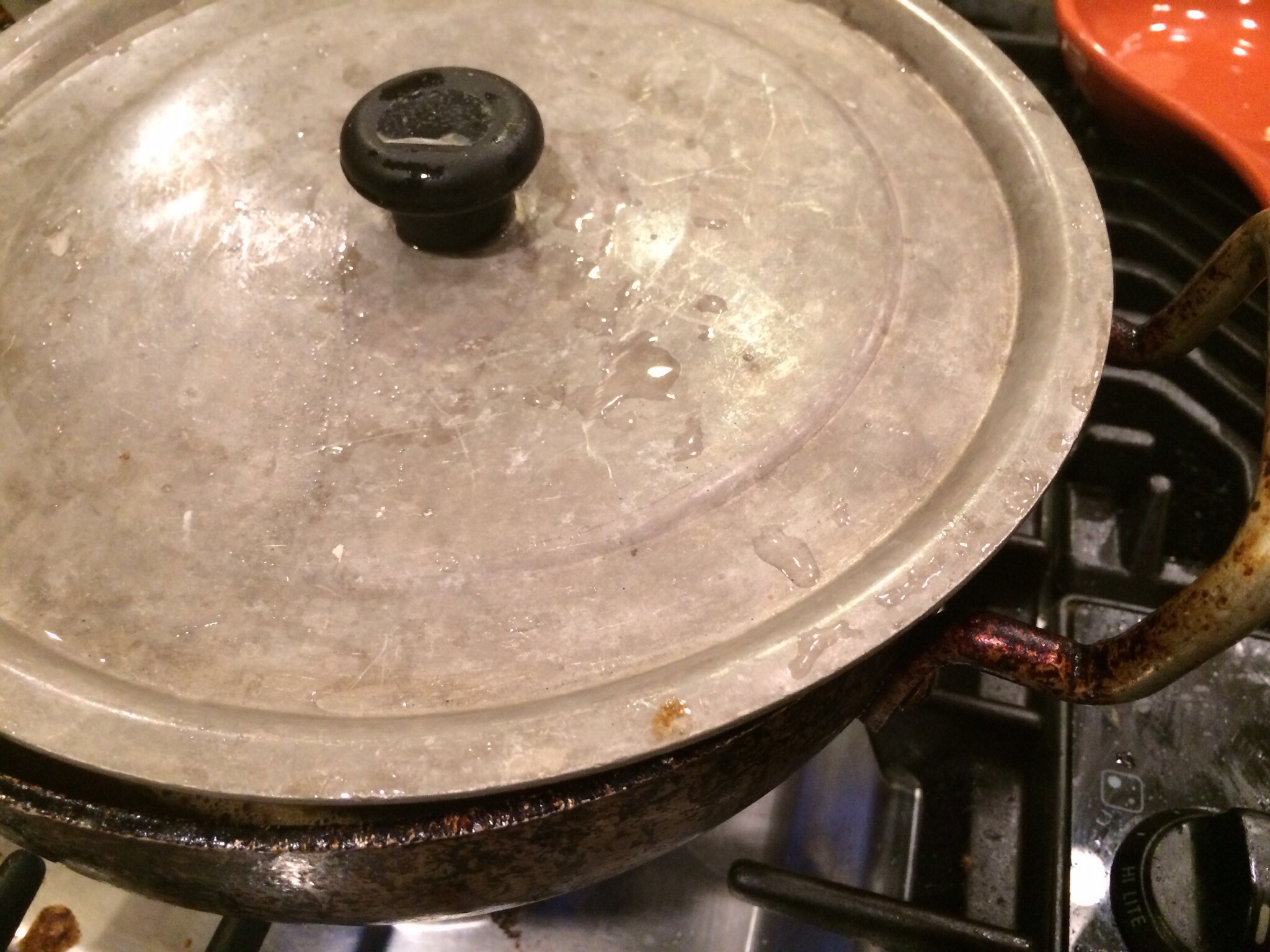 Meanwhile, grease and heat a heavy bottom pan and slightly sauté the paneer cubes while stirring occasionally with a light hand. Another option is to bake them in the oven for crisp texture at 400*F till slightly brown, say for 15 odd minutes. Flip them in the mid way.
Once the water is all gone. Remove the cover. Don't touch it yet. Just add the sautéed paneer cubes on top. Cover again and let sit for 10-15 minutes.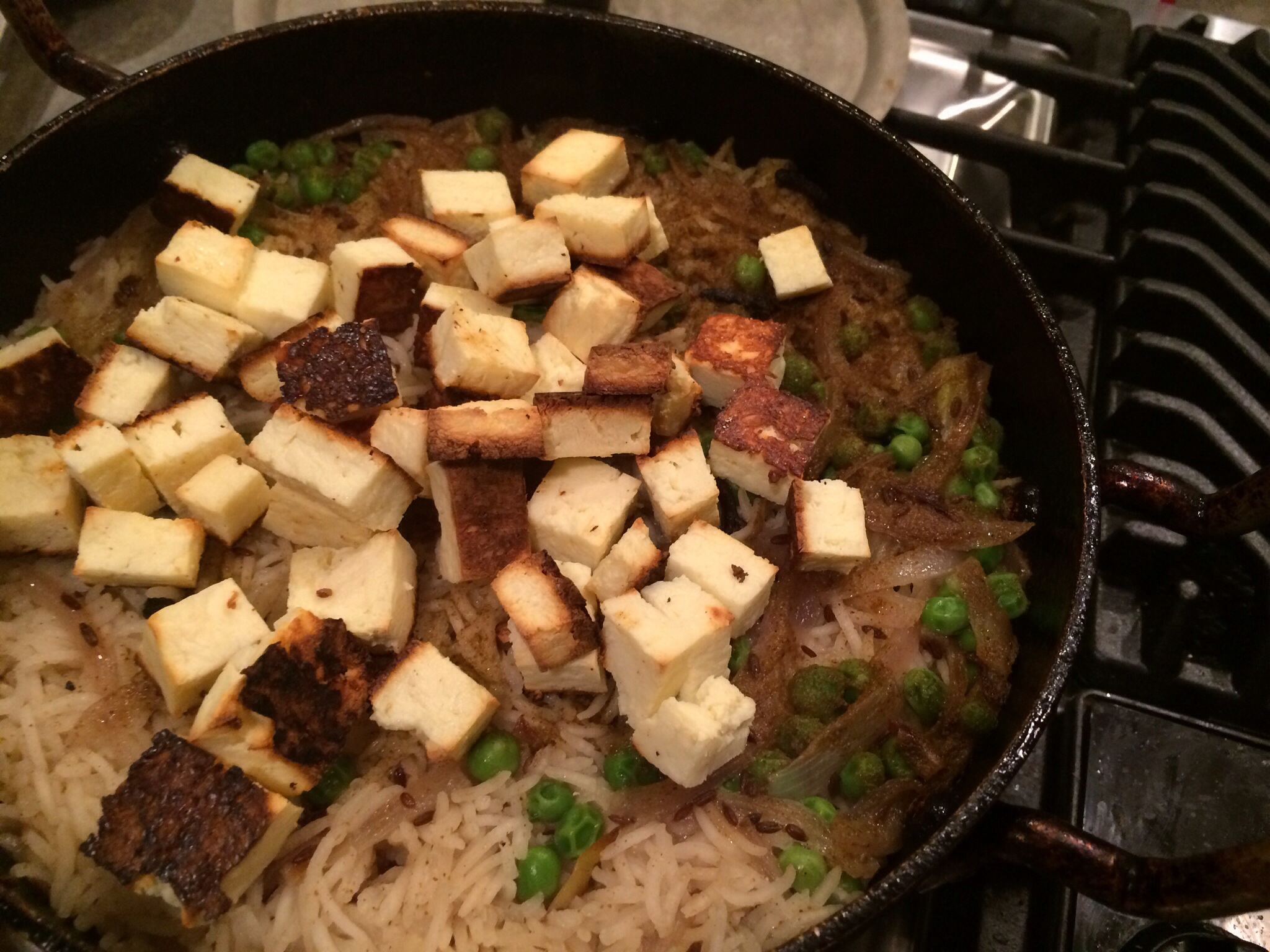 Remove the lid after 10-15 minutes, till it cools down a bit. Now take a fork, no spoon, and gently fork the rice to fluff up while tossing the paneer cubes to incorporate them in the rice. Enjoy warm as is or with a curry of your choice :).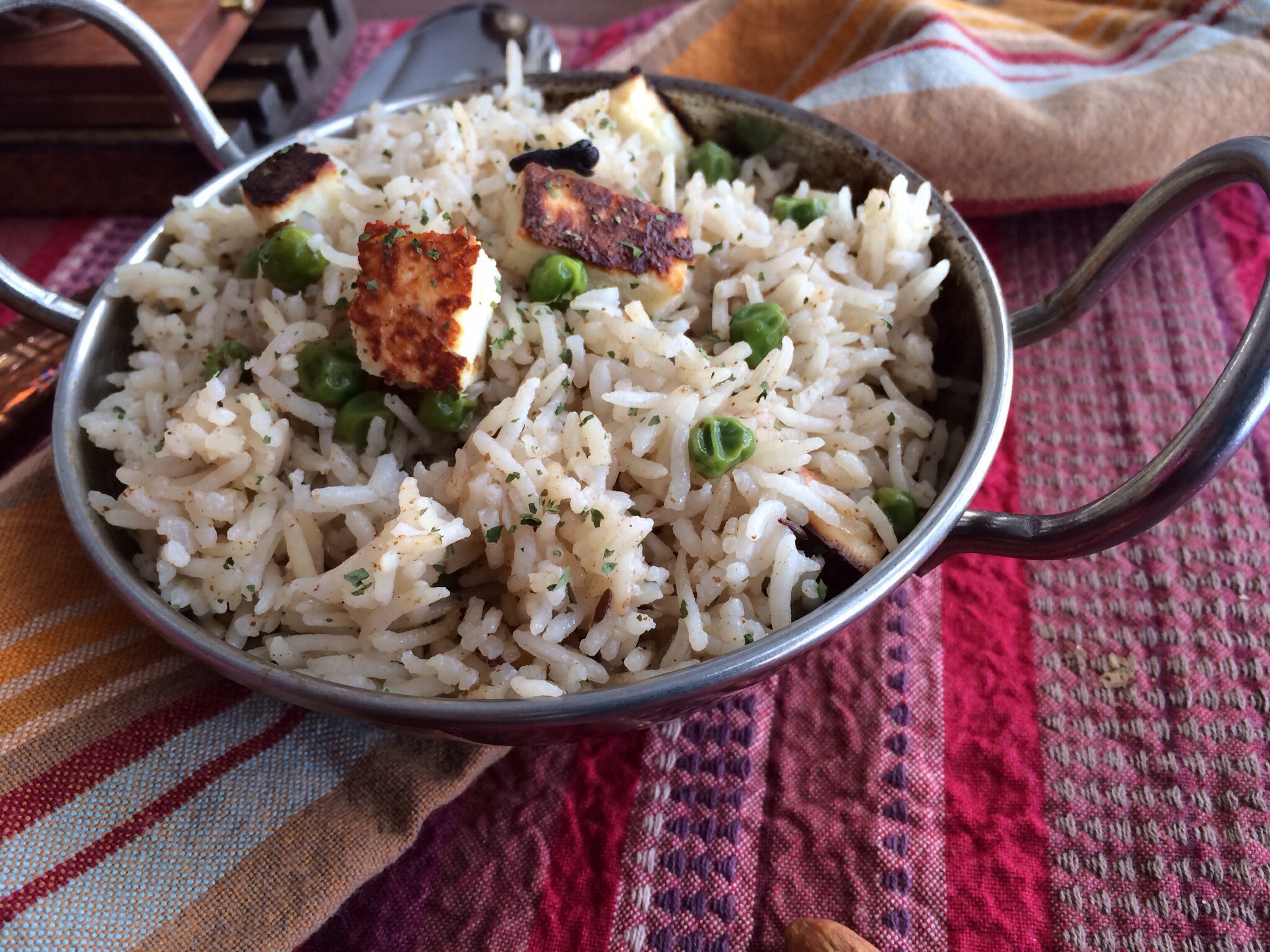 Disclaimer : This preparation can be done with left over rice too. Just skip the boil the rice part. Sauté the onions, add spices and mix well. Now add peas and cooked rice. Fold everything gently together. Add the grilled paneer cubes. Add 1&1/2 tbsp water. Cover and simmer on lowest flame for 5 odd minutes till everything is married well. Tada! Ain't that easy?
Ciao for now….. I am on my way with my spoon and fork to dig in your dishes ;).
Sonal