Pear and Apple Jal Jeera : A refreshing summer drink
As an Amazon Associate and member of other affiliate programs, I earn from qualifying purchases.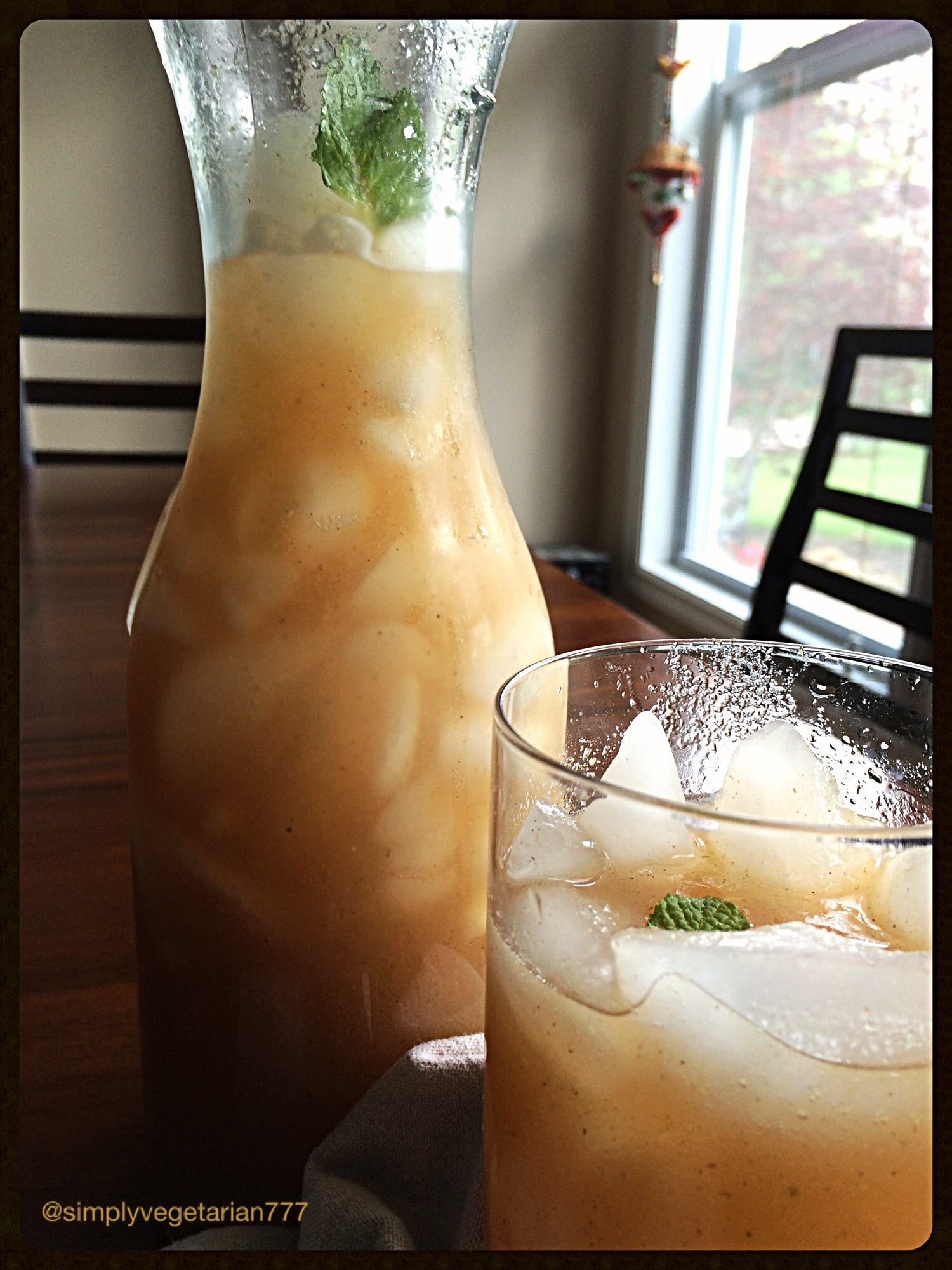 Jal Jeera is a quintessential hot Indian summers drink. Jal means water and Jeera means Cumin. But there is more to this drink. Normally, it is made with mint leaves, cilantro leaves, rock salt, dry mango powder or little tamarind pulp, cumin powder, table salt. Shake, shake, Shake and all done! Chill it and drink it. All the ingredients that are used in making this drink are known to kill the heat! I am serious :).
These days, you find a ready made Jal Jeera powder mix to whip it in a jiffy! That's it! Some cold water and add few teaspoons of dry mix and drink! I will post a link to a basic Jal jeera drink too!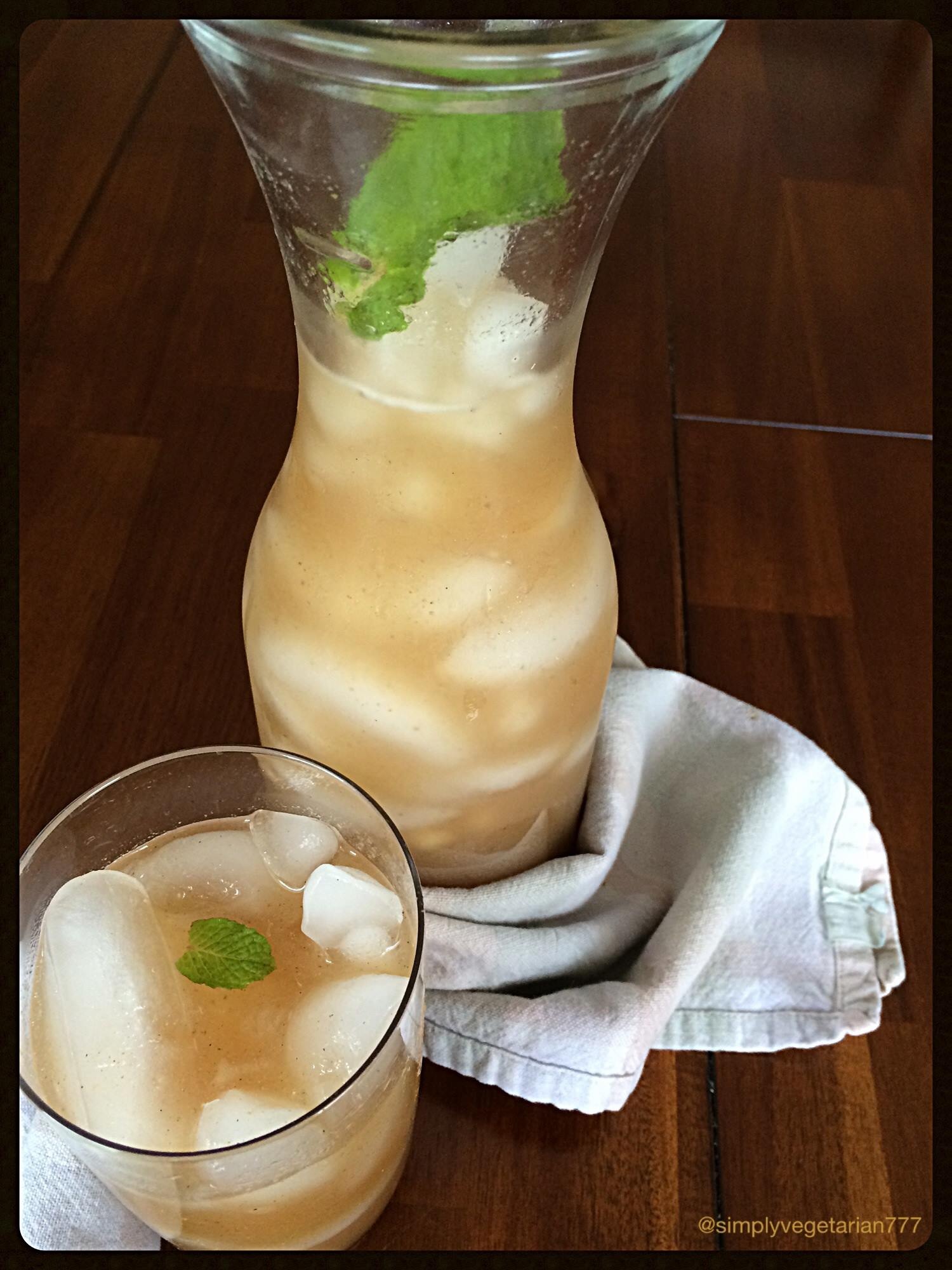 I thought of jazzing it up today :). Made Pear and Apple slush and added few more things along with ready Jal
Jeera mix and it was so refreshing! Hey I forgot to mention, today Aditi from Confused Bawarchis is coming over and I am super excited :). I have made this for her and hope she likes my crazy experiment!
Ingredients :
Pears : 2
Apple : 1/2
Sugar : 2 tbsp
Lemon juice : 2 tbsp
Mint leaves : 4-5
Jaljeera powder : 2-3 tbsp
Water and ice cubes to dilute it later
Method :
1. Wash, peel and core the pears and apple. Chop them in small pieces.
Take a blender, add all the things together to the blender and blitz till you get a smooth purée!

Take a tall tumbler or jug. Add the purée in the jar. Add water and ice cubes. Chill and enjoy!
Note : Attaching the recipe to Dasana's Jal Jeera recipe from scratch! I will follow it blindly :).
Recipe : Jal Jeera from Dassana
Also sending it to the KFB "Beat the Heat" contest!