Pickled Baby Cucumbers
As an Amazon Associate and member of other affiliate programs, I earn from qualifying purchases.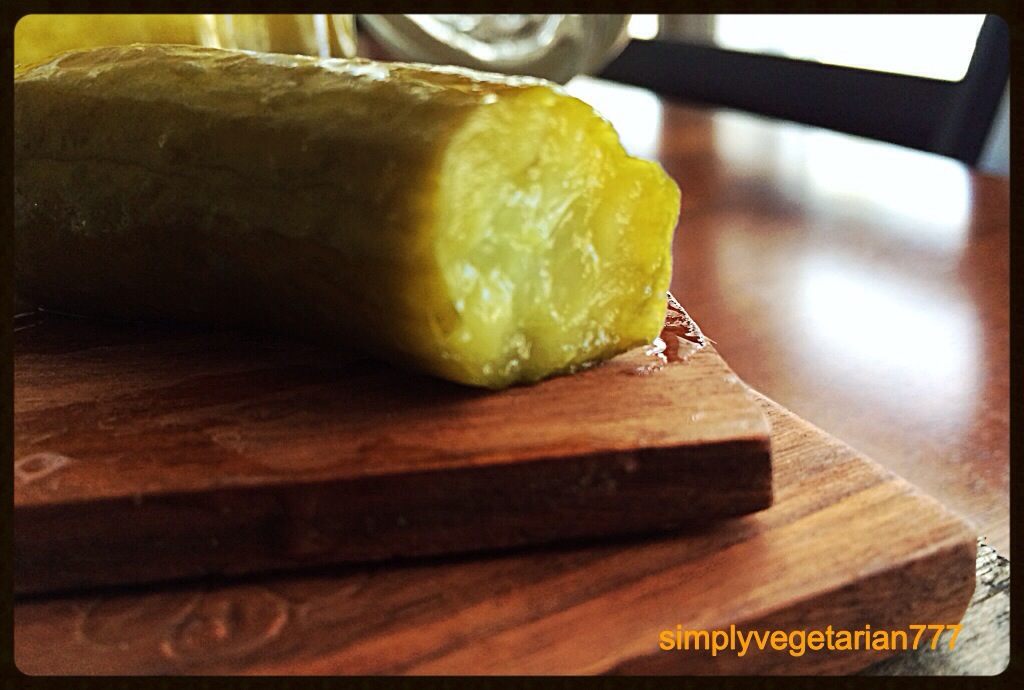 A visit to Costco, a super market, is always a bountiful visit. The other day when I went to Costco, I picked up 2 bags of baby cucumbers. They were so tiny and cute and just perfect for snacking. But being so tender, they were more prone to quick perishing. Therefor, the brights idea of pickling came to my mind. I have never pickled any vegetable before with brine solution , so a lot went into reading different recipes online and understanding the process. I was little skeptical but still went ahead with a small portion this time, on the experiment basis.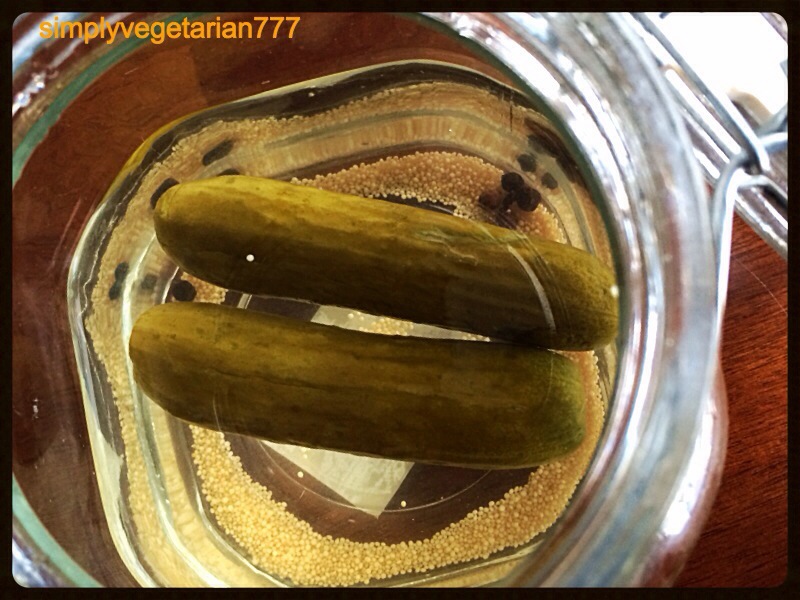 They turned out so yummy that by the time I was ready to click, only 4 were left in the jar. Amit loves these and we often buy them from the market at a price which I realize now is way too much. So if I can pickle small quantities now and then, it is a great saving and free of any additives. That's a bonus, right ?
This is how I pickled the lovely baby cucumbers. After this success, I will be indulging into pickling onions, jalapeños, cauliflowers, carrots, daikon, ginger etc and keep you guys updated. It is the easiest thing to do in your kitchen.
Ingredients :
Baby Cucumbers : 10-12 .
Note :You may use 2 cups of seedless English cucumbers also and slice them. Also you may use the other mature variety but look for firm and the ones with more ridges and pimples on them. The smooth ones are full of seeds.
Water : 1&1/2 cups
Distilled Vinegar : 1&1/2 cups. You may use any vinegar besides Balsamic.
Salt : 1/2 tbsp
Sugar : 1 tsp or more if you like your pickles little sweeter.
My Addtives this time :
Black Pepper Corns : 8-10
Yellow Mustard Seeds : 1 tsp
Kitchen Equipments Required :
A clean and dry glass Jar to accommodate 10-12 cucumbers baby cucumbers
A sauce pan
Method :
Wash and dry the cucumbers and prepare them for pickling, keep them whole or slice them thin or cut them in long wedges as served with burger side.
Stuff the prepared cucumbers in the glass jar. Add black pepper corns and yellow mustard seeds.
In a saucepan add water, vinegar, salt and sugar. Bring it to a rolling boil. Take it off the gas stove. This is called Brine Solution.
Pour the hot water vinegar solution over the stuffed cucumbers. Close the lid and refrigerate it for 24-36 hours before opening it.
They are ready. Will stay good for a week in the fridge. Enjoy!
Uses : They are good for snacking as is. You may chop them and use in sandwiches. Also, serve them along the side of burgers. They are great in salads too.