Quick Trifle Pudding
As an Amazon Associate and member of other affiliate programs, I earn from qualifying purchases.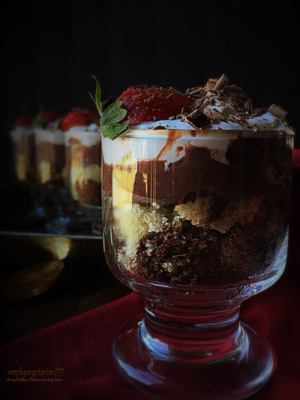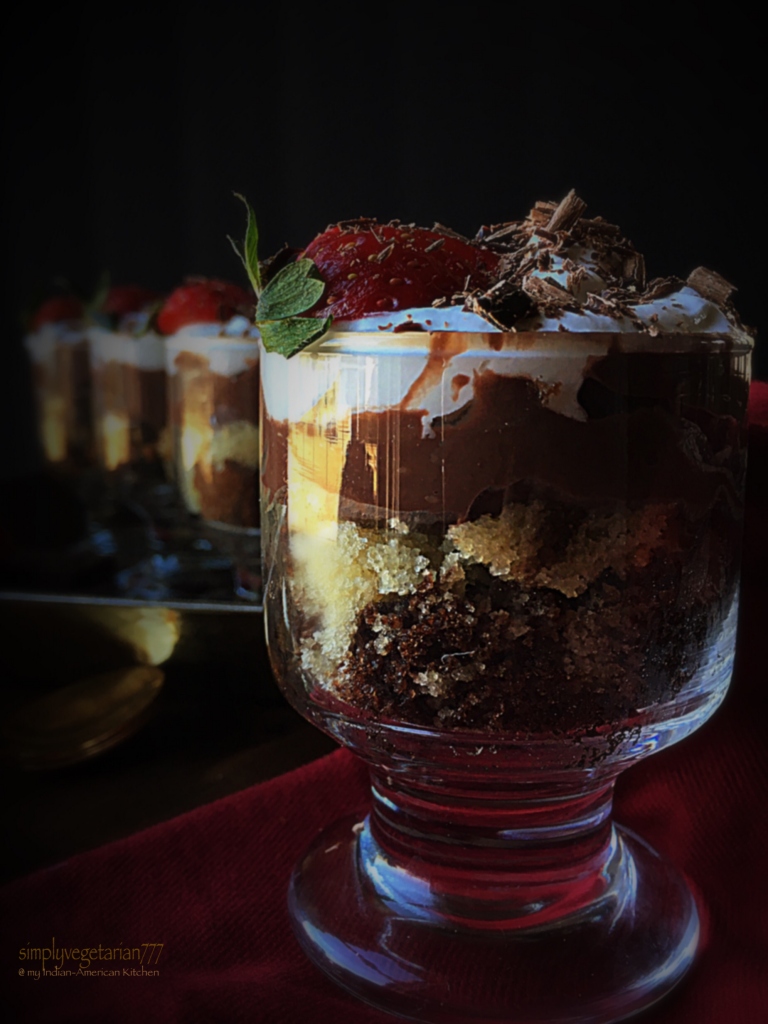 Trifle is a very popular English Pudding/Dessert. It's history is dated back to 1565, when the first recipe of Trifle was ever published in the book, The Good Huswife's Jewell by Thomas Dawson, in London. It was a recipe with thick cream flavoured with sugar, ginger and rosewater. (Source – Wikipedia )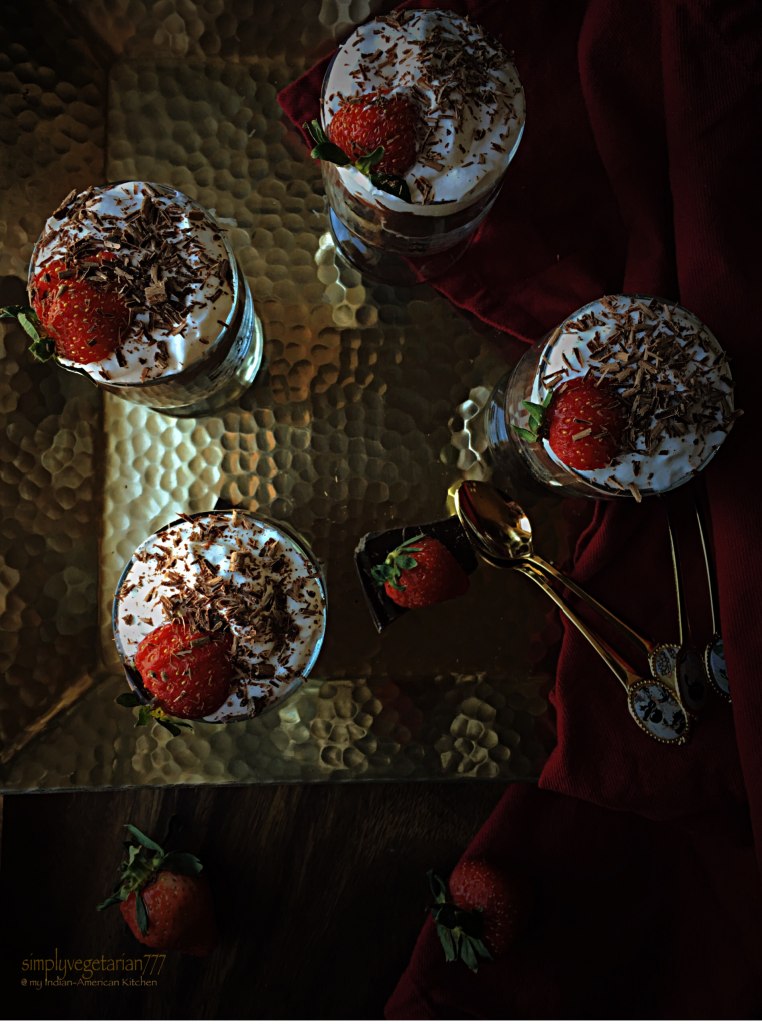 I have some good memories of my mother's trifle pudding, while growing up. She would bake a cake, make some custard, chop fresh fruits precisely into fine pieces, set some jelly and then finally when everything would be ready, she would use a beautiful bowl to create gorgeous layers of heavenly trifle. The bottom layer of that sponge cake soaked in little milk, topped with a thick layer of custard then jelly, some fruits and nuts and then another round of layering – definitely a labor of love. It was an absolute hit with the family and friends.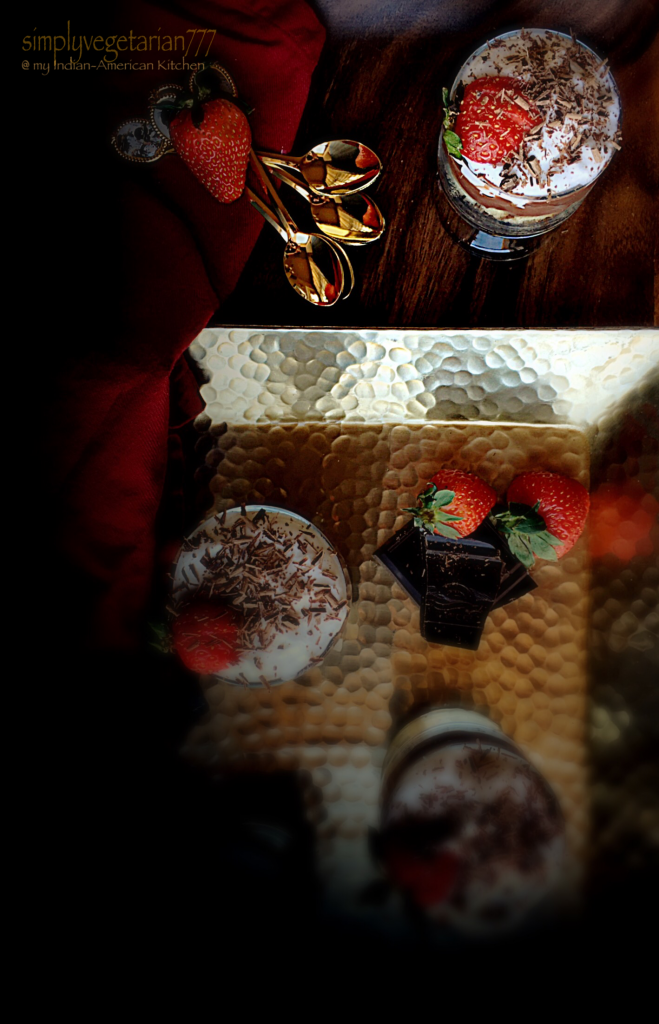 I love a good Trifle but to tell you the truth, I do not have the patience to go through the elaborate procedure. So, me being me, I strive for shortcuts which have never disappointed me, be it my No Bake Cheesecake, Mocha Express Pudding, Mocha Express Mousse or Mock Chocolate Tiramisu. They all are super hit. Tried and Tested by many and loved every time. Have I told you before that I am not much of a dessert person when it comes to baking or making huge quantities? Single serve, Portion controlled, mini desserts, are what I strive for :).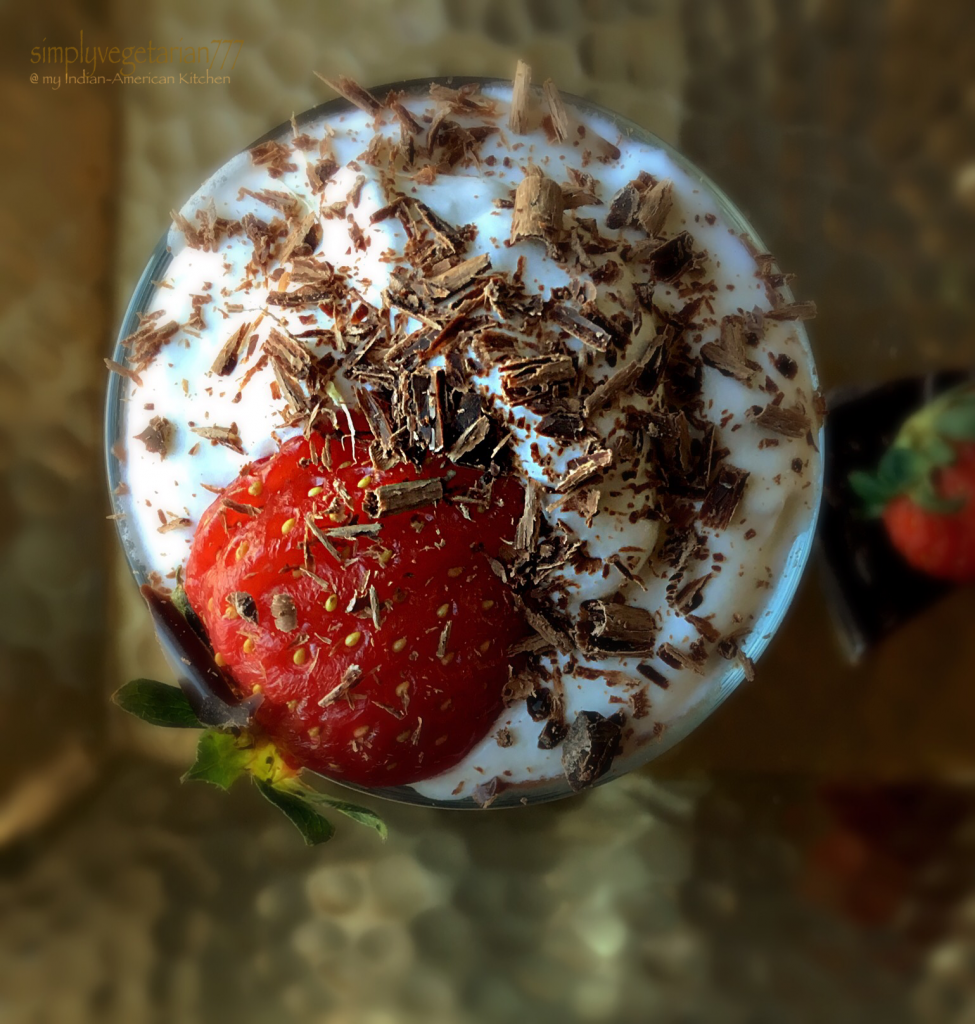 Valentines Day is around the corner and I am not much of a person who labels my love for husband or the kids. I think I am pretty old school when it comes to showing my love and affection towards my family, especially in the public. There are numerous times that I say "Love you" to my husband and the kids but it definitely is not for the public eye! What kind of Valentine are you? Shy? Bold? Meh..in between ;)…or "action speaks louder than the words" kind?
Having said all I had to about the pudding and Valentine, last thing that I want to mention is that it is a NO BAKE, NO COOK, NO NOTHING AT HOME, kind a dessert recipe. Just buy the stuff from the market, take our your fancy dessert glasses, portion and layer individually and serve. I promise that nobody can say that you did not do any labor on this gorgeous feast. Love Semi-Homemade dishes. Do you? And in my defense – It is okay to indulge once in a while and still keep the recipes simple. A perfect dessert to entertain not only your loved ones but a show stopper at the parties and the get together.
Quick Trifle Pudding
An easy Trifle dessert recipe that requires no baking or cooking at home. Just buy ingredients and assemble and serve.
Ingredients
Cake - 4 thin slices

crumbled into small pieces. Use any kind of cake, a sponge preferred. But a pound or marble or chocolate cake is equally good. I used Marble cake in this recipe.

Milk - 2 tbsp. You may use wine or sherry if you prefer more boozy pudding.

Chocolate Pudding - 2 small cups

market bought or make at home. Check the Chocolate Pudding Link here

Whipped Cream - 4 tbsp. Use market bought or just whip 1/4 cup heavy cream with 1 tbsp sugar till it makes peaks.

Strawberries - 4 small

sliced or chopped

Dark Chocolate

used for baking - 1/2 small bar, peeled with a peeler or grated fine.
Instructions
Arrange all the ingredients to be used in an assemble lie.

Arrange your pudding or dessert bowls or glasses.

Add the crumbled pieces of cake uniformly in all the 4 glasses. Press down with a spoon firmly. Add 1/2 tbsp of milk on top evenly to each dessert bowl.

Now spoon 1/2 the cup of chocolate pudding (market bought), approximately 2 tbsp, on top of the cake layer. Spread evenly.

Add 1 tbsp of whipped cream on the top.

Decorate with chopped or sliced straeberries.

Sprinkle the peeled or shaved chococolate. Serve cold.
Notes
If you do not plan to serve the trifle immediately. You can keep the cake and pudding in the glasses ready. When ready to serve, add whipped cream and fruits. You may use any seasonal fruit. You may use custard in place of pudding. You may add nuts to it if you want.
I had a great time making these trifle glasses in my Indian American Kitchen. I am sure it will make you very happy and content making these in your kitchen.
Happy Valentines Day People! I am taking this to Fiesta Friday and Throwback Thursday. Hope the people out there would love it too. My kids absolutely loved it.
Sonal