Quinoa Dosa/Crepes & Mini Uthapams/Savory Baby Pan-cakes 
As an Amazon Associate and member of other affiliate programs, I earn from qualifying purchases.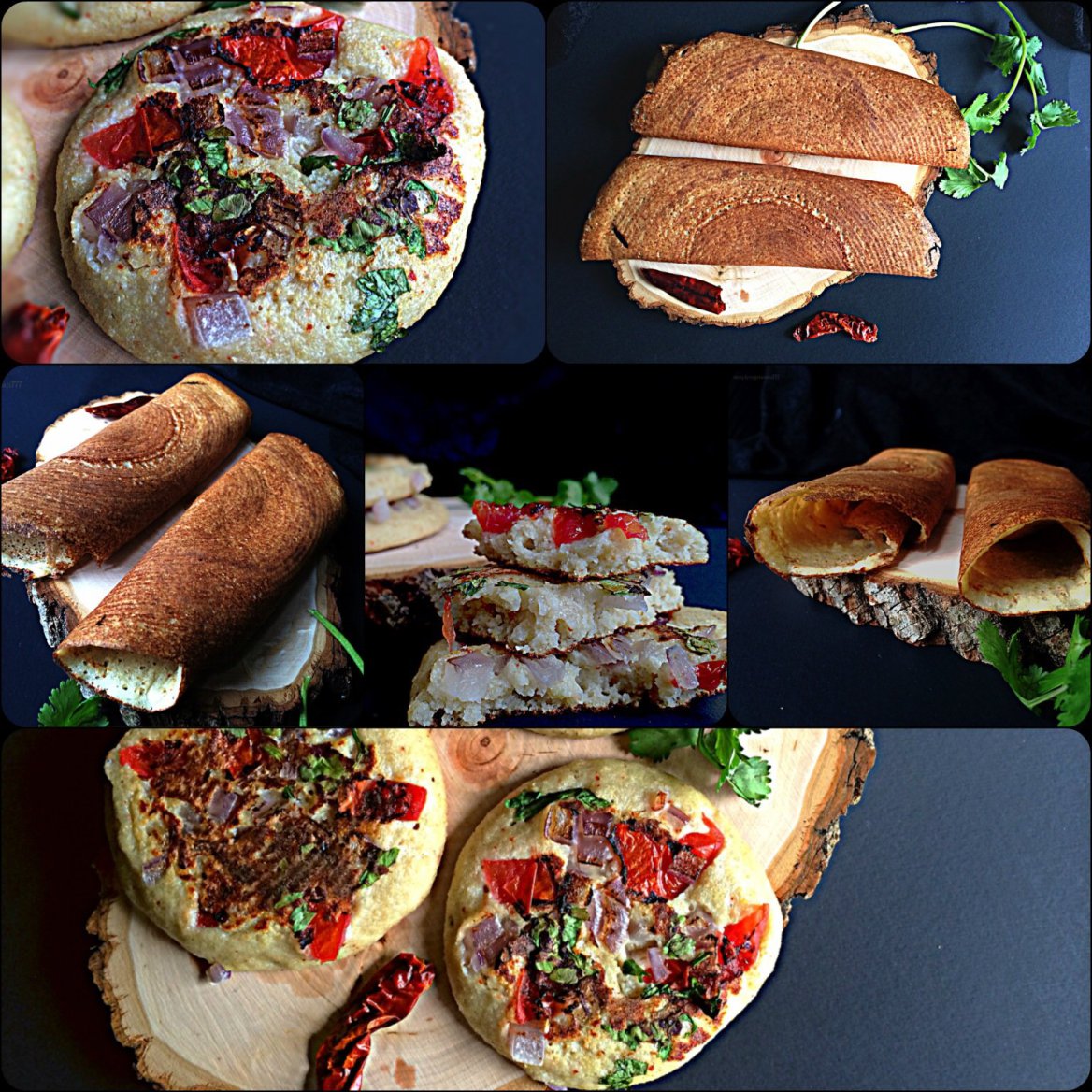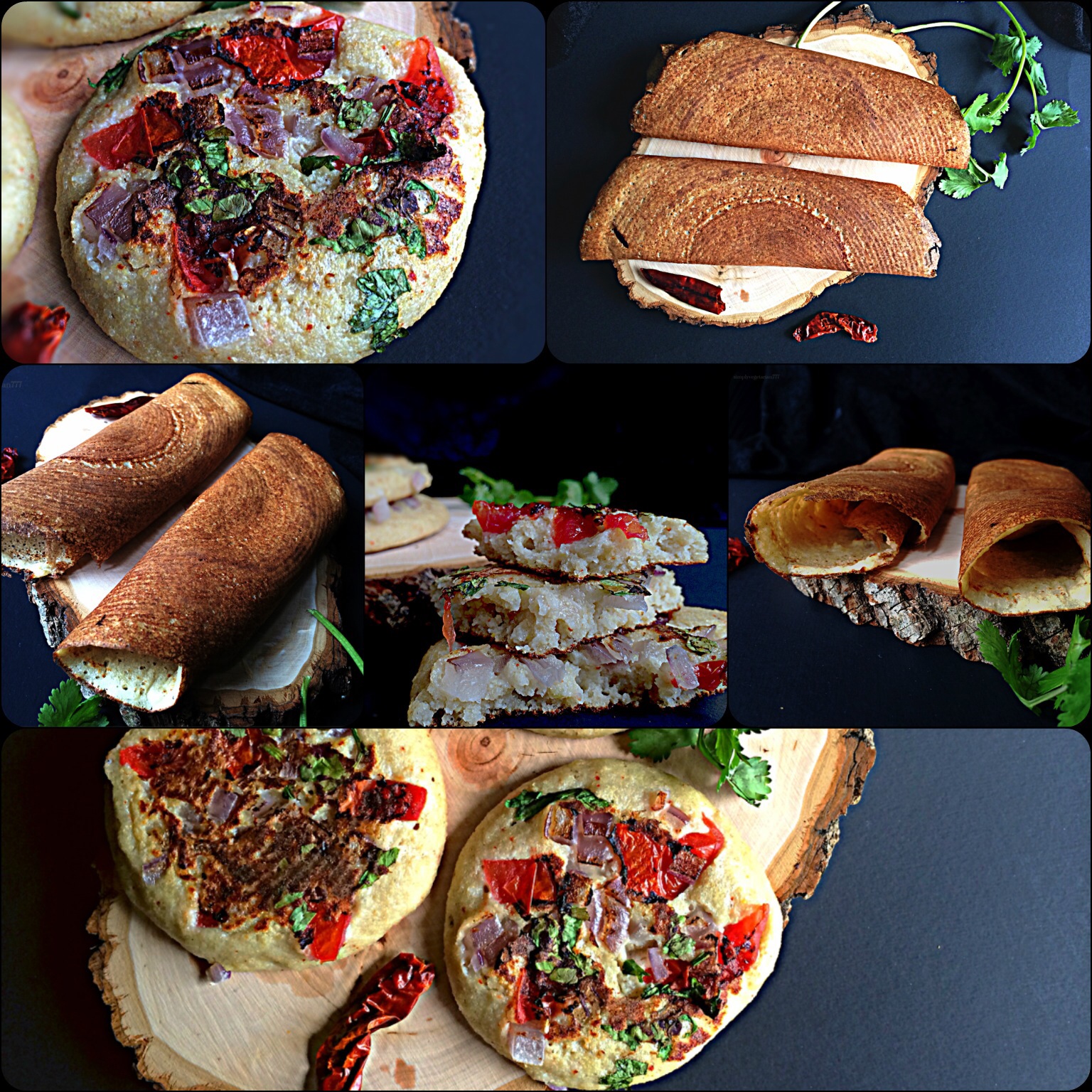 I love Quinoa. What's not there to love about this super seed! Seriously! It is Protein-rich, fiber-rich, gluten-free, diabetic-friendly, heart-healthy. It's just unbelievably good! It is a complete super food.
Quinoa is a part of my diet since few years now. It was high time to step up experimenting with it, beyond salads, Pilafs, etc. So I soaked it with other beans like urad and mung and just a tini-mini amount of rice. Ground it. Fermented it. And created 2 super nutritious and delicious recipes. Dosas and Uthapams are such adored food in my house, I can feed the girls and my man on these anytime and they will be happy. So the experiment had to be disguised to kill that "what if they didn't like it" factor. Well, the result was – 2 Thumbs up from 3 of them, so that makes 6 thumbs up! Silly me!
I am thinking, how to put the recipes out! Ummmm…may be I can put down 1 basic recipe and then 2 ideas to use the batter differently. Makes sense? Alright then! Get set go.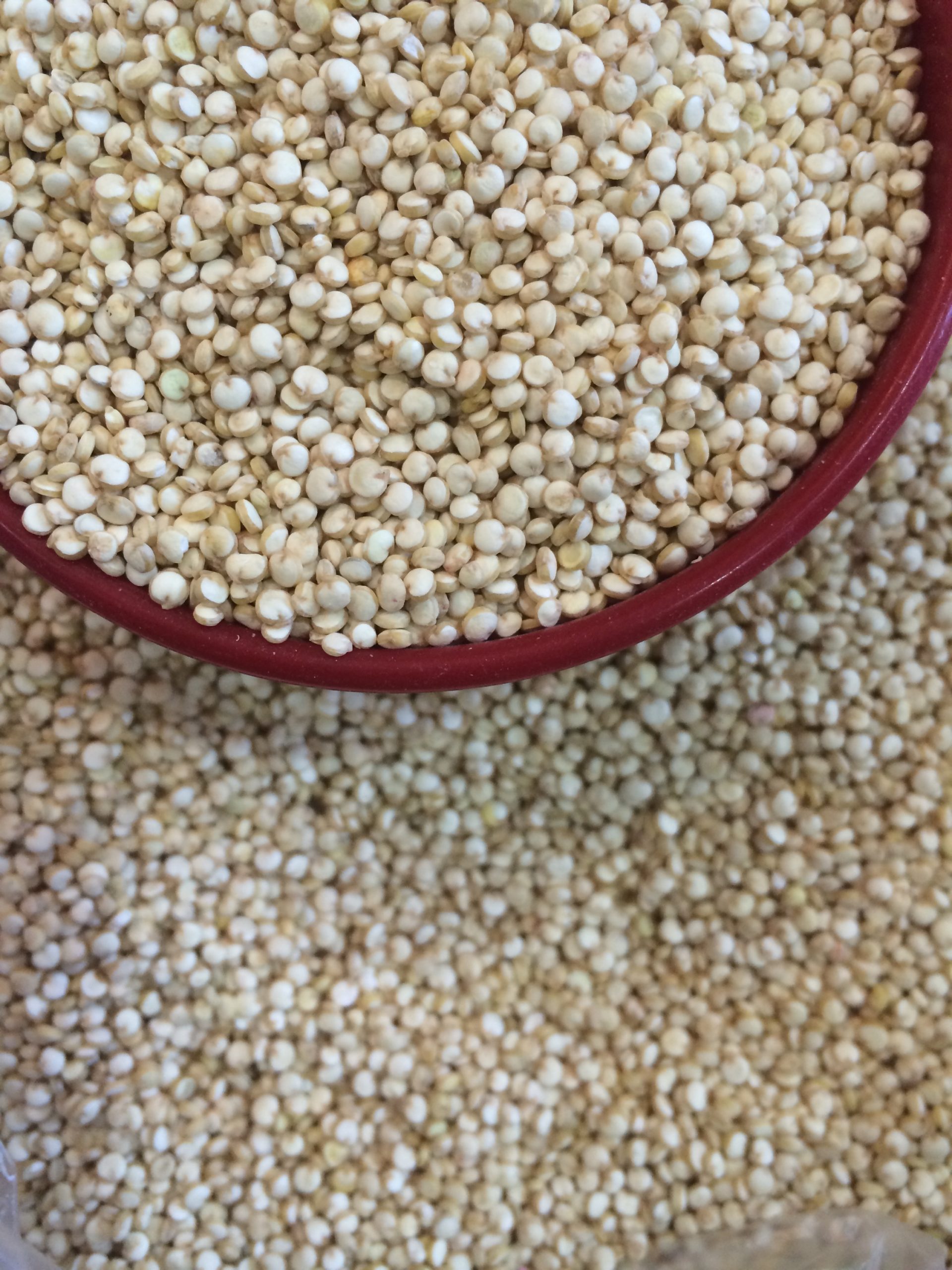 Quinoa, up close, for those of you who are new to it! 
Soaking, Prepping and Making the Quinoa Batter
Ingredients
Quinoa – 1/2 cup
Urad dal, dhuli (split & dehusked) – 1/4 cup
Mung dal, dhuli (split & dehusked) – 1/4 cup
Rice – 2 tbsp
Methi dana/ fenugreek seeds – 1/2 tsp
Soaking 
1. Take a bowl. Add all the ingredients besides methi dana. Wash till water runs clear. 
2. Soak the ingredients in 1&1/4 cups water. Add methi dana/fenugreek seeds to the bowl.
3. Soak for 4-6 hrs, covered.
Grinding 
1. Drain the water off the soaked quinoa and dal mix and collect in a cup.
2. Take the grinder or heavy duty blender and add the soaked mix of quinoa and dals to it. 
3. Grind into batter, as fine as possible. Add little "soaking" water if required. The batter should be thick and not runny. Little grainy is good too but make sure that it's not too grainy. Transfer the batter in deep bowl.
Fermenting
1. Add 1/2 tsp of table salt to the batter and mix with your hands. 
2. Cover it lightly and keep it in the warm spot to ferment for 5-6 hrs at least. I keep the batter in my oven.
3. It doesn't ferment like the regular dosa batter but it does a bit and is good. The batter is ready to be used.
Making Dosas or Crepes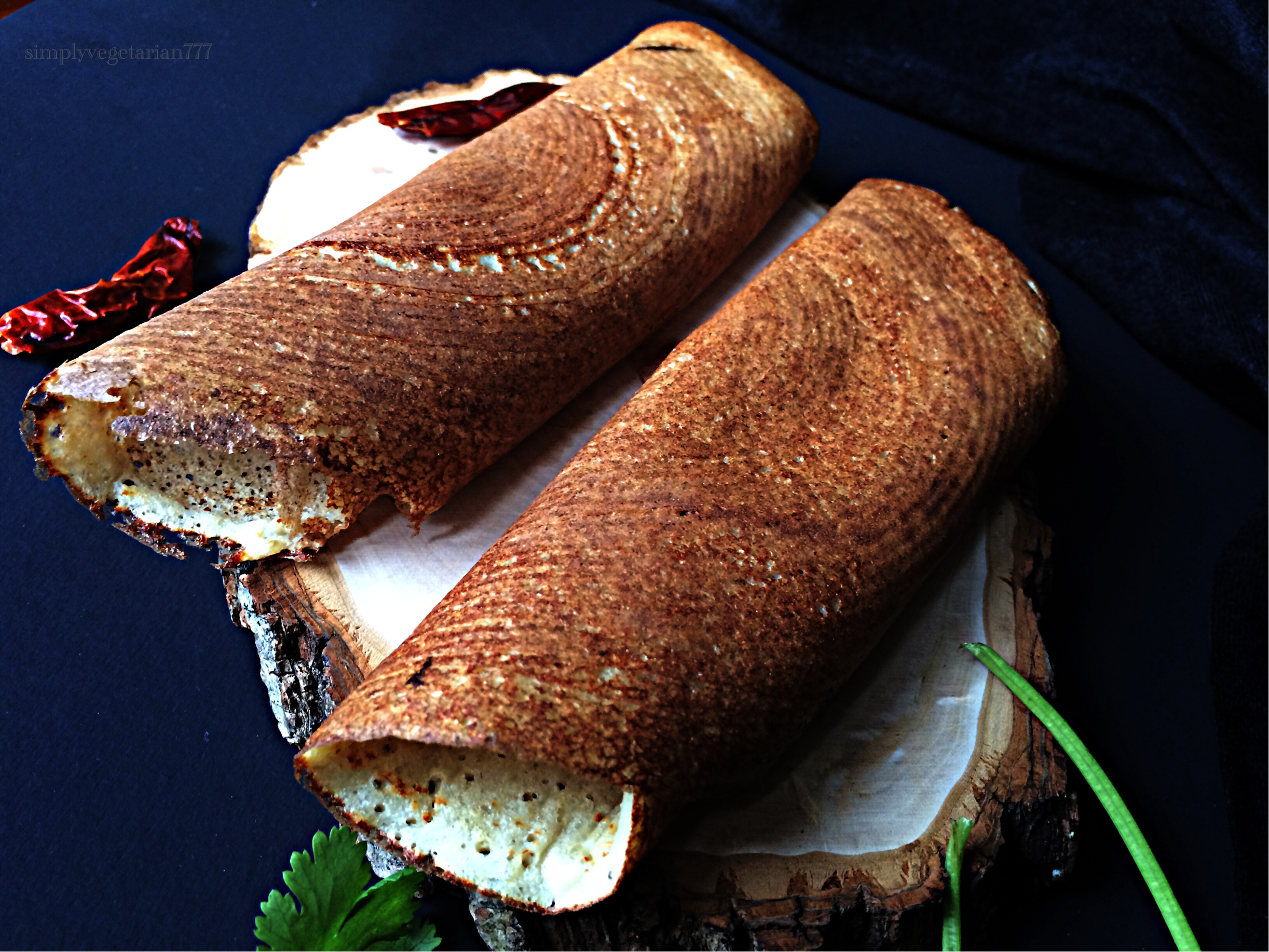 Kitchen Equipments Required – heavy base griddle/tawa, pouring ladle, spoon, flat spatula, a wet kitchen paper towel, a bowl of water.
Ingredients 
Quinoa Batter 
Oil 
Method
1. Take the batter and dilute it to the crepe or dosa pouring consistency. 
2. Heat the heavy bottom griddle. Grease it lightly with spoon. 
3. Pour the quinoa batter on hot griddle and spread with the ladle gently in circular motion. 
4. Cook on medium flame for 3 odd minutes till it is golden at the bottom. Flip it with flat spatula and cook the other side for a minute. Wipe the griddle with wet kitchen towel and repeat the procedure with another round to make another dosa.
5. The golden crispy dosas or crepes are ready. Serve it with chutney of your choice. 
For getting the better idea on how to pour and spread the crepe/dosa, click the video link given below.
http://magis.to/eyNwA1xCE15_J3wGDmEwCXl8?l=vsm&o=i&c=c
Making Uthapams or Savory Baby Pan cakes.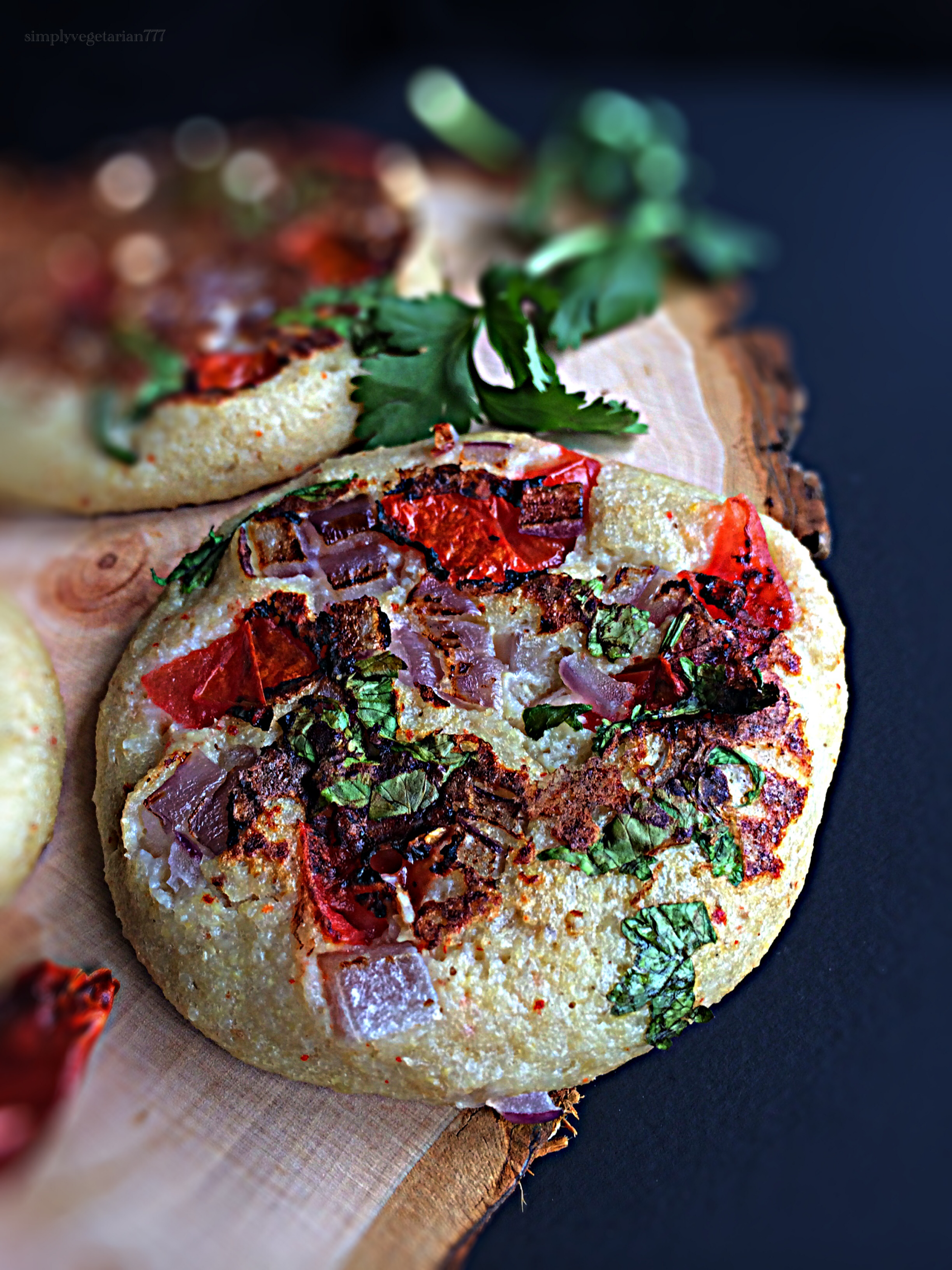 Kitchen Equipments Required – heavy base griddle/tawa, pouring ladle, spoon, flat spatula, a wet kitchen paper towel, a bowl of water.
Ingredients 
Quinoa Batter
Oil 
Salt and red chilli powder to taste 
Tomatoes, onions, cilantro leaves for garnish 
Method 
1. Add salt and red chili powder to the batter as per taste.
If the batter is too thick then add very little water to make it to the pancake or waffle or uthapam consistency. That means it's not runny and spreads at your direction.

Heat the pan and grease it lightly.

Pour a small ladle full of batter on the pan.

Quickly sprinkle onion, tomato and cilantro leaves as garnish on top of the pancake.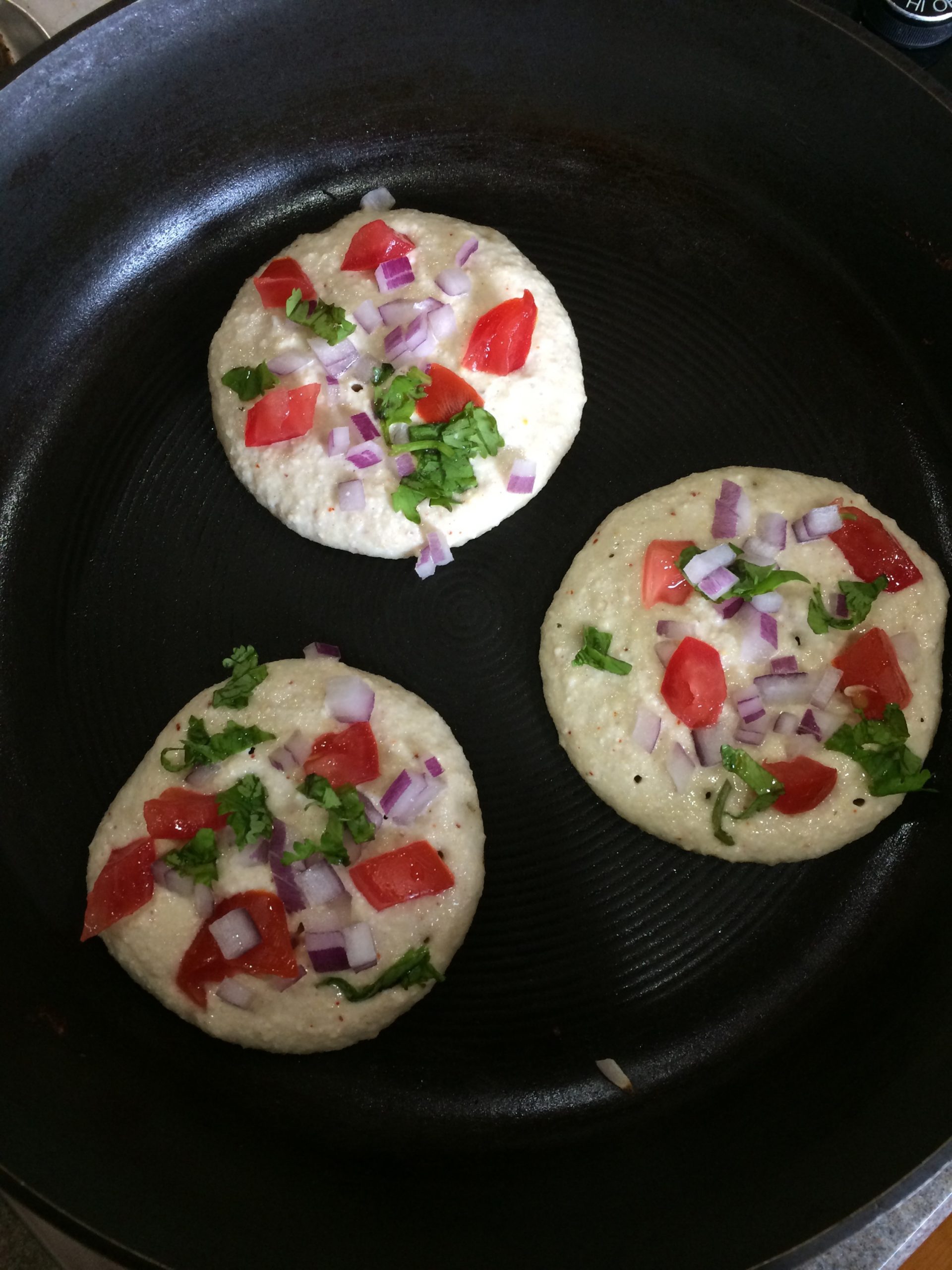 Lower the heat to minimum. Cover with lid and cook for 3-4 minutes on the lowest flame. This will ensure that the uthapam is cooked from inside too, since it's much thicker.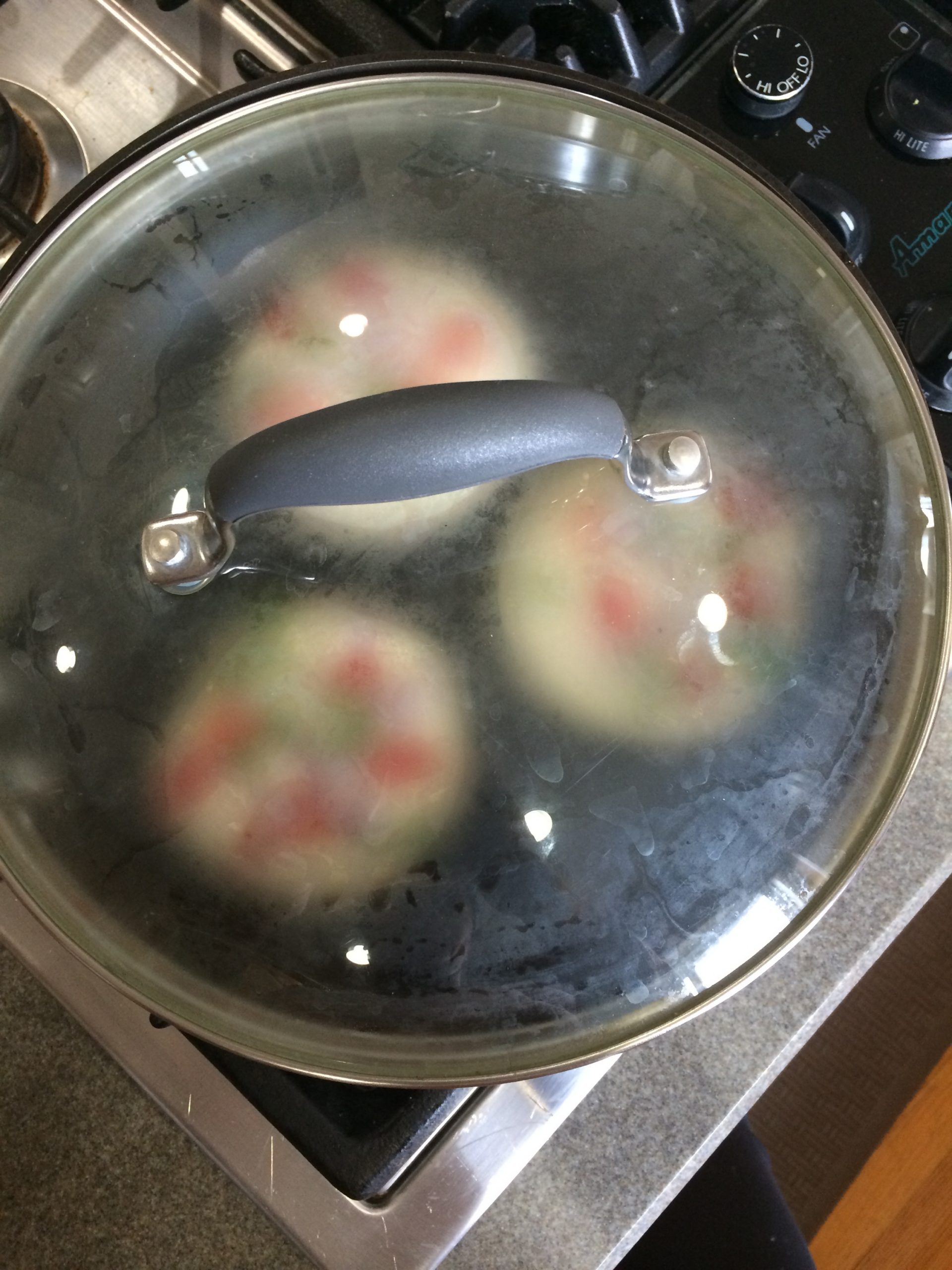 Remove the lid. Add few drops of oil on top and flip it with flat spatula. Press it down with spatula and cook for another minute or so on medium flame.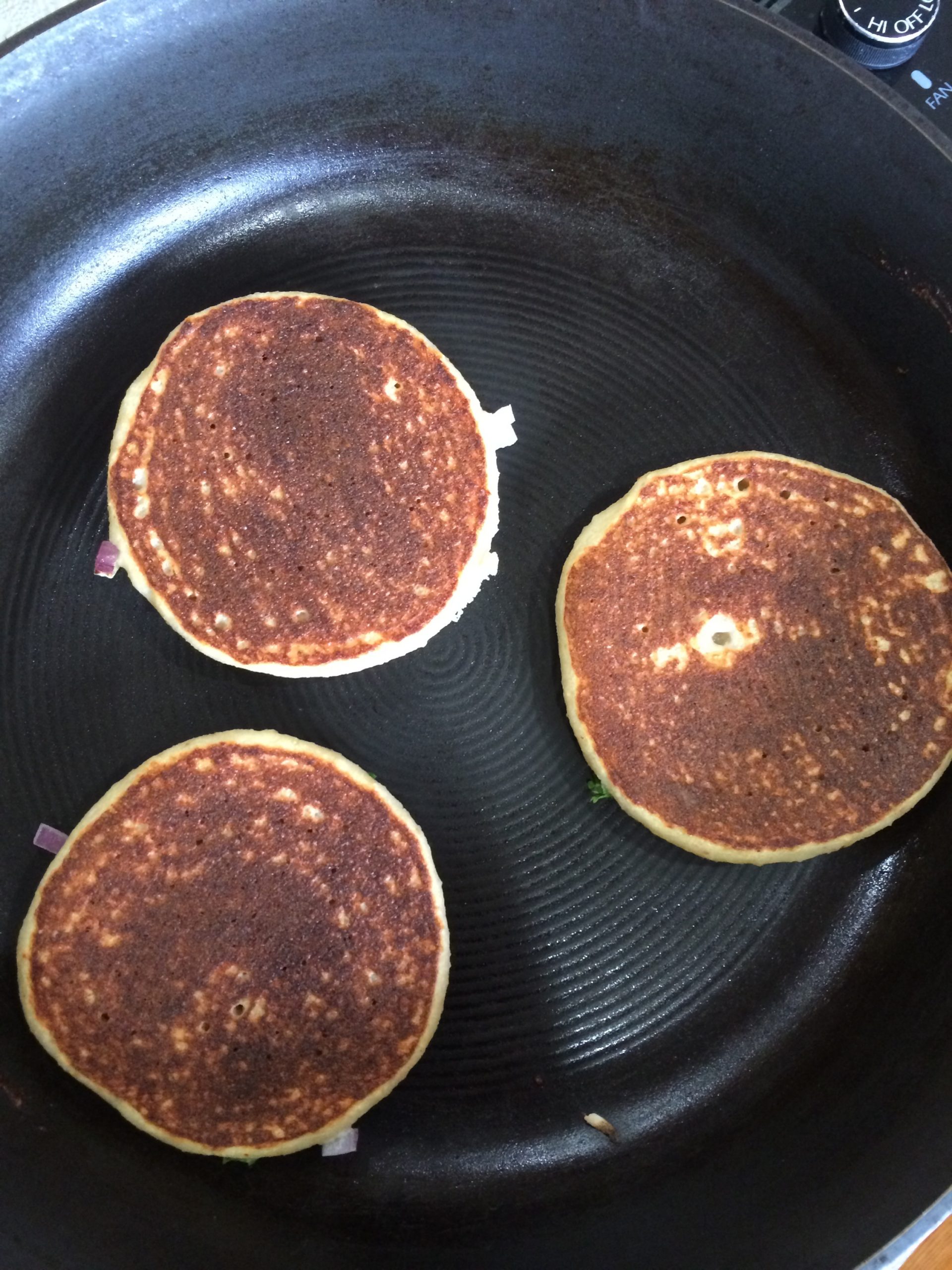 8. Soft and comforting uthapams are ready. They make perfect snacks or party appetizers as well. Pack these for kids lunch boxes or for your work lunch. These are healthy, nutritious and filling.
Chutney Suggestions Collection of 10 dips and chutneys to choose from! click this link for recipes.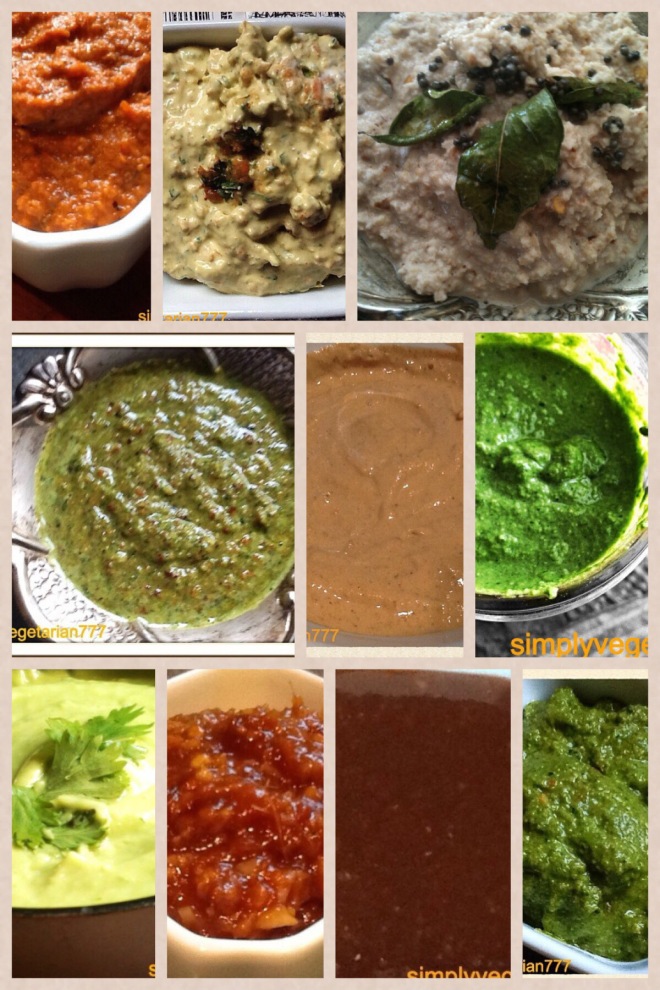 For more Quinoa Recipes, check out these!
1. Quinoa Crusted Spinach quiche by Nancy.
2. Quinoa, Vegetable and Tofu Stir fry by Anjana.
3. Quinoa and Vegetable Kebabs by Shailja.
Enjoy! Eat healthy and stay healthy.
Sonal