Rabdi and Mal Pua – Father's Day Special
As an Amazon Associate and member of other affiliate programs, I earn from qualifying purchases.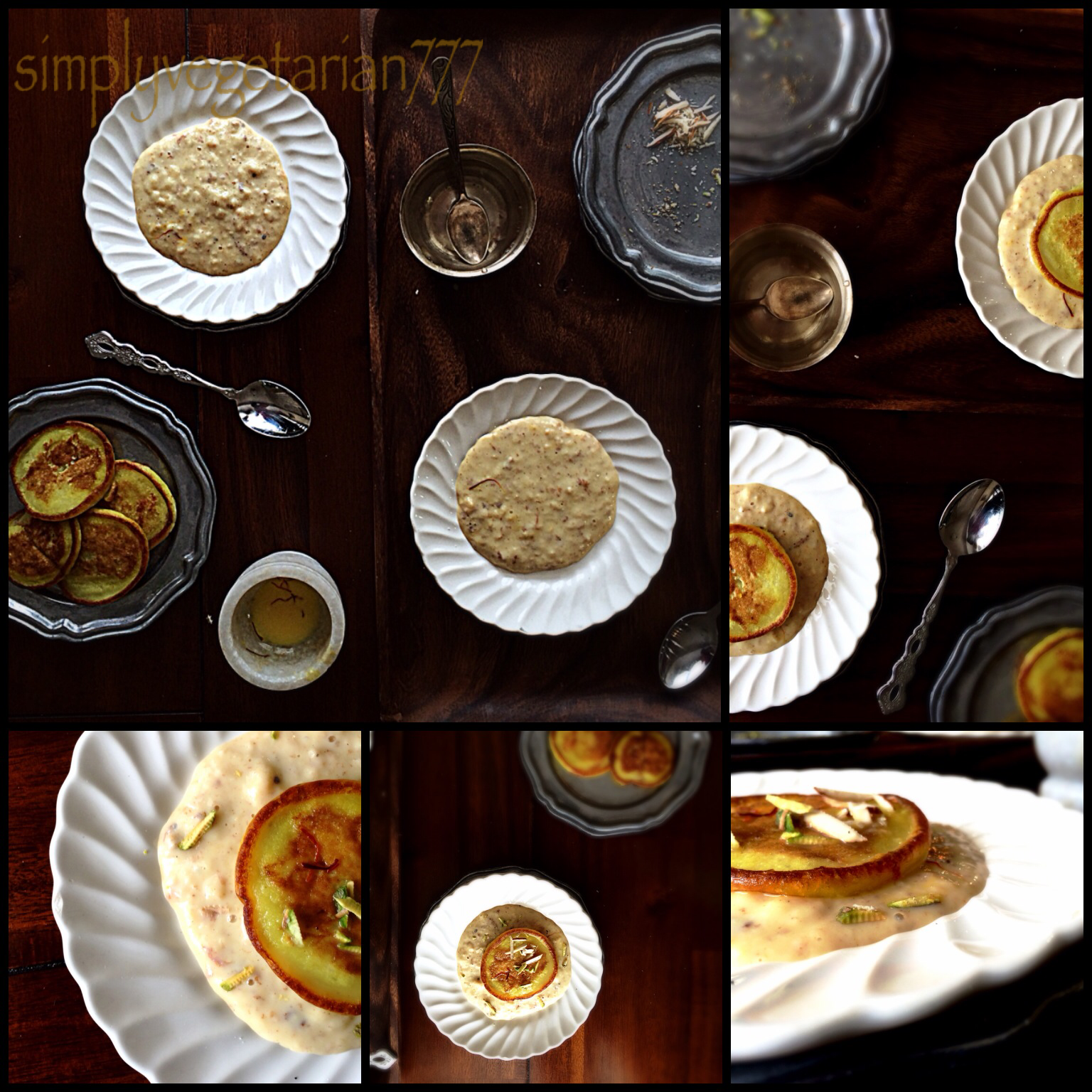 Approaching Father's Day tomorrow and how can I not say something about my dad!
Also, you will love the fact that it is a quicker version of the traditional one.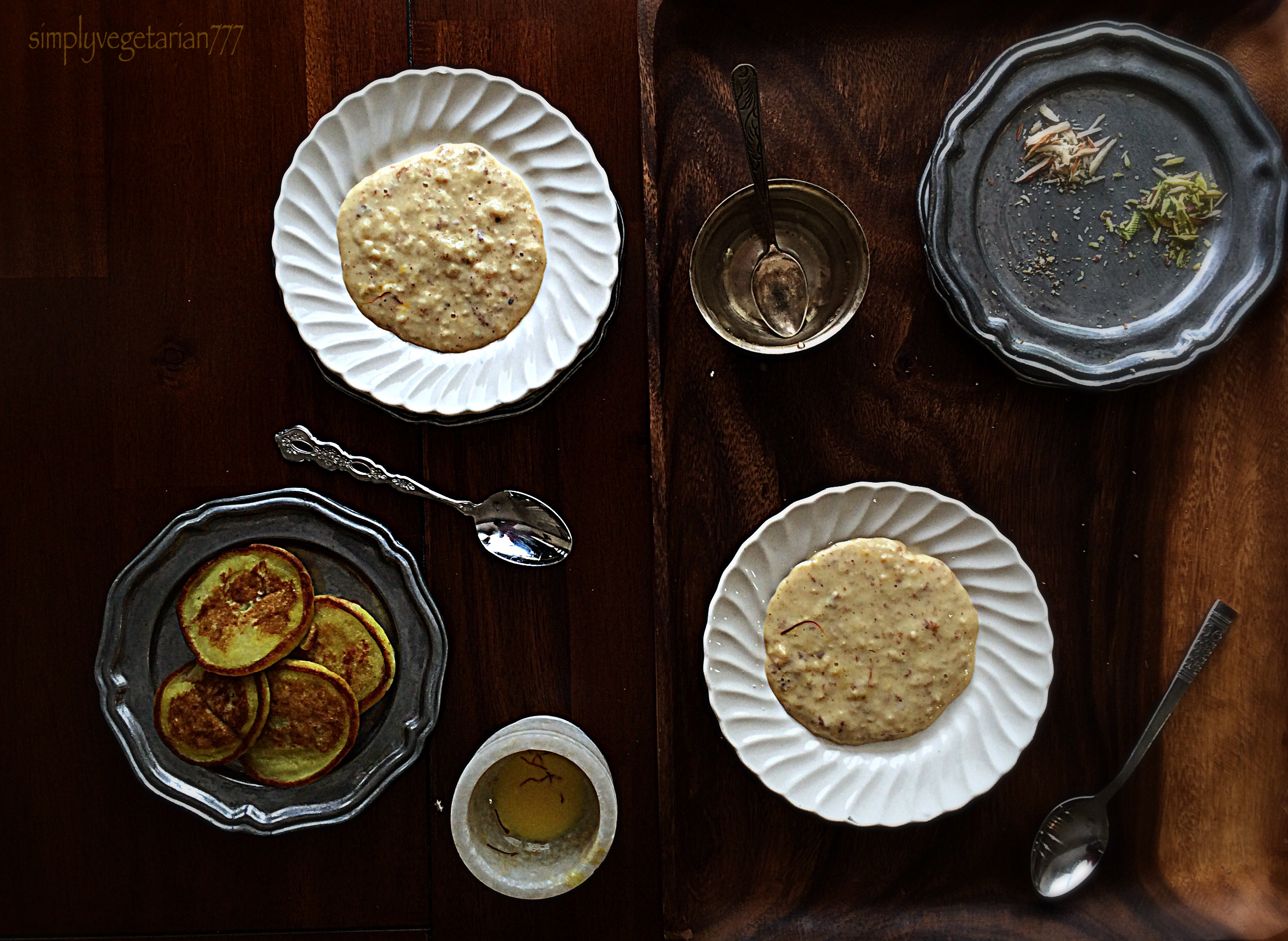 My dad is our hero. By "our", I mean mine and my siblings'. He is a man of character and strength. A man who is looked upon not only by his family but the community around. A man who speaks his mind. A man who is world wise and very adaptive, who never stops growing as a person. A man who is very grounded to his roots and values – giving, caring and an example for many. My best friend in my growing years and still my mentor when I need true and unbiased advise.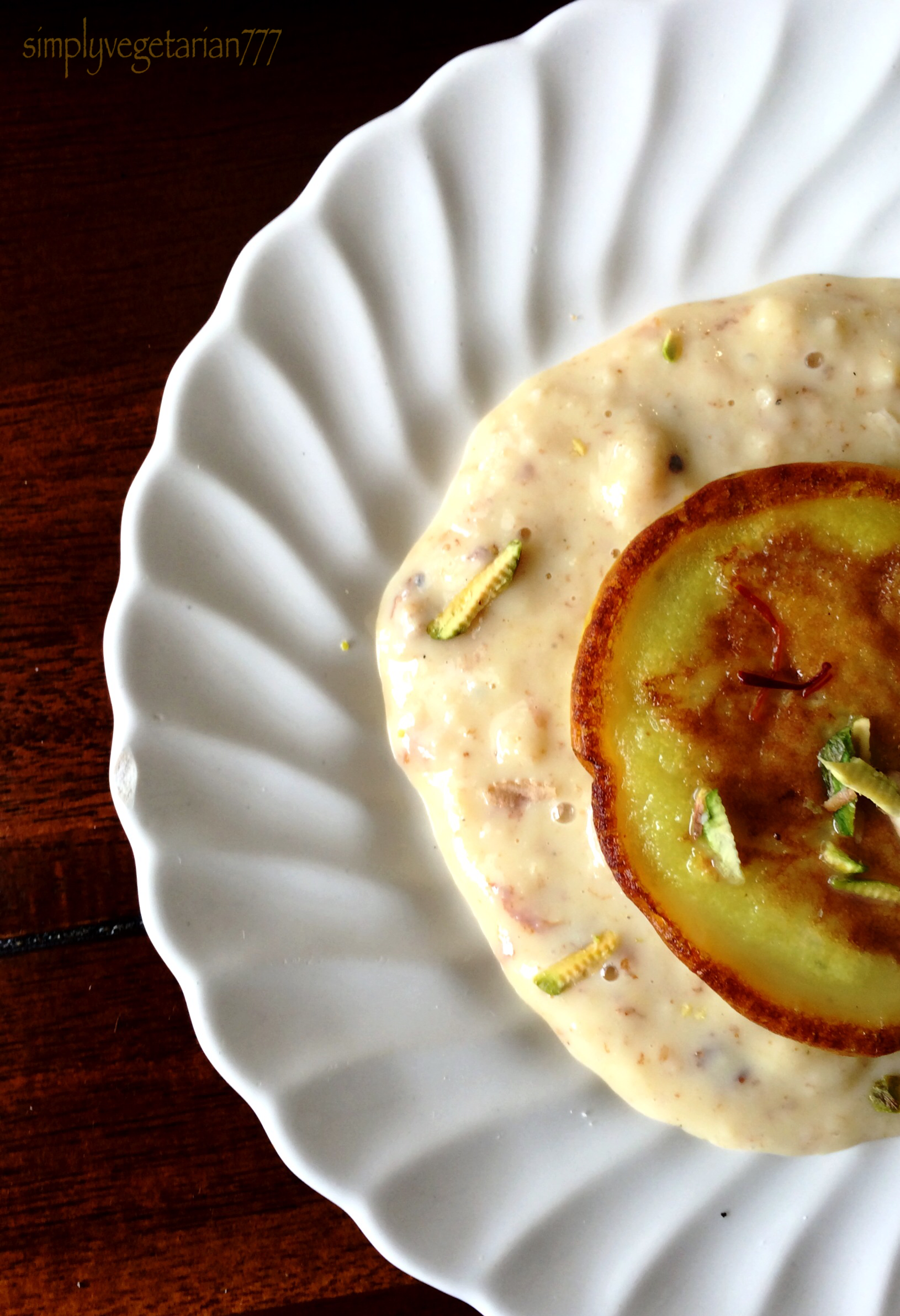 He has traveled many countries and as a vegetarian, he has always adapted and appreciated the meal to whatever available. But when it comes to what he likes in food, he is such a "rustic man"…..loves his ghee, makhan(butter), malai, parantha, and "a good bhari hui thali" (a full big platter with condiments and sides).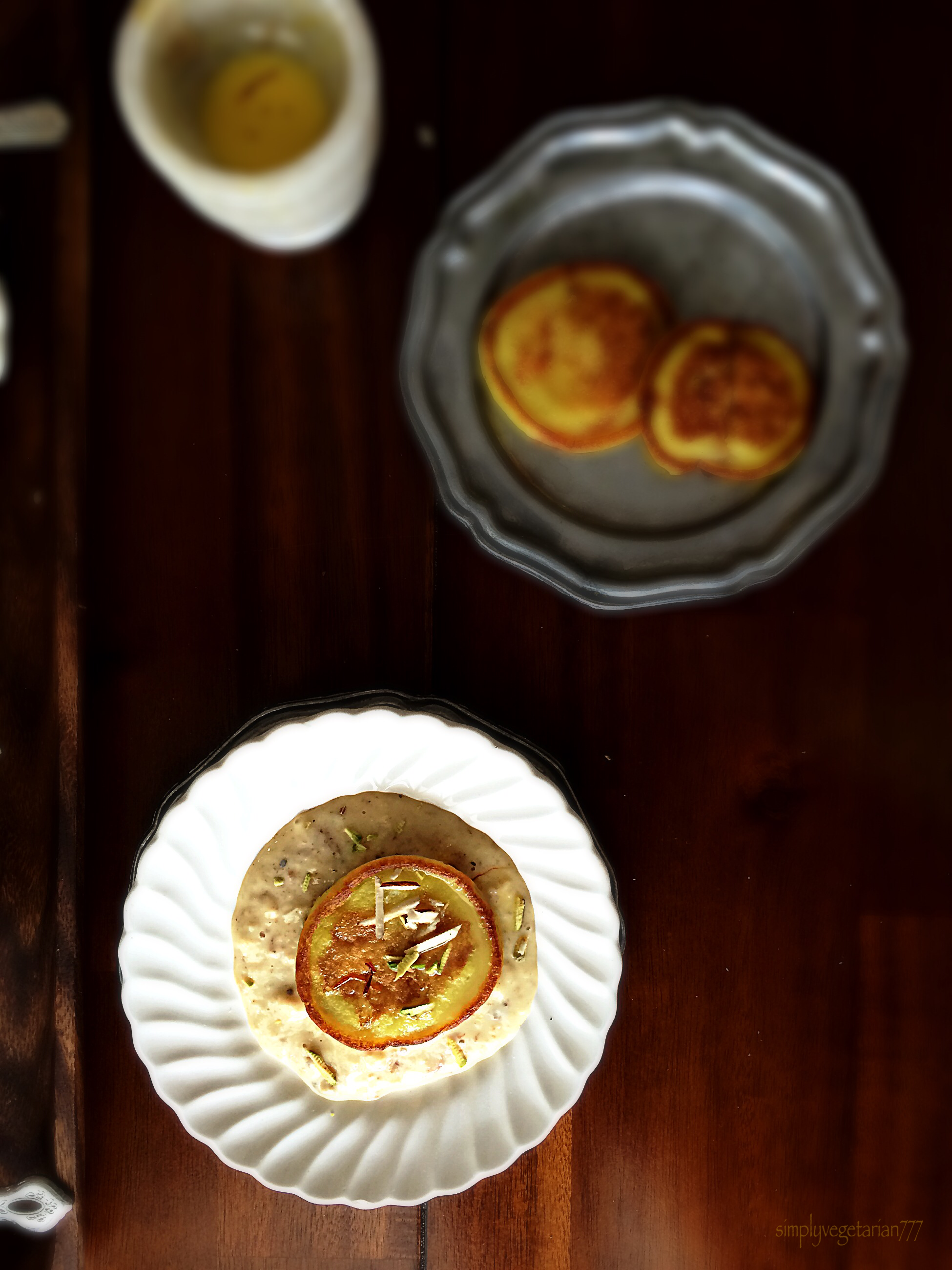 The Rabdi and Pua is a very rustic combination and is common to the place I come from. I think the love for this dish was transferred to him from my "Dadi" (my grandmother). She could had just lived off it. Give him a bowl of good "malaidar" (creamy) Rabdi and he is one happy man. He would lick it till the last drop and say "Aah! Maza aa Gaya" ( Aah! I am content).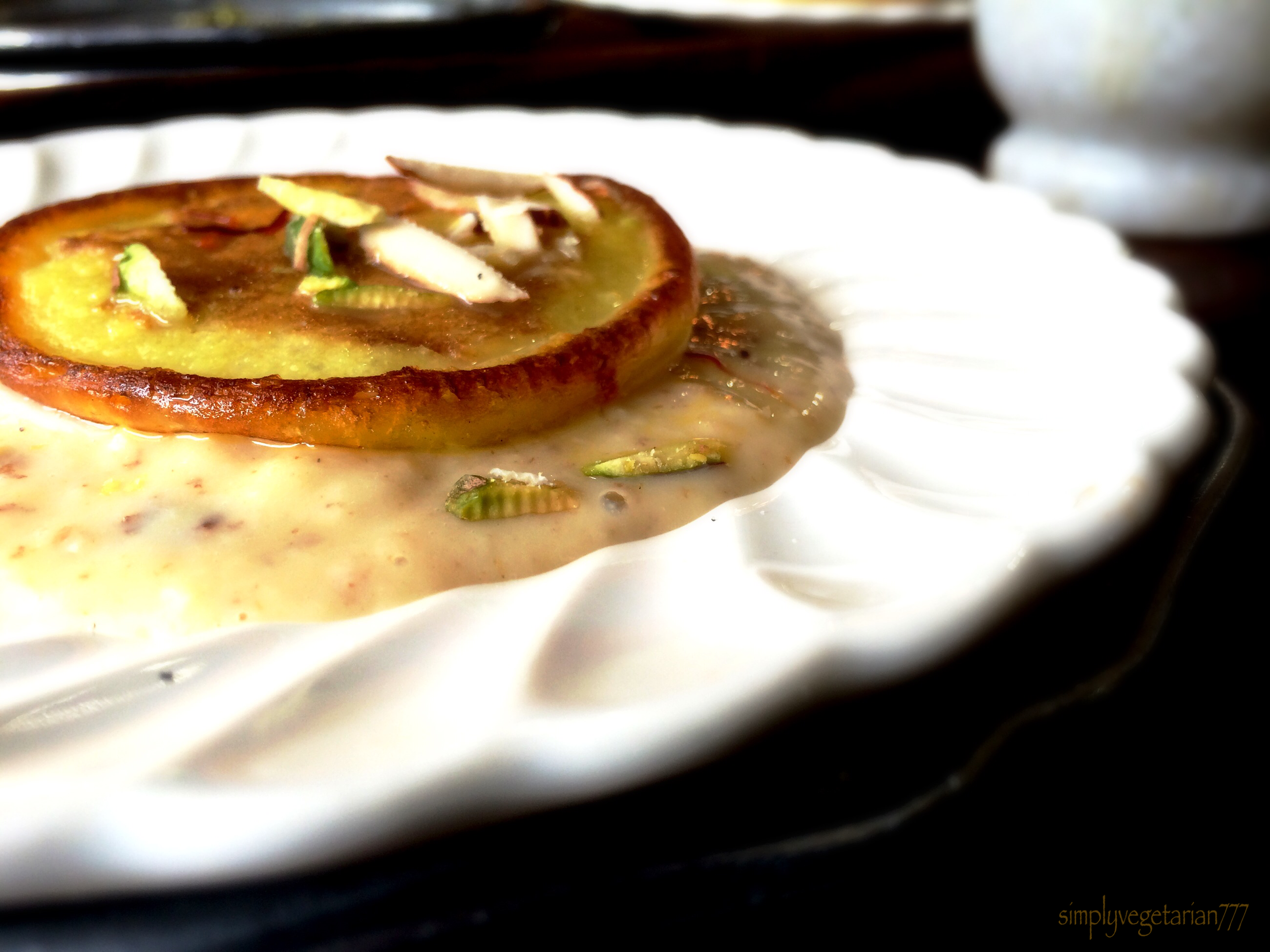 Rabdi is made with milk which is cooked for long hours on slow flame and Pua is a sweet dumpling.
This is how I made it much quicker. The complete dish was done in almost 1 hr.
Rabdi and Mal Pua
Servings: 4
Difficulty: easy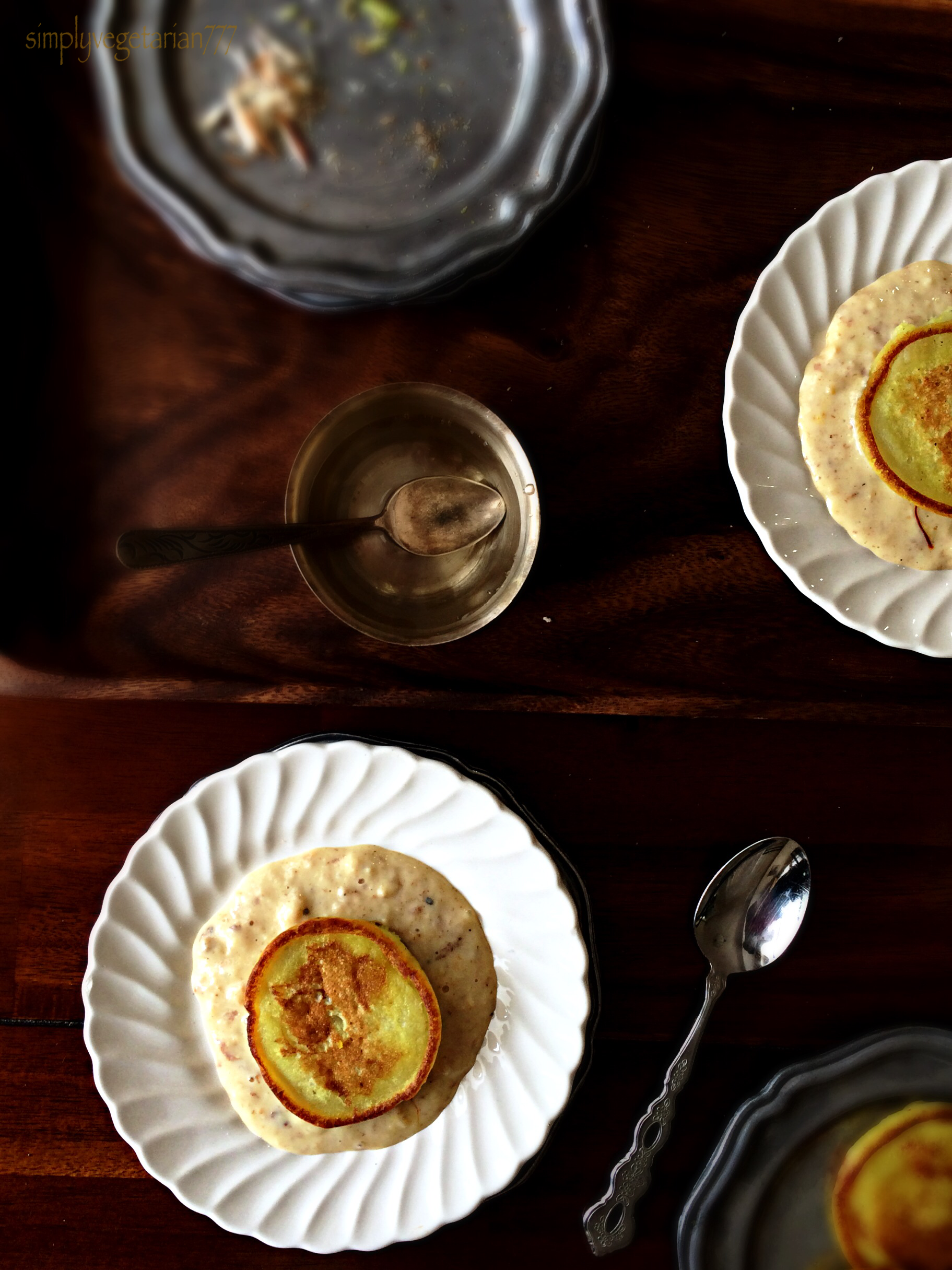 Quick Rabdi
Kitchen Equipments Required
A heavy bottom sauce pan or hard anodized pan, stirring spoon.
Ingredients
Low fat milk – 2 cups
Condensed milk – 1/2 cup
Milk powder – 1/4 cup
Cardamom powder – small pinch
Saffron – small pinch soaked in 1 tbsp warm milk
Method
1. Take the sauce pan and add milk, condensed milk and milk powder to it. Give it a good stir and bring it to a boil.
2. Lower the gas stove flame and continue cooking it for another 18-20 minutes on simmer. Keep stirring often and scraping from the bottom and sides. Add cardamom powder and saffron to the pan after 15 minutes of boiling.These scrapes thicken the milk mixture and giving it a Rabdi danedar (grainy) texture. Once the milk mixture thickens, switch off the flame.
Rabdi is ready!
Mal Pua
Kitchen Equipments Required
A heavy bottom pan or non stick pan, flat spatula, a bowl and a stirrer, a table spoon
Ingredients
All purpose flour / Maida – 1/2 cup
Yogurt – 1/4 cup
Water – 1/4 cup
Saffron – few strands
Cardamom powder – a pinch
Sugar – 2 tbsp
Baking soda – a small pinch
Oil – 1/2 tbsp
Method
1. Take the bowl and add flour, yogurt, water, cardamom powder, saffron, sugar. Mix it all well with a stirrer. Set aside for 10-15 minutes.
2. Heat the pan with oil in it.
3. Add baking soda to the mixture in the bowl and give a good stir.
4. Drop table spoon full of batter to the pan and lower the heat to low.
5. Cook these small puas from both the sides for about 2 minutes each. Press with flat spatula a little on the second flip to crisp it up lightly.
The puas are ready! It will yield 8-10 small puas.
Serving Suggestion
Take a dessert bowl or plate. Ladle some Rabdi & layer with 1-2 small puas. Garnish with some sliced pistachios and almonds. Sprinkle some rose water and serve!
A very happy Father's Day everybody!
Sonal