Rajgira (Amaranth ) & Kuttu ( Buckwheat ) Chilas / Crepes with my mum's Potato Curry
As an Amazon Associate and member of other affiliate programs, I earn from qualifying purchases.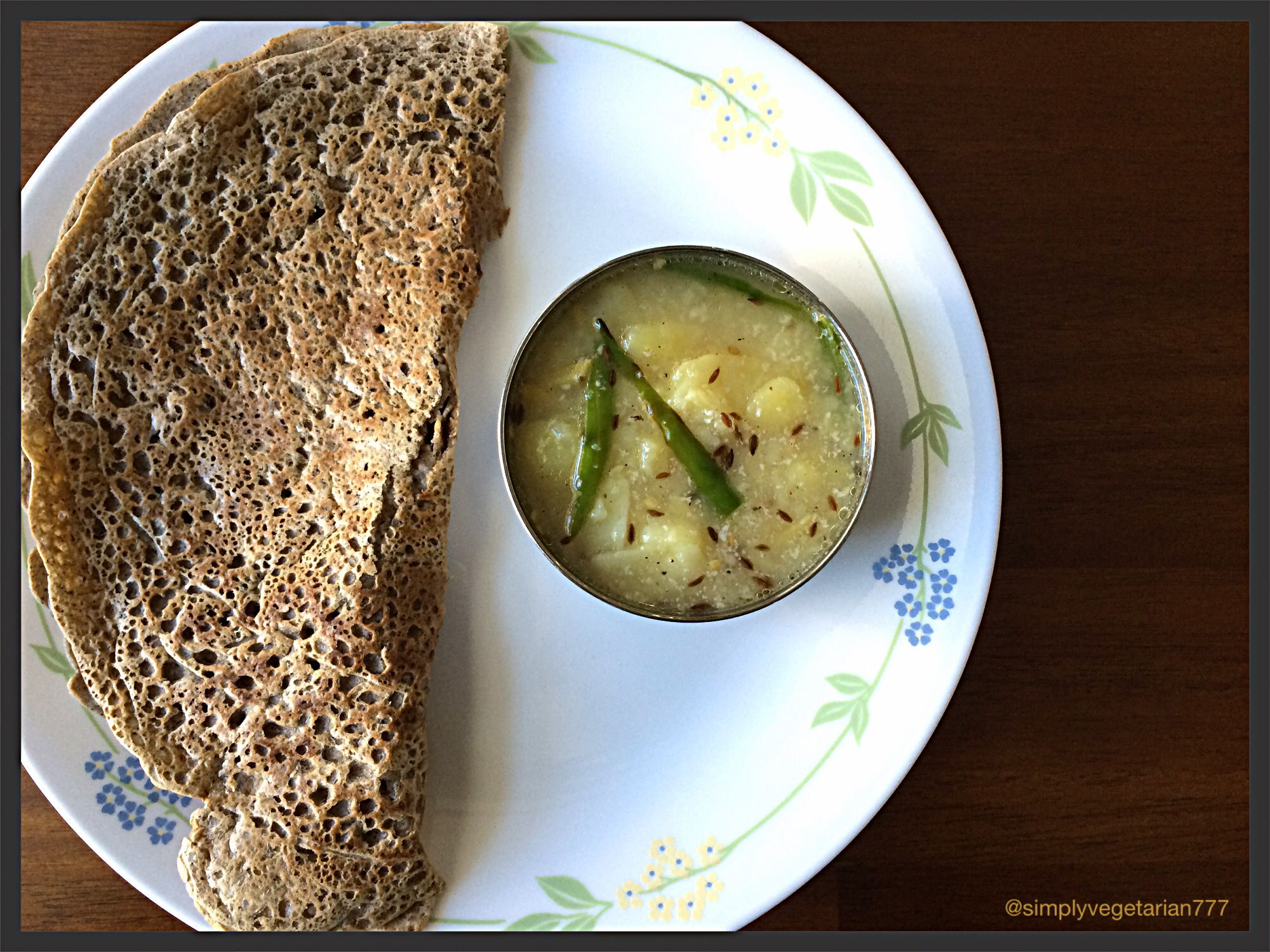 My mum makes the best Potato curry while fasting. Simple and Clean flavors! Warming to the soul. Heartening and welcoming. Almost like a spicy potato soup. Another of my favorites during the fasting period is gluten free food. The Crepes / Chilas made with Rajgira (Amaranth) or Kuttu (Buckwheat) or Singoda (water chestnut) flours or mixing some. I simply love it.
Potato Curry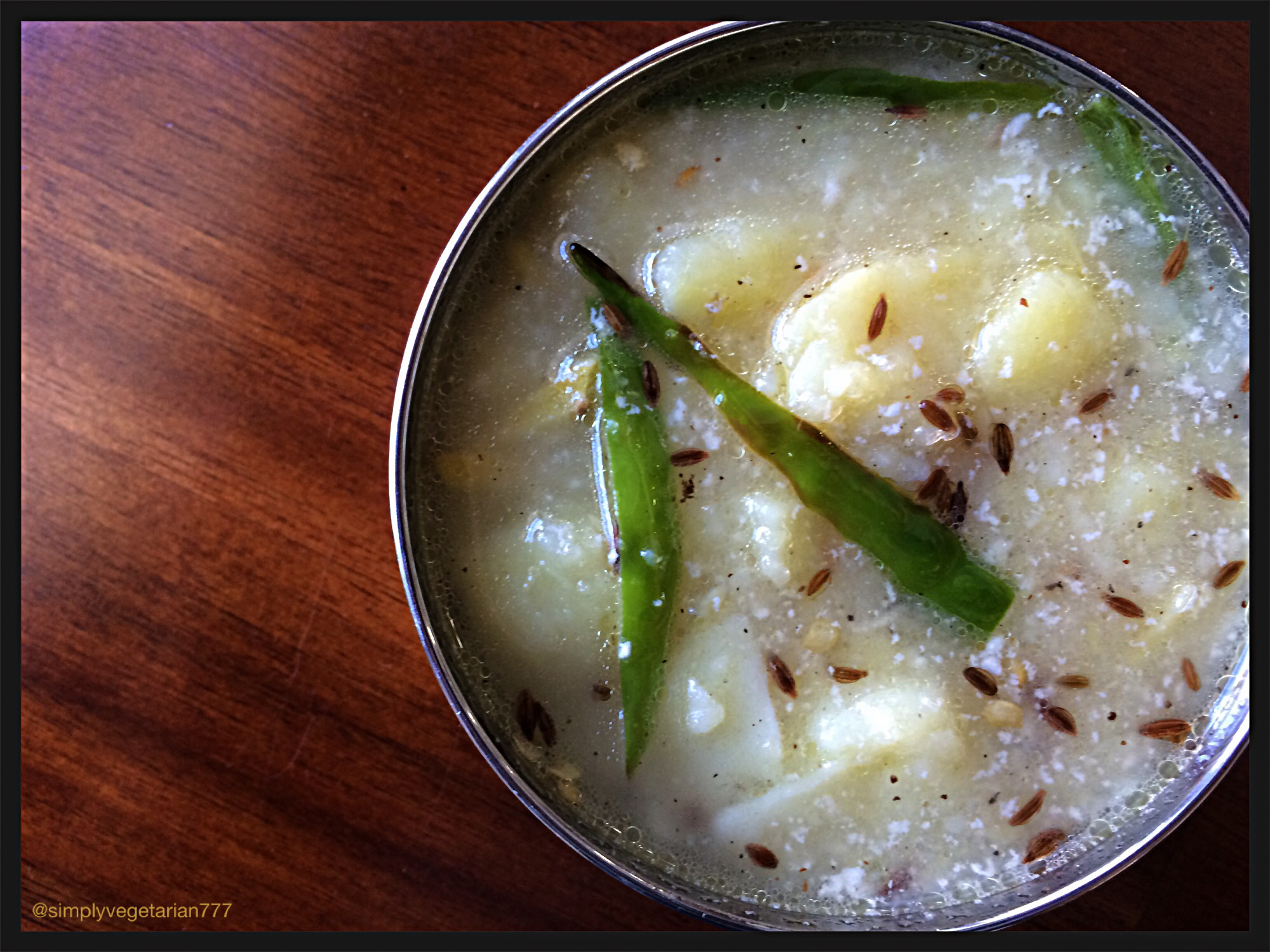 Ingredients :
Potato : 1 cup, boiled and mashed
Oil : 1 tsp
Cumin seeds : 1/2 tsp
Ginger : 8 to 10 julienned slices
Green Chilies : 2 slit in 4s
Yogurt : 2 tbsp
Water : 3/4 to 1 cup
Sendha namak and black pepper to taste
Method :
Heat oil in a non stick pan. Add cumin seeds and once they splutter, add ginger and chilies. Sauté for few seconds.

Add the mashed potatoes. Add sendha namak and balck pepper. Stir well. Sauté for 2-3 minutes.

Whip yogurt with water. Add it to the sautéed potatoes. Stir well. Bring it to a boil. Lower the flame. Cover and cook for 3-5 minutes.
Rajgira & Kuttu Crepes / Amaranth & Buckwheat Crepes
Rajgira / Amaranth flour : 1/4 cup
Kuttu / Buckwheat flour : 2 tbsp
Chili : 1 small minced
Ginger : 1/2 tsp minced
Sendha salt n black pepper to taste
Water : 3/4 cup
Method :
Take a bowl. Add all the ingredients and whisk it all together with a wire whisk. Make a smooth and lump free batter.

Heat a non stick or hard anodized griddle. Pour the batter and spread it around by moving the pan or just with the help of a ladle. You can make 1 big crepe or 2 smalls.

Once cooked, it will leave its sides. You may use butter or oil for greasing but I made these oil free.
Enjoy this simple and delicious meal on one of your fasting days.
Sonal