Rajma and Soy Spicy breakfast Patties – Diabetes Friendly Thursdays! 
As an Amazon Associate and member of other affiliate programs, I earn from qualifying purchases.
Creating Recipes with a Cause !
Save this picture if you would like to participate in DFT events. Blog DFT specific posts with this picture and this link, placed in the beginning of your post.
Rajma & Soy Spicy Breakfast Patties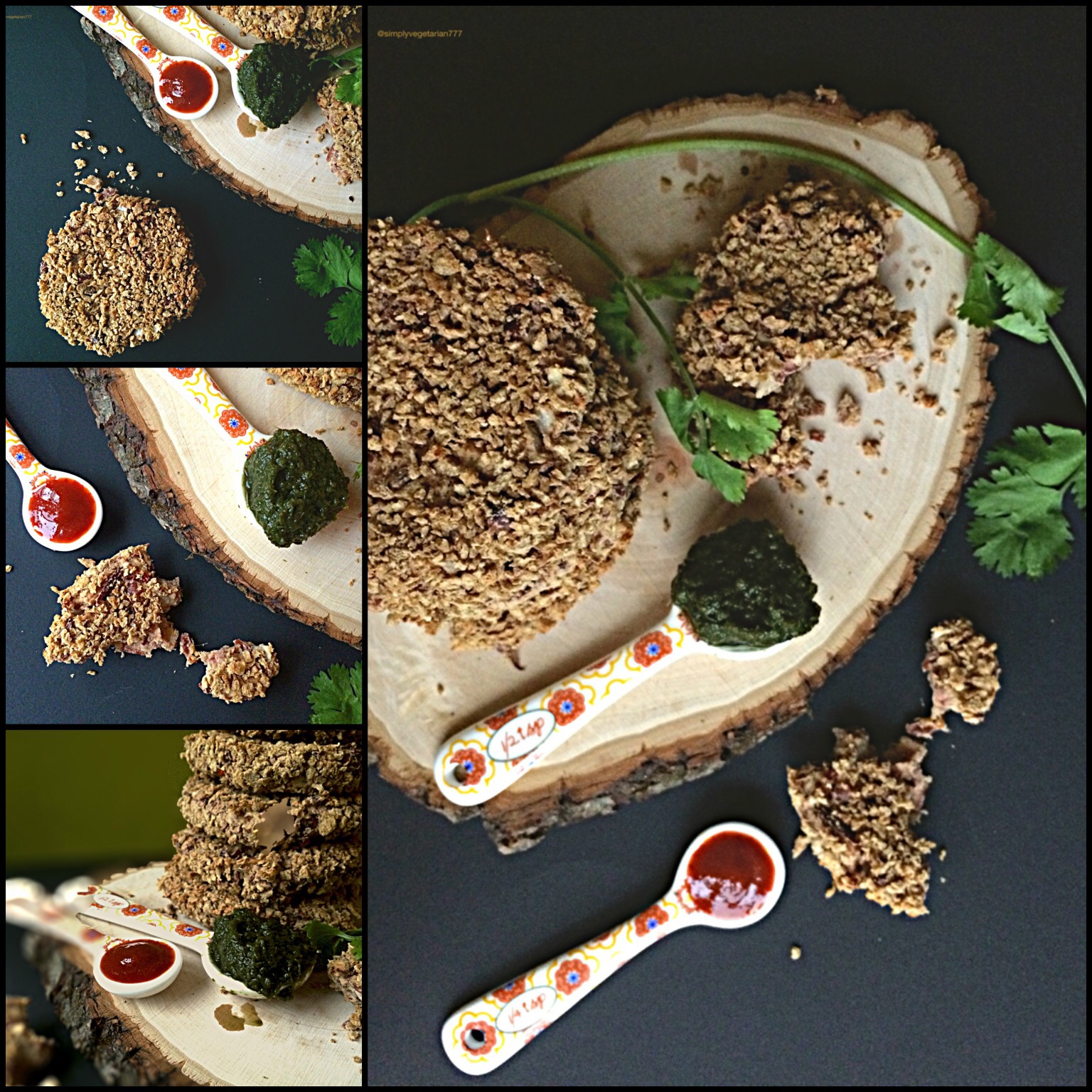 Rajma is Red Kidney Beans. I have used dried Soy Granules to add the crunch and texture to the recipe.
1 cup of cooked Red Kidny Beans are Low GI beans, have 15 grams of protein, 40 grams of carbohydrates, 13 grams of dietary fiber and rich in potassium and magnesium. All of this makes rajma/red kidney beans a good friend of Diabetes. For more information on how they are Diabetes Healthy, read here and here !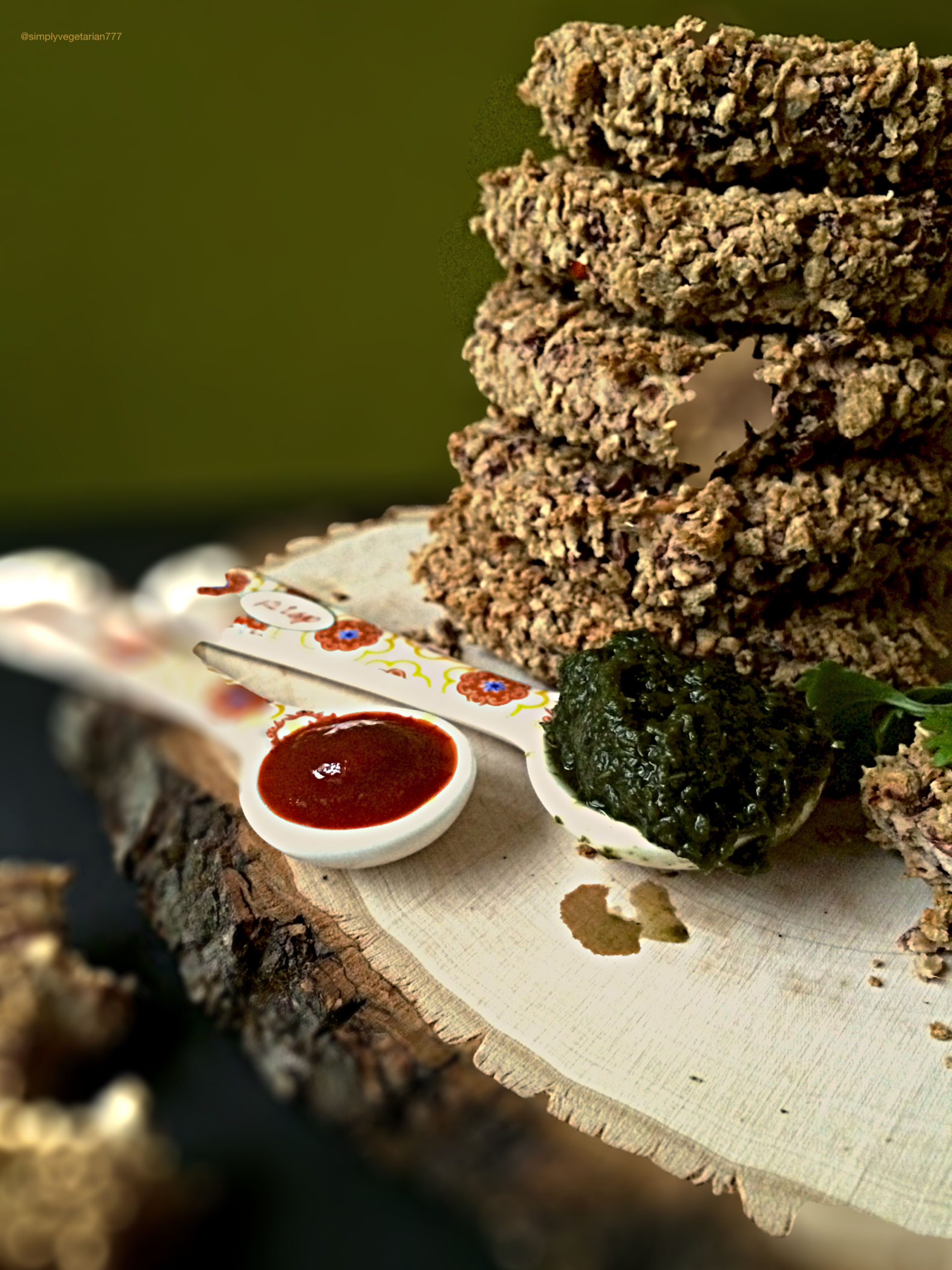 Soy is derived from Soybeans and is used in various forms. Indians use the nuggets and dry form a lot in their cooking. Where as soy is majorly used as milk and tofu (bean curd) in western counterparts. Soybeans are…an excellent source of minerals (iron, manganese, potassium, magnesium), certain vitamins, and omega-3 fatty acids." She says that soy is a good source of protein and fiber, and fiber is a wonder food for diabetes. To read more about Soy benefits, read here !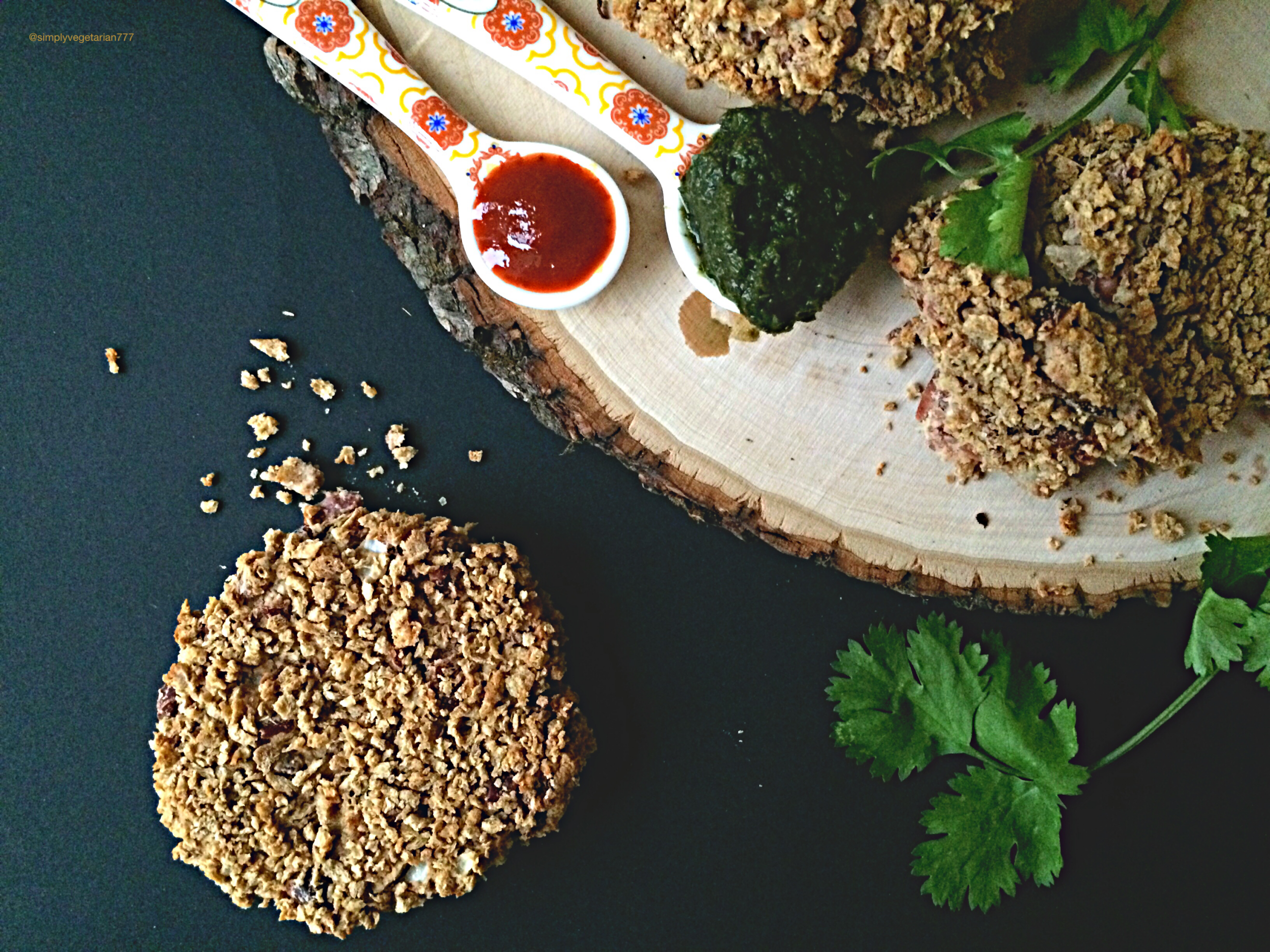 My inspiration behind creating this recipe is Morning Star Farm's Hot & Spicy Breakfast vegetarian Sausages. The DFT team has created Brekafast menu for your benefit. Kindly find all the other contributors' recipes at the bottom for more ideas.
This is how I made it !
Yields – 7 patties, serves – 7
Kitchen Equipments Required
Baking tray, butter paper, 1 bowl, food processo or masher, chopping board and knife.
Ingredients
Rajma / Red kidney beans – 1 cup heaped, soft boiled or canned. Wash thoroughly if using canned.
Soy Granules – 1/2 cup for rolling
Onion – 2 tbsp, finely chopped
Ginger – 1 tsp, finely minced or grated
Cumin powder – 1 tsp
Red chili flakes – 1/2 to 1 tsp, as per taste
Salt – to taste
Method
Preheat the oven at 375*F or 190*C. Line the baking tray with butter paper.
1. Mash the boiled beans coarsely either in food processor or with masher. Add all the other ingredients to the mashed beans besides soy granules. Mix them well to bring them together. Use wet hands if required. Spread out the soy granules on a separate plate.
2. Distribute the bean mix into 7 portions. Wet your hands with cold water. Flatten each portion between hands to 1/2 inch thicknes into a patty. Then roll it from both the sides on te dry soy granules. Press it gently in soy granules so that it is covered informly. Finish all te portions likewise. Place on the baking tray.
3. Bake in the oven for 25 – 30 minutes. Grill or broil for extra 30-40 seconds for brown color, if required.
4. Serve it with Green cilantro chutney and some Sriracha, along with whole wheat or whole grain light bread or whole wheat English muffins.
Notes
1. Single patty when eaten with whole wheat slice or English muffin is a good portion.
2. Green chutney adds to the health benefits. Do include it in regular diet.
3. These freeze well and refrigerate well for a week when cooked to room temperature. So a week's meal planning may include these delicious and filling patties.
4. I recommend baking. It's zero processed oil. Rajma has it's own good fats. You may pan grill these too in little oil.
5. The texture is delicate and brittle. Is you what more body, add a slice of whole wheat or multi grain bread. I like to keep my recipes clean and simple so less ingredients used unless required.
6. You may add any seasoning to it.
7. Can be served for main course too in while wheat buns as a burger.
Enjoy!
Sonal
—————————————————–
Other Breakfast Entries of the Week!
Shailja's Mung & Spinach pancakes + sweet potato hash browns.

Swati's Oats & Curry Podi Idlis
Vidhya's Banana flower & chana Kebabs
Anupama's Bulgar Wheat Idlis (steamed wheat cakes)
—————————————————–
Disclaimer
I am not a nutritionist or doctor. I read and study and create recipes accordingly. Please consult your doctor or dietician for appropriate guidance.