Raw Banana & Peanuts Cutlets
As an Amazon Associate and member of other affiliate programs, I earn from qualifying purchases.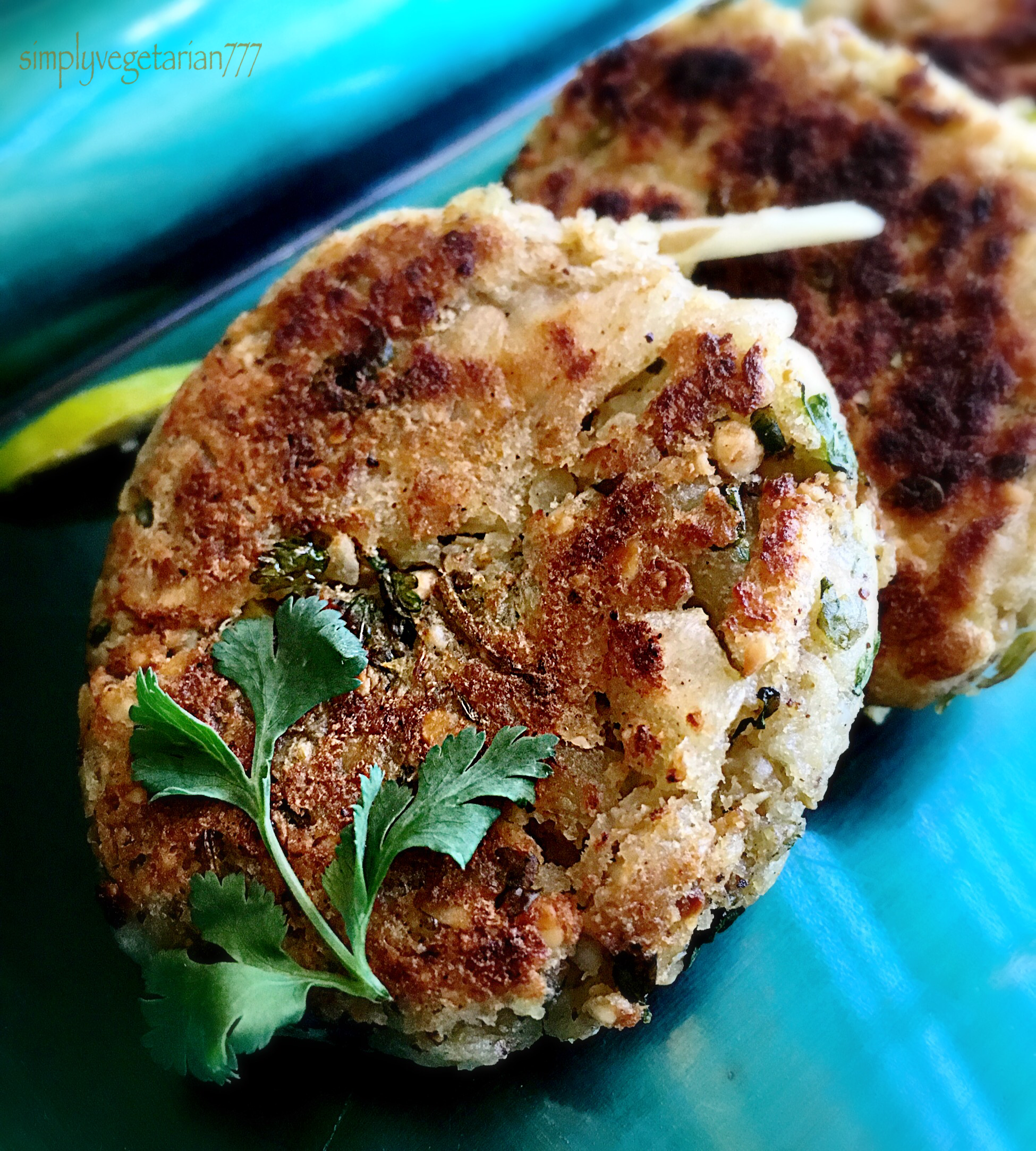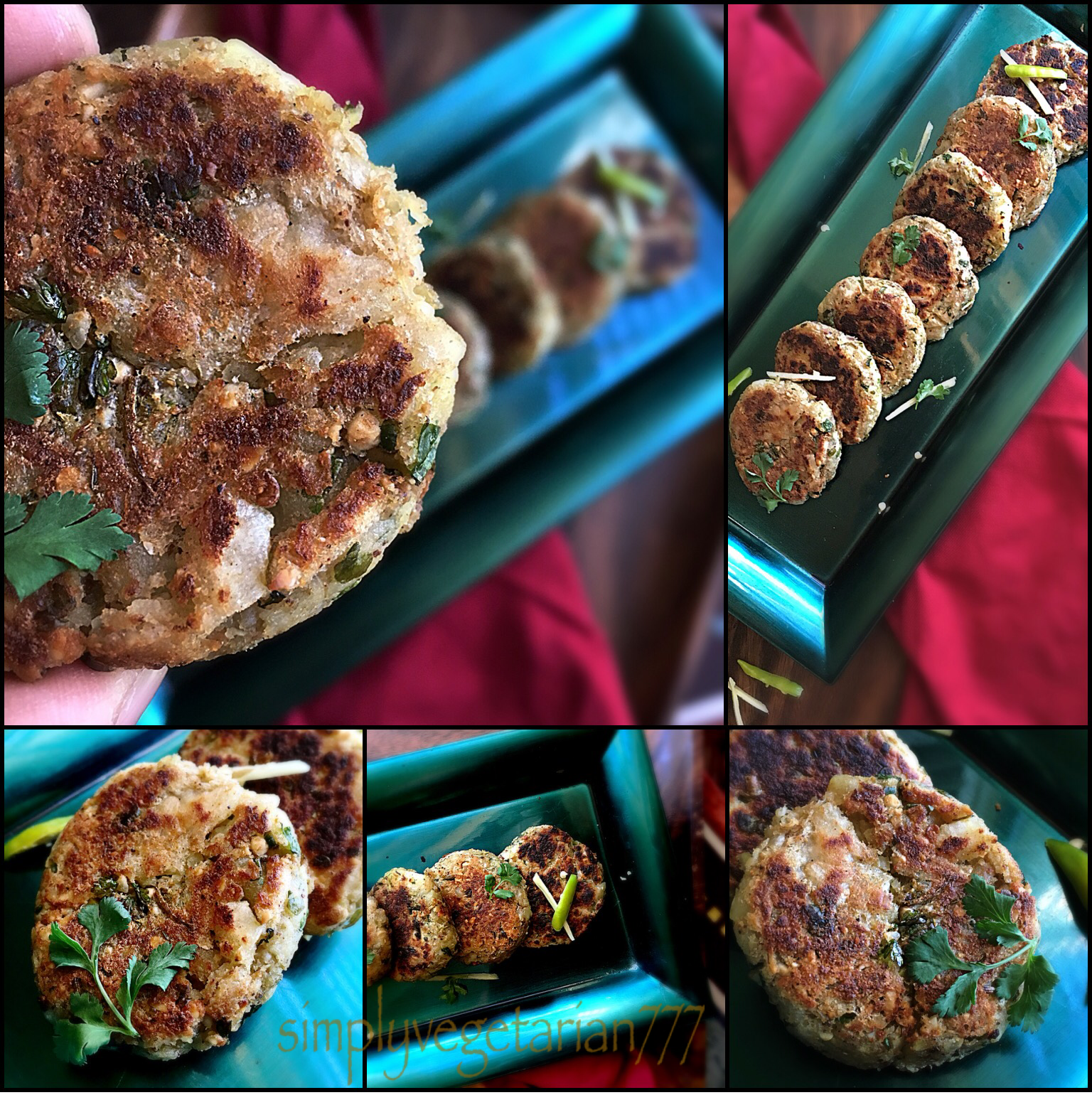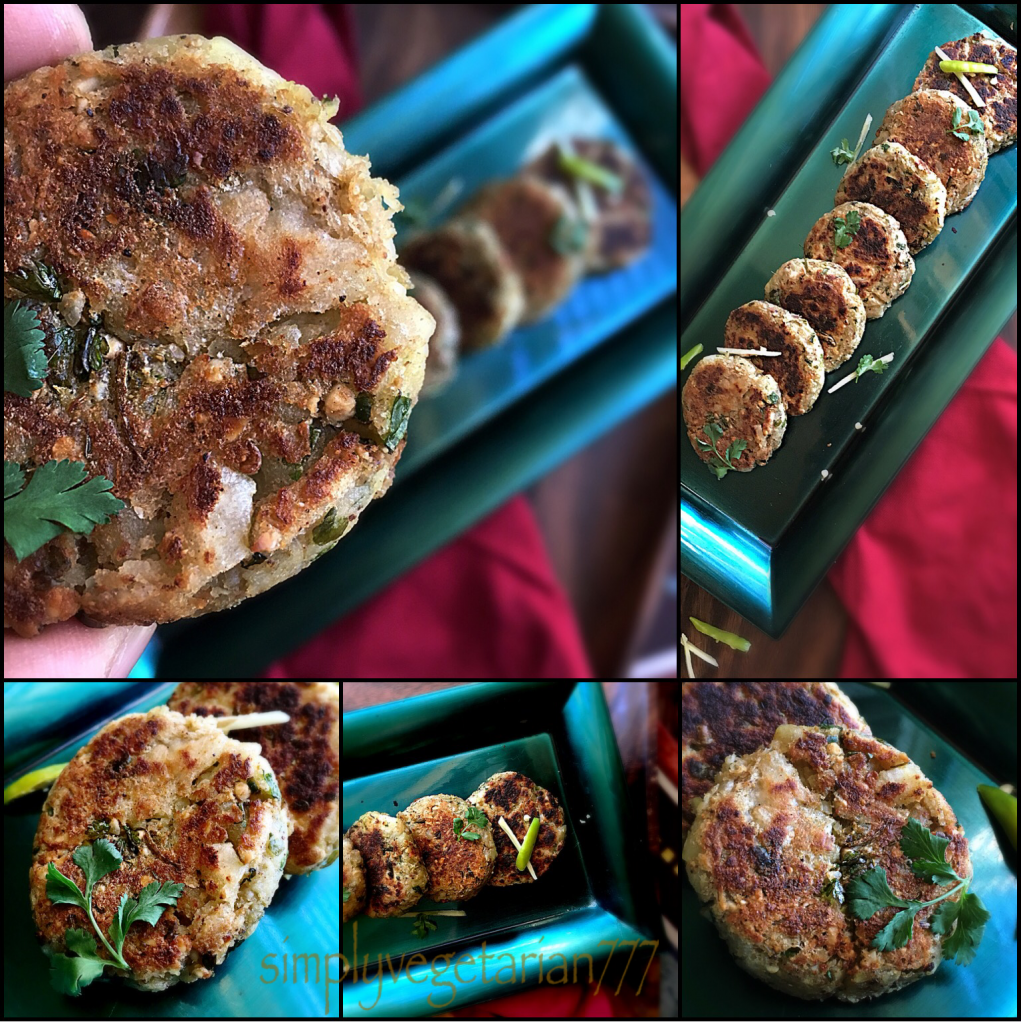 I get really excited around the festival time. Though it is a detox and cleansing time of 9 days, indulgence creeps in without any announcement. I indulge but at the same time, try to keep things on healthier note.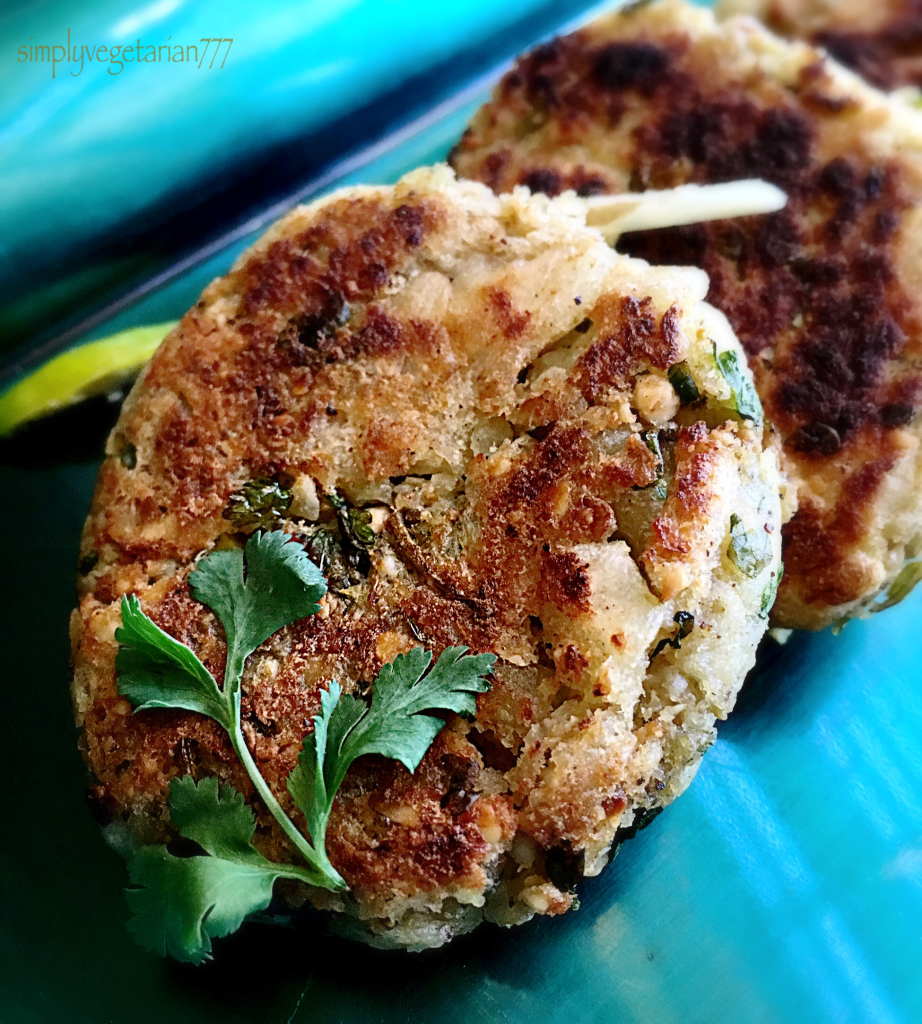 Raw bananas are really good for health. They contain resistant starch which acts more like a fiber than starch. Including raw bananas in your diet may reduce your risk of diabetes. Much better option than using potatoes for making cutlets.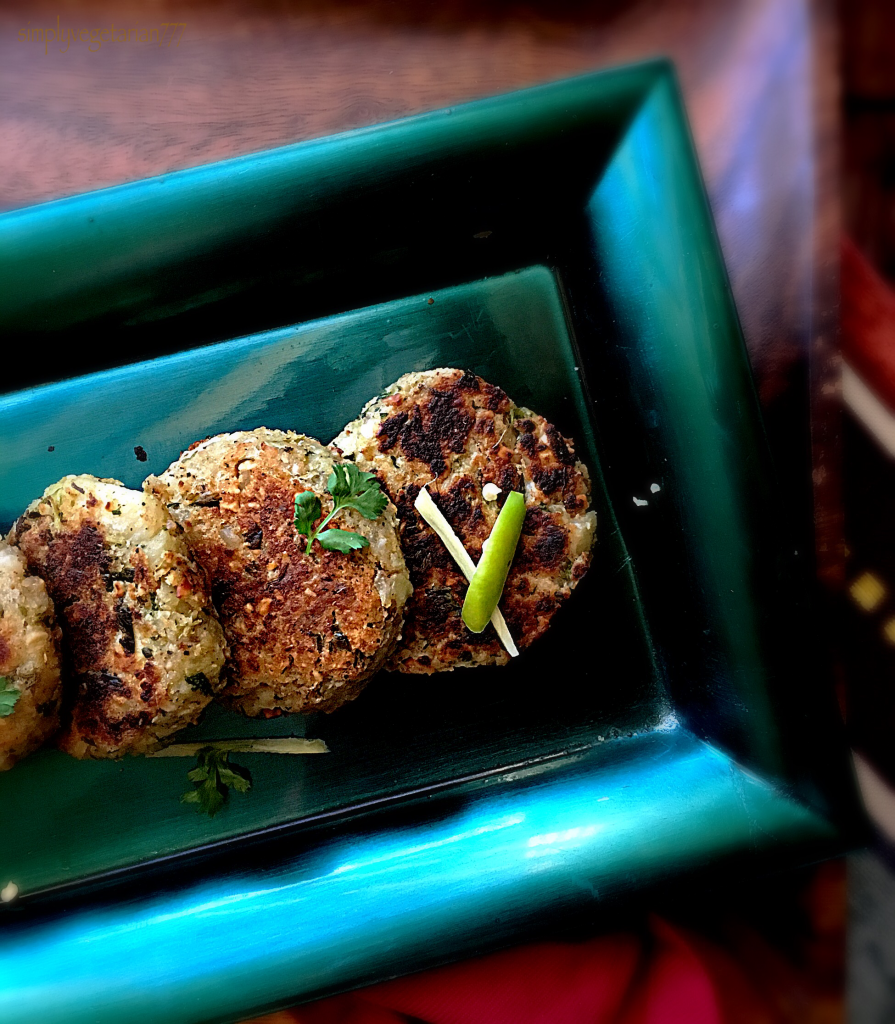 These are super delicious, filling and an easy recipe to follow. I am sure you will love it as much as I and Amit enjoyed these. The best part is that these are gluten-free as well!
This is how I made these!

Raw Banana & Peanuts Cutlets
Servings: 2
Difficulty: easy
Yields – 8 cutlets / Tikki
Kitchen Equipments Required
Pressure cooker or pan with lid, heavy bottom pan or non stick pan, flat spatula for flipping, chopping board and knife or food processor, a mixing bowl, a plate with paper napkin.
Ingredients
Raw Bananas – 3 small
Ginger – 1 big piece
Green Chili – 2, small
Coriander / Cilantro leaves – handful
Peanuts – 2 tbsp, dry roasted
Oils & Spices
Oil – 2 tbsp to shallow fry
Cumin powder – 1 tsp, dry roasted
Black Pepper powder – 1/4 tsp
Cloves powder – a fat pinch
Lemon juice – 1 tsp
Salt to taste. I used sendha namak (rock salt) for fasting recipe. You may use table salt as well.
Method
Take the pressure cooker. Pressure cook the raw bananas with peel with 1/4 cup water for 2 whistle. Take the pressure off and cool the bananas. Peel the bananas. Cut them into small pieces.
Take the food processor. Add dry roasted peanuts. Crush them coarsely. Add these to the mixing bowl.
Take the same food processor. Add ginger, cilantro leaves, green chilies to it. Grind them fine. Add these to the peanuts in the bowl.
Take the food processor again. Add boiled cut bananas to it and grind them in the processor. Add this to the mixing bowl. You may grate these bananas alternatively.
Add salt, black pepper powder, cloves powder, cumin powder and lemon juice to the bananas in the bowl.
Bring everything together in a coarse dough. Pinch 7-8 lemon size balls from it. flatten them thin to make round cutlets or tikkis.
Heat oil in the pan. Reduce it to medium high and add the cutlets or tikkis to the pan.
Cook them from both the sides for 3-4 minutes each till they become golden.
They are ready to be served hot with some Green Coriander Chutney.        
Cook Better! Eat Better! Have Fun!
Sonal