Refreshing Summer Salad, revised on Blogoversary
As an Amazon Associate and member of other affiliate programs, I earn from qualifying purchases.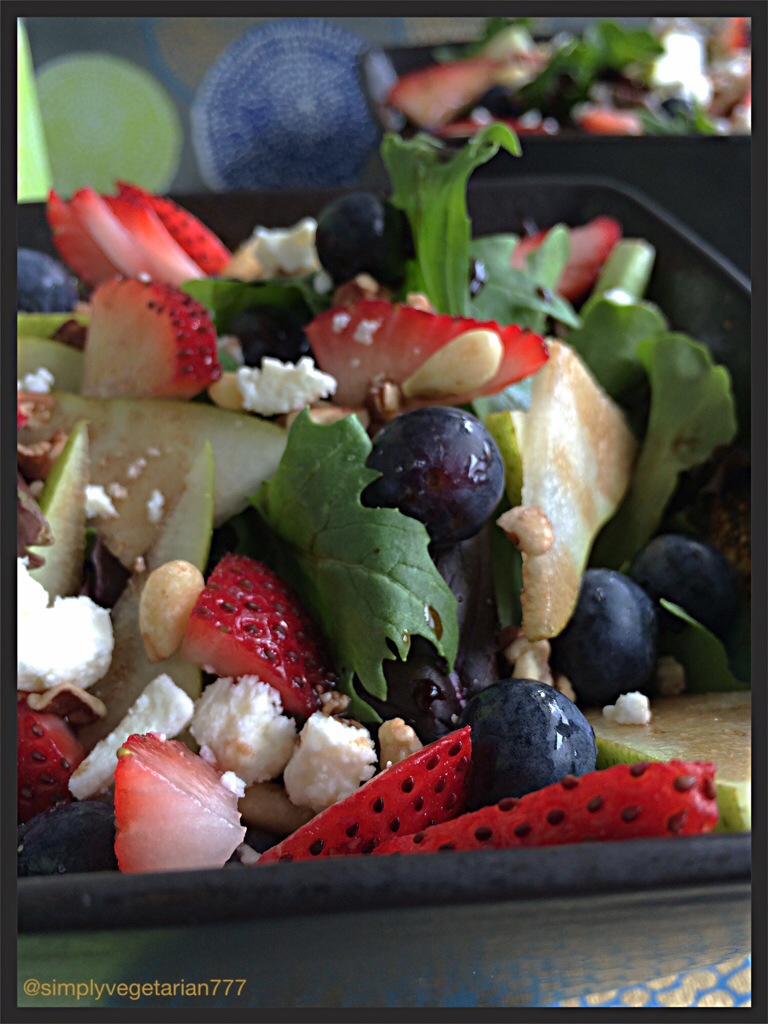 A simple salad was the dish that kick started my blog on 28th of May 2013.
In the midst of uncertainty and uneasiness, simplyvegetarian777 was born, to investigate the purpose of self-existence, to understand my own presence and to re-kindle my creative side. No prior thought, no detail planning, just like that…it made its own existence and redefined me.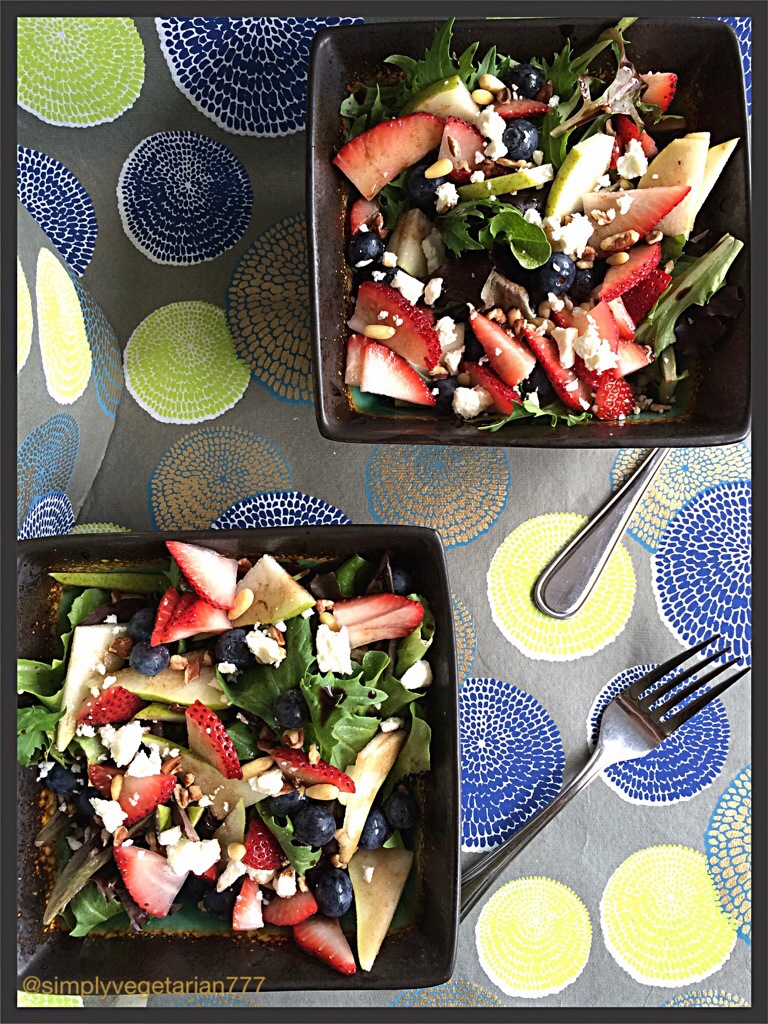 I am so thankful to you my dear blog to help me rediscover myself. I love you and you have loved me back, always. You have given me Joy and made me proud and annoyed me too. You made me work and work harder, putting my otherwise dead brain cells to work. I can't thank you enough for being there :). Too much? Ehhh! 😉 !
Okay, getting back to revisiting my first recipe, the writing style and the first picture, ever, I took for my blog !
---
This is my favorite salad and who knew would be so easy to whip up this gourmet salad in a jiffy. A wholesome robust salad bursting of flavors and textures!
Ingredients:
Spring mix salad leaves : 2 hands full
Pears : 8 thin slices cut in halves
Strawberries : 8 medium cut in slices
Blueberries : 1/4 cup
Cranberries(dried) : 1tbsp
Goat cheese(crumbled) : 2 tbsp
Nuts(chopped/sliced) : 2 tsp
Balsamic vinegarette : 2 tbsp
Method:
In a large bowl, toss everything together with light hand. Chill in fridge for 1/2 an hr. Enjoy as a complete meal or a side.
Serves : 2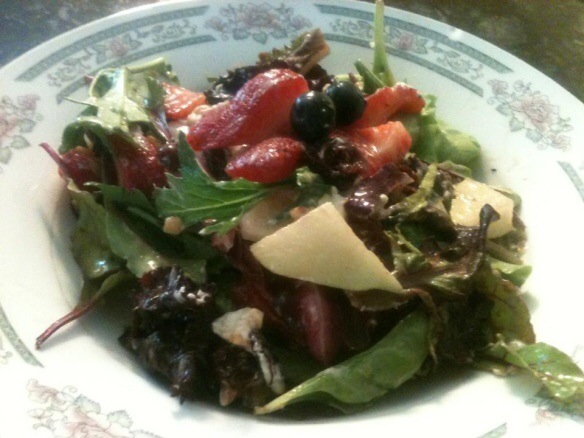 My first click ever!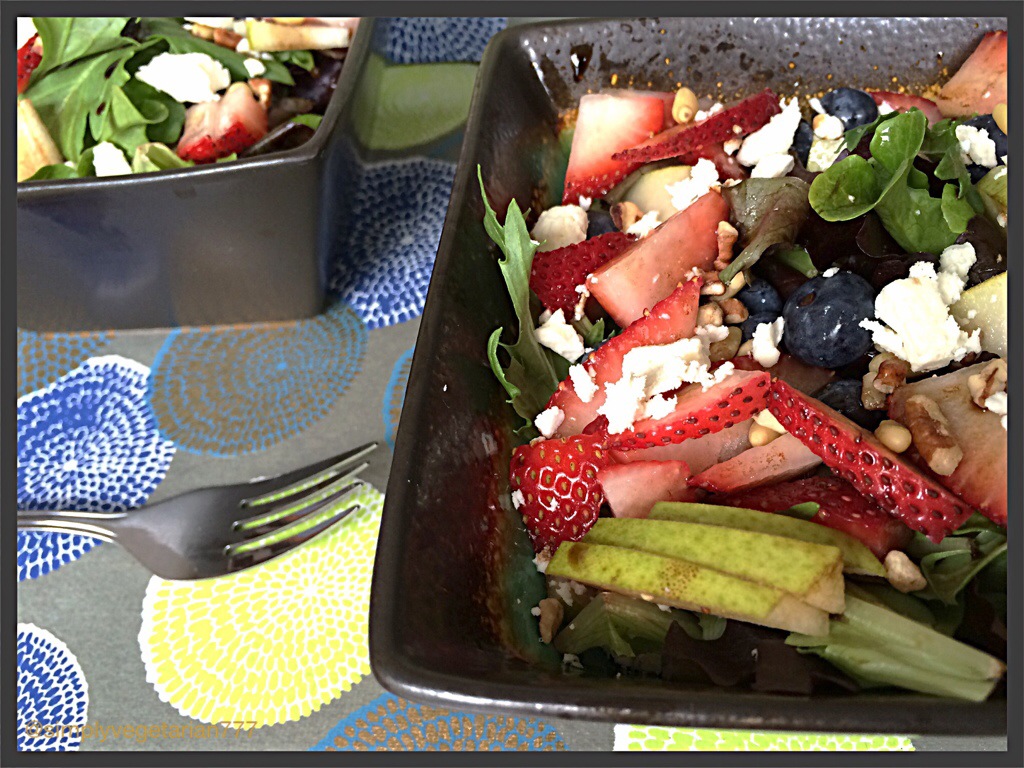 I recreated this salad today with same ingredients and everything is ditto to the first time, only the presentation and the clicking style changed!