Sun Dried Tomato and Feta Mock Bread Soufflés
As an Amazon Associate and member of other affiliate programs, I earn from qualifying purchases.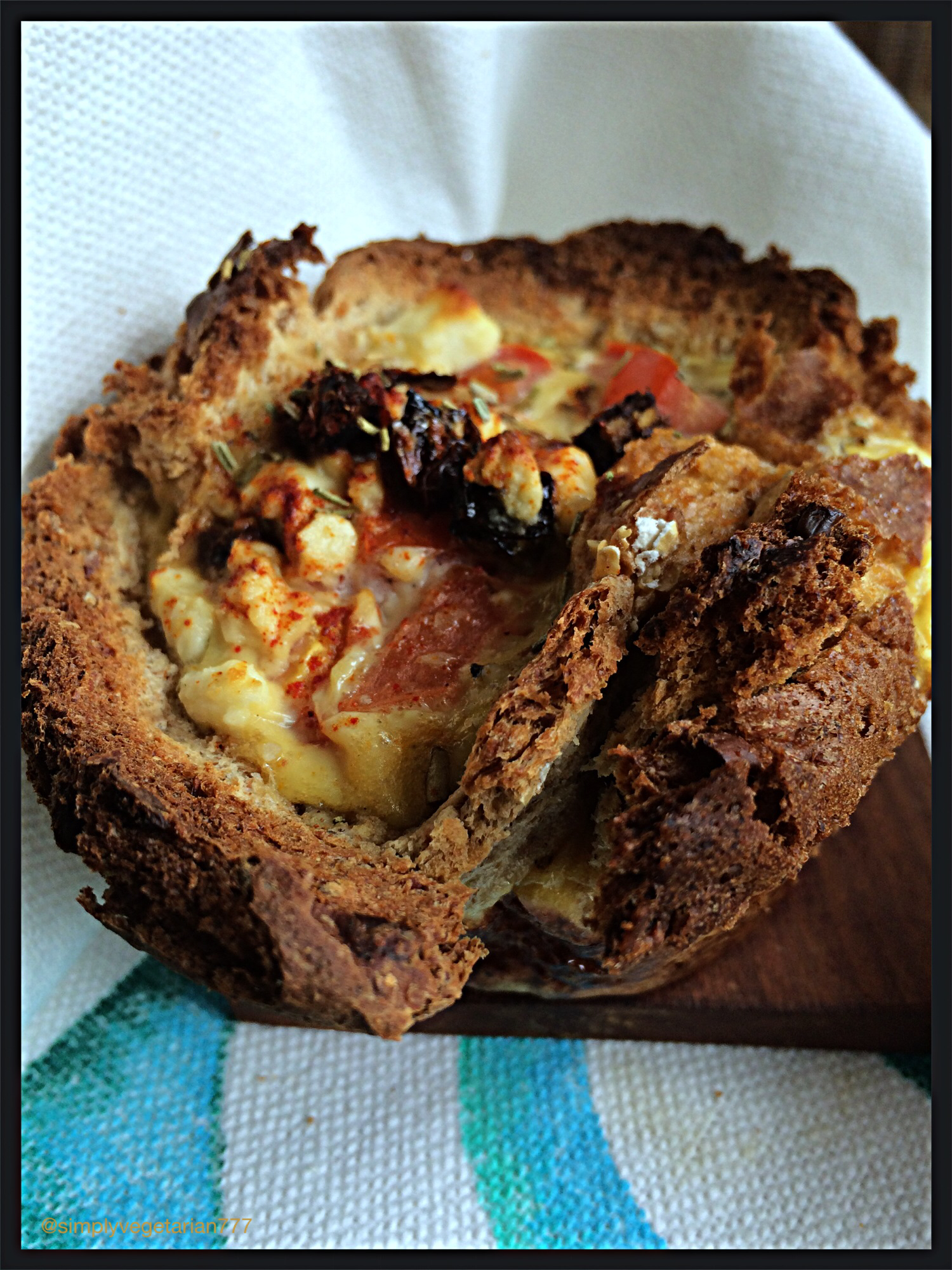 Any Panera Bread lovers here? My girls and I are a big fan of Panera Bread! Just love their soups, salads and sandwiches. Not to forget to mention the bakery! Simply superb.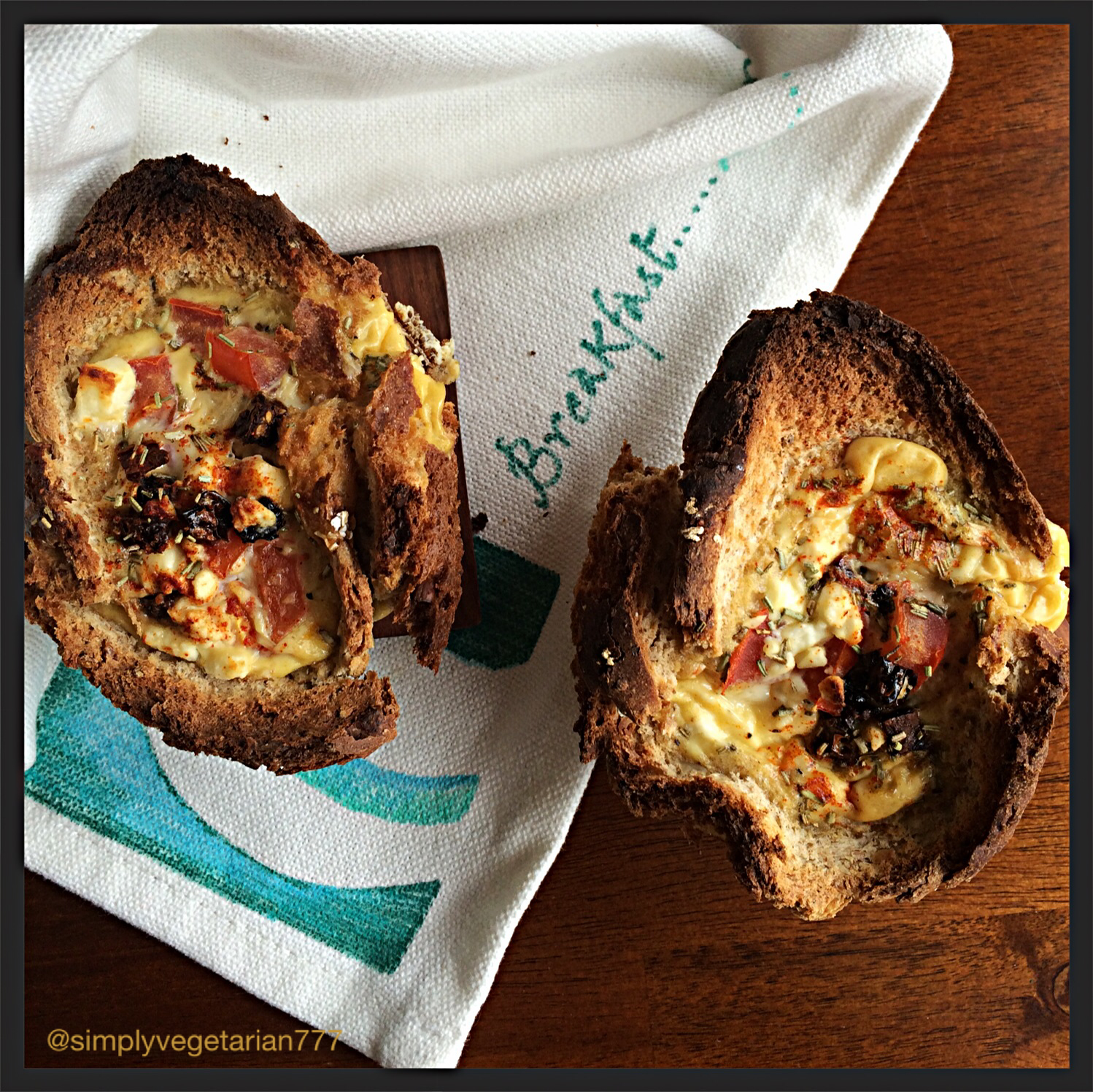 Sometimes I go there by myself and order a cup of Caffe Latte and a soufflé for some quiet and alone munching. You might think that I am crazy but I like to do that sometimes. Just gobble those 500 calories on ouff pastry base and feel guilty for the rest of the day.

So, finally I mustered my courage to create a mock version of that soufflé at home, much lighter and doable. The result? It was fabulous. I should have removed the crust from the sides before baking but it's me..LAZY..didn't bother and baked anyway :). The egg custard with tangy tomatoes and salty feta was awesome! Just divine. I promise it was very close to the original.
Taking it to Angie's Fiesta Friday, co-hosted by 2 lovely ladies Andrea and Sylvia. Hope you will like it as much as I did :).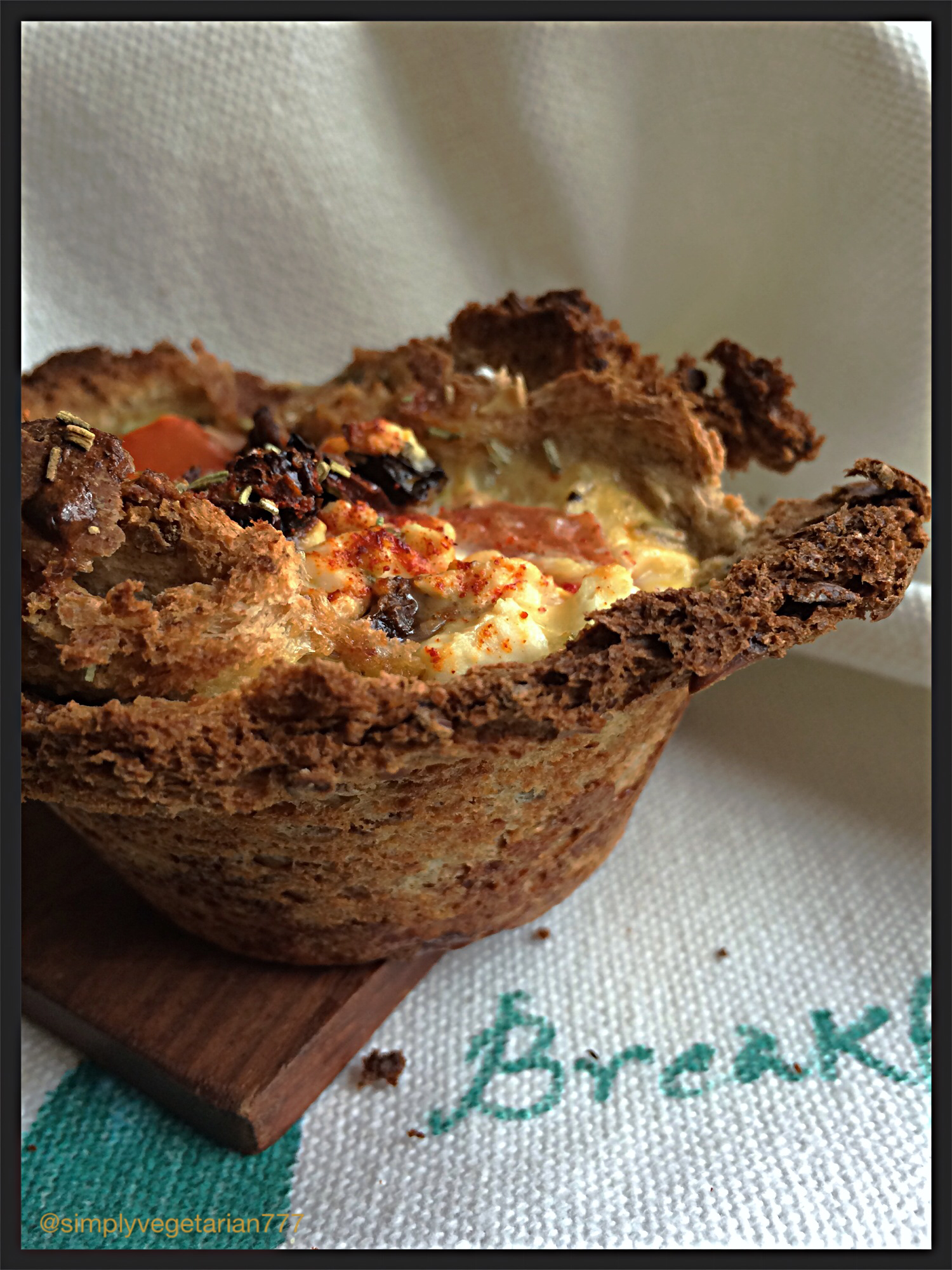 Here is the recipe, if you want to try it !
Serves : 4
Kitchen Equipments Required : big muffin mould, rolling pin, bowl, fork, chopping board and knife, big spoon, oven.
Ingredients :
Bread : 4 slices, thick and durable
Sun dried tomatoes : 1 tbsp, chopped
Tomatoes, firm : 2 tbsp finely chopped and pulp removed
Eggs : 2 large
Skim milk : 3 tbsp
Feta : 1tbsp, reduced fat + some to sprinkle on top
Rosemary and thyme : a pinch
Salt and pepper to taste
Paprika : a pinch
Method :
Preheat the oven at 400*F. Lightly grease the muffin mould.

Take a bowl, add eggs and milk to it. Beat it with a fork for 2 minutes till light. Add other ingredients including feta, sundried tomatoes and fresh tomatoes, thyme, rosemary, salt and pepper to it. Mix well.

Now take the deep spoon and scoop the egg mixture with other ingredients and fill the bread baskets. Make sure feta and tomato goes to each basket.

Sprinkle the top with more feta. Sprinkle a little bit of paprika if required.

Bake for 10-12 minutes or till the egg mixture is set. It will be soft but not runny!
Notes :
In case you you can't find feta, use any salty cheese in crumbled form. Even Paneer can be used. Other options are cheddar, gruyere, Brie.

You may use puff pastry sheets for base of entertaining guests for more fancy presentation.

You may use other vegetables like corn, broccoli, spinach and such!
Enjoy !
Sonal