Tawa Pulav
As an Amazon Associate and member of other affiliate programs, I earn from qualifying purchases.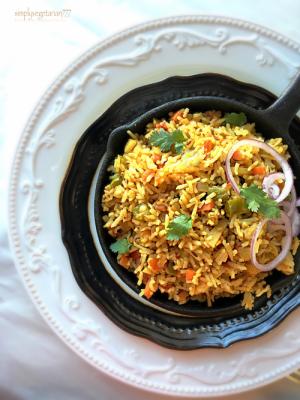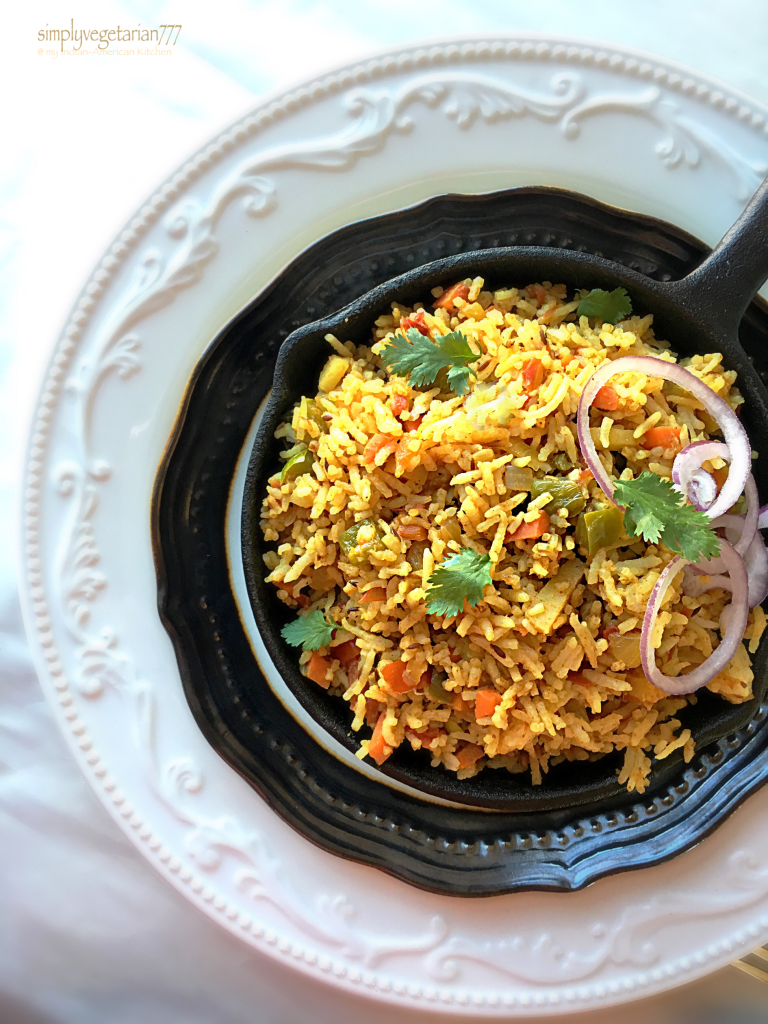 I believe that there can never be too many rice recipes to keep handy. If you are Asian, it makes more sense. We Asians eat a lot of rice, I mean a lottttt of rice, be it South Asians or East Asians. Rice is the staple food for most of us.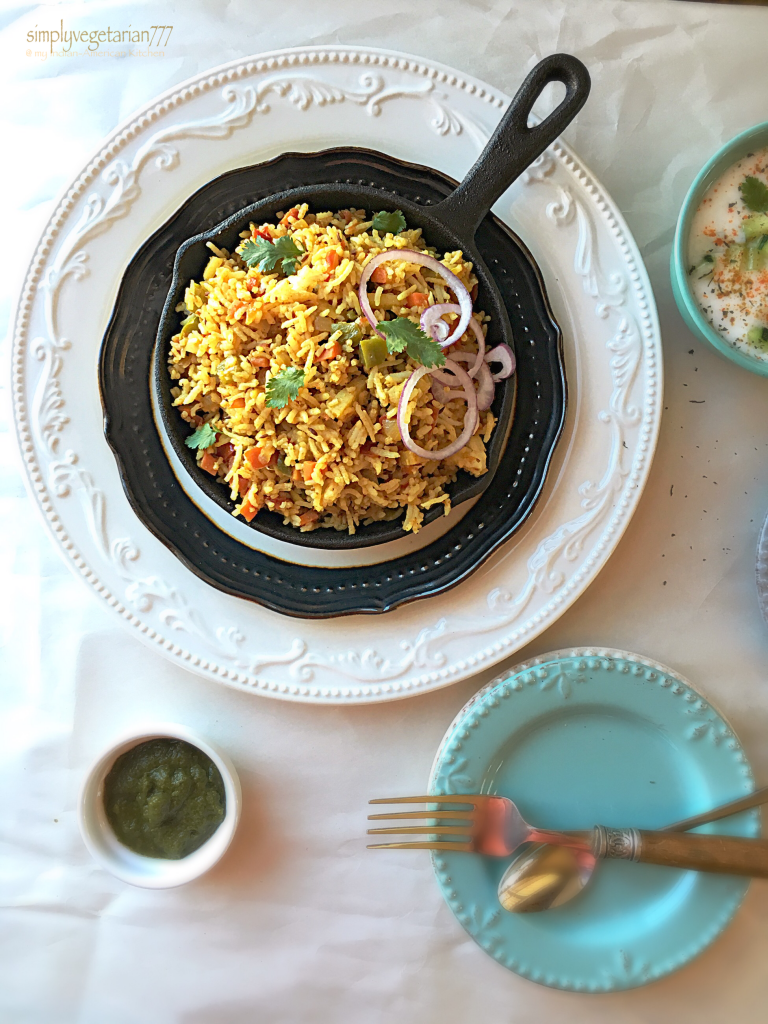 Many a times when I am cooking rice at home, I always make an extra batch. Why? Simply because, rice can be combined with so many ingredients to make a quick and prompt pot of meal, at the drop of the hat. If you have some boiled rice in the refrigerator, possibilities are numerous, bouncing between different cuisines.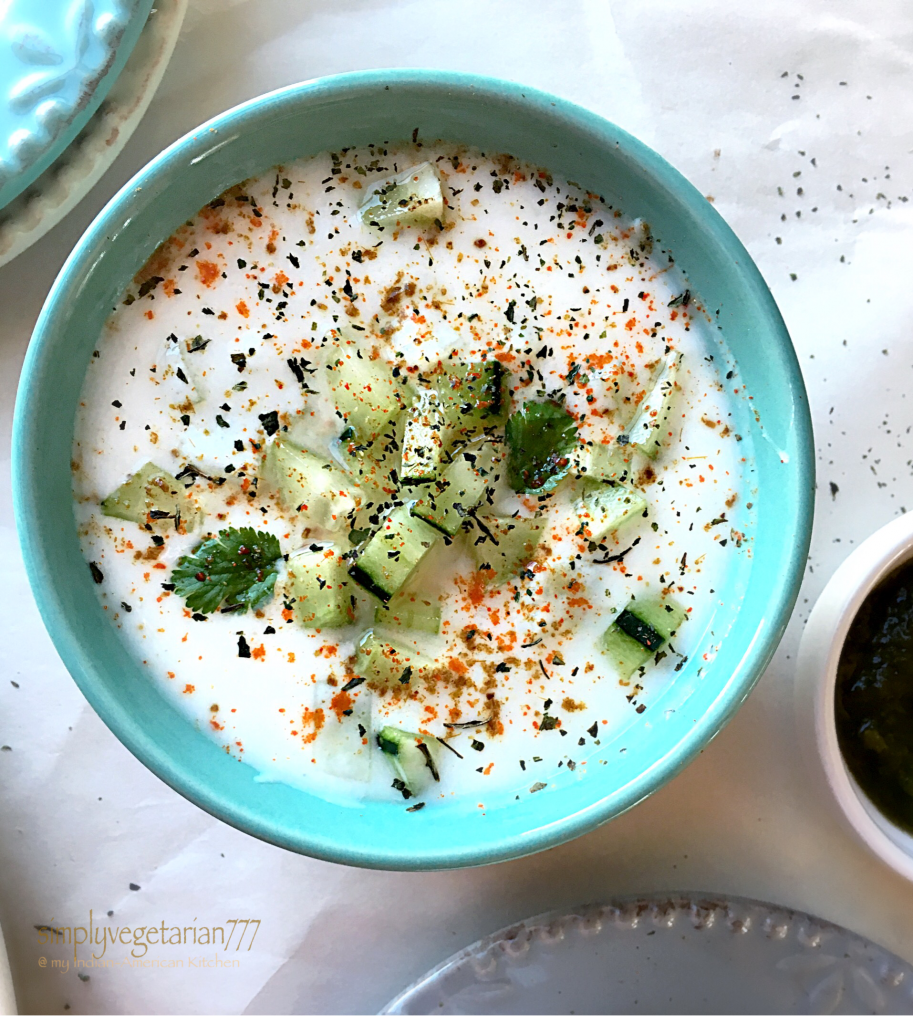 Tawa Pulav is a very popular street food from the state of Maharashtra, from the streets of Mumbai, in particular. Many street vendors who sell Pav Bhaji, often have Tawa Pulav on the menu too. Spicy, hot and sizzling Pulav made on Tawa (griddle) with bhaji (mix vegetable) ingredients and masala (spice). It is often served with Cucumber Raita or Tomato-Onion Raita. Raita is a yogurt dip/dish, made with various ingredients. Also, raita is often served as a side to spicy dishe to cool down the heat from the dish.
This is such an easy dish to make with readily available ingredients that you will love it!
This is how I made it!
Recipe inspired from Veg Recipes of India !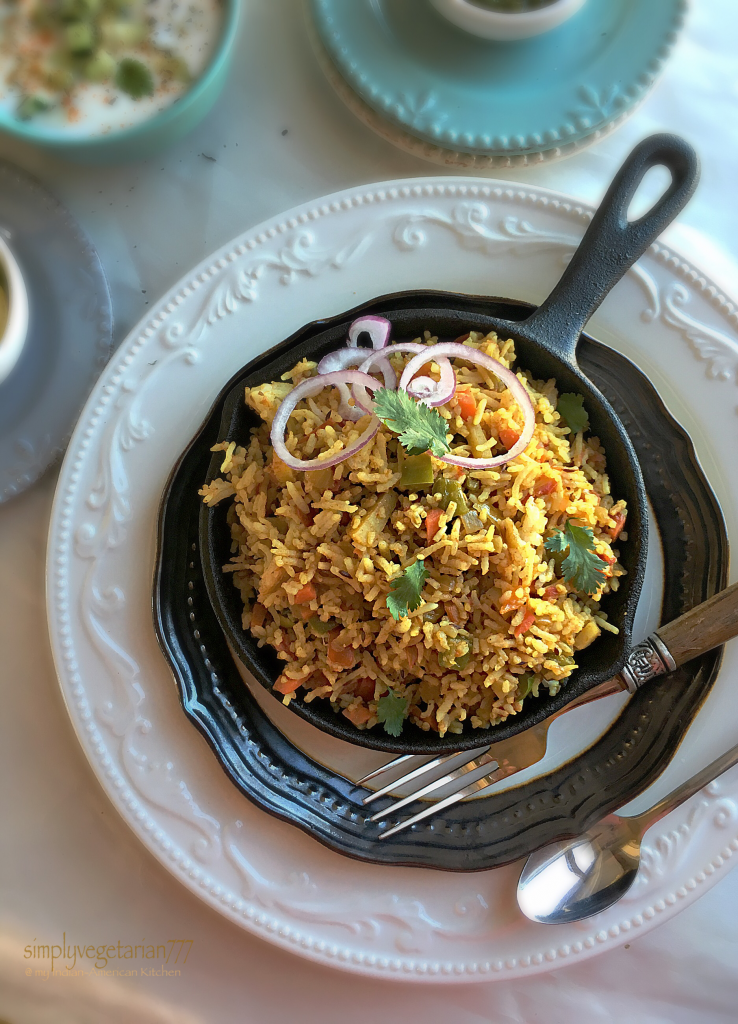 Tawa Pulav
Tawa Pulav is a popular dish from the streets of Mumbai, India. The left over Pav bhaji is mixed with rice and cooked on TAWA, which is griddle in English. It is a mouthful medley of flavors.
Ingredients
Rice - 3 cups

cooked ( 1 day old, refrigerated preferred)

Onion - 1 small

chopped fine

Ginger - 1 tsp

finely grated

Garlic - 1 tsp

finely grated

Bell Pepper / Capsicum green - 1 small

chopped fine

Carrots - 1 small

chopped fine

Potato - 1 small

chopped fine

Tomato - 2 medium

chopped fine

Coriander / Cilantro leaves - handful

chopped fine

Lemon Juice - 1 tsp
Oil & Spices
Oil / Butter - 1 tbsp

Cumin seeds - 1 tsp

Turmeric - 1/2 tsp

Red Chili powder - 1/4 tsp or to taste

Pav Bhaji Masala - 1&1/2 to 2 tsp

as per taste

Salt as per taste. I used about 1&1/4 tsp.
Ingredients for Cucumber Raita
Yogurt - 1 cup

Water - 1/2 cup

Cucumber - 1 small

chopped fine

Cumin powder - 1/2 tsp

Red Chili powder - a fat pinch

Salt to taste

Dry mint powder - a fat pinch

optional
Instructions
Making Tawa Pulav
Heat the oil or butter in the pan. Add cumin seeds to it. Once they crackle, add onions, ginger and garlic to the pan. Reduce the heat to the medium and saute onions till they become soft and slightly golden, for about 3-4 minutes.

Now add the chopped carrots, potatoes and bell peppers to the pan. Cover the pan with lid and let the vegetables cook on lower medium flame, till thy become tender, for about 5-7 minutes. if required, add 1 tbsp water to create steam.

Once the vegetables are tender, add tomatoes and the spices as mentioned above. stir well. Cover with lid again and cook on medium heat for another 3-4 minutes till tomatoes are mushy.

Open the lid. Stir with a stirring spoon. Separate the cooked rice with hands and add to the pan. Stir and incorporate the rice with spiced vegetables with gentle hand. Cover with lid again and let it all steam together on low heat for 5 minutes or till rice heats up with the vegetables.

Switch off the flame and add the lemon juice and coriander leaves. Serve it hot with cold Cucumber Raita. It makes a delicious meal.
Making Cucumber Raita
Take a bowl and add all the ingredients mentioned under raita above, to the bowl. STir with a fork or a spoon. Chill before serving.
Notes
You may use any seasonal vegetables availale. You may use freshly cooked rice.
I had a great time cooking Tawa Pulav in my Indian American Kitchen. I bet you will enjoy making this and eating this as well.
Happy Monday People!
Sonal