Tex Mex Salad with Cilantro Dressing – Guest post for Aruna!
As an Amazon Associate and member of other affiliate programs, I earn from qualifying purchases.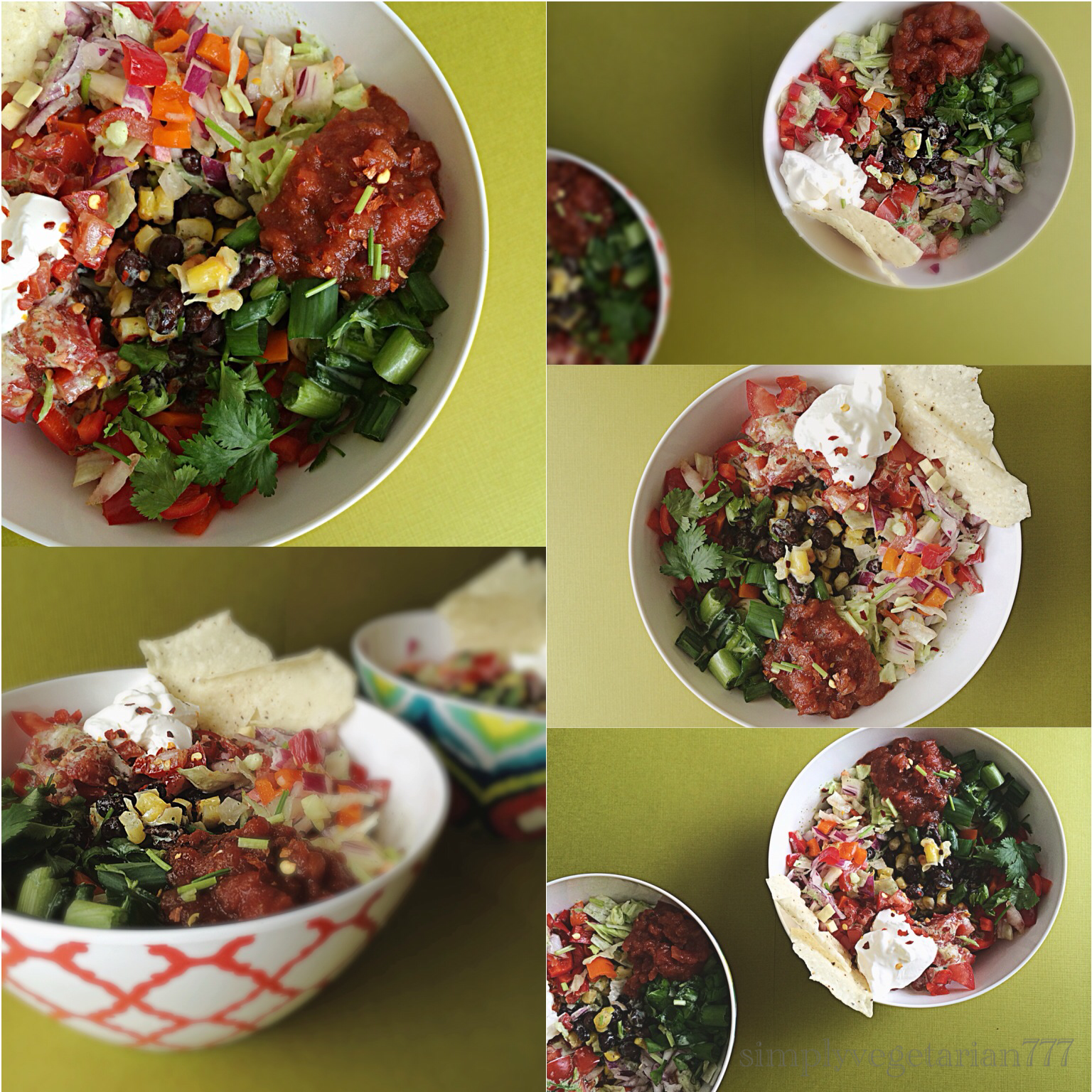 When Aruna, the author of Aharam, contacted me in January for a guest post, I jumped at it. You have to see Aruna's work, if you haven't done it already!! She is super fantastic. Works full time, travels for work the whole time and still churns te dishes one after the other, without failure. Most of them are indian traditional dishes and very educating, always telling a story or importance behind the dish!
She wanted me to make something different for her blog. My love for Texas and it's food is beyond limits. I had the best food experiences of cultural and fusion cuisines in that state of USA, which stands with pride as a mini country in itself.
So created a Tex Mex salad, as colorful, warm, hearty, happening, ravishing, full of oomph….just like Dallas, Texas! It's calling me again. If things go fine, will relocate back to Dallas suburbs!! Woohooooo!!
For the Recipe, Click here!!
For the pictures, go down ;). Taking it to the Fiesta Friday, co hosted by our darling Angie!!
Enjoy munching on this hearty salad, while you make rounds around 😀☺️.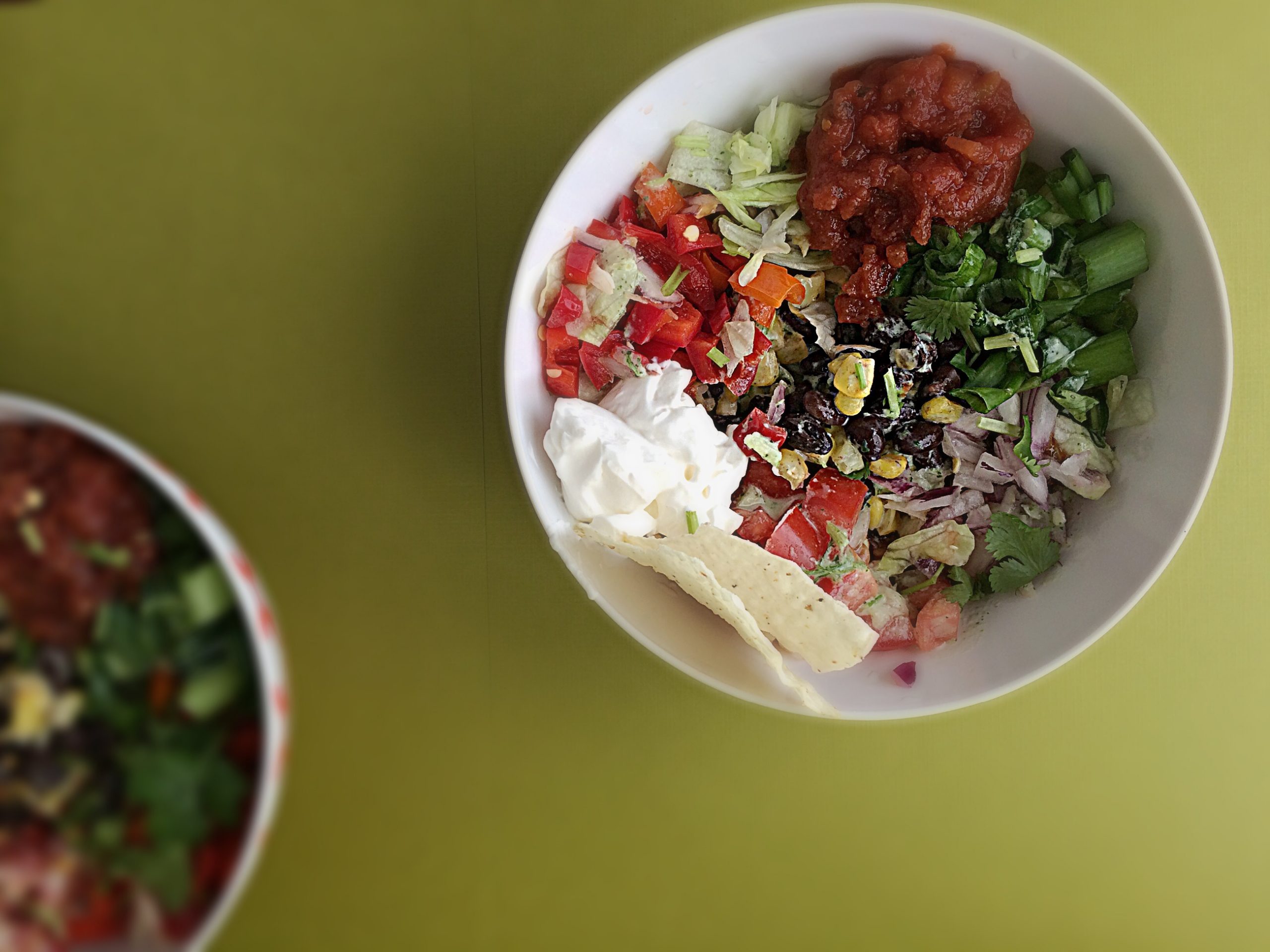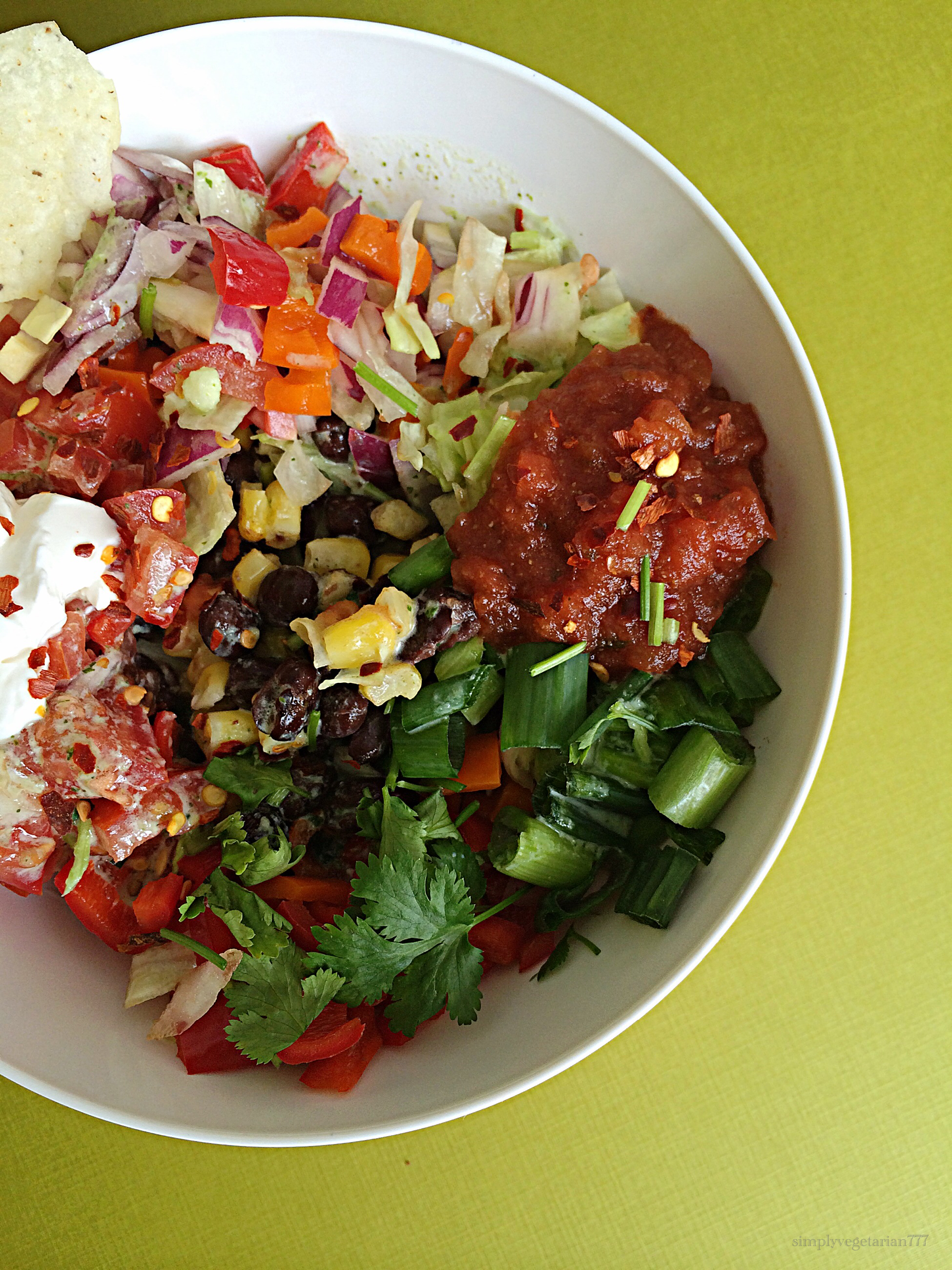 Serves – 2
Kitchen Equipments Required – chopping board, knife, a big bowl, blender, mixing spoon or fork.
Ingredients
Corn kernels – 1/2 cup, boiled
Black beans or Kidney beans (rajma) – 1/2 cup, boiled
Red onions – 2 tbsp
Tomato – 1 small, chopped fine or 8-10 cheery tomatoes
Bell peppers / capsicum – 1/4 cup, chopped fine. Colorful bell peppers recommended.
Green scallions / Green onions – 2 tbsp
Lettuce – 1 cup chopped or shredded fine
Cilantro / Coriander leaves – 1 tbsp
Cilantro Dressing
Greek or Thick yogurt – 1/4 cup
Lemon / Lime juice – 2 tbsp
Cumin powder – 1 tsp
Garlic cloves – 2
Coriander / Cilantro leaves – 3 tbsp
Vinegar – 2 tsp
Salt to taste
Condiments – You may use all or any one, to your taste
Coriander/Cilantro leaves – 2 tsp
Salsa – 2 tbsp
Sour cream – 2 tbsp
Guacamole – 2 tbsp
Tortilla chips
Assembling the Salad
Take the individual salad bowls. Lay the bed of lettuce at the bottom.
Mix corn and beans together. Sprinkle some salt. Toss well. Divide in 2 and place in the middle of the bowl.
Place onions, tomatoes, bell peppers, scallions around the corn n bean mixture.
Pour the dressing on top. Place 1 tbsp each of salsa and sour cream. Squeeze some more lemon or lime juice. Sprinkle some cumin powder, red chili flakes and coriander leaves.
Stash some tortilla chips on the side. Enjoy a bowl of goodness for lunch.
Notes
It can be easily packed for lunch.

Fill a tortilla and make a burrito roll with some cheese.

You may serve in tortilla salad bowl.

A great weight watchers meal. Heart healthy and fit foodie choice!
Sonal