Tropical Coolatta – a mango and pineapple medley!
As an Amazon Associate and member of other affiliate programs, I earn from qualifying purchases.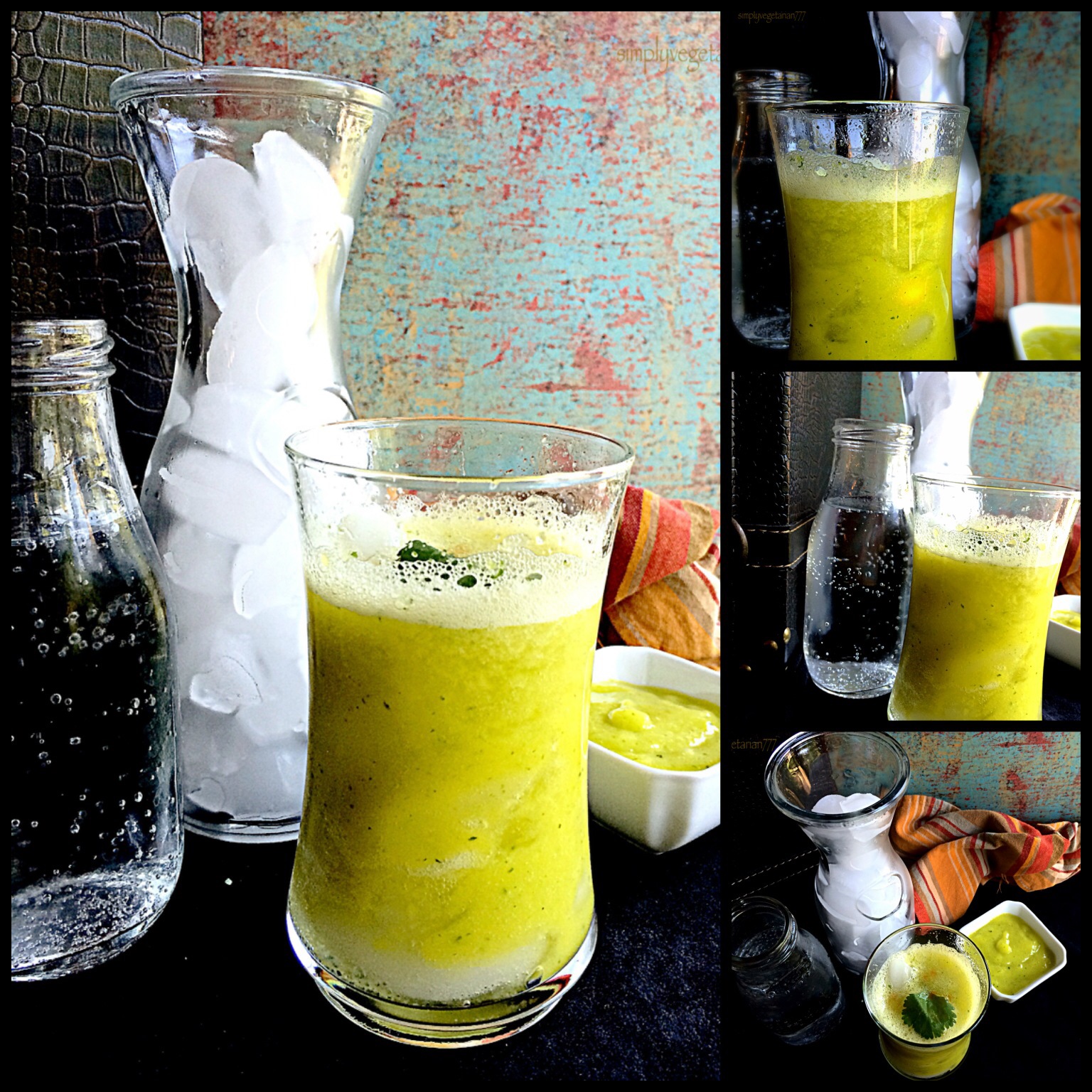 I think that spring just skipped making an appearance this year, in my part of the world. It was cold with heaters on and then one fine morning, it was humid and hot with air-conditioning running hard!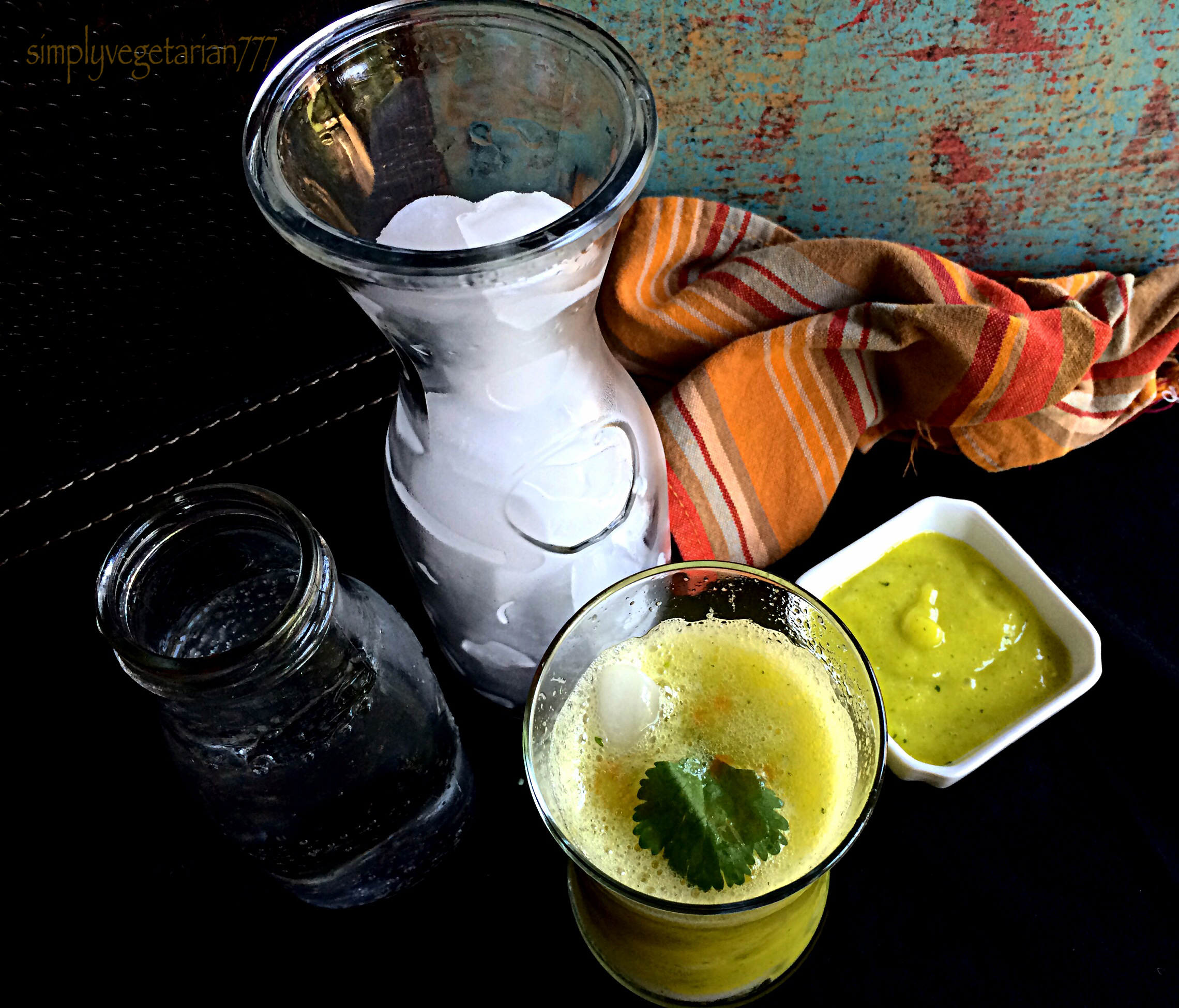 It was one such afternoon, which pushed me to use some mango and pineapple together, which was waiting to be used in the refrigerator. I blended them and spiced them with rock salt and Tobasco, and pumped it up with some club soda….and the result was a super amazing, beach refreshing, tropically fresh, brilliant Coolatta. A drink made with raw ingredients to soothe the burnt souls.
This is how it is made! Super simple and super delicious!
<
p style="box-sizing:border-box;margin-right:0;margin-bottom:1.4em;margin-left:0;padding:0;">
Tropical Coolatta - a mango and pineapple medley
Servings: 2
Difficulty: easy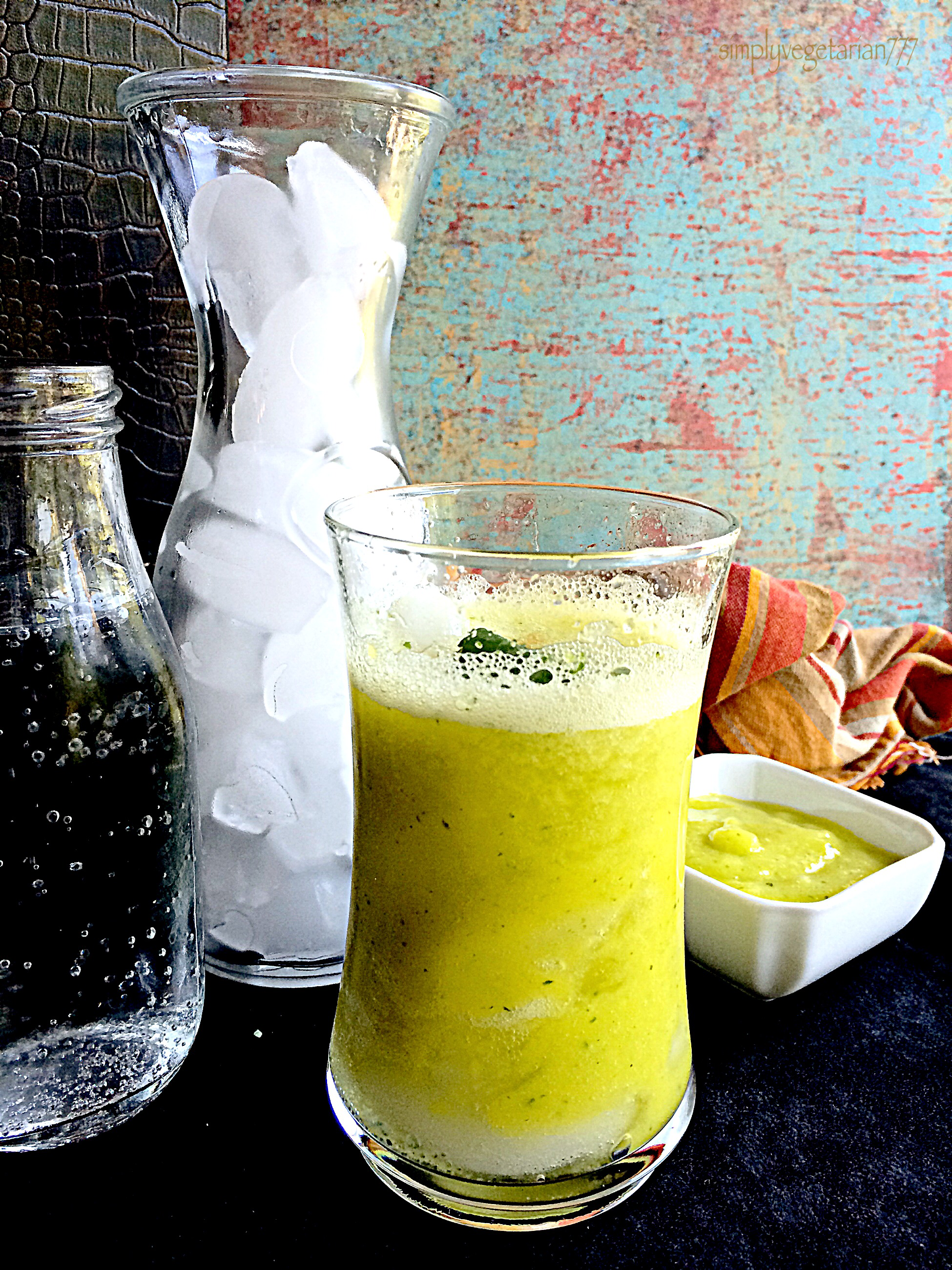 Kitchen Equipments Required

Chopping board, knife, blender, tall glasses for the drink.

Ingredients

Mango – 1 cup, peeled & chopped into small pieces. Use fully ripe or half ripe.

Pineapple – 1/2 cup, peeled & chopped into small pieces. Use fresh or canned.

Cilantro/Coriander leaves – few twigs. You may use mint leaves too.

Rock salt / Kala Namak – 1/2 tsp or to taste. You may use pink Himalayan salt instead.

Tobasco – few splashes or to taste. You may use few dashes of red chili flakes instead. This is optional.

Club Soda – 1 can or as required

Ice cubes – whole or crushed

Method

1. Take the blender. Add mango and pineapple pieces, cilantro/coriander leaves, rock salt and Tobasco to it. Blend and purée till you get a thick pulp.

2. Take 2 glasses. Fill them up with ice cubes till 1/2 the length.

3. Divide the pulp equally between 2 glasses.

4. Fill the rest of the glass with club soda. Stir well.

5. Sprinkle with some more rock salt and Tobasco splash.

6. Serve chilled! I am telling you that you will love it.


Notes – You may make this Coolatta by using mango and pineapple juices too and blend with ice in it already.

Have Mango fun this summer!

For more Mango Recipes, click here! You will find Mango chutbey, Mango Lassi, Mango Panna, Mango Kheer, Mango Icecream, Mango Shrikhand etc., on the above link.

Sonal