30 Minutes & under Weekday Meal : Veg StirFry Noodles, Blanched Broccoli and a Yummy Dipping Sauce
As an Amazon Associate and member of other affiliate programs, I earn from qualifying purchases.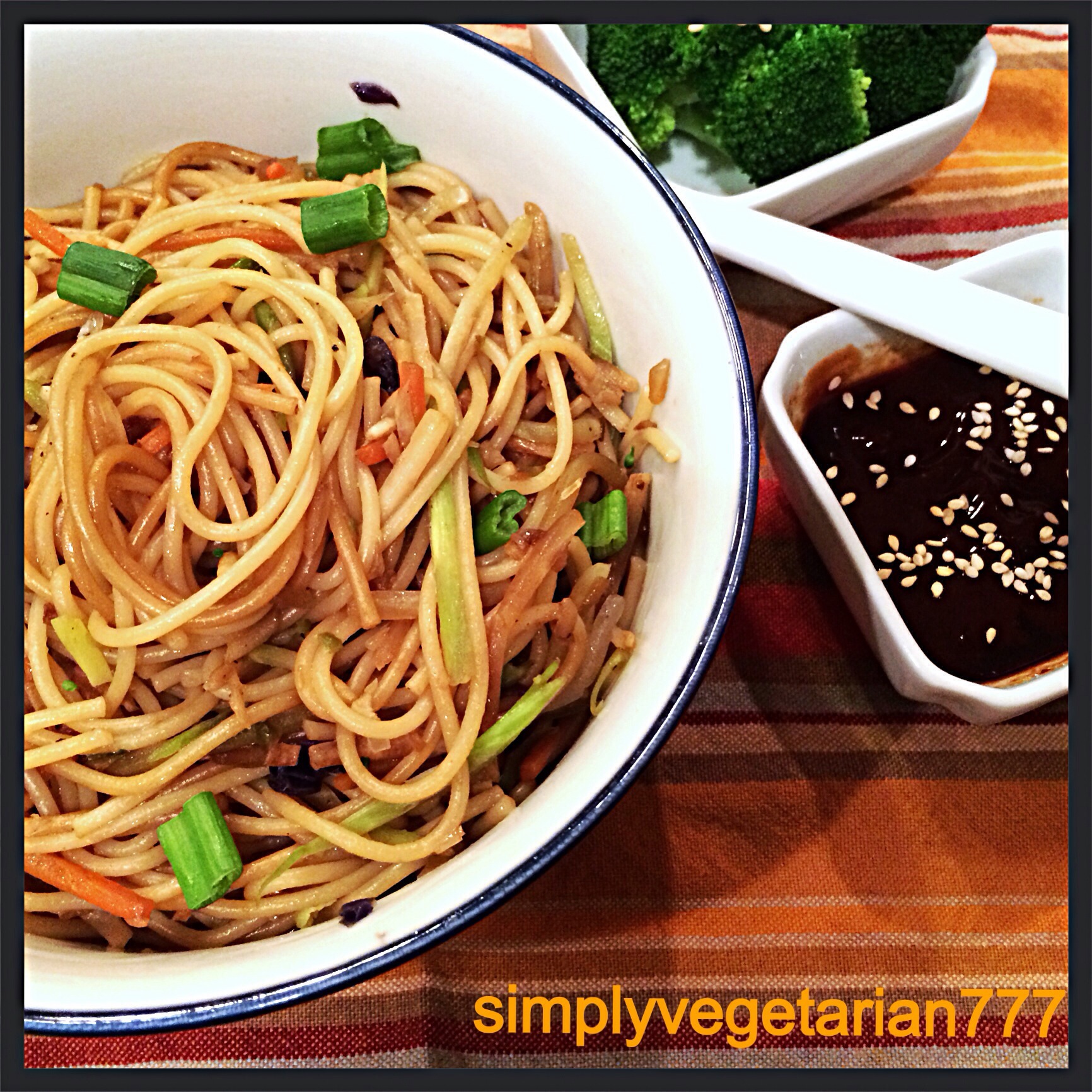 It's anther snow day today. Storm Nika is roaring outside, not so much as in other parts of the country, but quite enough to keep us in a house arrest. Arrghhhh! I had been a couch potato the whole day today and I totally hate it when I feel like this. The bad weather leads to bad mood and messed up eating. I didn't want to get out of my favorite spot on the couch but then had to since it was almost dinner time. While juggling thoughts on possible quick meals which are not packaged, cartoned or delivered……got stuck with my favorite noodles again :). You know I love these guys which are called by the name of noodles.Asian food rocks when it comes to quick meals and you can totally make them healthy and more nourishing. And honestly, who doesn't like a noodle or rice stir fry? Seriously, you don't…I am sorry…didn't want to be judgemental…but dude..do give it a try ;).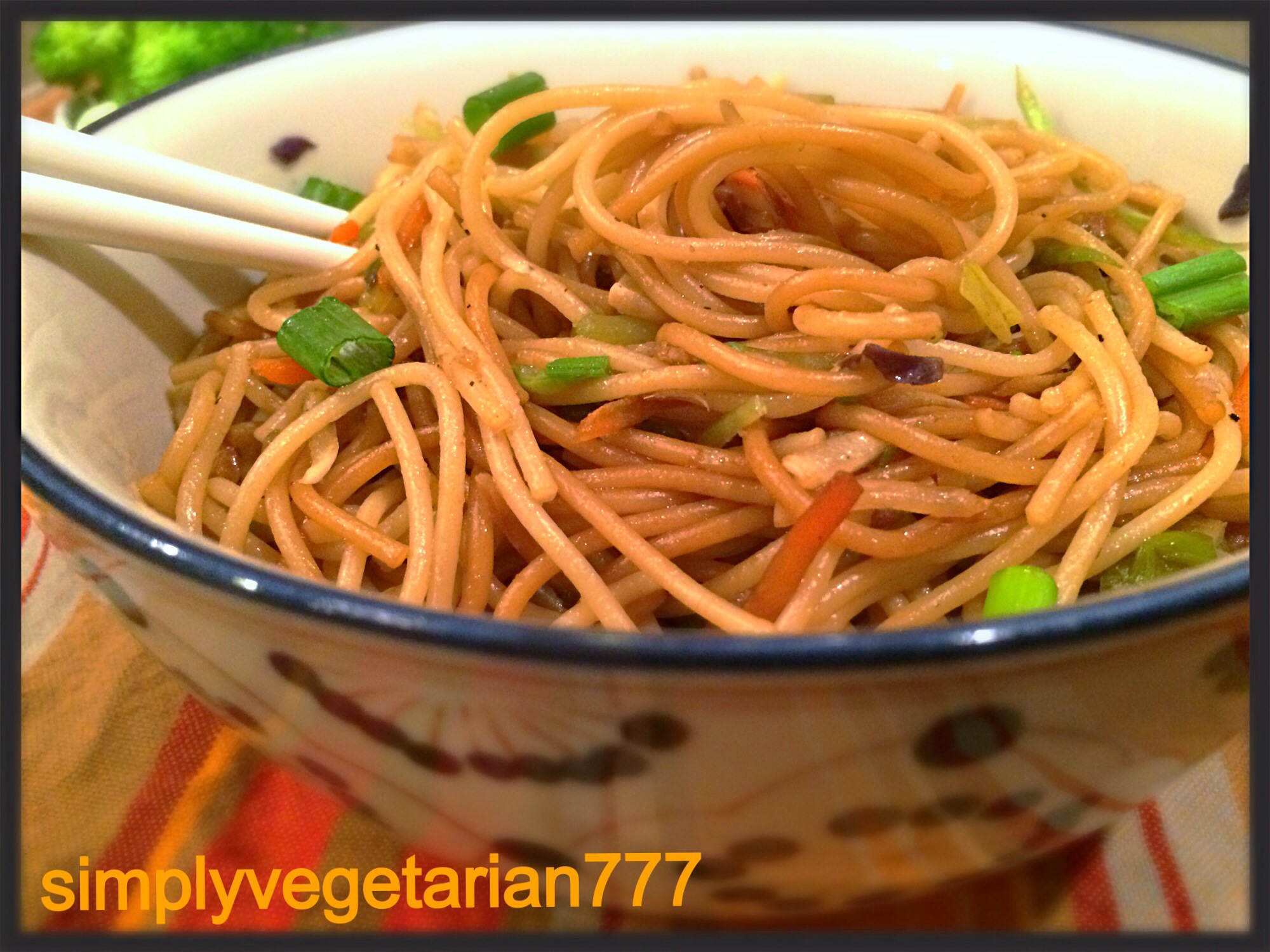 If you have been following my blog for a while, you might have noticed that most of my recipes are quick but not less in the quotient of nutrition or taste. Agreed? Well, I choose to believe so :). Ha! There was a category that I had introduced a while ago, called Week Night Dinners. I had mentioned that this category will have meals which are semi home made or fully home made or using the leftovers (adding another tangent here). Isn't that exciting that you can have a healthy meal right on your gas stove without have to pay obnoxious amount at the carry outs or deliveries?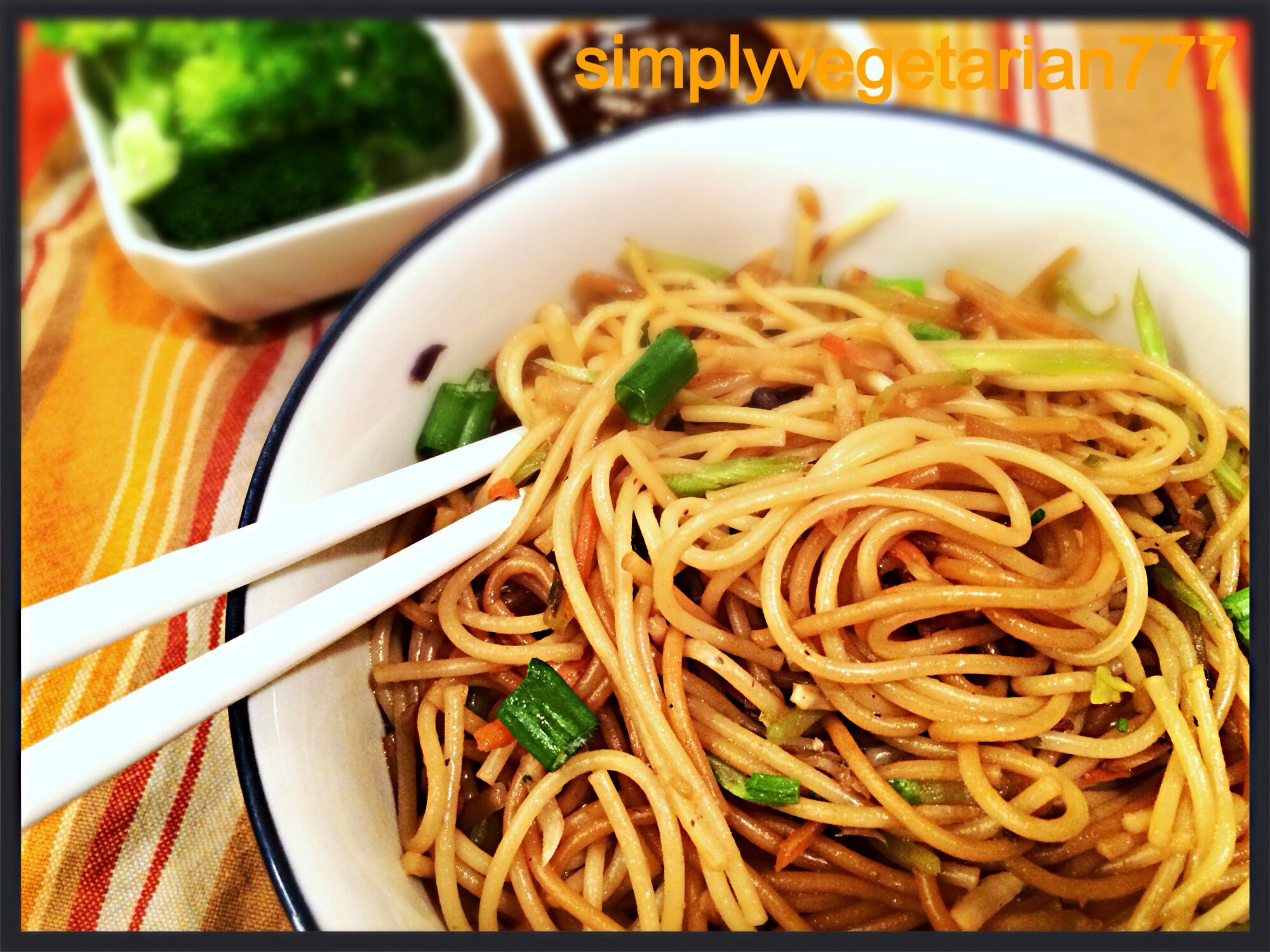 To be precise, it took me 25 minutes to put it together and more so because I used thin spaghetti instead of Asian noodles which cook faster. You may use any kind of noodles of your choice, be it spaghetti, egg noodles, udon, flat noodles, etc etc.
Here is how I did it !
Ingredients :
Serves : 4-5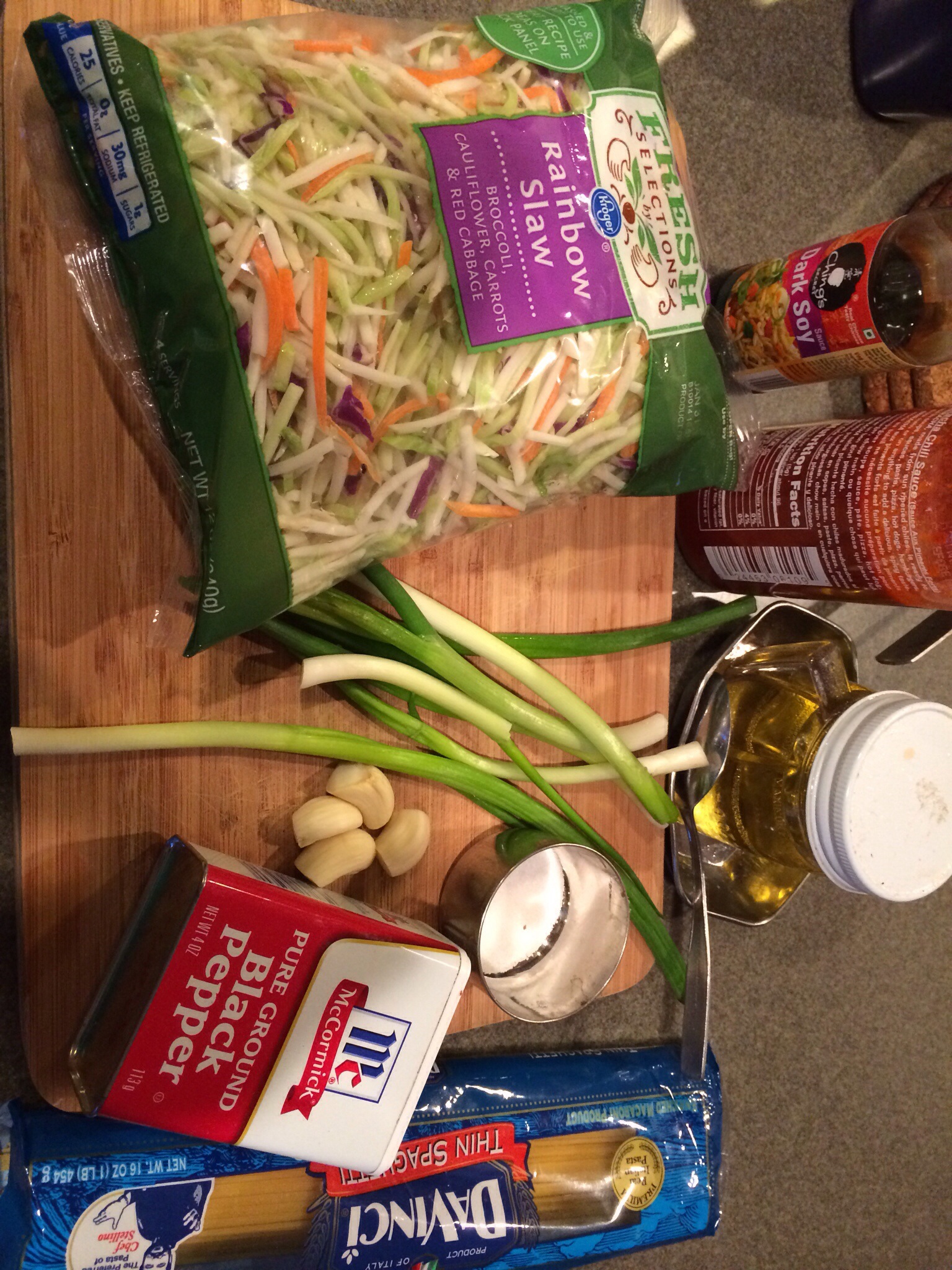 Noodles : 1 packet
Mixed vegetables : 1 small packet or 3 cups of your choice. I use rainbow slaw or broccoli slaw all the time. These are on sale half the time and full if good fiber. You may use onions, bell peppers, baby corns, the grated stalk of broccoli and cauliflower, shredded cabbage.
Garlic : 4 pods, chopped or minced
Oil : 1 tbsp
Scallions or green onions : 3-4 chopped, optional
Broccoli florets : 3 cups
Soy sauce : 1-2 tbsp
Sriracha or chili paste : to taste
Salt n black pepper to taste.
Dipping Sauce : This is a no cook sauce. Just mix all the ingredients as mentioned below and it will make an excellent dipping sauce for your blanched broccoli or grilled tofu or anything of your choice. This takes less than 2 minutes to put together.
Ketchup : 1 tbsp
Soy sauce : 1 tsp
Chilli paste : 1/2 tsp
Orange juice : 1 tsp
White sesame seeds : 1/4 tsp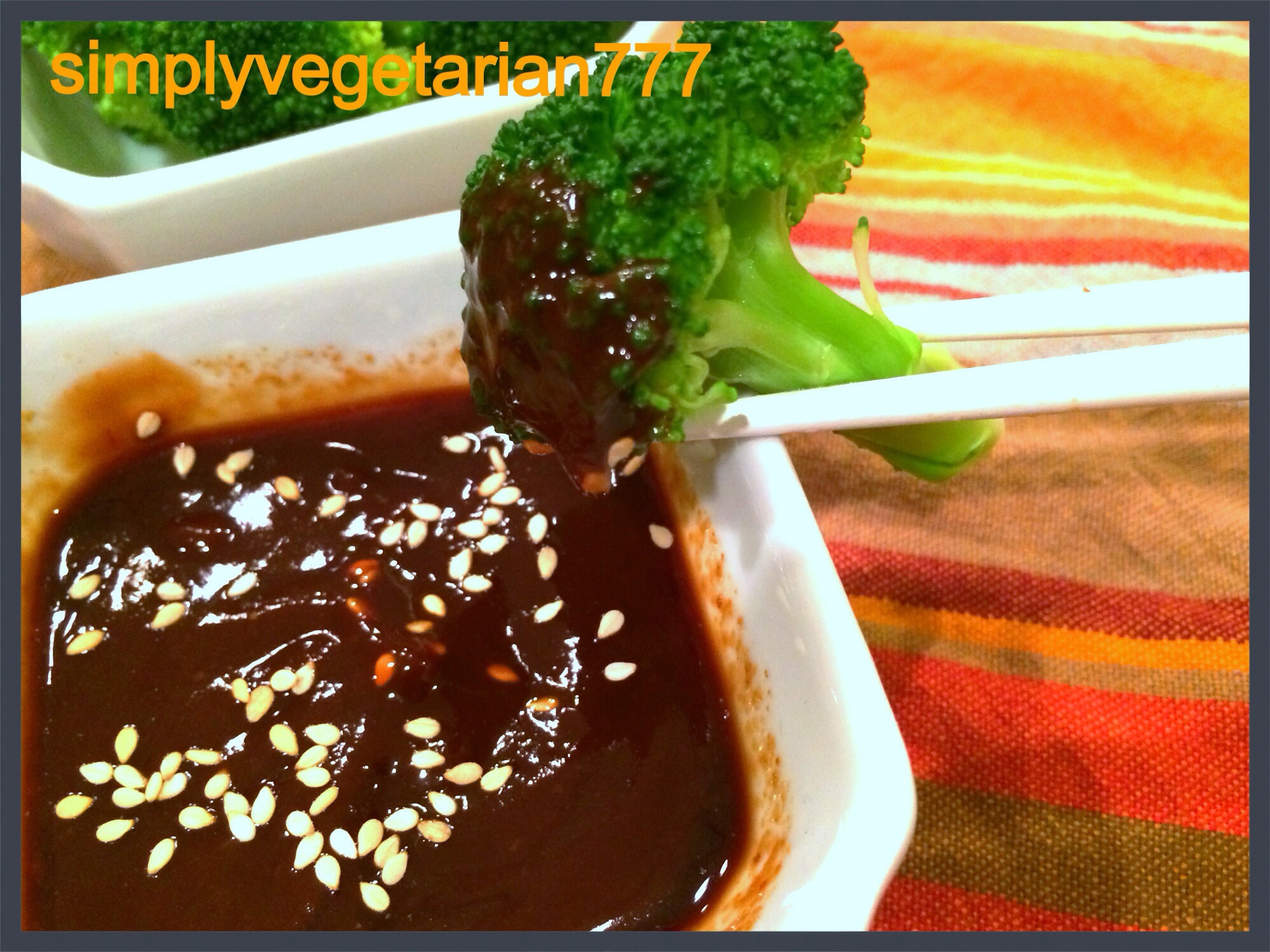 Method :
Put the water on the stove to boil the noodles. It takes good 10-12 minutes for water root reach the boiling point. So start with it first.
Second step should be prepping the broccoli. I put the broccoli in a microwave safe container. Added 2 tbsp of water. Closed the container slightly and microwaved for 2&1/2 to 3 minutes. I like my broccoli with a bite and crunch.
Meanwhile, heat the oil in pan. Add garlic and scallions or onions if using them to the hot oil. Sauté for a minute till garlic turns slightly red.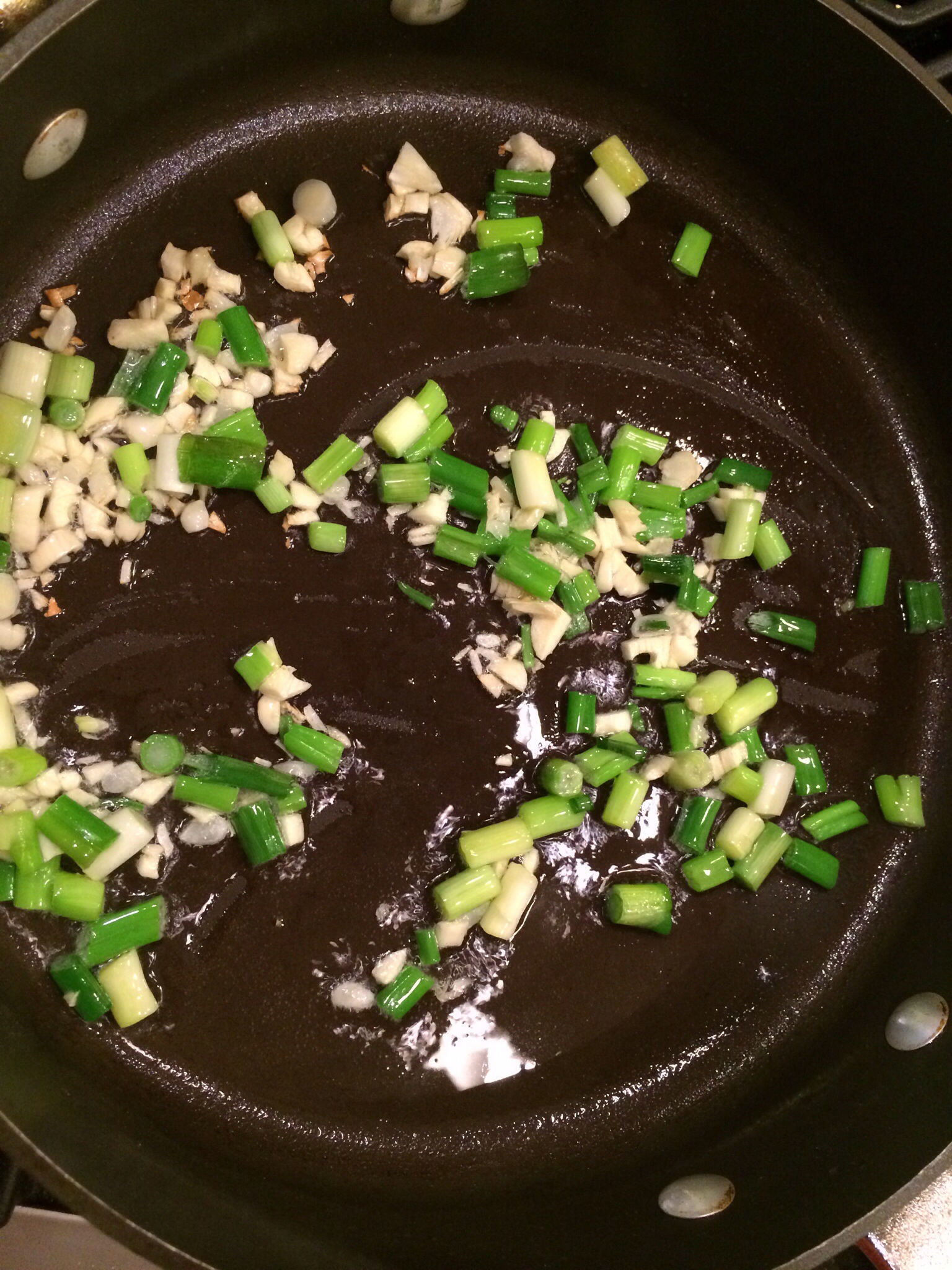 Add the vegetables to the pan now. Sauté for a few seconds. Close the lid and let cook for 3-4 minutes until little tender but not soggy. Remember, we didn't blanch them earlier.
Keep an eye on the water and add the noodles when water starts boiling.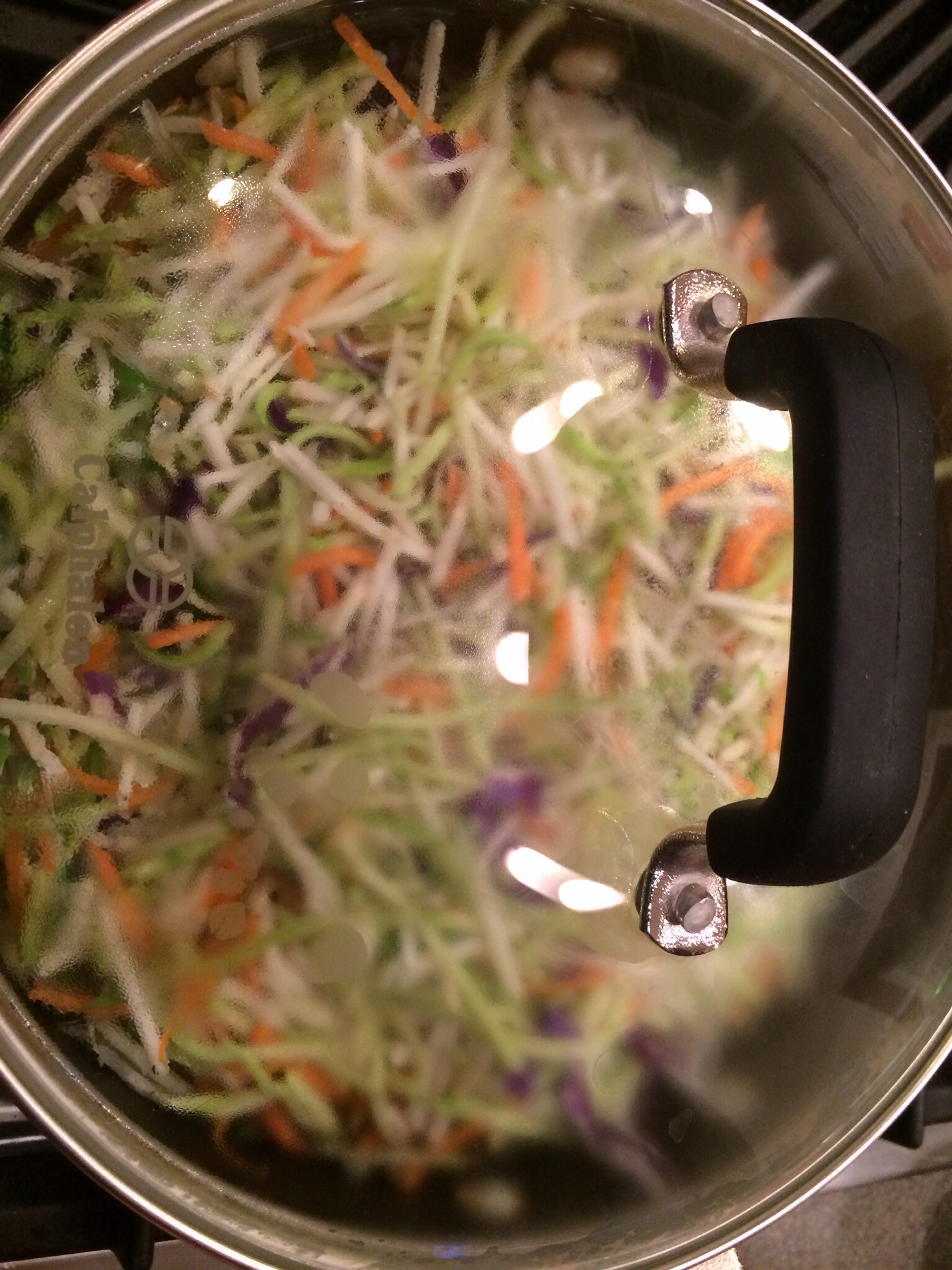 When the vegetables are little tender, add soy sauce, chili paste, salt and pepper to taste and toss well. Switch off the stove. Your vegetables are ready. When the noodles are done. Strain them. Add the noodles to sautéed vegetables. Toss them well. They are ready to be eaten. The meal is ready. Pour some noodles in a bowl. Add some broccoli with dipping sauce and have a hearty meal right at home, cooked by you :).