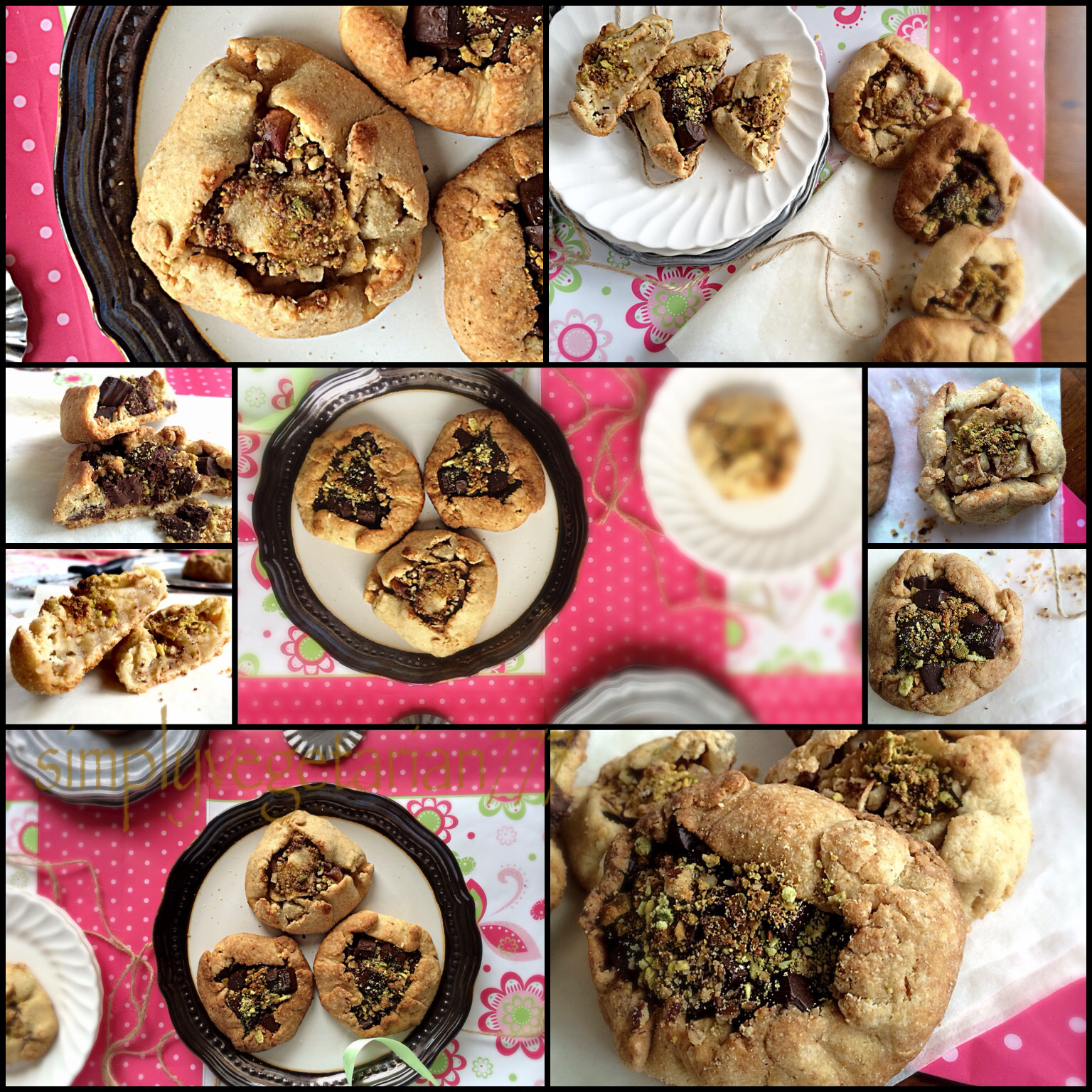 Time just flew by and I found myself stumbled at the door of my 2nd blog anniversary! Didn't realize that it was that time of the year, that's why stumbled ;).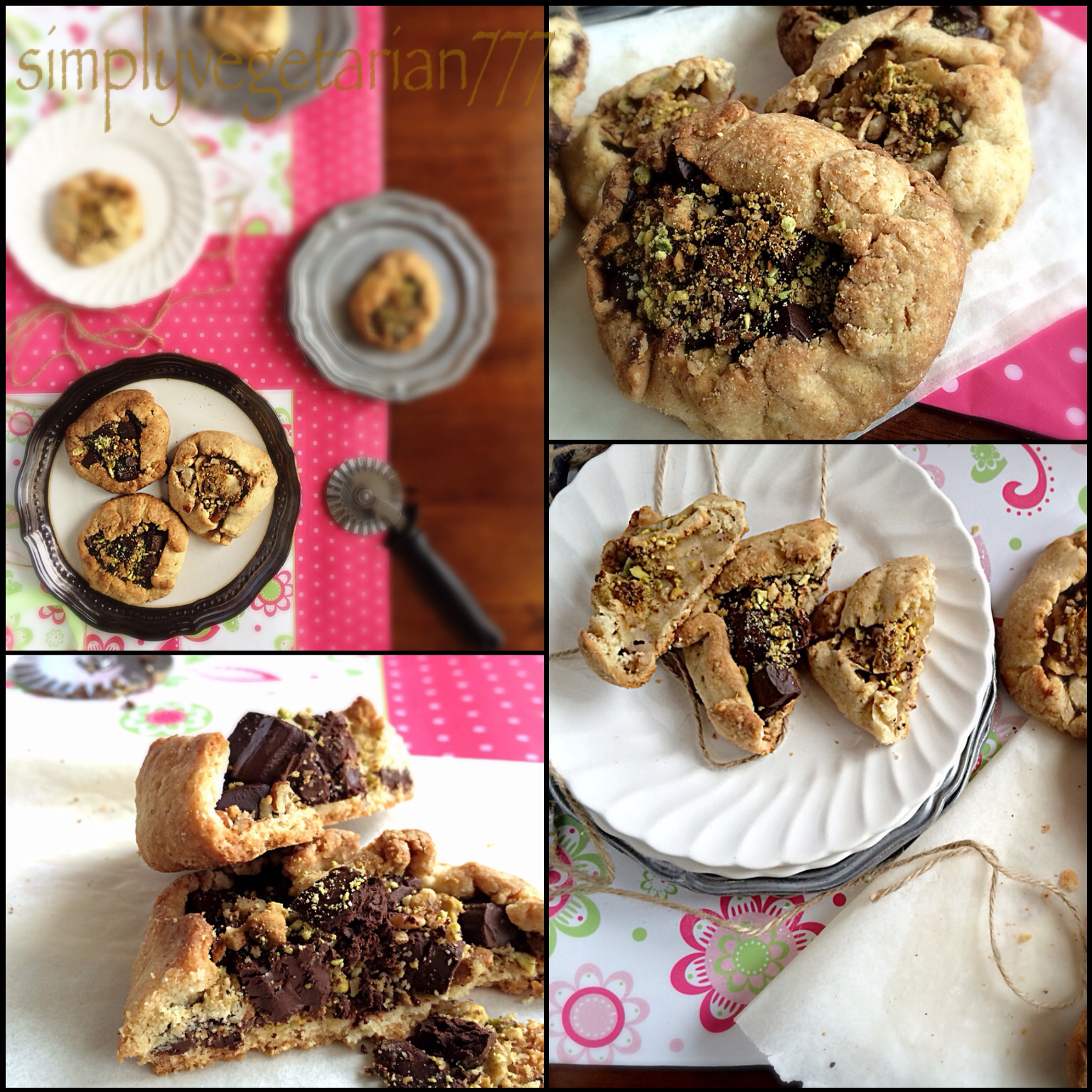 I panicked since I remembered it just last night. I panicked because I had nothing in my mind. I panicked because it just happened and I was not prepared. I thought of letting it go. But it's my baby's 2nd birthday, so couldn't just let it go!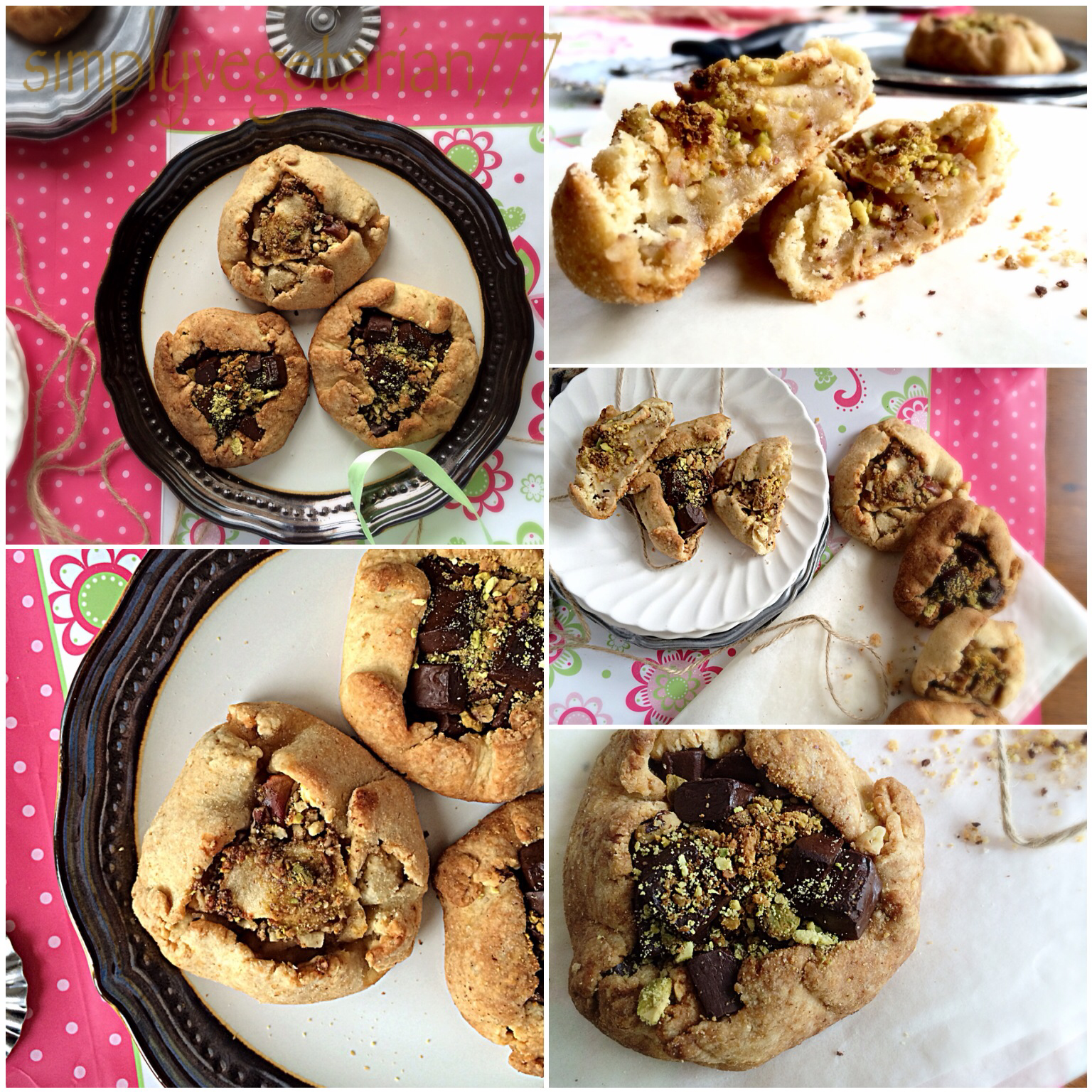 Thank Goodness that I had the galette dough that I had prepared this weekend and then forgot about it after putting it away in the refrigerator.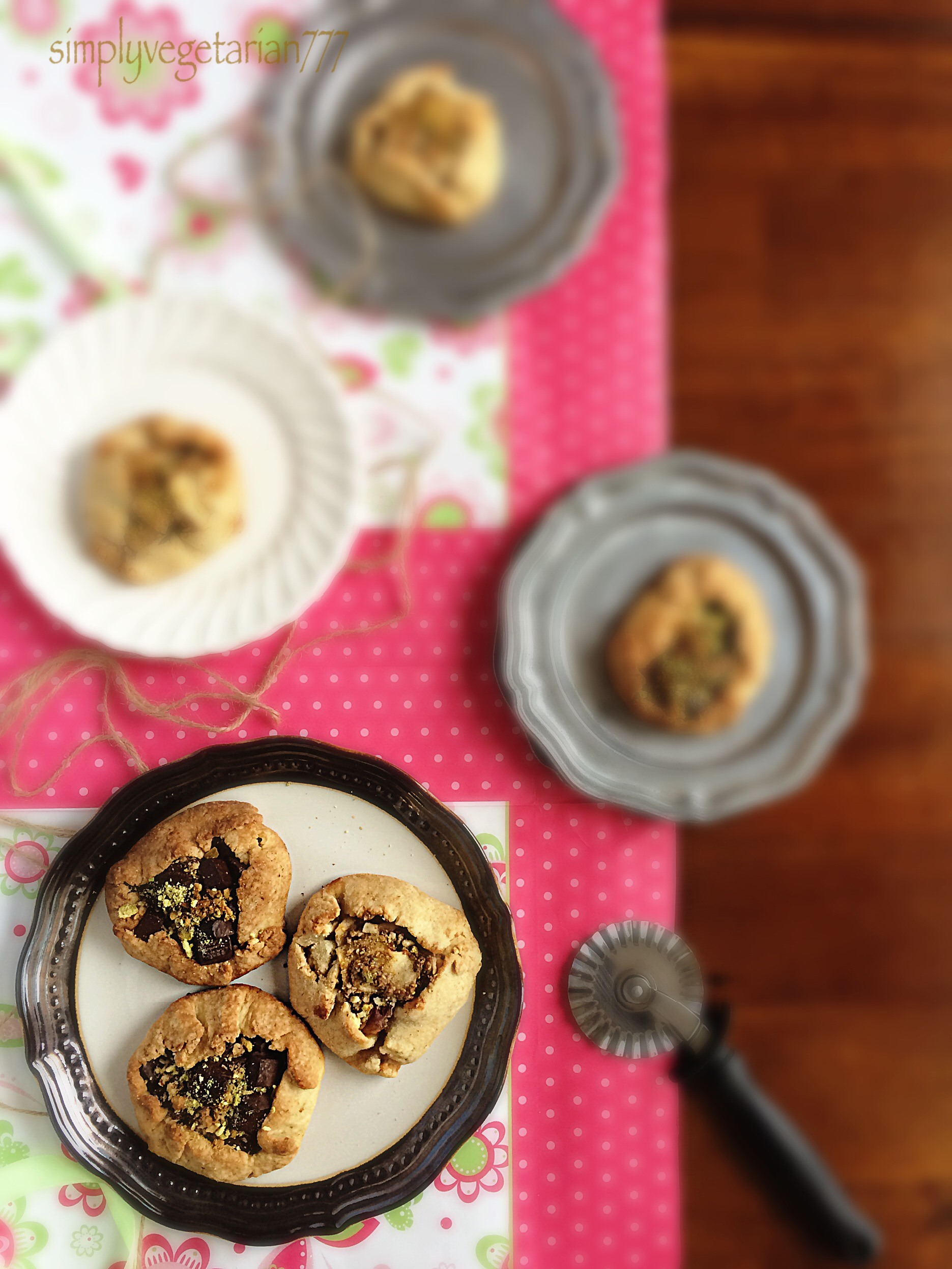 Aanya loves apple pies and had been begging me since sometime to make some at home. I make the same kind of dough when I have to make either a pie or a tart or a galette.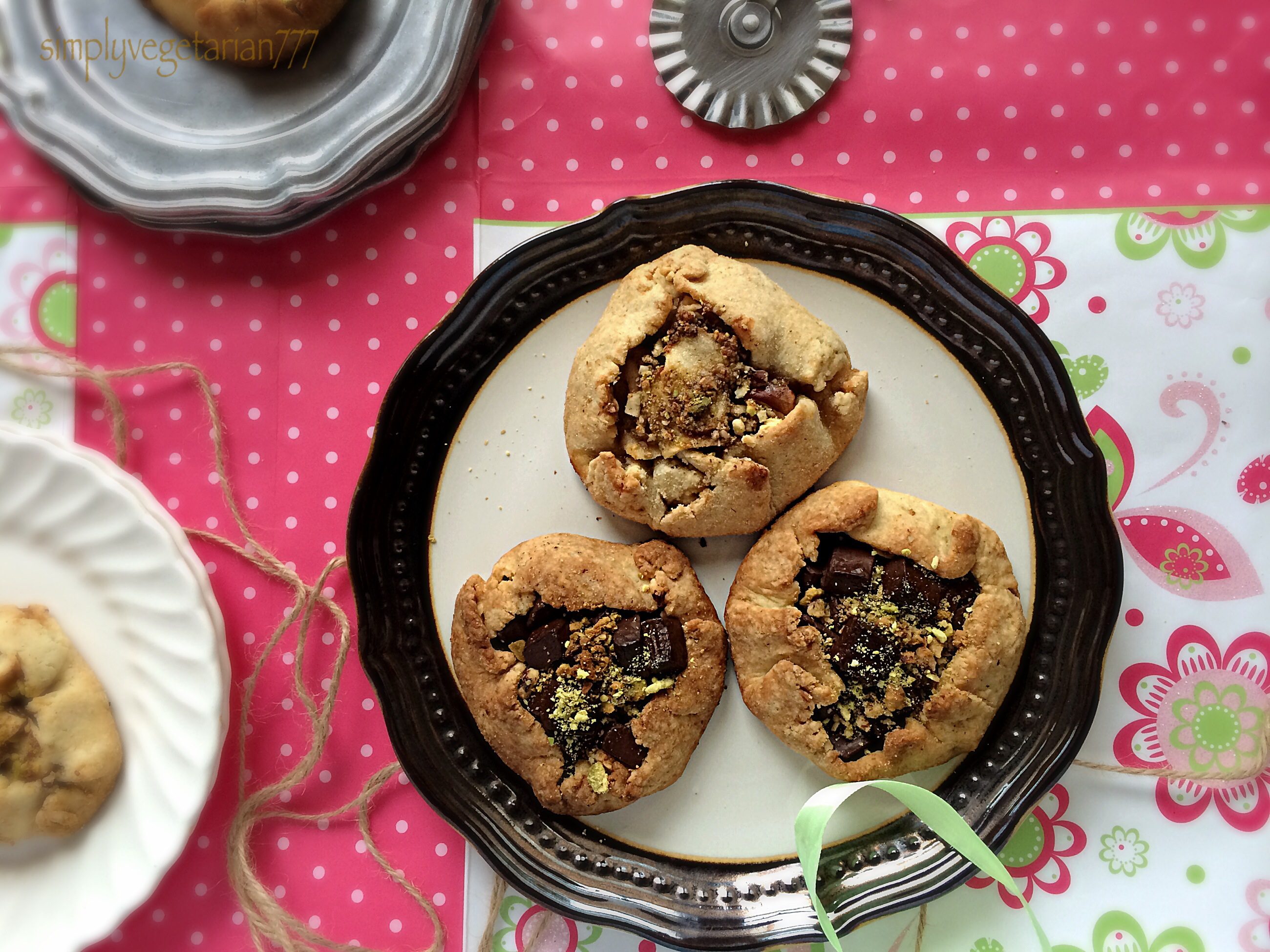 For those of you who are not aware of galettes, these are rustic tarts folded in an old fashioned way with hands, irrespective of their shape. I like the ease, charm and antique feel they bring to the table. Shruti of Cooking Diary by Shruti had blogged these mini apple galettes recently. Those inspired me to create the single serve portions, hence the mini versions instead of my Apple Galette that I blogged for Jhuls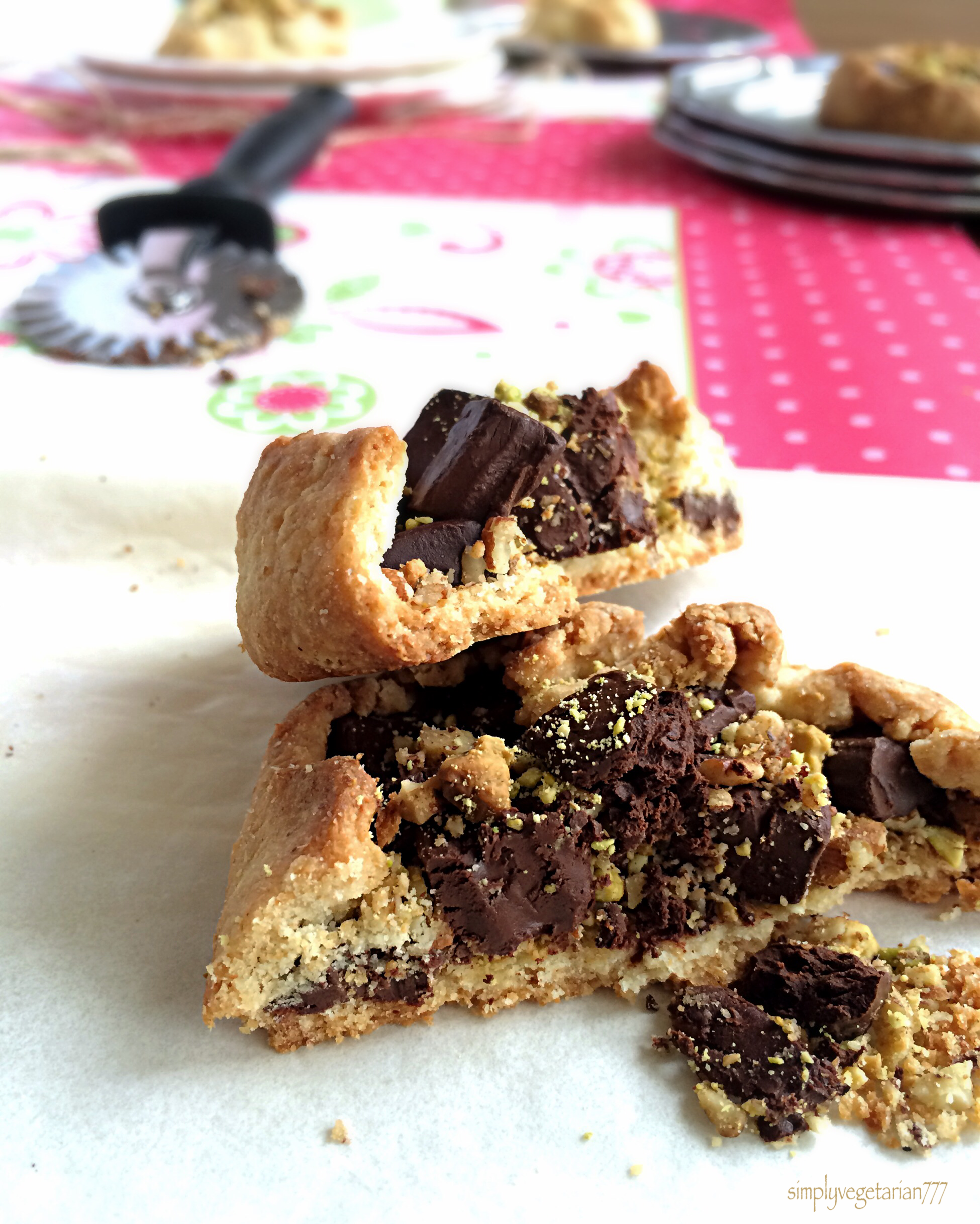 No celebration is complete without Chocolates, so some were turned into Apple honey nuts mini galettes/tarts and some were transformed into dark chocolate and nuts mini galettes/tarts. Swooning over the aroma and textures and flavors of these exotic and highly exciting mini beauties!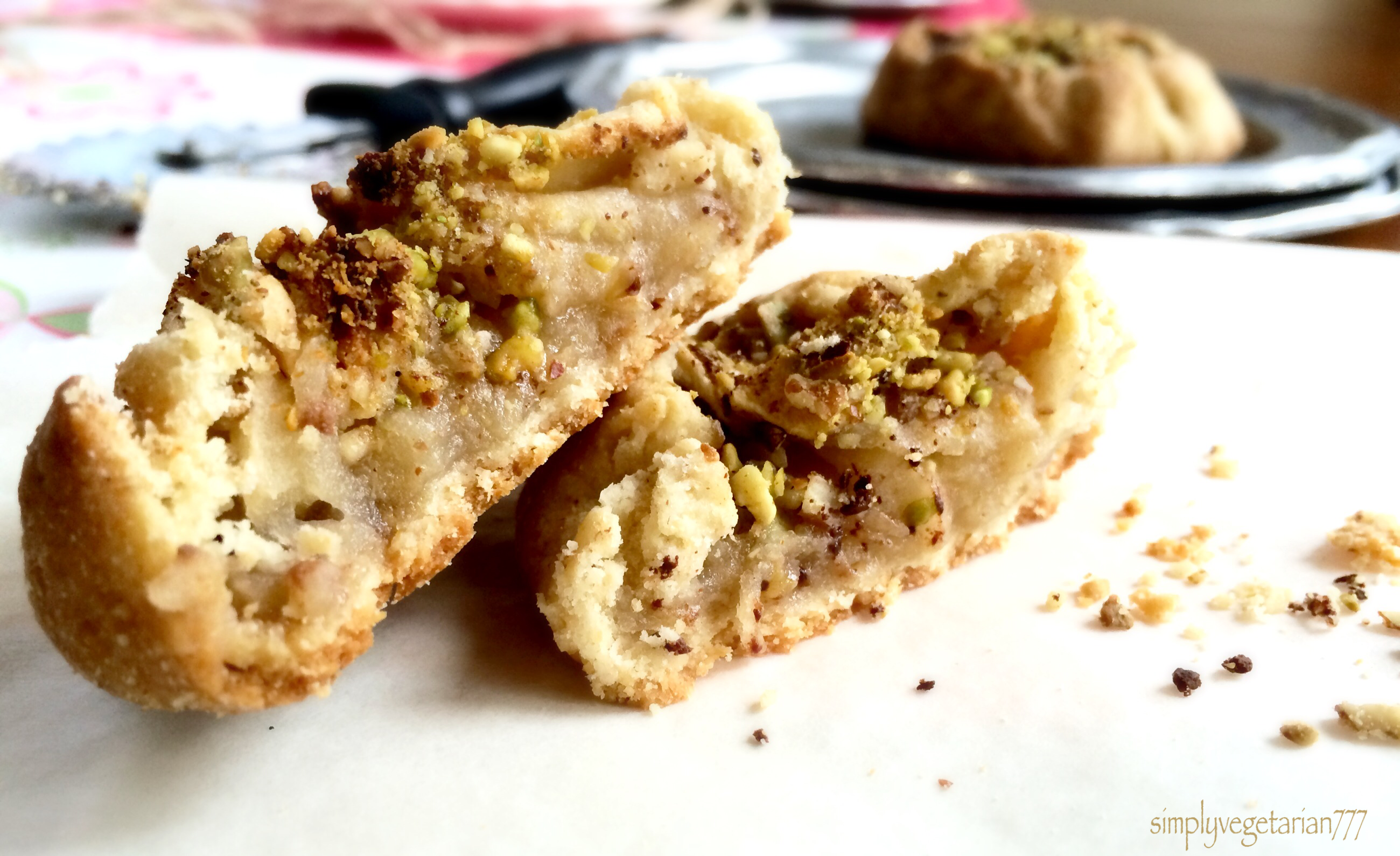 So a very happy 2nd Blog Anniveraary to simplvegetarian777 and let's jump on to the recipe wagon!
Apple & Nuts + Chocolate & Nuts Mini Hand Pies
A big bowl, a cup, plastic wrap, oven, baking tray, parchment/butter paper, rolling pin, Rollin board or clean surface.
Ingredients
For Pie dough
Whole wheat flour – 1/2 cup + more for rolling.
All purpose flour/maida – 1/2 cup
Cold butter – 4 tbsp, cut into small cubes and chilled.
Water – 2&1/2 tbsp, chilled.
Sugar – 2 tbsp
Vinegar – 1 tsp
Salt – a small pinch
For Apple Nuts Pies
Apple – 1/2 cup, peeled, thinly sliced and then cut into small pieces.
Honey – 3 tsp or to taste
Pistachios and walnuts – 1 tsp each, crushed
Cinnamon powder – 3 pinches
For Chocolate Pies
Chocolate chips – 3tbsp
Walnuts and pistachios – 2 tsp each, crushed
Method to make Pie Dough
1. Take the bowl. Add flours, sugar, salt to it. Add small chilled butter cubes and work quickly with either fingers or pastry butter or a chilled fork. Rub the butter into the flour mixture, without melting the buyer with the heat of friction. That means, just incorporate enough.
2. Add vinegar and add 2 tbsp chilled water to it. Bring it together in a dough. No kneading at all. Just collect the mixture in a log form. Wrap into a plastic wrap tightly. Refrigerate for 1hr atleast. This dough canbe easily stored in the fridge for a week, for later use.
Rolling and Baking the Pies
*Preheat the oven at 400*F / 200*C. Line the baking tray with butter paper.
1. Take out the chilled log of the pie dough.
2. Cut into 6 equal portions with a sharp knife.
3. Now work quickly. Roll one piece of dough into dry flour and roll out into 3&1/2 to 4 inches wide disc. Edges will be tattered. It's okay. Refer to pictogram given below.
4. For Apple pies – Pile up apples in the center. Drop a tea spoon of honey and sprinkle with both kind of nuts. Bring the edges of the disc to the center, wrapping all around. It will be a rough cup or pocket. Press the edges down. Place on the lined baking tray.Refer to the pictogram below.
5. For Chocolate Pies – Pile up 1 tbsp of chocolate chips in the middle. Add 1 tsp each of nuts on top. Bring the edges of the disc to the center, wrapping all around. It will be a rough cup or pocket. Press the edges down. Place on the lined baking tray. Refer to the pictogram below.
6. Baking Apple Pies – These need to be baked for 23-25 minutes, till edges are golden brown.
7. Baking Chocolate Pies – These need to be baked for 18-20 minutes, till edges are golden brown.
Notes
1. The difference between the baking time for both is because of the moisture content in both the fillings. The apples have more moisture and so these pies take lo her to pick up the color. Chocolate on the other hand is dried ingredient so it bakes faster with the crust.
2. You may use berries, pear, peaches as filling too.
3. You may omit using nuts or use nuts of your choice.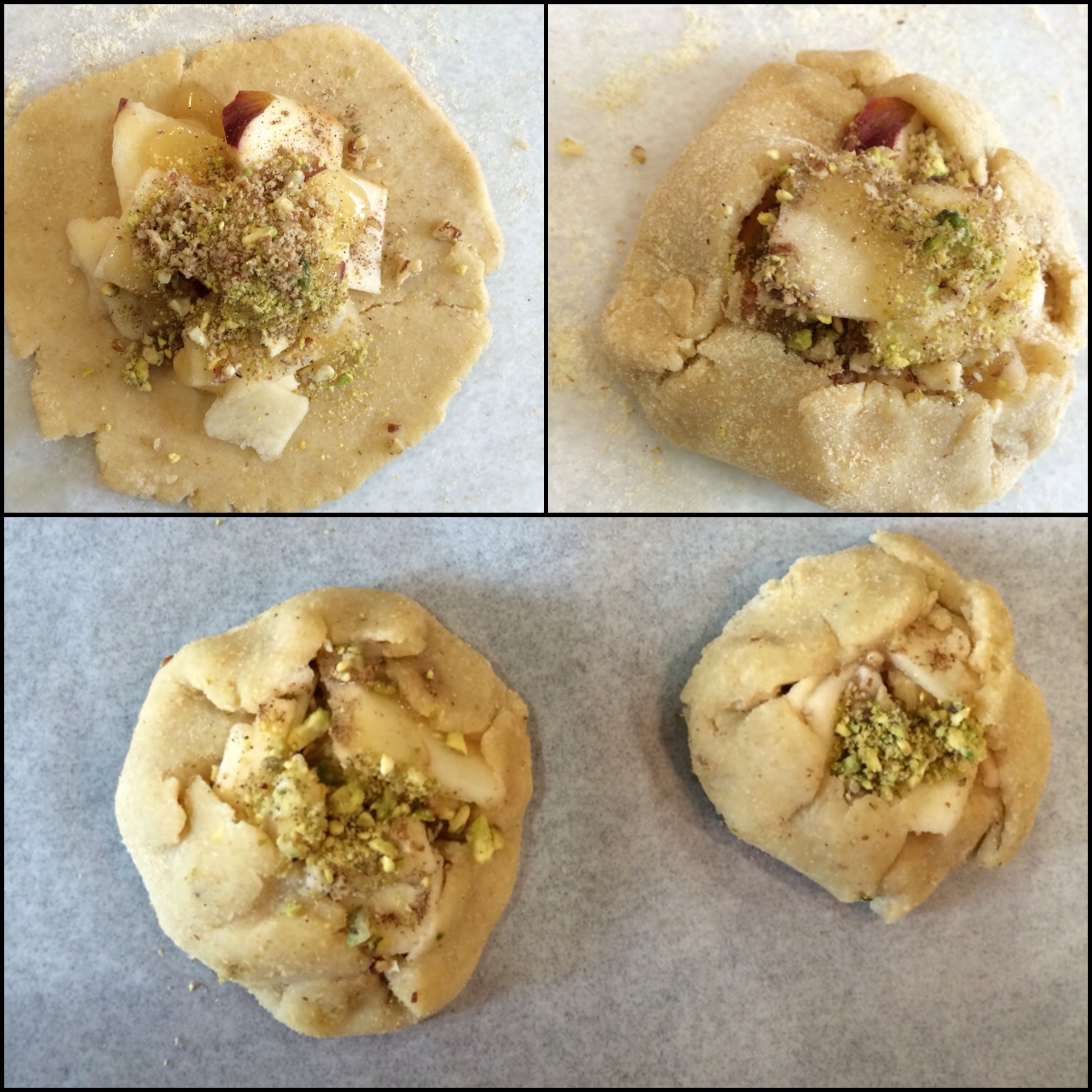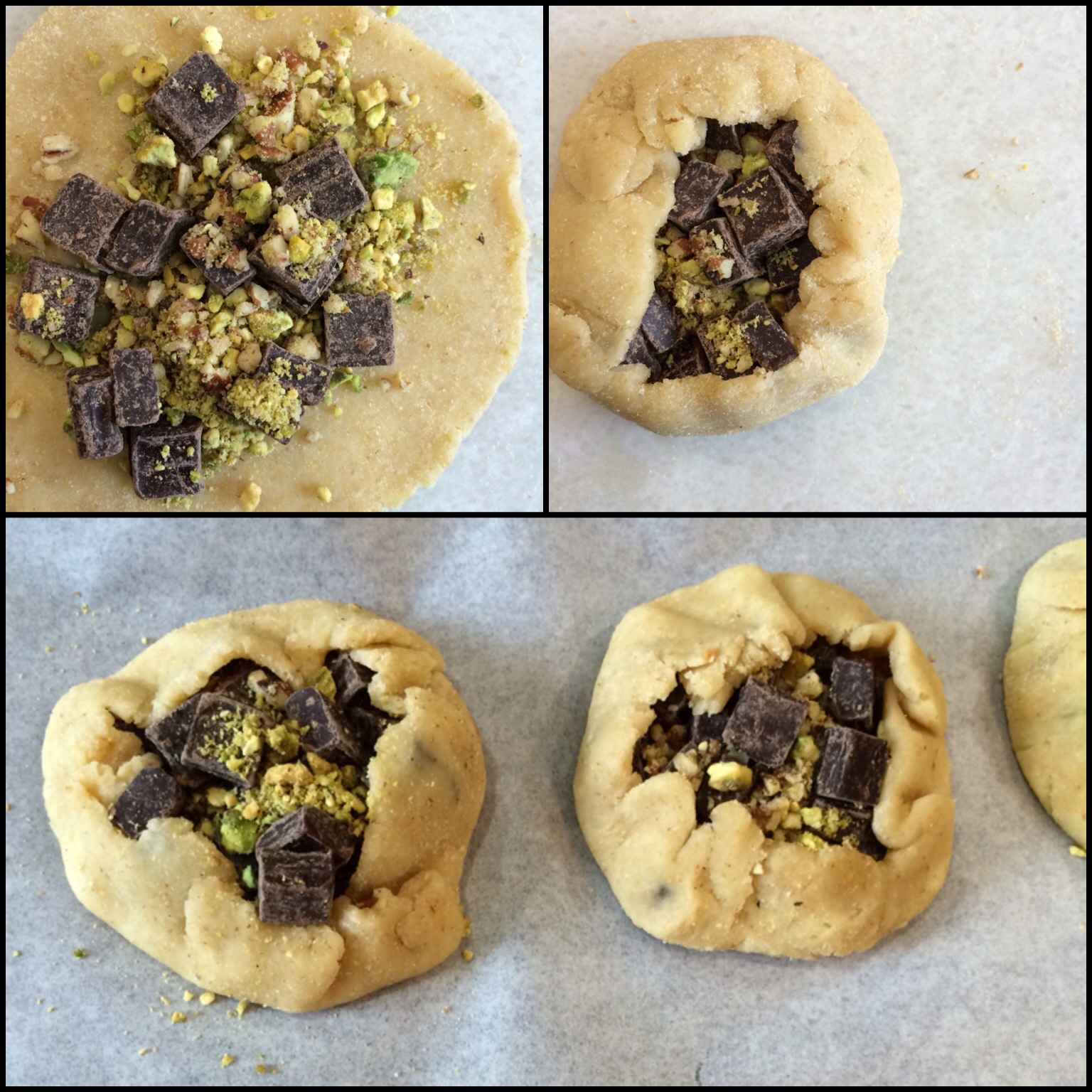 Enjoy this weekend with these mini bites which are rich and indulging and oh so sinfully delicious!
Sonal