Apple Walnut Coffee Cake, Whole Wheat, Butter free and Eggless
As an Amazon Associate and member of other affiliate programs, I earn from qualifying purchases.

Winters, Holidays, Vacations, Blogposts, Magazines! Everything is filled with cakes, muffins, Cupcakes, Pies, Desserts and Chocolates. In that scenario, if you don't crave for something sweet and dessert-ish, then you really are not the normal lot and I succumbed to the similar cravings.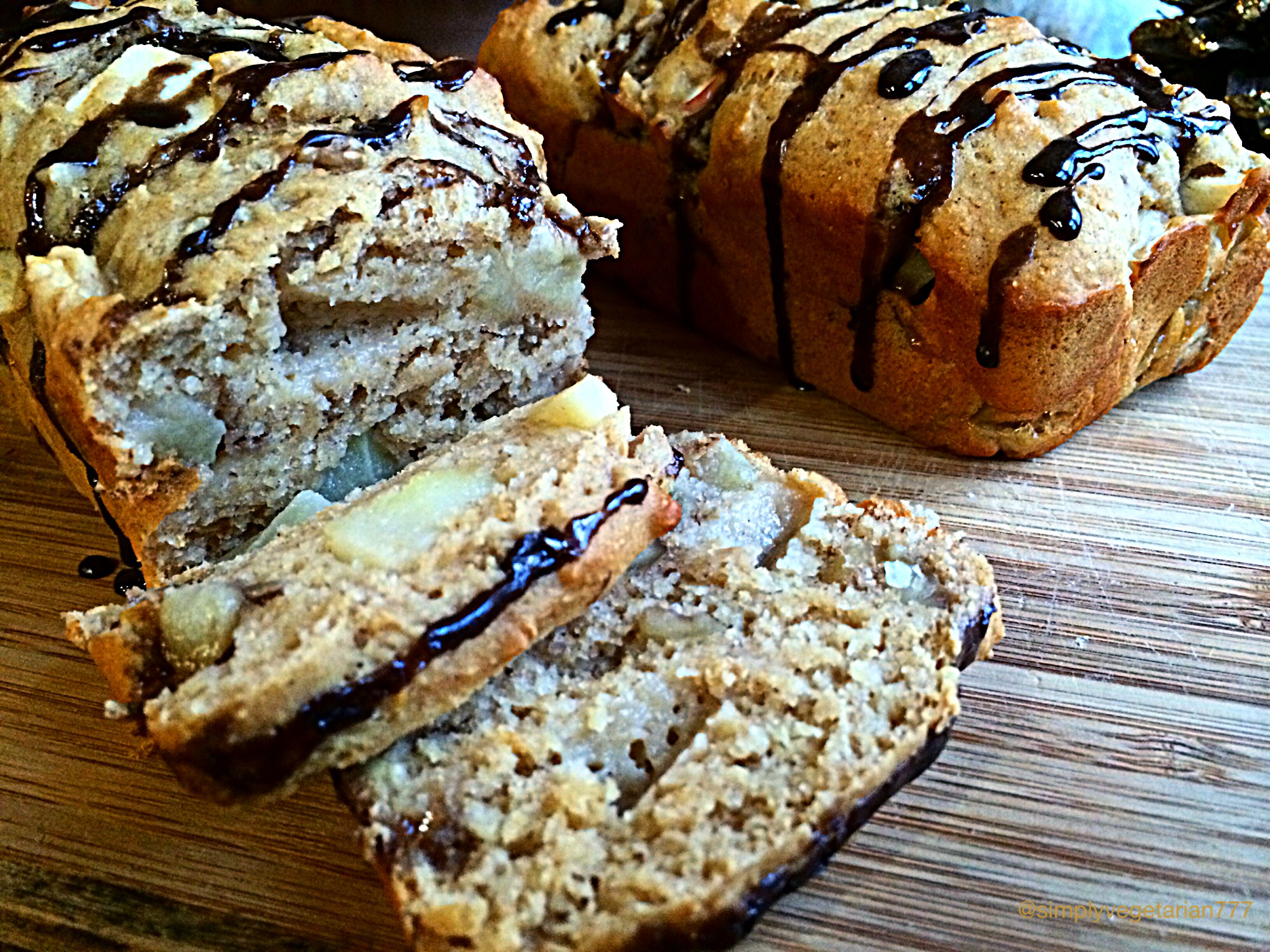 Remember the time, when I posted the crinkle chocolate cookies, where I mentioned about waking up to Apple coffee cake cravings? We made the cookies and the next day I ended up making these gorgeous, health(ier) and deliciously easy Cake loaves! They are one bowl mix, bake quick, low(er) on sugar and wholewheat eggless! I used mini loaves since these bake quicker in it. Larger the pan, more the baking time and I had no patience for that.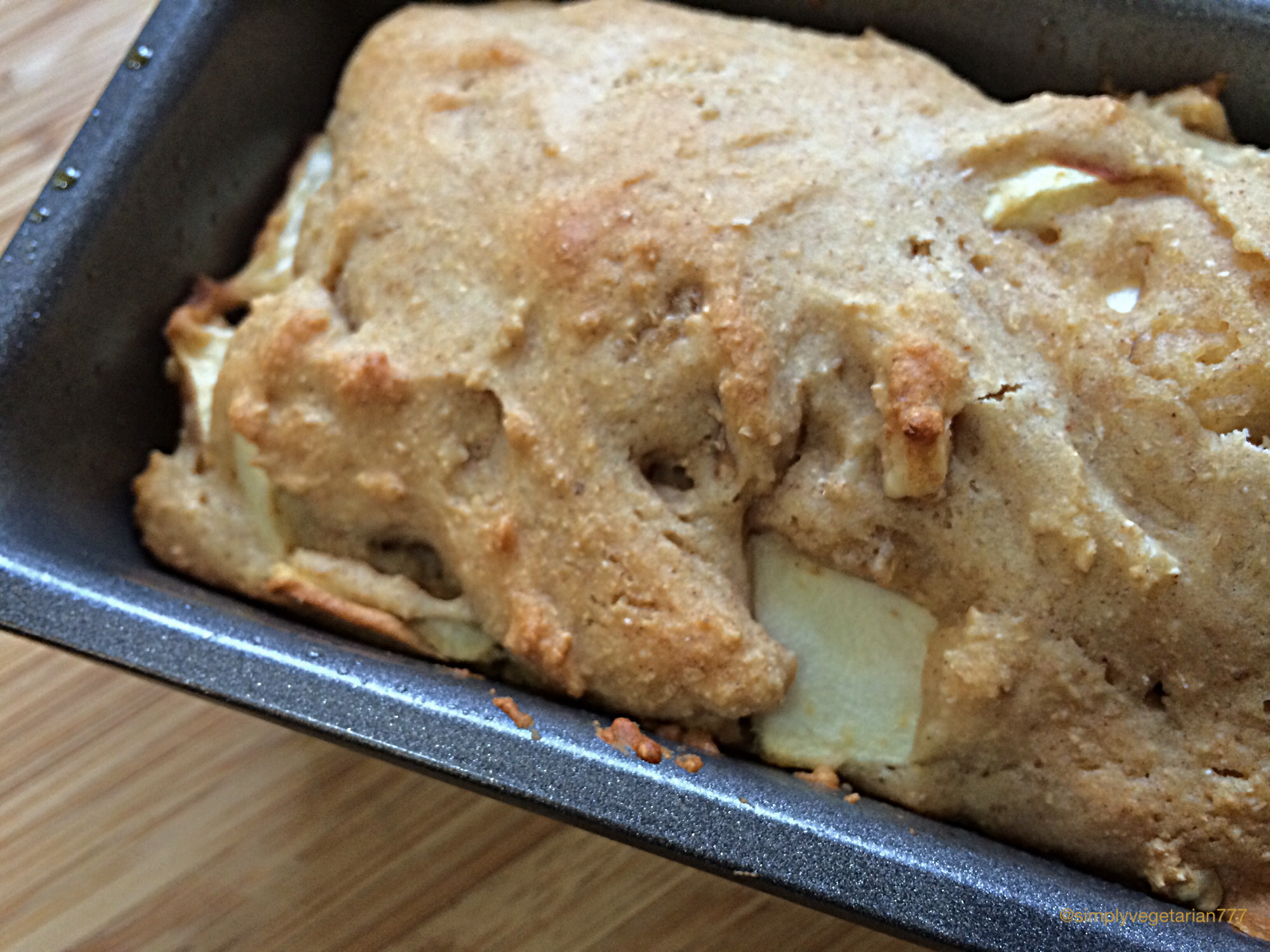 Perfect delight to enjoy with your coffee or tea. That's why these are coffee cakes not because I added coffee to these. Enjoy something less guilty dessert with yumminess written all over it. The coffee cake is soft and moist and filled with simple flavors.
2 thumbs up from Amit, Aanya and Myraa ! Now that makes me a happy person, since this recipe was not copied from anywhere and baked on whatever baking experience I have gained so far.
Yields : 2 mini loaves or 1 medium
Kitchen Equipments Required : Big bowl, whisk, 2 mini cake loaf tins or 1 medium, oven, chopping board, knife.
Ingredients :
Whole Wheat Flour : 1 cup
Apple : 1&1/4 cup, washed, peeled and chopped in small thin pieces.
Walnuts : 1/2 cup, chopped roughly with knife.
Brown sugar : 1/3 cup, light or dark
Baking powder : 3/4 tsp
Baking soda : 1/4 tsp
Salt : a pinch
Cinnamon : 1/2 tsp
Yogurt : 1/2 cup
Milk, skimmed : 1/2 cup
Quick Chocolate Glaze (optional) : Mix all the ingredients mentioned below into a thick paste with a fork and it is ready.
Powdered Sugar : 1 tbsp
Coco powder : 1/4 tsp
Milk : 1/2 tsp
Method :
Preheat the oven to 350F or 180C. Grease the cake tins lightly with oil or butter.

Take a big bowl. Add flour, brown sugar, salt, cinnamon, baking powder and soda to it. Mix it with a fork. Note : Brown sugar has more moisture and when you add it, it is sometimes in clumps. Break those clumps with hands and make it smooth. If you leave these in clumps form, the cake will get that clump formation when you bite and won't taste good.

Add yogurt and milk. Use whisk and incorporate all the ingredients well together.

Now add chopped apples and walnuts. Fold in well with fork or spatula.

Pour the mixture in 2 mini loaves, filling 3/4 of the tins.

Bake for 25-30 minutes. Check with the wooden toothpick in the center. If it doesn't come out clean, bake for 2-3 minutes more.

Take these out. Rest in pans for 5-7 minutes and let cool on wire rack. Drizzle with the quick chocolate glaze if desired. Best eaten warm. You may store in air tight container. These make a good hostess gift or holiday gift.
Notes :
You may use all purpose flour or a combination of oats flour and or spelt. Make your own flour mix. Just make sure to keep the quantity 1 cup.

In case you don't want to use dairy, use 2 eggs in place of yogurt and soy or almond milk in place of regular milk.

You may use more spices in the cake including a mix of chai spice mix or cloves and cinnamon or all spice. Suit to your taste.

You may use regular sugar or stevia or jaggery if you want.

You may make a bigger loaf for whih you might have to bake for 45-50 minutes. You may make muffins for which you may have to bake for 18-22 minutes for medium size.

You may make these nuts free or may add other variety like almonds, raisins, pine nuts, pistachios, pecans, etc.

You may use pears instead of apples in the recipe too.
Enjoy the desserts this holiday season, keeping them healthier and still delicious.
Sonal