Arbi Masala
As an Amazon Associate and member of other affiliate programs, I earn from qualifying purchases.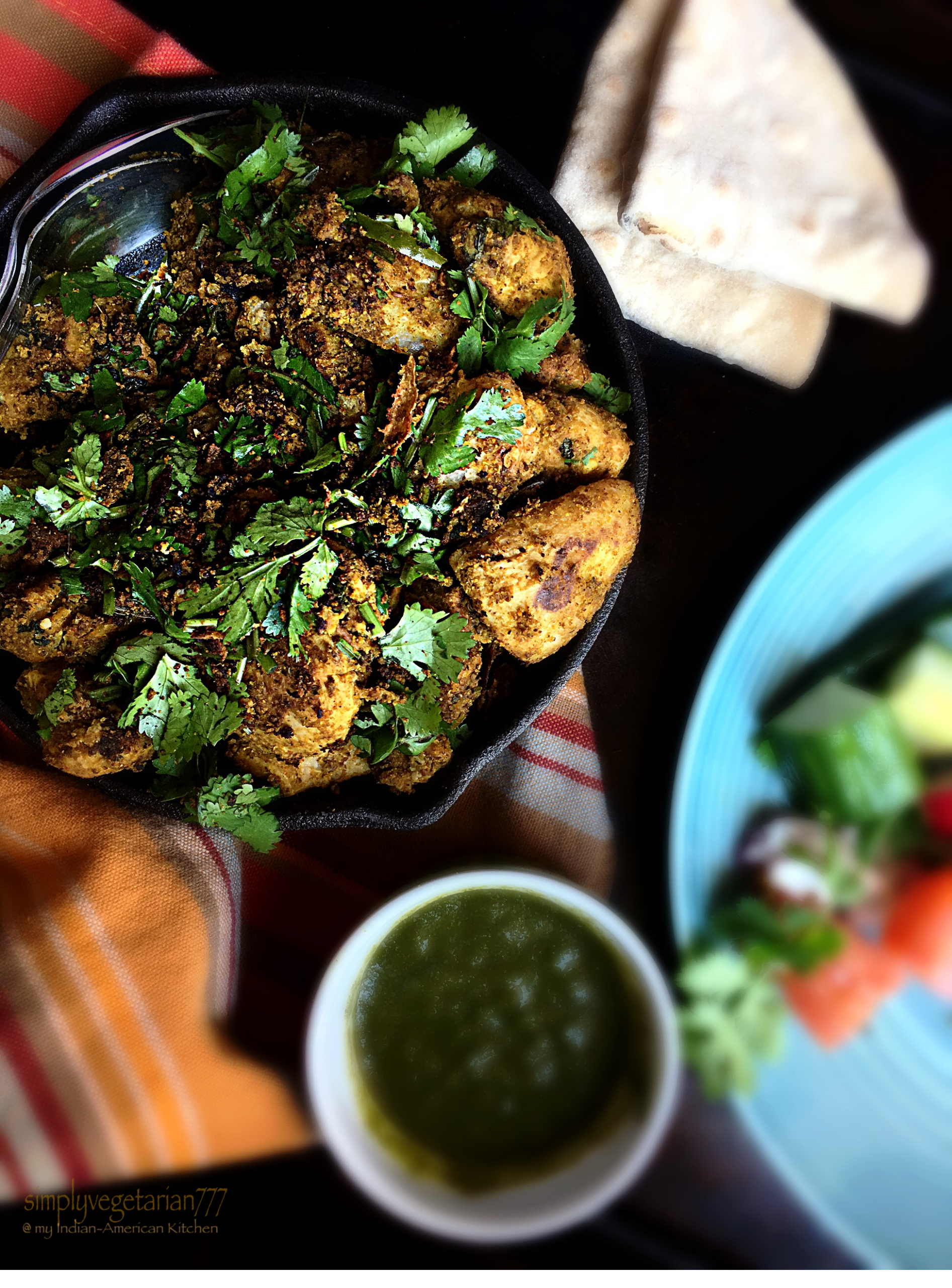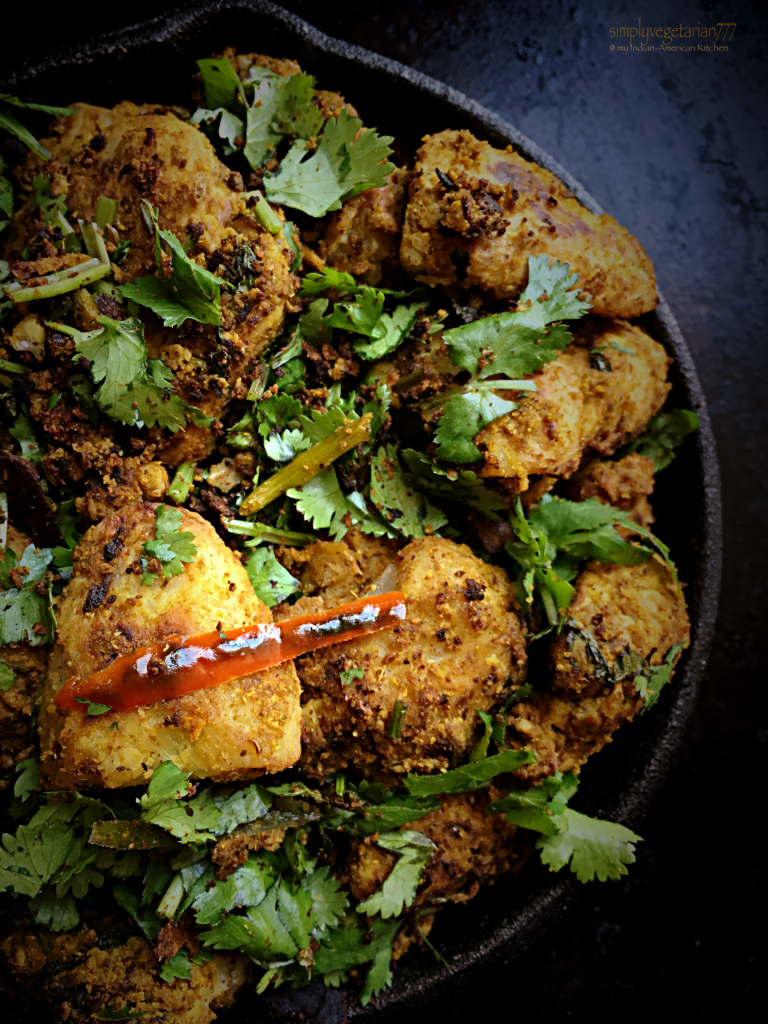 Arbi Masala or Masala Arbi is a very popular North Indian, Punjabi dish. It's finger licking good. Spicy. Raunchy. Full of Bite & Texture. Starchy turned comforting. If you are wondering what is arbi?…..then you must know that Arbi is called Taro in English and Ghuiya in some North Indian regions. Taro belongs to the tuberous family of the starchy vegetables.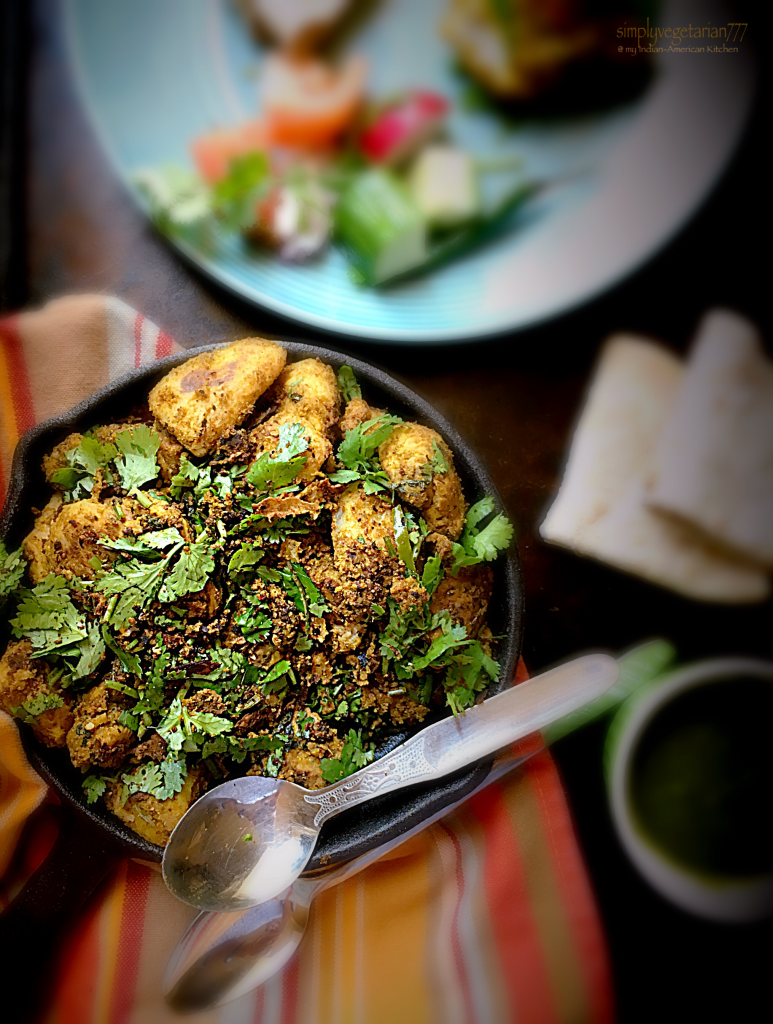 I have to tell you that this is another of my mother's recipe. To tell you the truth, I am running out of the ideas these days. In those blank moments, I pick up the phone to call my mom and then do the required brain storming to get the creative juices flowing. Our discussions can last for more than an hour when it comes down to creative ideas. Though this is more of a heirloom recipe, but then most of the time, we are discussing the ideas and food in large. My mom is my back up thinking pool. With every older and wiser year of my life, my mom deepens her root in me.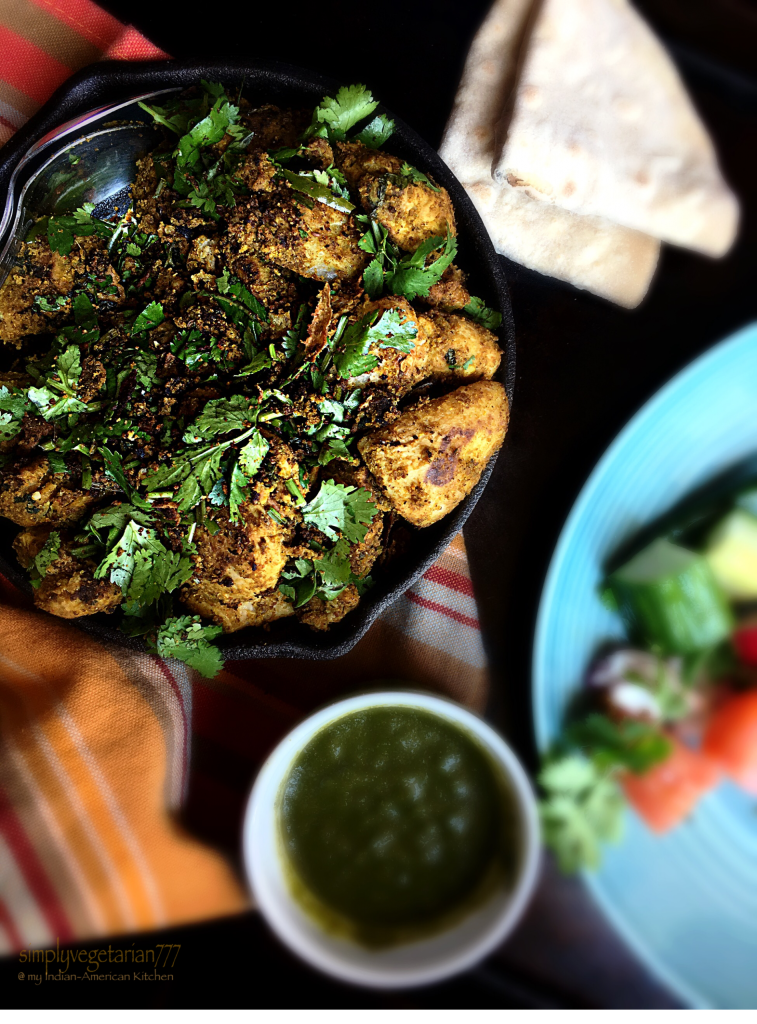 The good news is that it is not only vegetarian, it is also vegan. Yes it is completely meatless and dairy free. It is traditionally boiled lightly, pressed flat, deep fried then tossed in oil with a slurry of exotic spices like amchur, saunf (fennel powder), coriander powder and few more. Though, it is purely vegan, it is extremely meaty. Goes so well with pooris, paranthas and even rotis. I have used mustard oil for making this sabzi or dry side. The mustard oil lends such beautiful aroma and flavor to any dish. The aroma of mustard oil is slightly pungent with a hint of spice and tang. It tastes very close to the wasabi. Perfect Desi Khana for sure.
Arbi Masala
Servings: 4-6
Difficulty: medium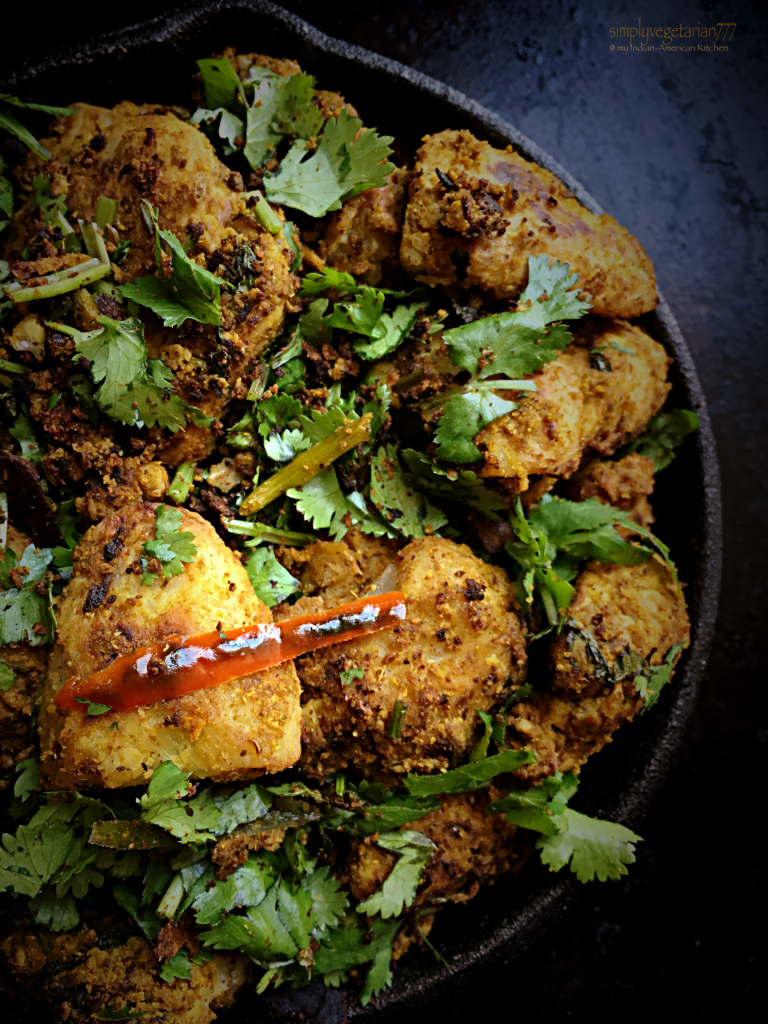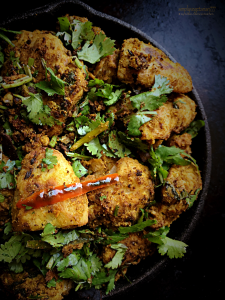 Kitchen Equipments Required
A heavy bottom pan (non stick preferred), a saptula, a plate lined with paper towels, chopping board, knife, a pressure cooker or sauce pan with lid to boil the arbi, a small bowl, a spoon.
Ingredients
Arbi / Taro – 350 gms, use smaller pieces
Ginger –  1 big piece, thinly sliced
Green Chillies – 2 small, thinly sliced
Coriander / Cilantro leaves – handful, chopped roughly
Water – 4 tbsp
Oil & Spices
Vegetable Oil – 1/2 tbsp
Mustard Oil – 1/2 tbsp
Ajwain / carom seeds – 1/2 tsp
Asaferida / Hing – a small pinch
Coriander powder – 1&1/2 tbsp
Turmeric / Haldi – 1/2 tsp
Fennel powder – 1/2 tbsp
Ginger powder / Sonth – 1/4 tsp
Red chili powder – 1/4 to 1/2 tsp, to taste
Amchur / Dry Mago powder – 1 tsp
Garam Masala –  1/2 tsp
Salt – 3/4 tsp or to taste
Method
Refer to this pictogram for better understanding!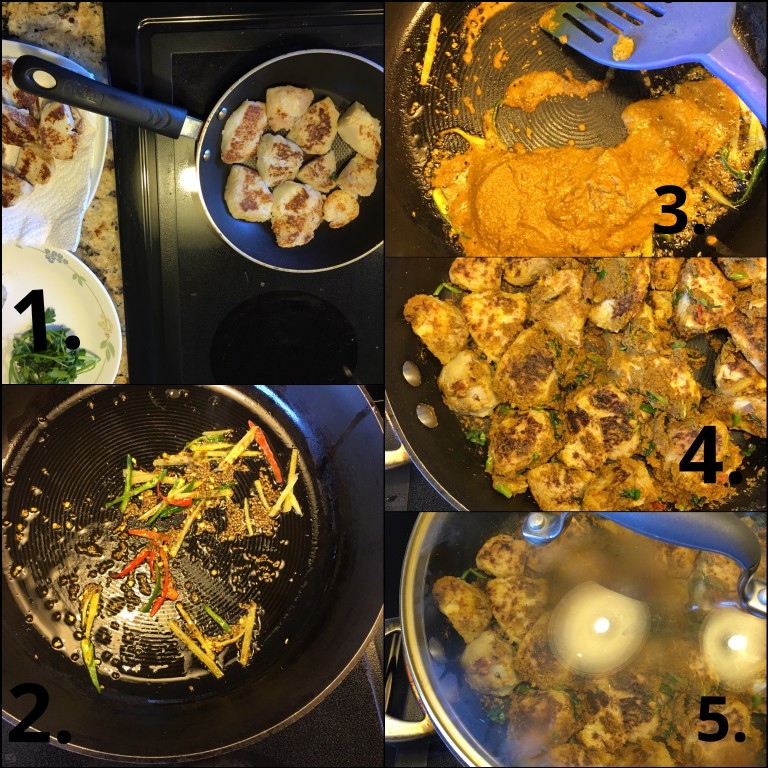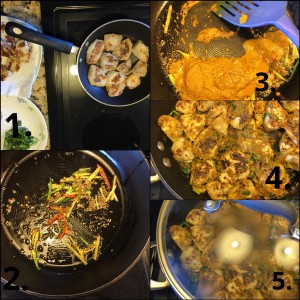 Prepping the Arbi – Pressure cook the arbi in enough water, for one whistle and then remove the weight and take it out immediately. Set aside to cool it down for about 10 minutes. If you are using the sauce pan to cook the arbi, then fill the pan or pot with enough water to submerge the arbi in water. Bring it to a boil and cook further on simmer, till you can poke the knife through it, while it is still firm to touch but cooked. We are looking for firm boiled Arbi and not mushy at all. Peel the Arbi skin off and discard.
Pan frying the Arbi – When cold enough to touch, press each piece of arbi between your 2 palms of the hands and flatten the pieces. Set aside. Heat 1/2 tbsp vegetable oil in the heavy bottom pan or non stick preferred. Place the flattened arbi pieces in hot oil and pan fry on medium heat from both the sides, till they crisp up golden from both the sides. Refer to the picture 1 in the pictogram. Once pan fried, set them aside on a plate. Be gentle in flipping these pieces, since they are tender.
Making the Arbi Masala –
 Take the small bowl and add all the spices as mentioned above under oil & spices (besides ajwain & hing) along with 4 tbs of water. Mix well with a spoon to make a smooth paste or spice slurry and set aside.
 Heat 1/2 tbsp of Mustard Oil in the same pan, you pan fried the arbi. Bring it to the smoking point, then reduce the heat and add ajwain or carom seeds along with hing to it. Once the seeds get crackling, add ginger and green chillies to the hot oil. Saute for few seconds and then add the spice mixture. Cook the spice mixture in hot oil for about minute on low heat. Now add the pan fried arbi pieces to the pan gently. Toss the pieces in the spice mix gently. The arbi is very delicate so we can't apply a lot of pressure or rough handling in this dish.
Once the arbi pieces are covered in the spices, cover the pan with the lid and let cook for another 5 minutes on low heat so that the arbi can soak up the spice flavors.
Remove the lid. Increase the heat to medium, let the arbi cook uncovered for another 5 minutes. Turn it few times for even crisping.
Add the handful chopped coriander leaves and toss well. Switch off the flame. Arbi Masala is ready.
Serving Suggestion – It goes very well with Roti, Parantha, Poori and Naan.
Notes
You may deep fry the arbi, as is done traditionally.
You have to be careful about boiling it firm. The mushy Arbi is a mess.
I enjoyed making Arbi Masala in my Indian American Kitchen. I am sure, you would love making it for your family and friends.
Sonal