Baby Corn & Broccoli Korma : Meatless Mondays
As an Amazon Associate and member of other affiliate programs, I earn from qualifying purchases.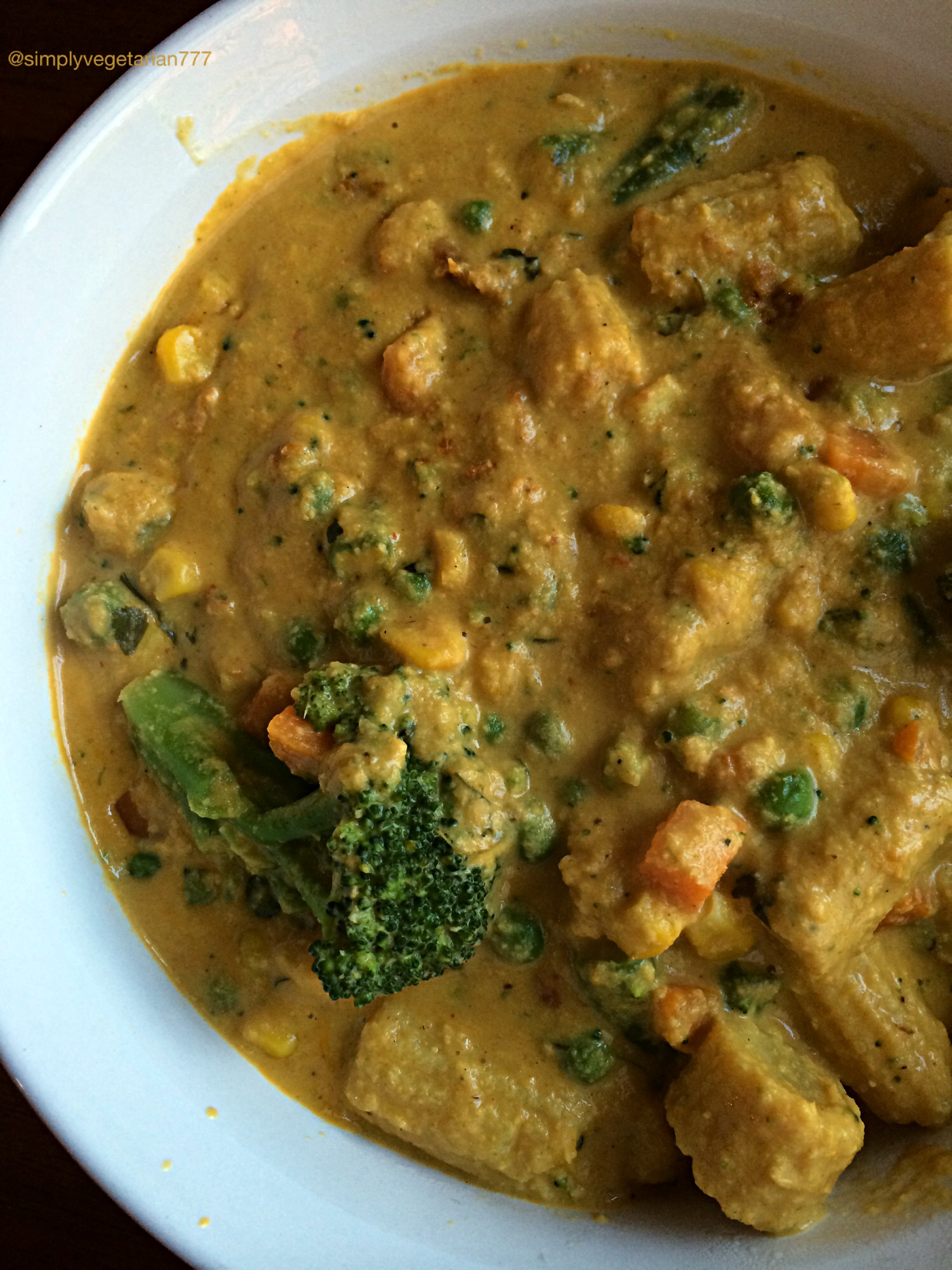 Baby corn and Broccoli is such a staple Chinese take out kinda combination for me! But this combination dawned a different avatar this time in my menu. No take out! Cooked at home and in curry! Talk about that now. Such a crowd pleasing and finger licking dish.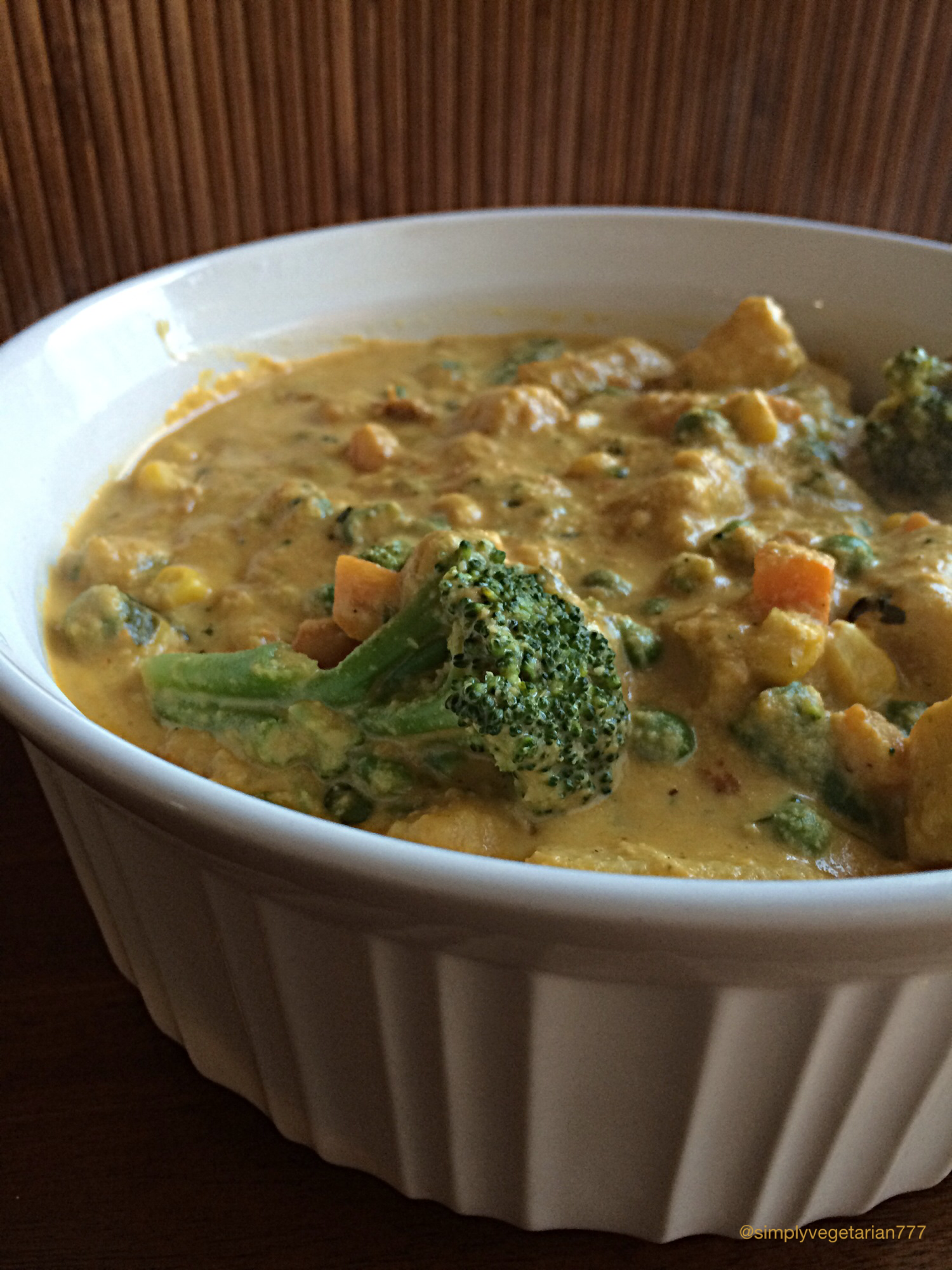 I love the richer dishes the next day the best for 2 reasons!
1. Leftovers marinade more in their own spices and blends and become more delicious.
2. I am not that tired of cooking and actually can feel the flavors and textures.
That goes for most of the Kormas and other Mughlai dishes ! Simply superb and delicious. And my recipe is more on the sharper mark since it doesn't need the old school longer prep times, still great on taste. Don't believe me? Try to see ;).
And if you are still struggling with your international and non traditional Thanksgiving Menu, go for it ! Make your guests happy :).
A very Happy Thanksgiving to everybody !
This is how to make it !
Ingredients :
Serves : 6-8
Kitchen Equipments Required : Chopping board, knife. Microwave safe bowl, a hard anodized pan or non stick pan, stirrer, blender.
Vegetables
Broccoli florets : 1&1/2 cups, washed cut into small florets
Baby corn : 1 cup, cut into 1&1/2 inch pieces.
Mixed vegetables : 1 cup. Use frozen or fresh. It may have peas, carrots, beans, cauliflower etc.
Korma Paste
Cashews : 2 tbsp, soaked in 1/4 cup of warm water for 10-15 minutes.
Coconut shreds, dried : 1&1/2 tbsp, unsweetened
Milk powder : 2 tbsp. Vegan friends can use 2 tbsp of almond milk or soy milk.
Onion : 1/2 cup, chopped roughly
Tomato : 1, very small
Ginger : 1 small piece
Garlic : 2 small pods or 1 big.
Spices and others
Oil : 2 tsp
Bay leaf : 1
Cinnamon stick : 1 small
Turmeric powder : 1/4 tsp
Garam Masala : 1 tsp – 1&1/2 tsp
Red chili powder : 1/4 to 3/4 tsp, as per taste
Salt : to taste
Water : 1&1/2 cups
OR use 1&1/2 to 2 tsps of my Curry Spice Blend !
Method :
Making the Paste
Take a blender. Add all the ingredients mentioned under Korma Paste and make a fine paste till there is no lump or piece left.
Making the Curry
Take the pan and heat oil in it.

Reduce the flame and add the bay leaf and cinnamon stick to it. Sauté for few seconds and then add korma paste to it. If it is too thick, add little water and stir. Add turmeric powder, salt, garam masala and red chili powder to it. Stir.
Note : If you choose to use the Curry Spice blend, then add the spice blend instead of turmeric powder, garam masala and red chili powder. I used my signature spice blend and it came out beautiful.

Cook on low flame while stirring often. After 7-8 minutes, the paste will thicken and come together. We are not browning the paste. We are retaining its delicate yellow color.

Now add all the mentioned vegetables to it. Add 1&1/2 cups of water and mix well.

Let it cook for 10-15 minutes on low flame till everything looks married well.

You may add some raisins and cashews to it, if you like.
The curry is ready to be served with Naan or Pulav / Pilaf!
While I am publishing these posts, they are pre-scheduled and I will tend to all the comments and appreciation for sure but a little late. Please excuse me for that since I will be on a break.