Baked Imitation Matar Kachoris or Baked Peas Roundels
As an Amazon Associate and member of other affiliate programs, I earn from qualifying purchases.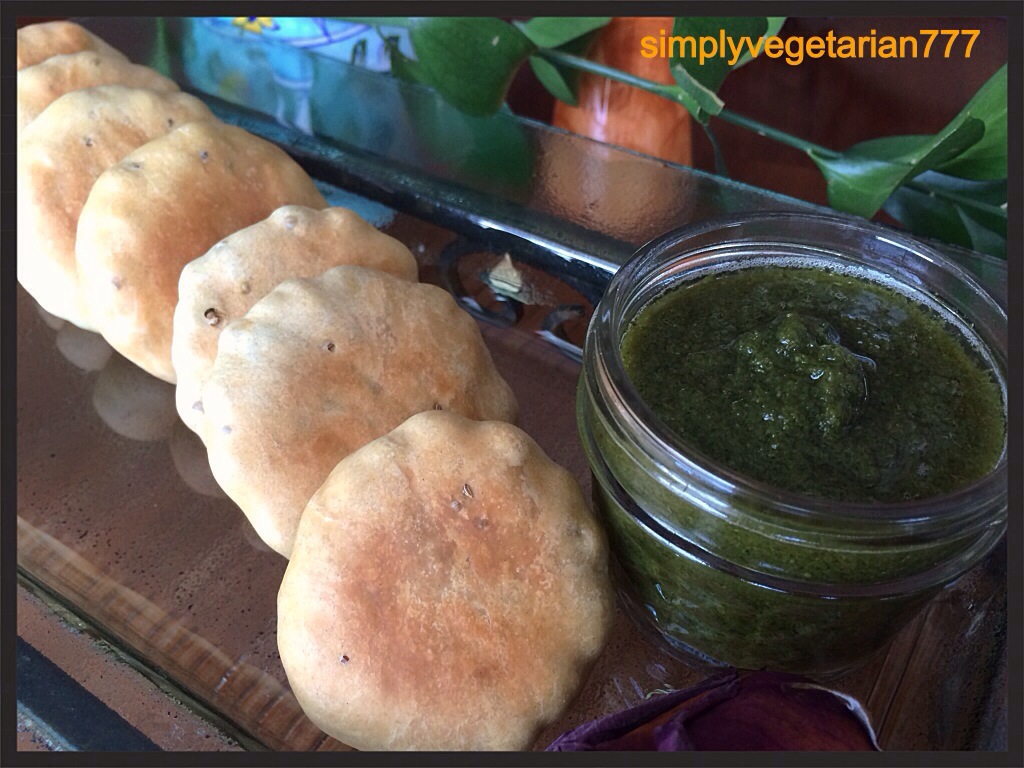 Matar Kachoris are such a wonderful snack to be enjoyed with some hot ginger tea. Such a yumm combination. Have some friends visiting you and the piping hot Kachoris and tea make the perfect setting for some catching up, exchanging notes and a great laughter…some stolen golden moments.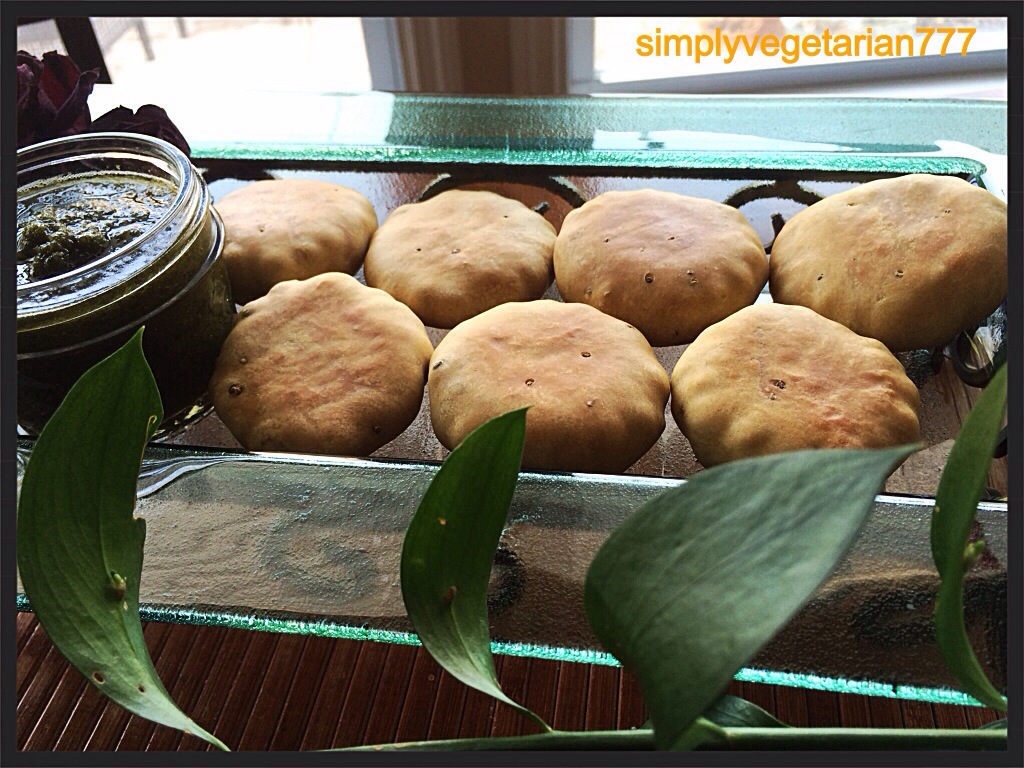 I am a much bigger fan of baked savory than the sweet baked goodies. The hot potatoes filled ones, the jalapeño and cheese filled, corn black beans filled ones and the list is unending. I made some Green Peas filling this time for these baked versions. Originally they are deep fried and their crust is more like a short pastry texture…but I had to make them of low guilt pleasures ;)).. Is that even a word?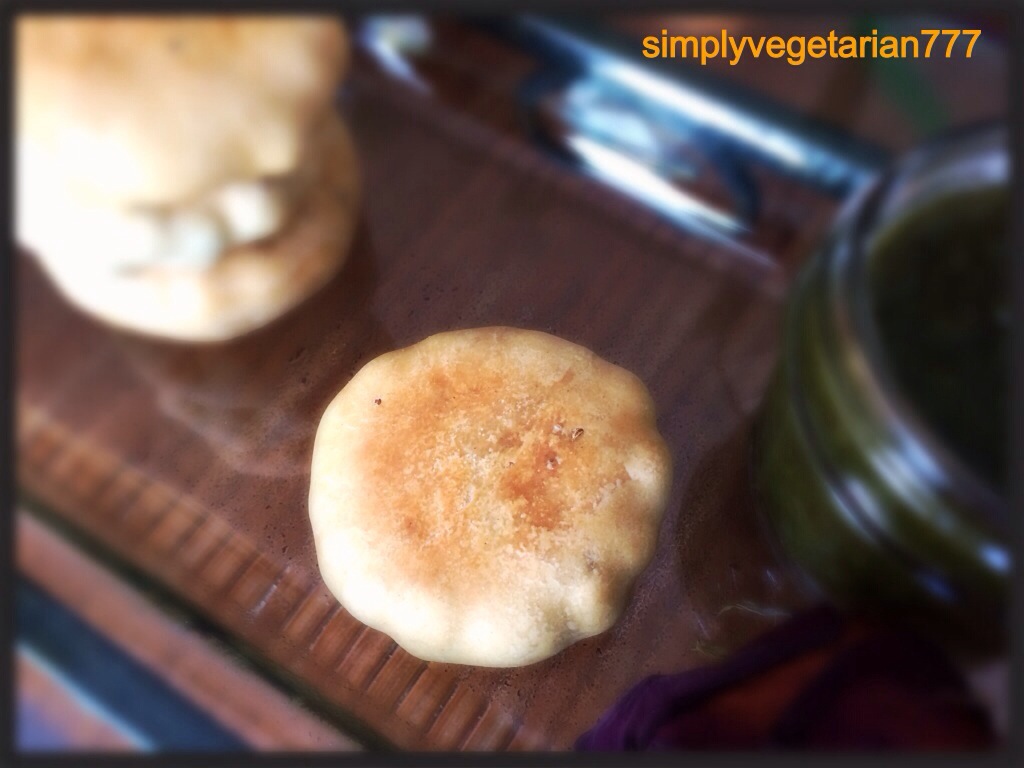 I kept the shell of these roudels very thin so that the stuffing cans be enjoyed to the fullest. A paper thin crust with green peas spiced with Indian curry flavors.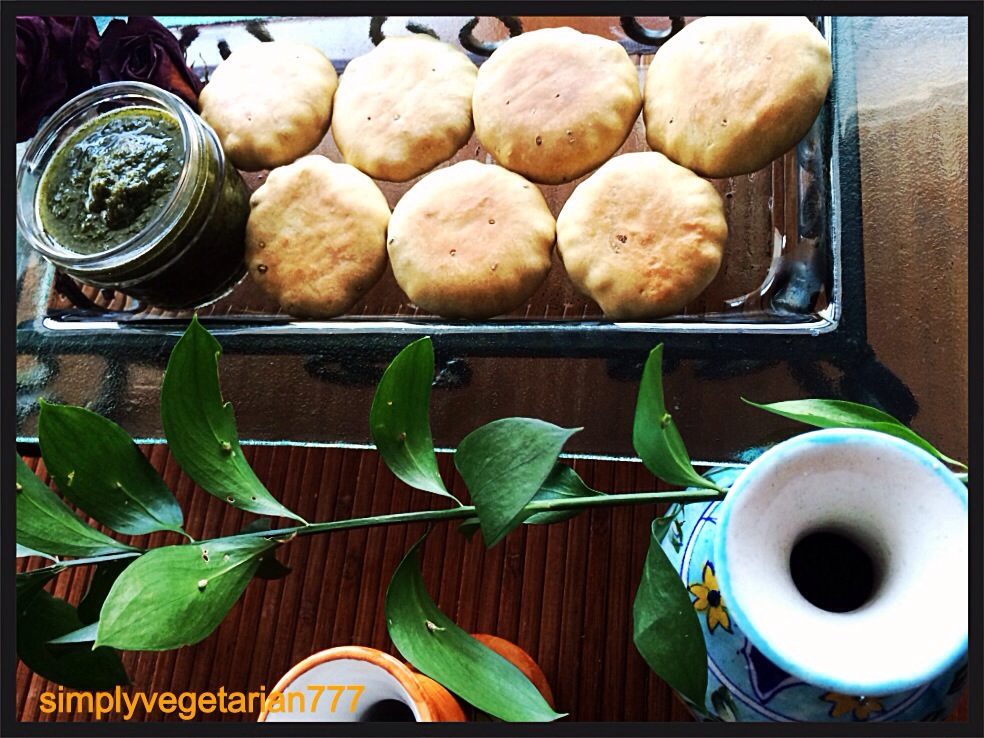 Here is the recipe. I promise you won't regret it. I enjoyed mine with Green Coriander Chutney and Tamarind Chutney.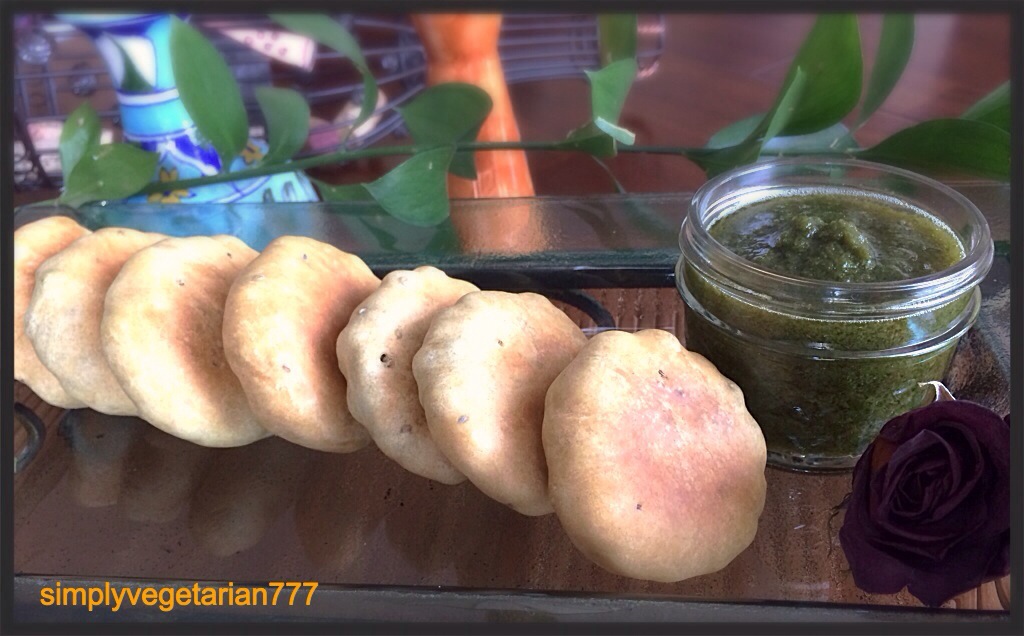 Yields : 16-20 Roundels or Kachoris
Crust Making
Ingredients :
Refined Flour : 2 cups
Oil : 4 tbsp. you may use any kind of oil. Ghee is used traditionally.
Baking soda : 1/2 tsp
Vinegar : 1/2 tsp
Salt : 3/4 tsp
Ajwain/carom seeds : 1/2 tsp, optional.
Water to knead the dough.
Method :
Crust : Mix all the dry ingredients in a big bowl. Add vinegar and oil. Rub between hands to give them bread crumb consistency. Now add little water at a time to make a stiff dough. Cover with wet muslin cloth and set aside.
Filling :
Ingredients :
Oil : 1tbsp
Onion : 1 chopped fine
Green peas : 2 cups
Turmeric : 1/2 tsp
Coriander powder : 1 tbsp
Garam masala : 1 tsp
Method :
Heat oil in pan. Add onions and sauté them till golden brown. Now add all the spices and sauté for few seconds. Add green peas, mix well. Cook on low flame for 7-10 minutes till it is well cooked and reduces in amount. It will become dry. Keep stirring. Cool the stuffing to room temperature.
Putting the Roundels or Kachoris together:
Preheat the oven at 375*F. Line a baking sheet with parchment or butter paper.
Now take the dough and divide it into 16-20 balls. Cover them with wet muslin. The muslin should not be drenched.
Now take one ball. Roll it into 3-4 inch disc. Place 1&1/2 tsp of stuffing in the middle of the disc. Bring the sides to the center and press them tight, leaving no hole. Place this Roundel or kachori , seam side down on the baking sheet. Finish the rest similarly. Keep the finished Kachoris covered with wet muslin so that they don't dry.
Bake them for total 20 minutes. After 10 minutes, flip them for even baking. After 18 minutes in total, take them out, spray or brush them lightly with olive oil or any cooking oil. Put them back for baking for another 2-3 minutes. All done in 20 odd minutes. Enjoy :).