Baked Millet Crackers : Vegan/ Vegetarian
As an Amazon Associate and member of other affiliate programs, I earn from qualifying purchases.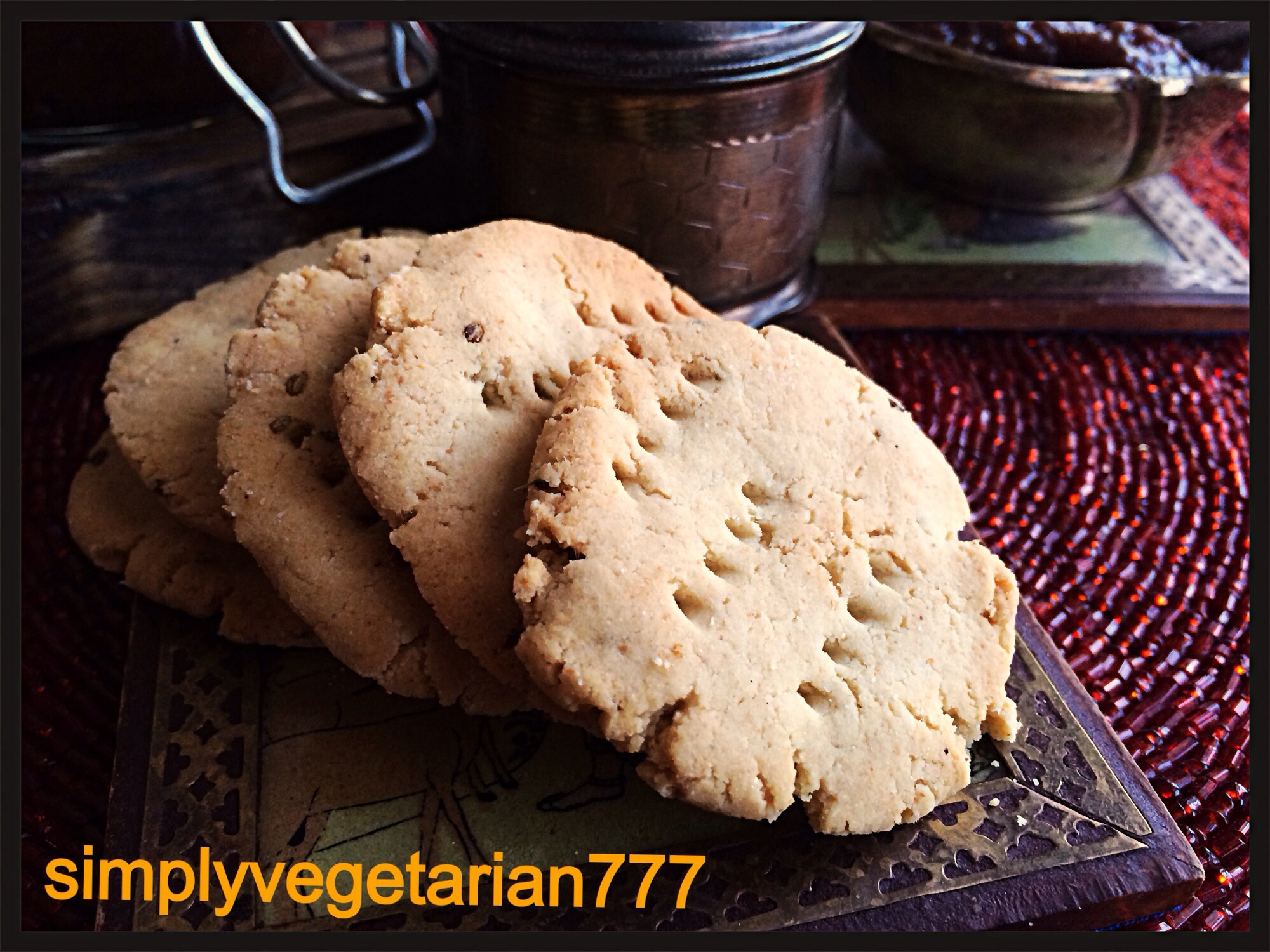 Crispy, Brittle and Baked! Who doesn't love the heathy bite. These are called Mathri originally and are deep fried. Also, traditionally they are made with refined flour or/and whole Wheat flour. My mom always used whole wheat flour. It was often a great tea time snack. Tea time in India is such a hype, I tell you. Mostly, this moment is dedicated to the family getting together in the evening to grab a bite and exchange notes..family bonding time.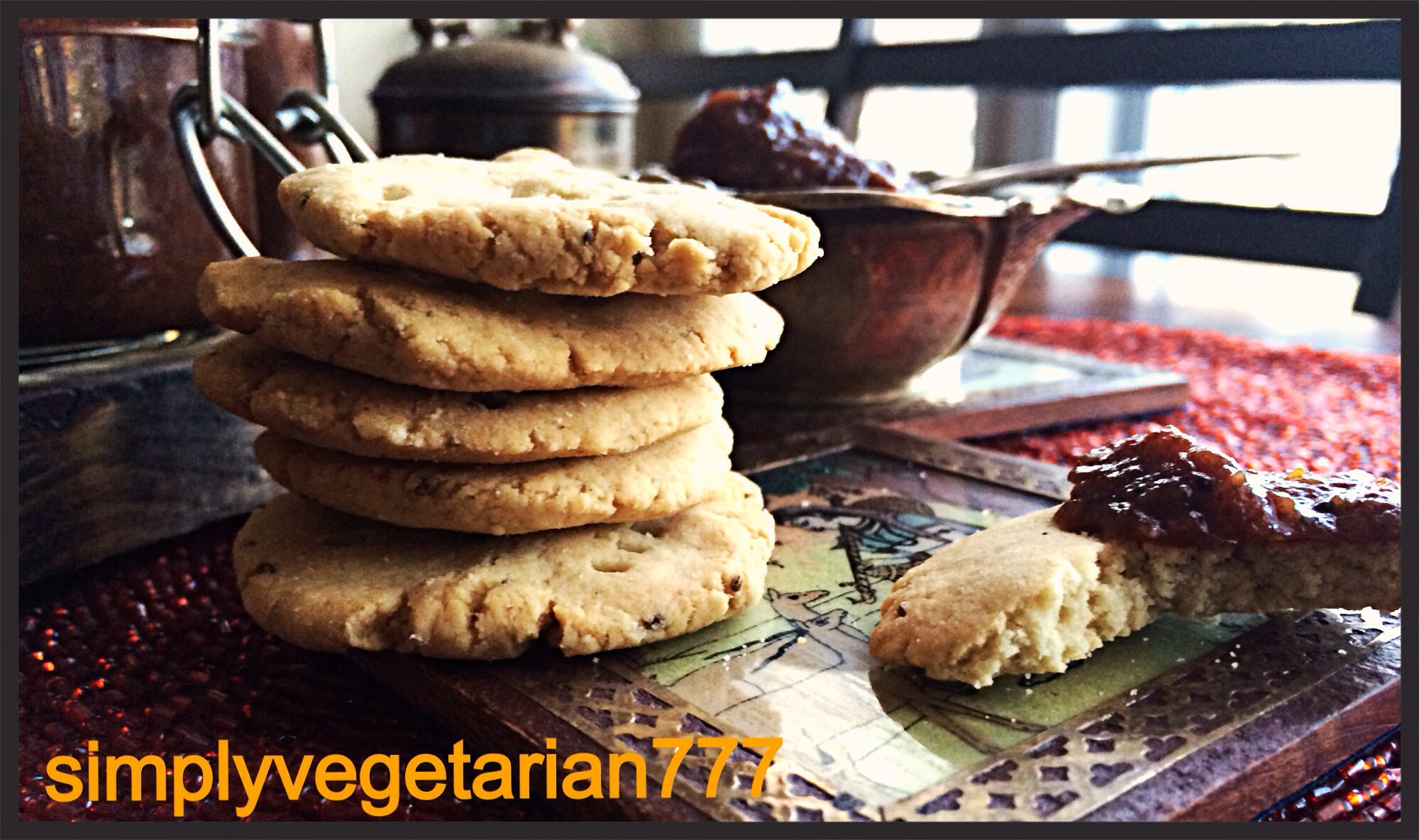 These are savory, often infused with ajwain or carom seeds and sometimes dried greens like fenugreek. Once you will read the ingredients, you are gonna love it because I am going to leave lot more suggestions to suit it to your palette and taste. These are eaten with oiled pickles or different compote style chutneys. I made some dry fruits chutney to go with these.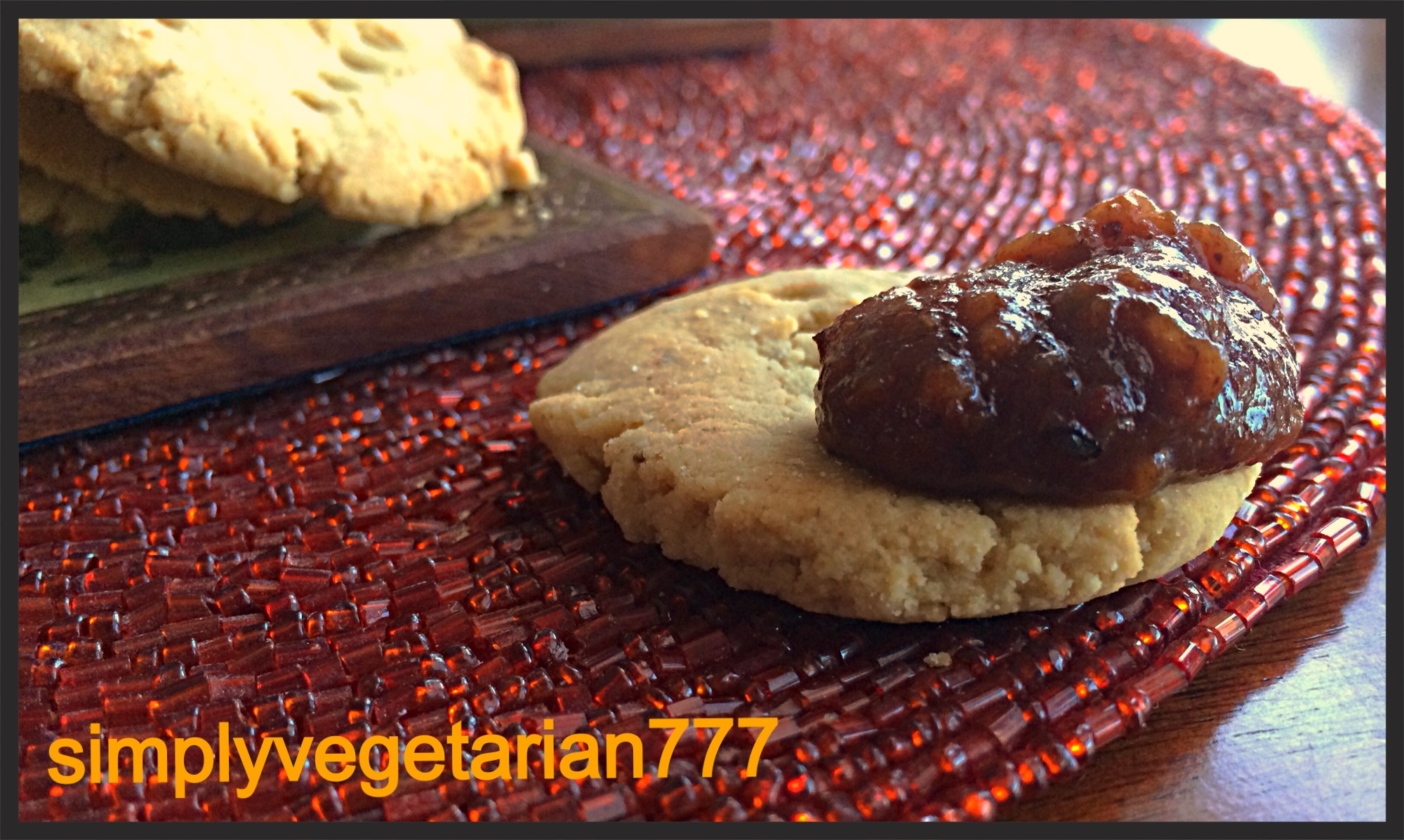 Actually, one of the fellow blogger, Rahul posted this yummy chili chutney on one of the food pages that I follow on Facebook, I was restless since that minute. I already had lots of dry fruits like apricots, dates, mixed berries, dried blue berries in my pantry, which came handy. When Life gives you Dry Fruits, make Chutney out of it. And what a gorgeous finger licking sweet and spicy chutney churned out of the concoction. That I will save for a later post.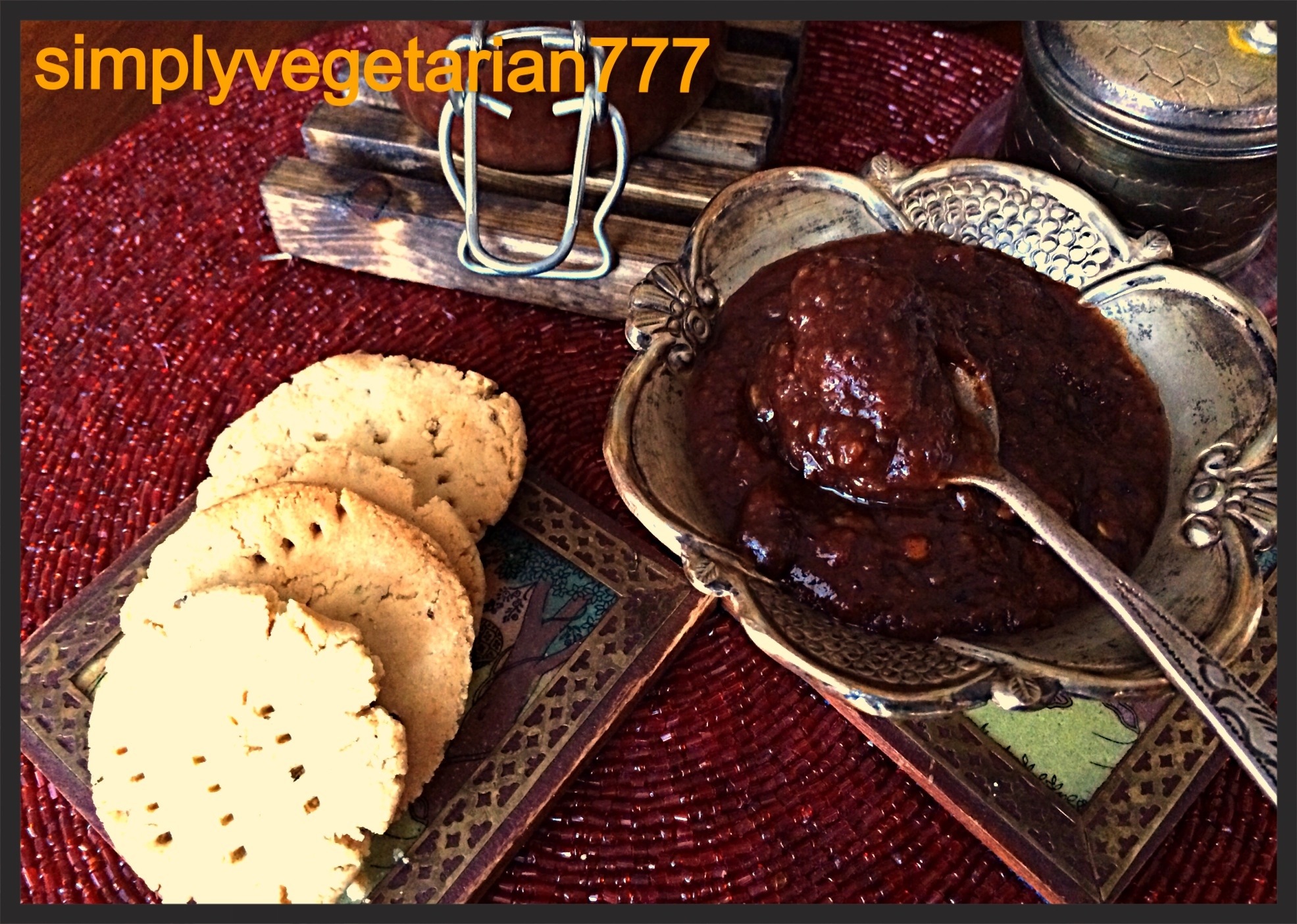 Let's get rolling my dears!
Yield : 20-25 small Crackers
Ingredients :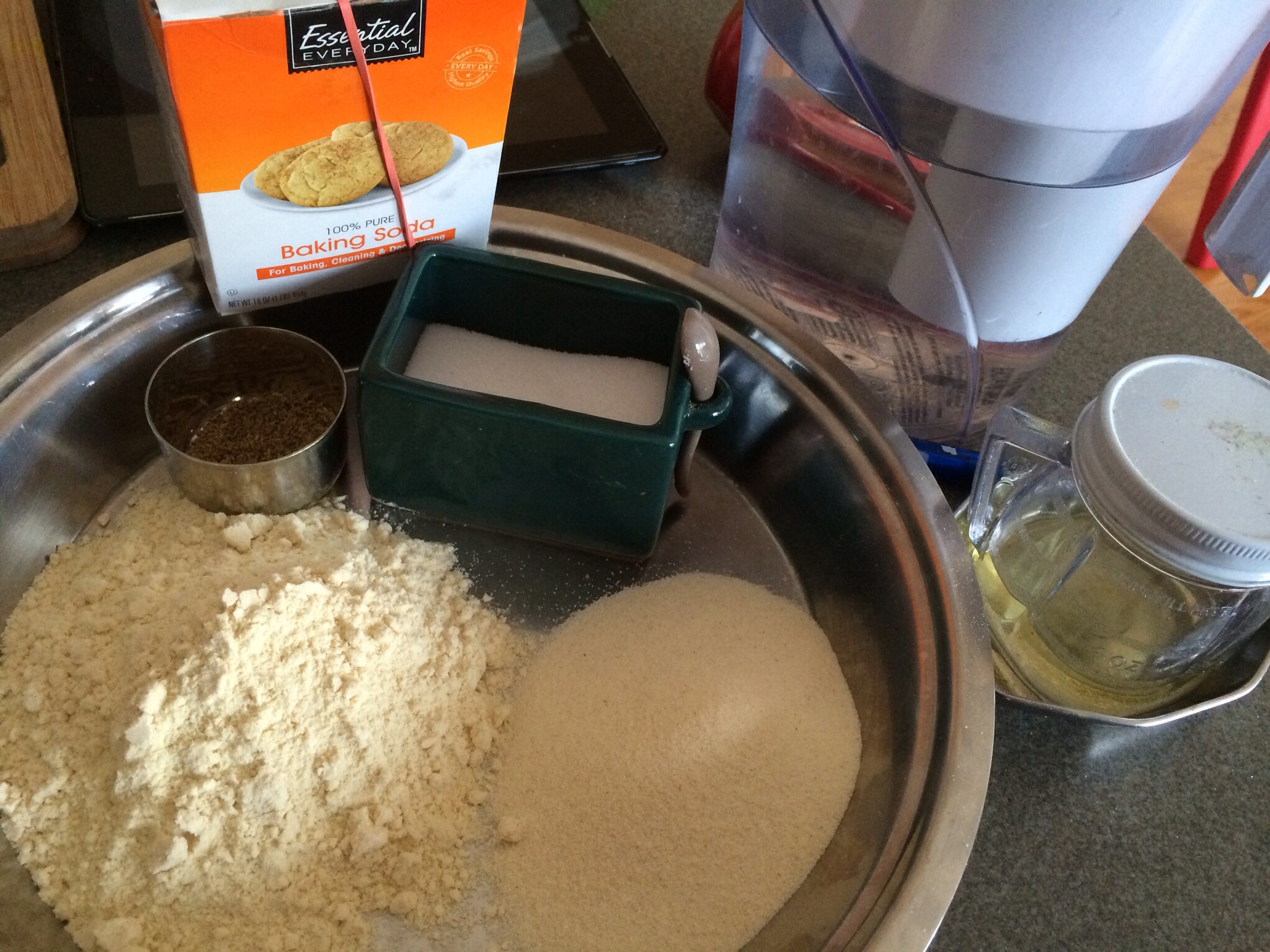 Millet flour : 1 cup. You may use refined flour or whole wheat flour or pearl millet flour. Millet needs an acquired taste though! But it is gluten free
Semolina : 1/2 cup. You may use rice flour instead to make it completely gluten free
Salt : 3/4 tsp
Ajwain or carom seeds : 2 tsp. You may use cumin seeds, sesame seeds or nigella seeds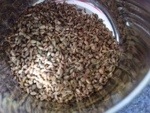 Oil : 3 tbsp
Baking soda : a generous pinch
Water : little less than 1/2 cup
Method :
Preheat the oven to 375F or 190C.
Take all the dry ingredients in a big bowl. Mix them gently with hands. Make a well in the middle. Add oil to it.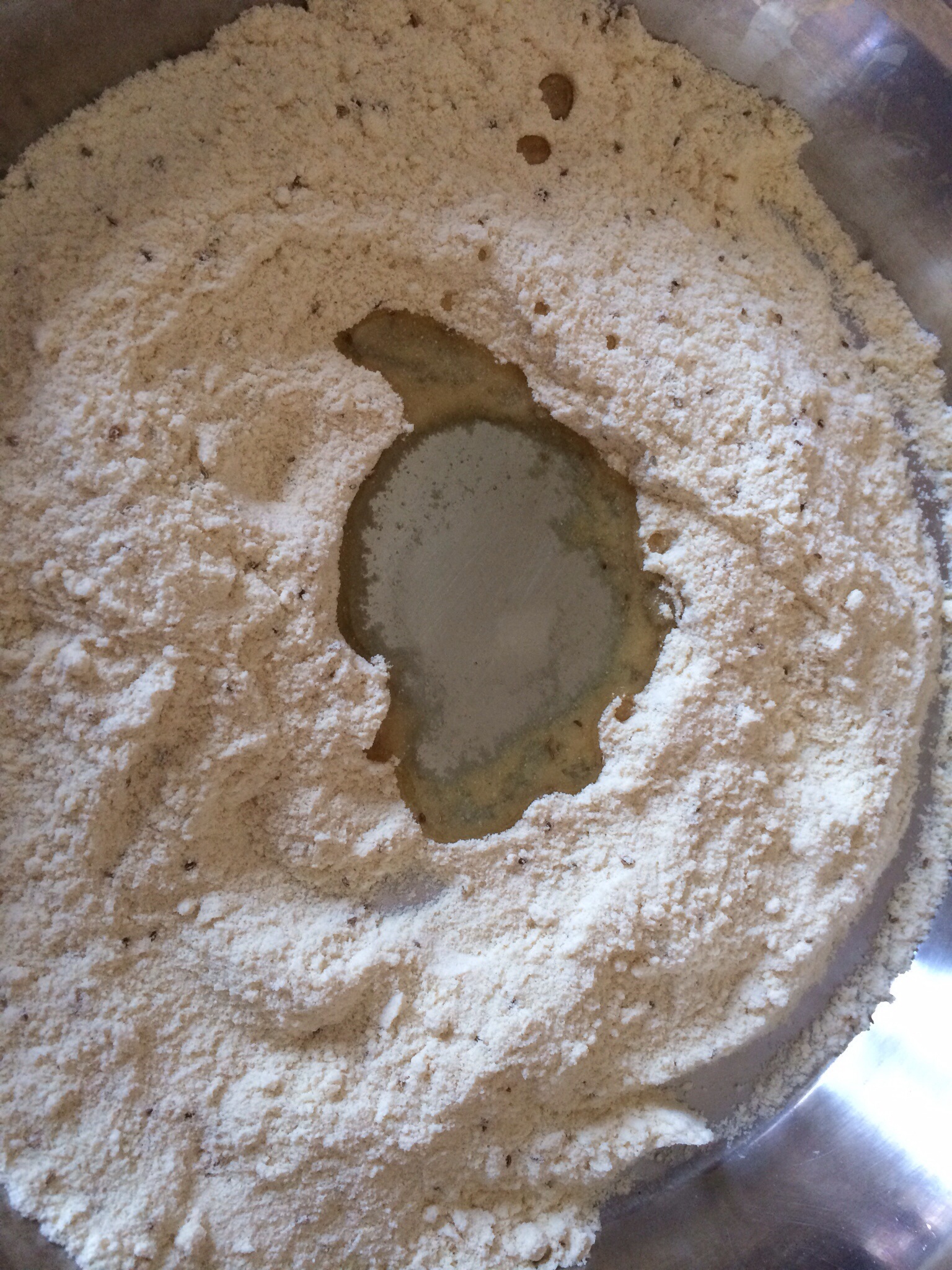 Mix the dry ingredients with oil gently with hands. It will resemble like coarse bread crumbs.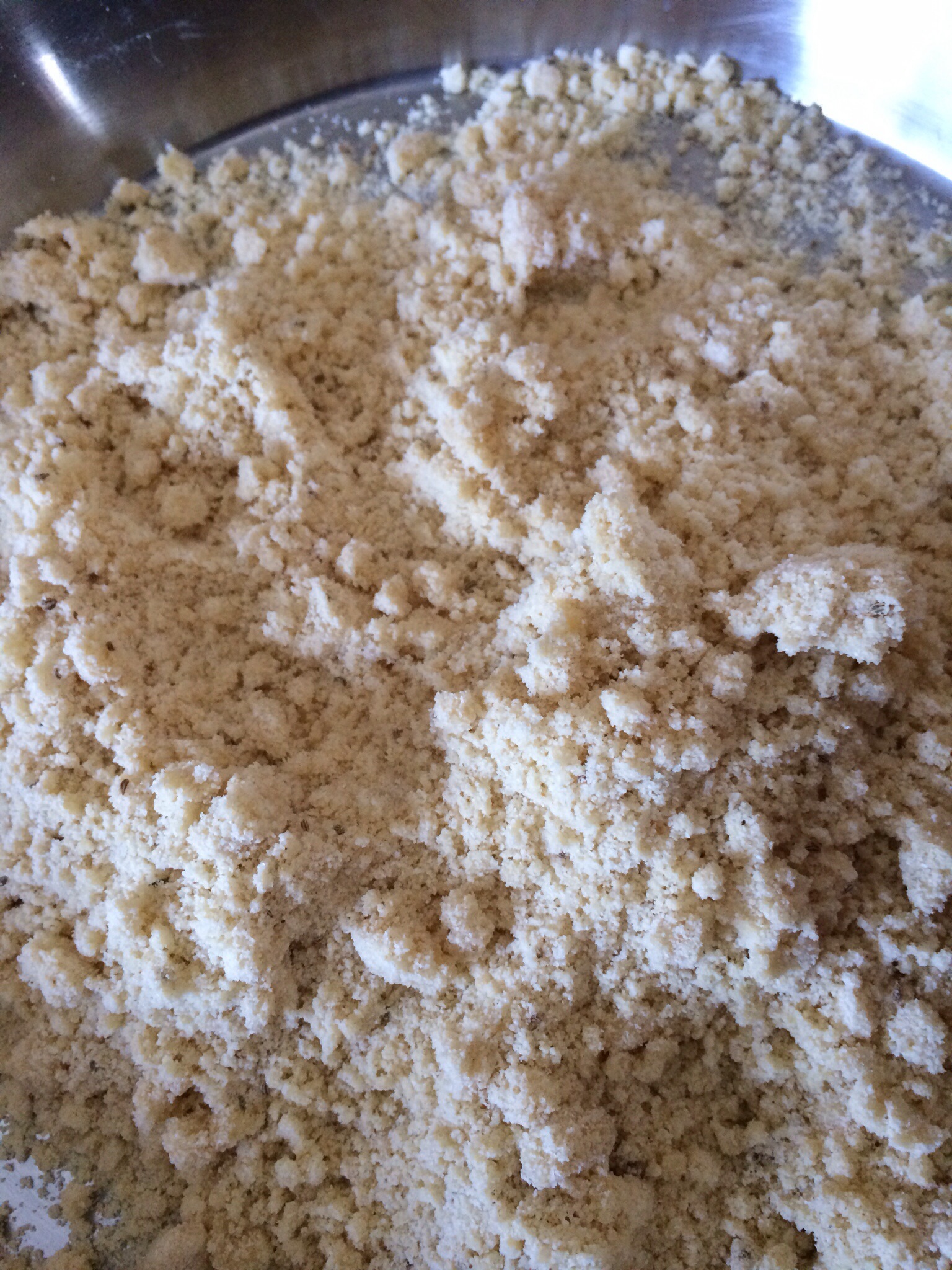 Now add small amount if water at a time and gather the mixture together into a dough without kneading.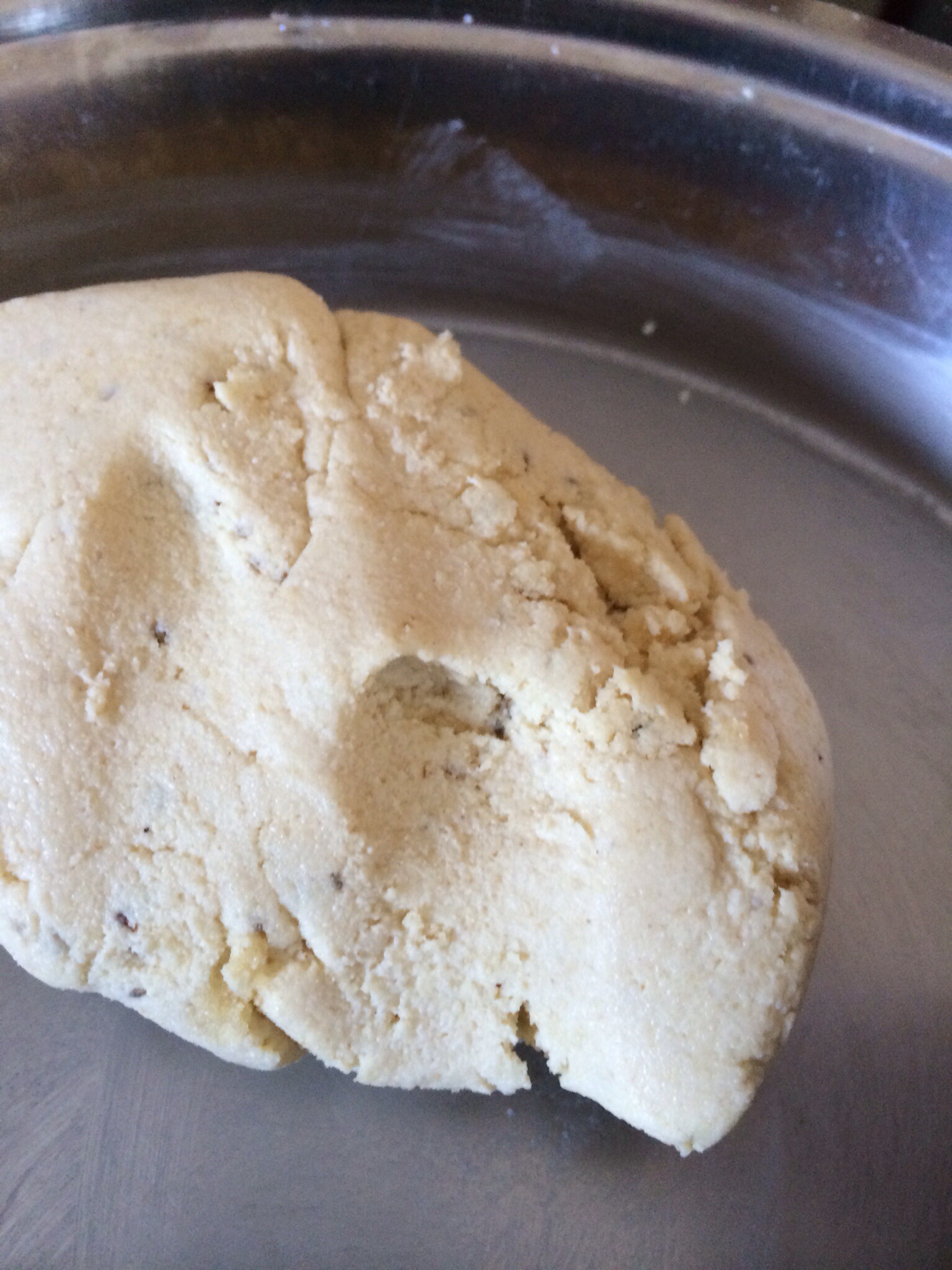 Pinch a small portion out of this dough, roll and press it between your palms to form a disc. It will be uneven at the edges and brittle to look at. That's fine. If you make it dense then, the crispy effect will be lost. Finish the dough similarly. It will yield 20-25 small discs.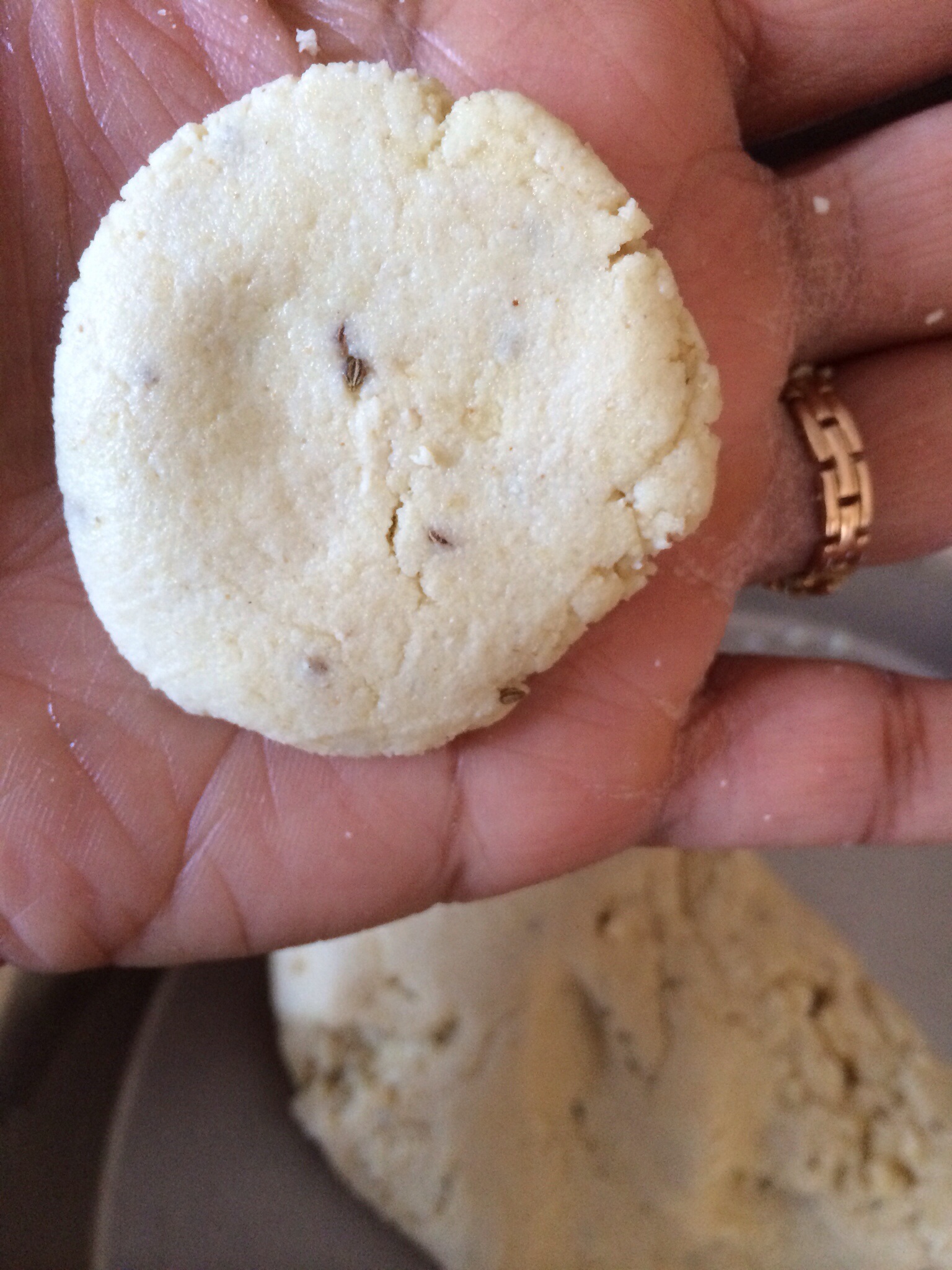 Lay these out on a baking tray. Fork them 2-3 times to avoid puffing.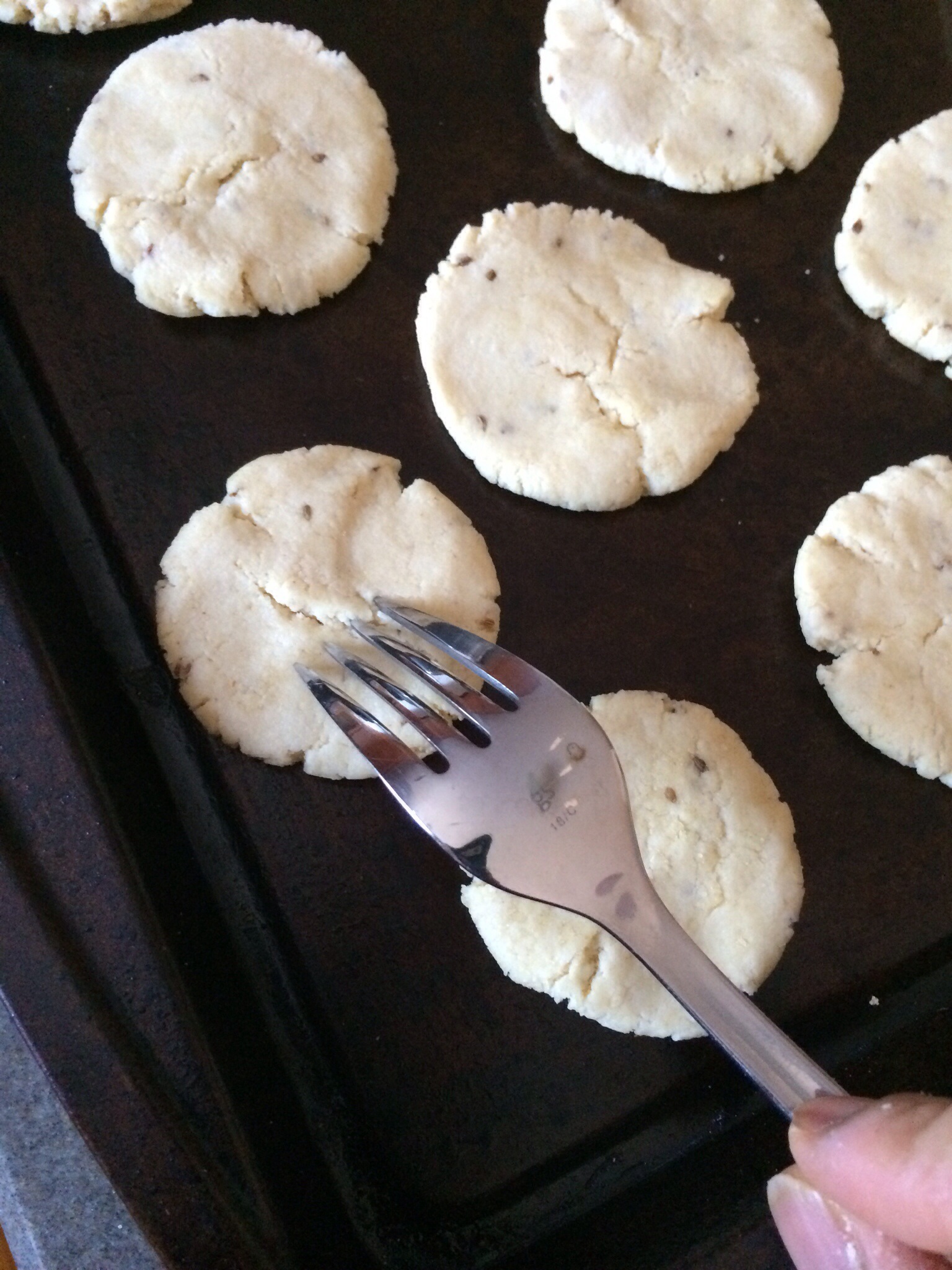 Bake at 375*F for 20-25 minutes till pinkish in color. For even baking, turn the tray from back to front once after 12-14 minutes. Also flip them top side down for even coloring.
My tip for golden color : I broiled them for 30-40 seconds for acquired color. If you choose to do that then be vigilant. Don't leave the sight for a second or else they will all burn.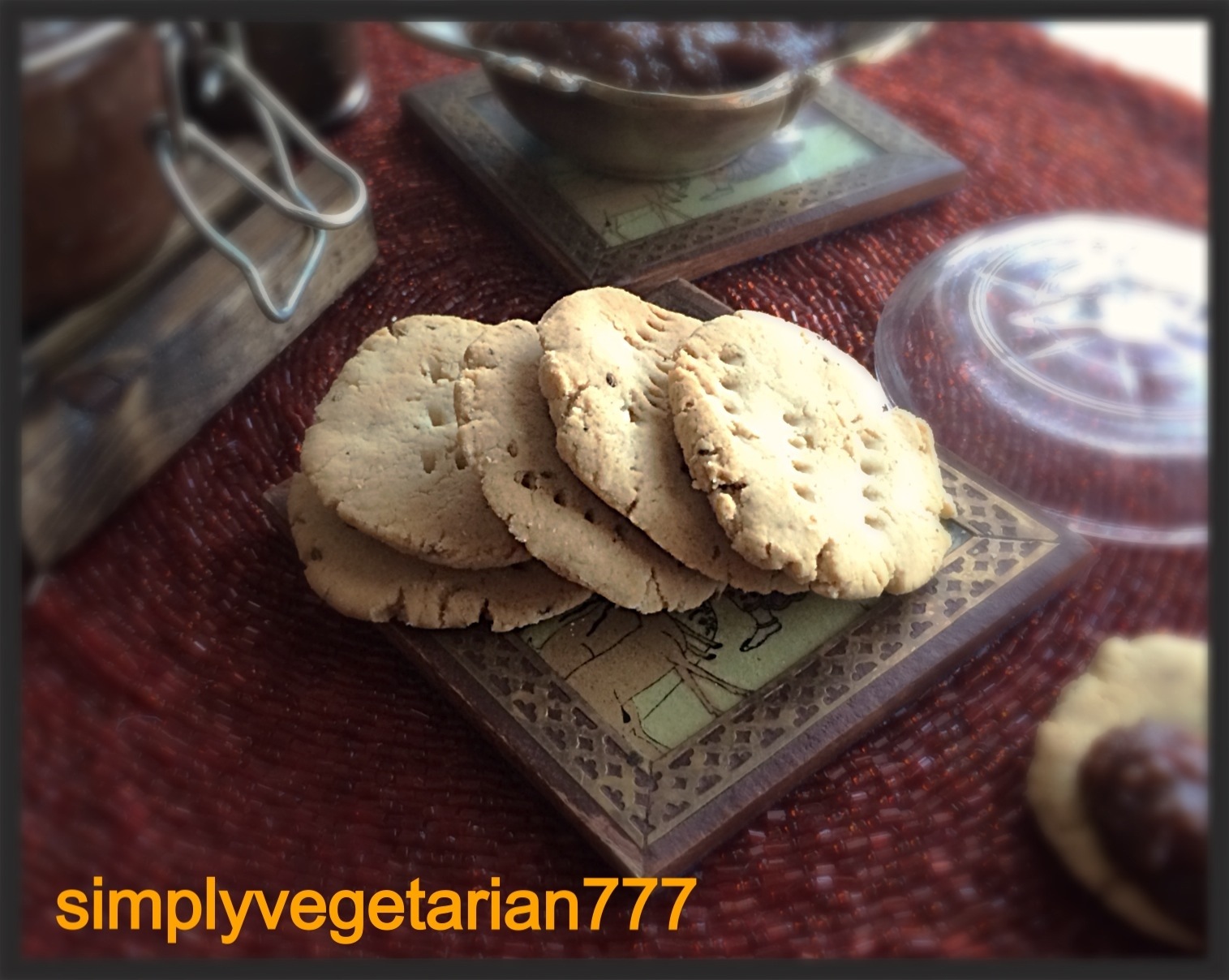 Eat them warm with a nice cup of tea with spicy and sweet dry fruit chutney. Store them when at room temperature, in a closed container. They should do fine for 10 days…if they survive that far outside your mouth ;).
One of my blogger tried the recipe but adapting it to the Gluten Free Baked Crackers made with Sorghum and Rice flour. Do check it out!
Another blogger friend tried it by tweaking it with wheatena cereal, coconut flour and crushed red chili.
I am enjoying the different versions! Are you?
Adapted from : Vegan Richa