Banana Chocolate Walnuts Muffin, Eggless & Whole Wheat
As an Amazon Associate and member of other affiliate programs, I earn from qualifying purchases.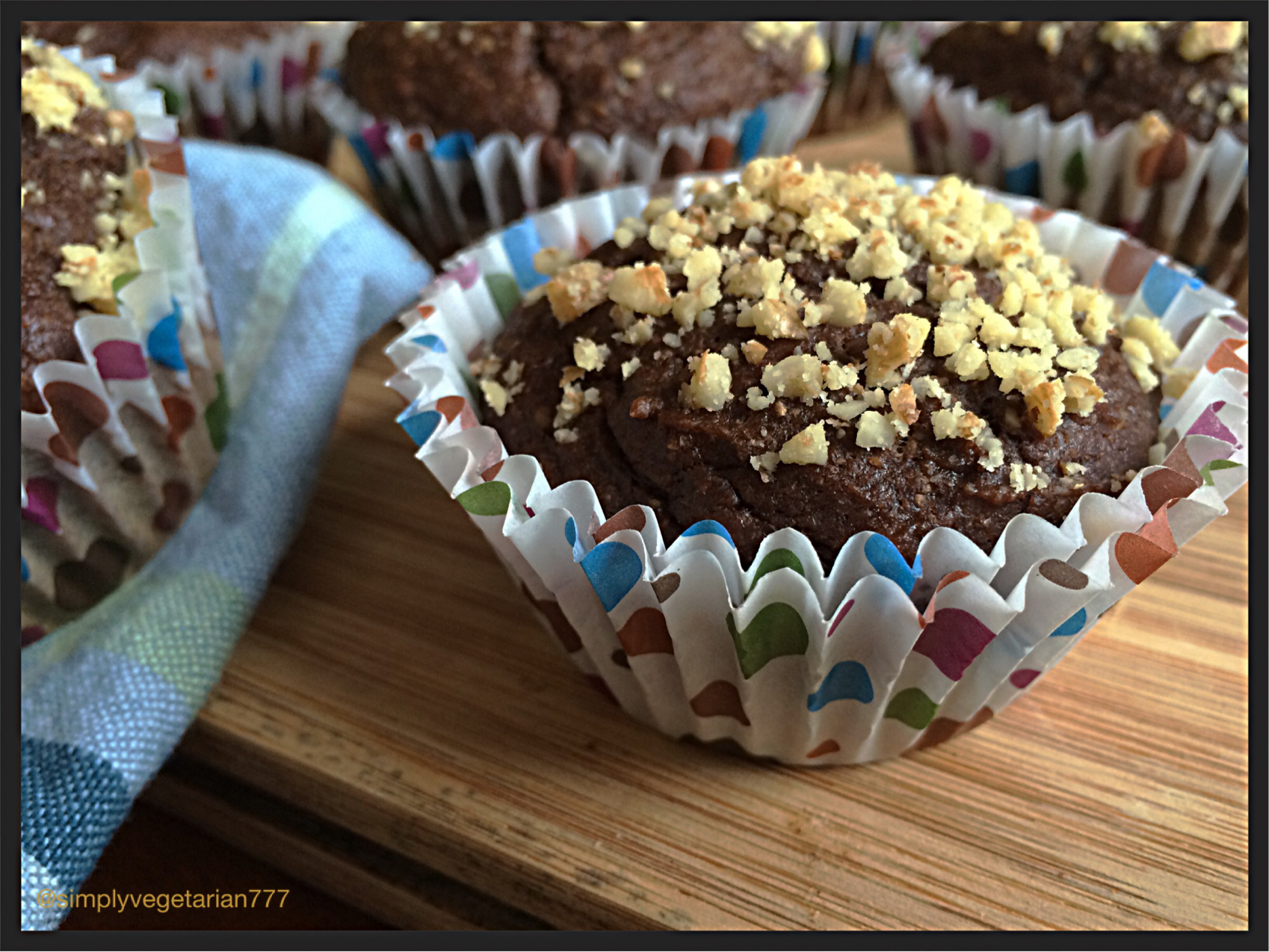 In my family, bananas get consumed this way only. Breads, cakes and muffins. Well my youngest likes to eat them for snack but she has her own "mood".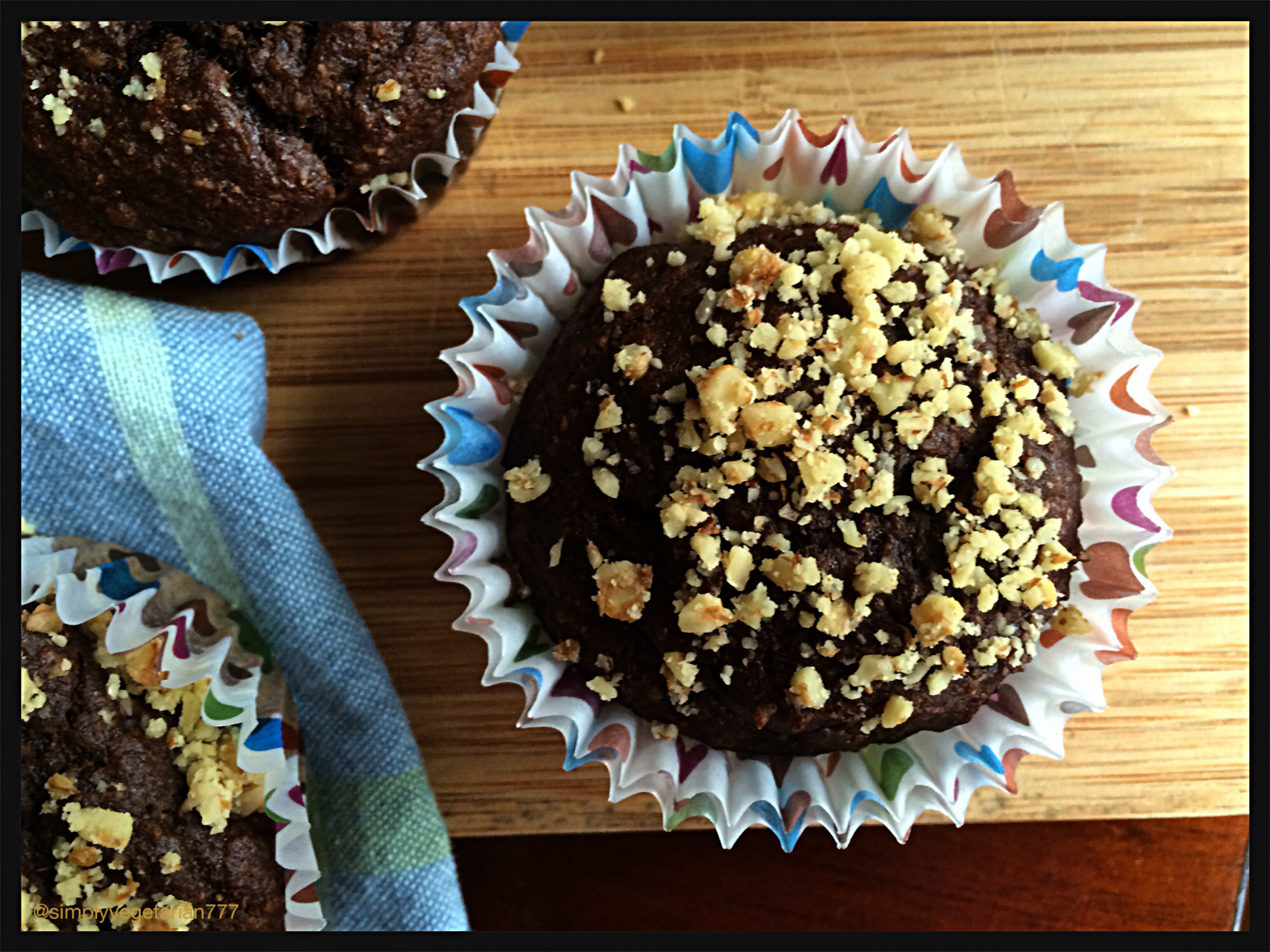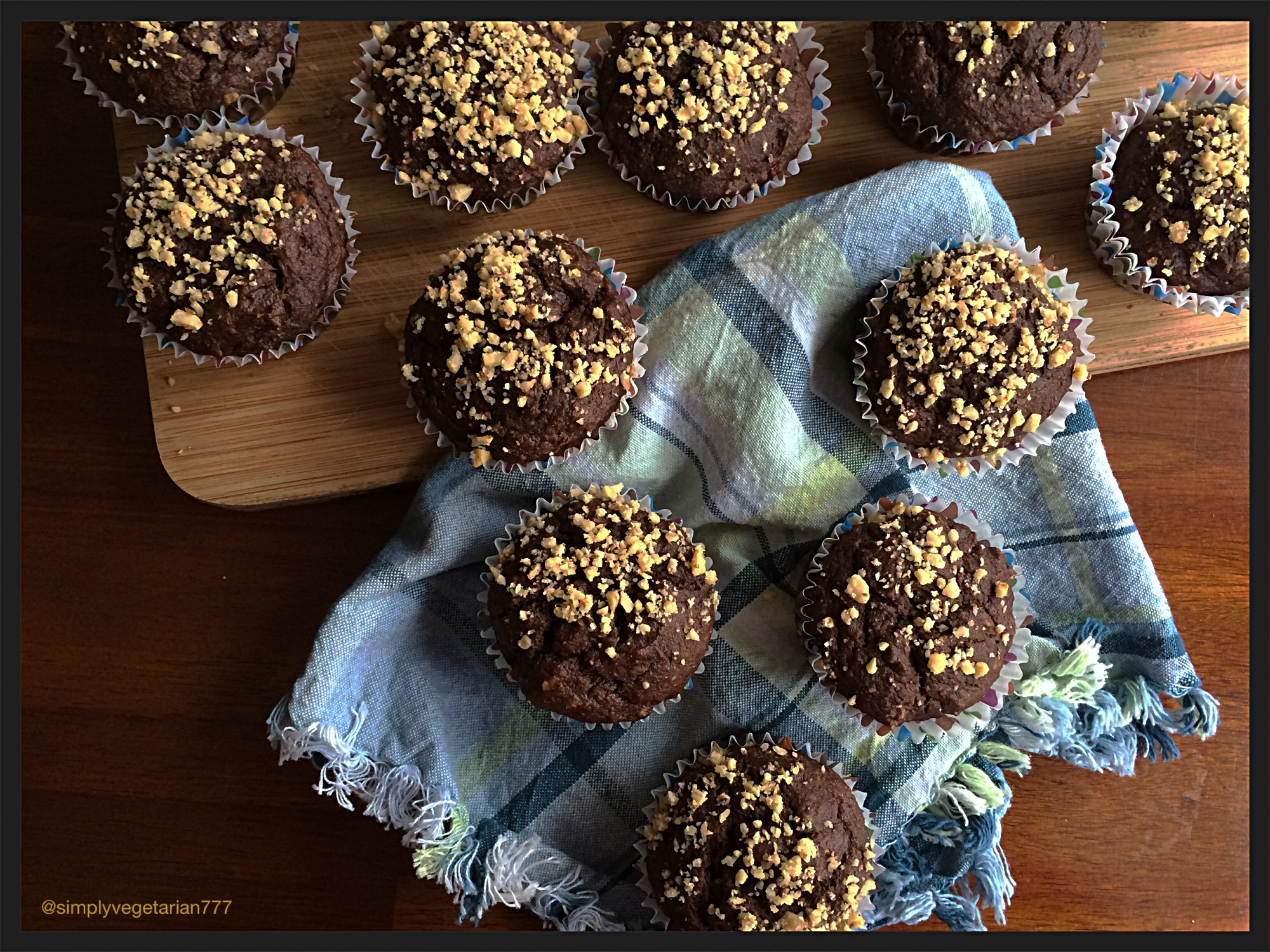 I have filled this post with lot of pictures. Pretty or not but I loved these. It was a prefect sun outside and I was so glad that I adapted my banana bread recipe into muffins and they came out so moist and perfectly done.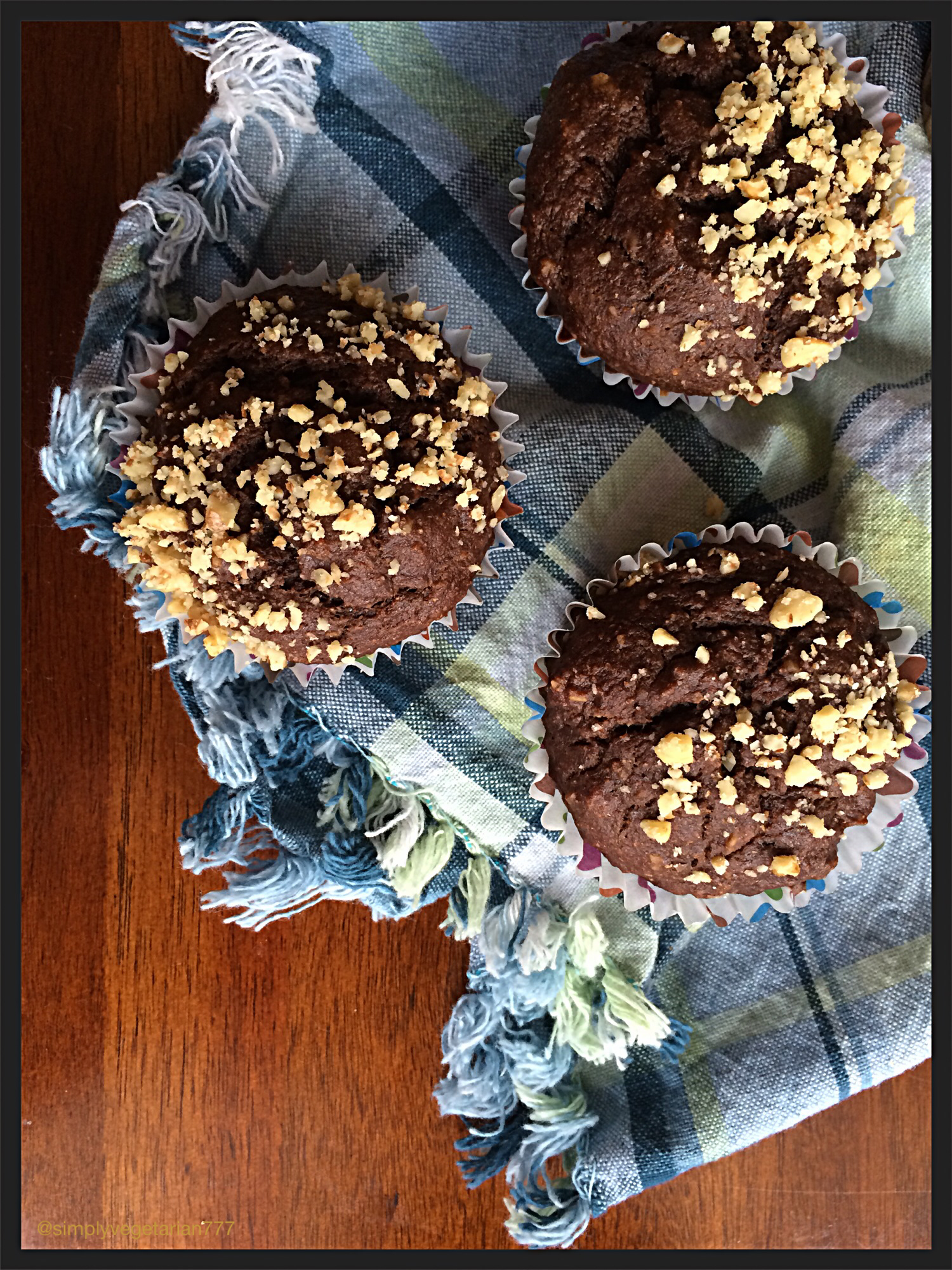 I wasn't sure of that blue checks kitchen towel as a prop but worked out well I guess, bringing the contrast to the whole scene. Anyways, getting back to the muffins…they were delicious and they were eggless. This time more so because I ran out of the eggs in the refrigerator.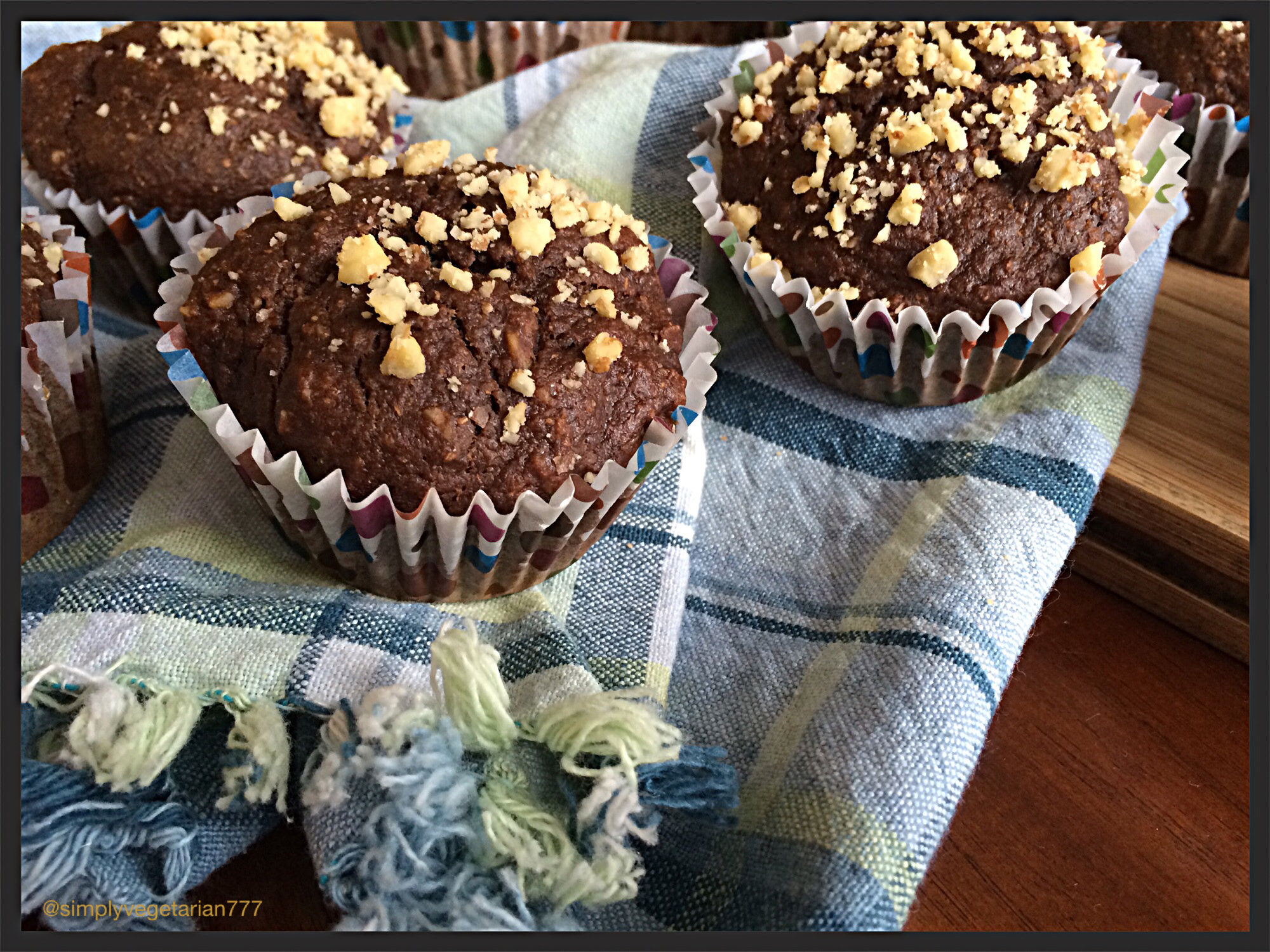 Yields : 18-20 medium size muffins
Kitchen Equipments Required : 2 big bowls, fork, electric egg beater, spatula, food processor, muffin baking tray, muffin liners (preferred), oven.
Ingredients :
Whole wheat flour : 1&3/4 cups. You may use all purpose flour.
Coco powder, unsweetened : 1/2 cup
Baking soda : 2 tsp
Salt : 1/4 tsp
Cinnamon powder : 1/2 tsp or 1 tsp for stronger flavors.
Butter : 3 tbsp, melted and cooled.
Bananas : 4-5 over ripe or 2 cups mushed.
Brown sugar : 1 cup. May use regular sugar too.
Walnuts : 1/2 cup plus 2 tbsp, chopped or crushed coarse.
Vanilla essence : 1 tsp
Yogurt : 1/2 cup. May use 2 eggs instead. For vegan option, use 2 tbsp flax meal dissolved in 6 tbsp of warm water.
Method :
Preheat the oven at 180C / 350F. Line the Muffin tray with liners.

In a large bowl, combine the flour, coco powder, baking soda, and salt. Set aside.

Mash the bananas with a fork in another bowl. With an electric mixer fitted with a wire whisk, whip the bananas and sugar together for a good 3 minutes. We want a light and fluffy banana cream.

Add the melted butter, yogurt and vanilla. Beat well and scrape down the sides of the bowl. Mix in the dry ingredients just until incorporated, no need to overly blend. Fold in the walnuts with a spatula.

Pour the batter into the prepared muffin pan. Give the pan a good rap on the counter to get any air bubbles out. Sprinkle the remaining crushed walnuts evenly on top of the muffins.

Bake for about 30 to 35 minutes, until a toothpick inserted into the center of the muffins comes out clean. Rotate the pan periodically to ensure even browning.
Note for moist muffins : Check at around 28 minutes. When the toothpick comes out with little crumbs stuck to it, switch off the oven. Make sure it's cooked crumbs and not the raw batter :). Super clear toothpick can sometimes result in drier muffins.

Cool the muffins on a cooking rack.
Enjoy them warm or at room temperature.
Storing Note : As it reaches near the room temperature, wrap in either foil, plastic wrap and store in the refrigerator in a box or brown paper bag. This will avoid the drying out. These are good outside for one day.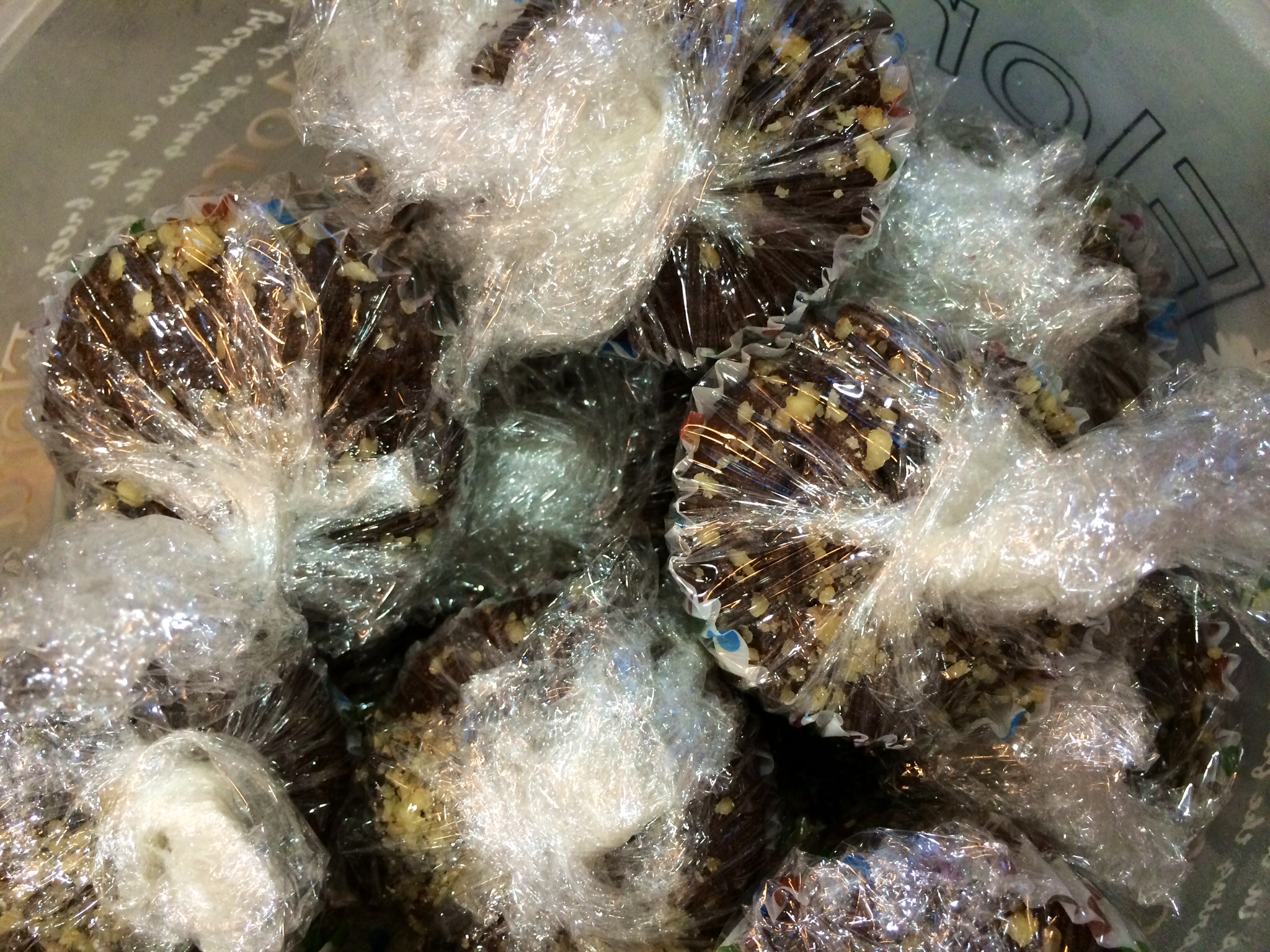 Taking these muffins to Angie's Fiesta Friday. I hope that lovely co hosts Selma and Elaine would enjoy my treat. I know Elaine doesn't eat wheat. I promise Elaine, one day I will bring a treat matching to your palette :).
Sonal