Berry Coolade
As an Amazon Associate and member of other affiliate programs, I earn from qualifying purchases.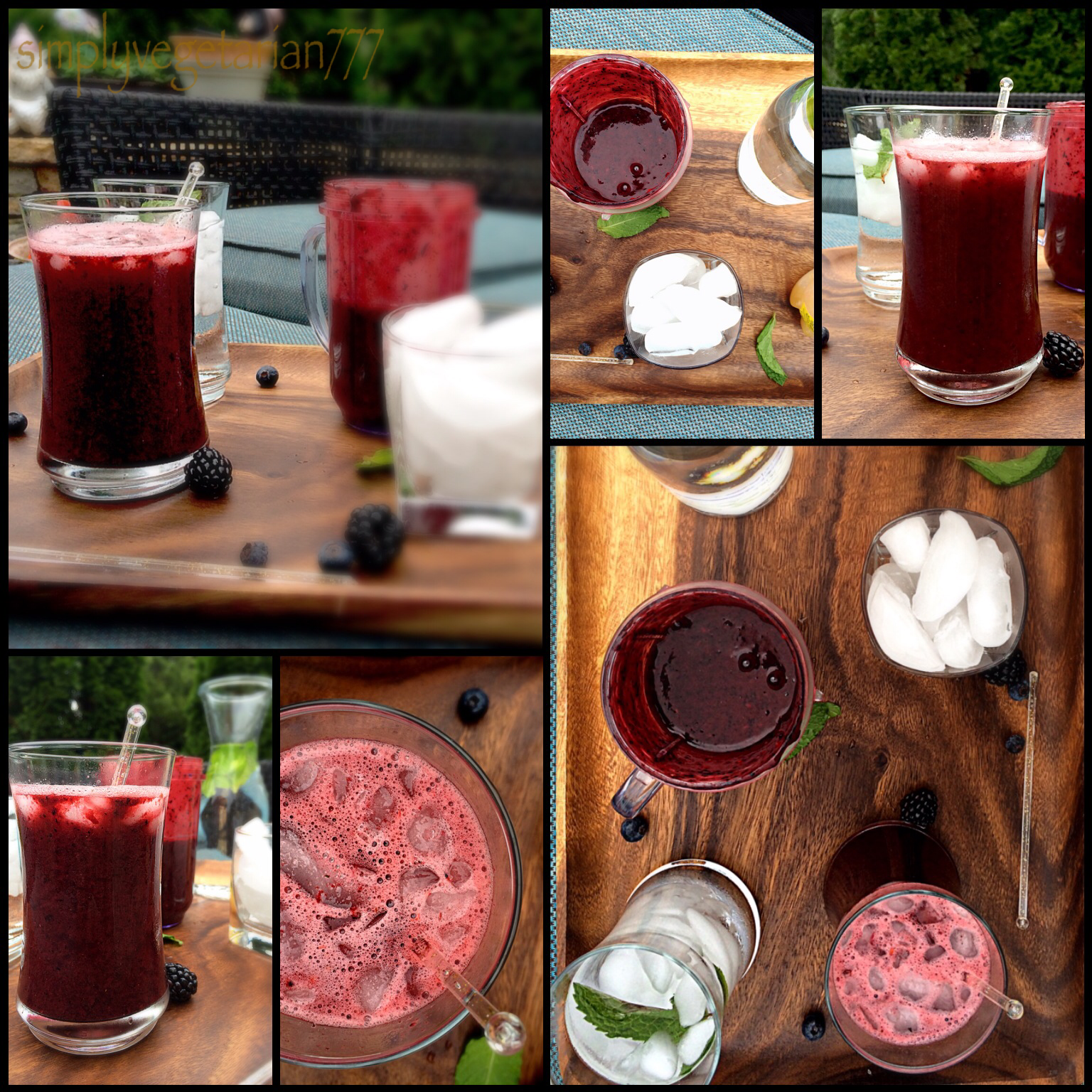 Summers holler for drinks! I mean drinks of any kind and shade – coolers, lemonade or limeade, cocktails, mocktails and so on.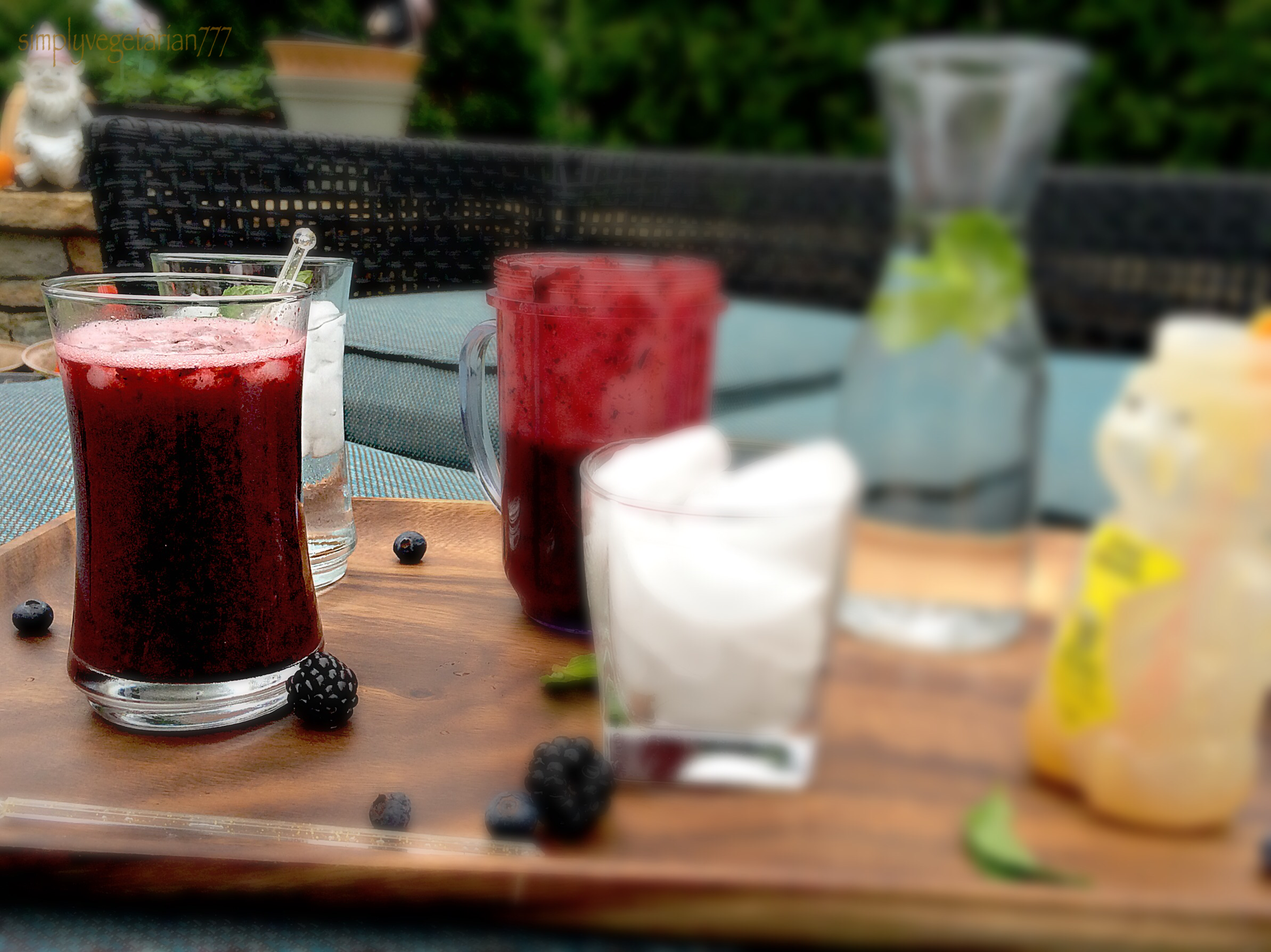 With time, I have developed a plan to use the mushed up berries. I just can't throw them away. Nobody wants to touch the tender berries. So I blitz them little something and get a great refreshing drink.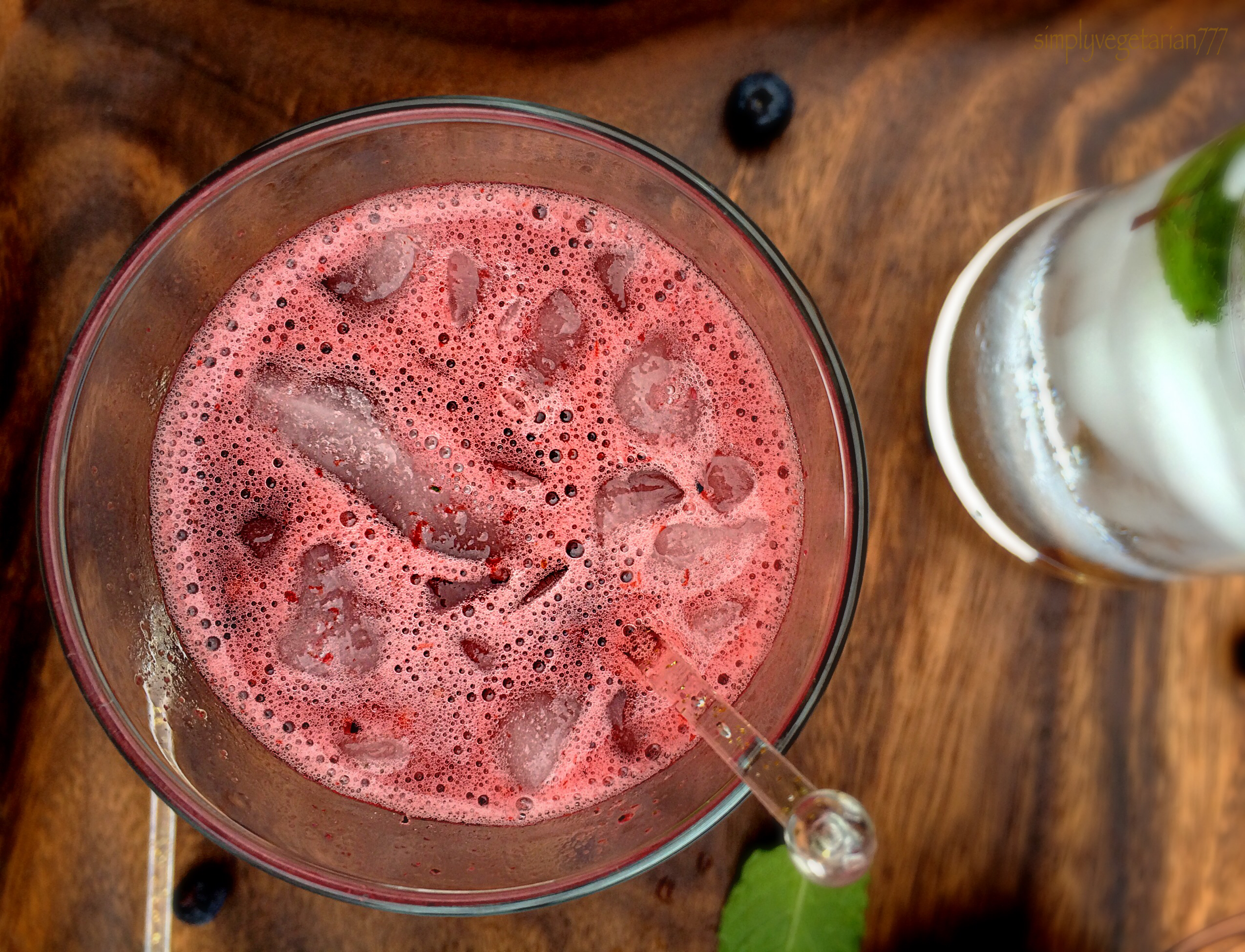 Have I ever admitted that I love fruits but donot like eating then much. Wierd ? Huh! Yes, there are people like me too. So I find such ways to consume fruits, which are interesting and that I can drink on.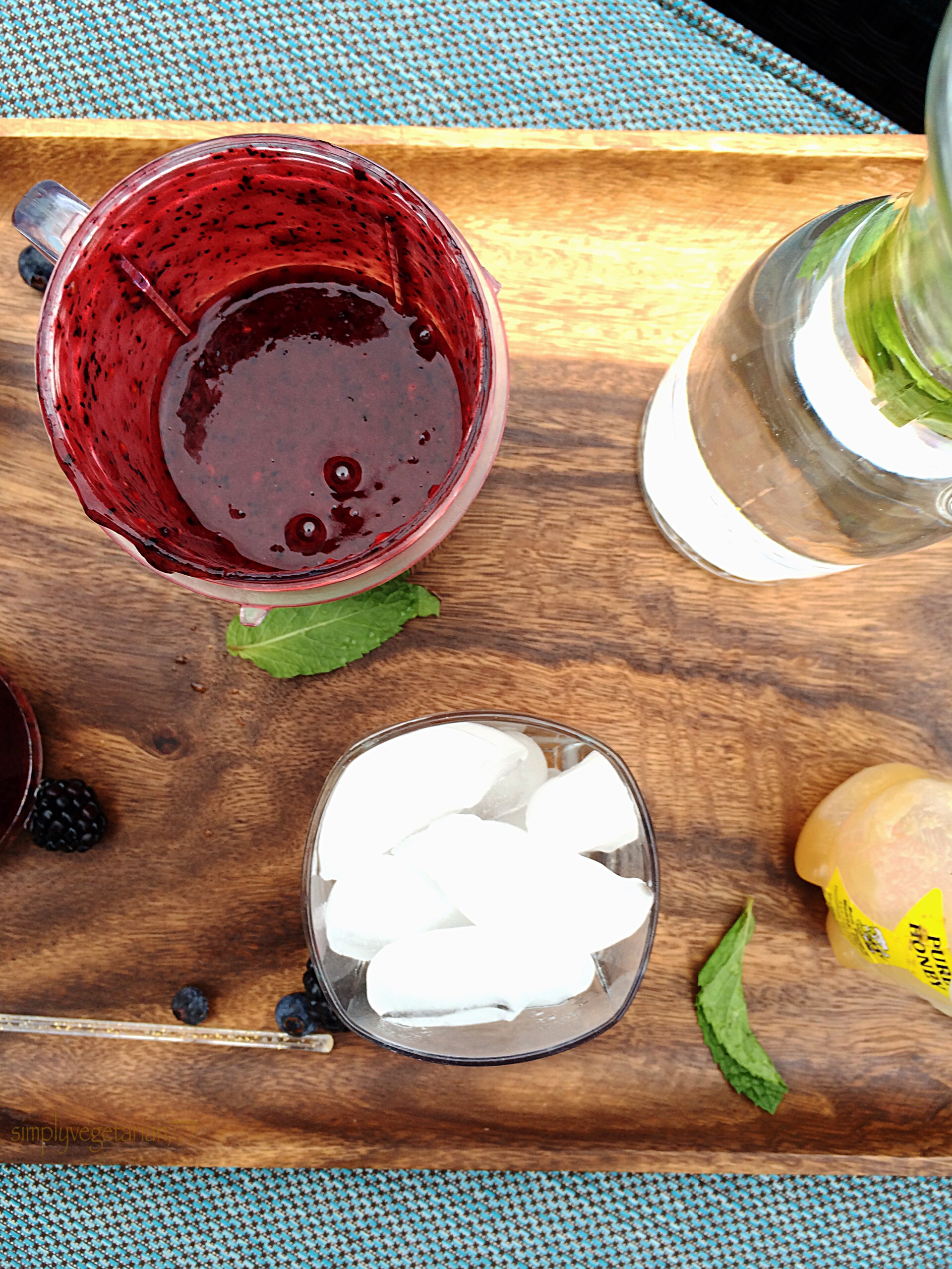 Berry Coolade
Servings: 4
Difficulty: easy
Blender and serving glasses
Ingredients
Blueberries – 1 cup
Blackberries – 1 cup
Mint leaves – 8 to 10
Lemon Juice – 1/4 cup
Honey – 1&1/2 tbsp
Rock salt / Kala Namak – 1 tsp
Ice cubes and water
Note – You may use falsa or mulberry (shahtoot) instead of blackberries or blueberries. You may even use frozen berries.
Method
1. Wash the berries well. Remove any stems, if there.
2. Take the blender. Add all the ingredients besides ice and water to the blender. Blend till you get the fine purée. You may sieve the purée or use as is. I used as is, without wasting a bit.
3. Pour ice and water in 6 oz glasses till half. Pour 1/2 cup purée in each glass. Stir and serve chilled! Adjust salt and honey if required. You may use sparking water or club soda instead of water.
Enjoy this drink anytime with family and friends.