Blackberry Long Island Mocktail : Fiesta Friday Anniversary!!
As an Amazon Associate and member of other affiliate programs, I earn from qualifying purchases.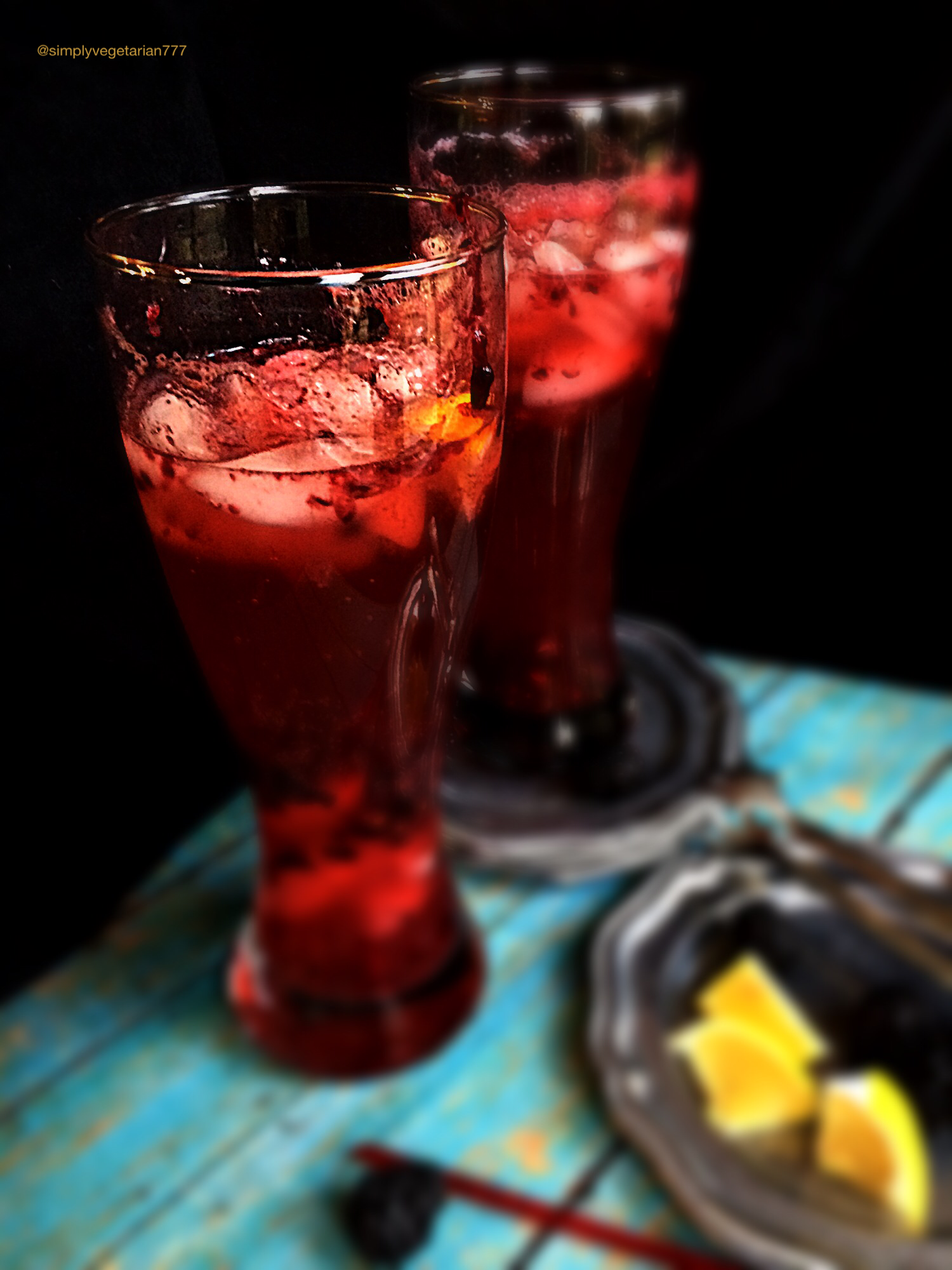 This party is going to go on for long people! Till the party is on, the drinks are on! Let's rock it!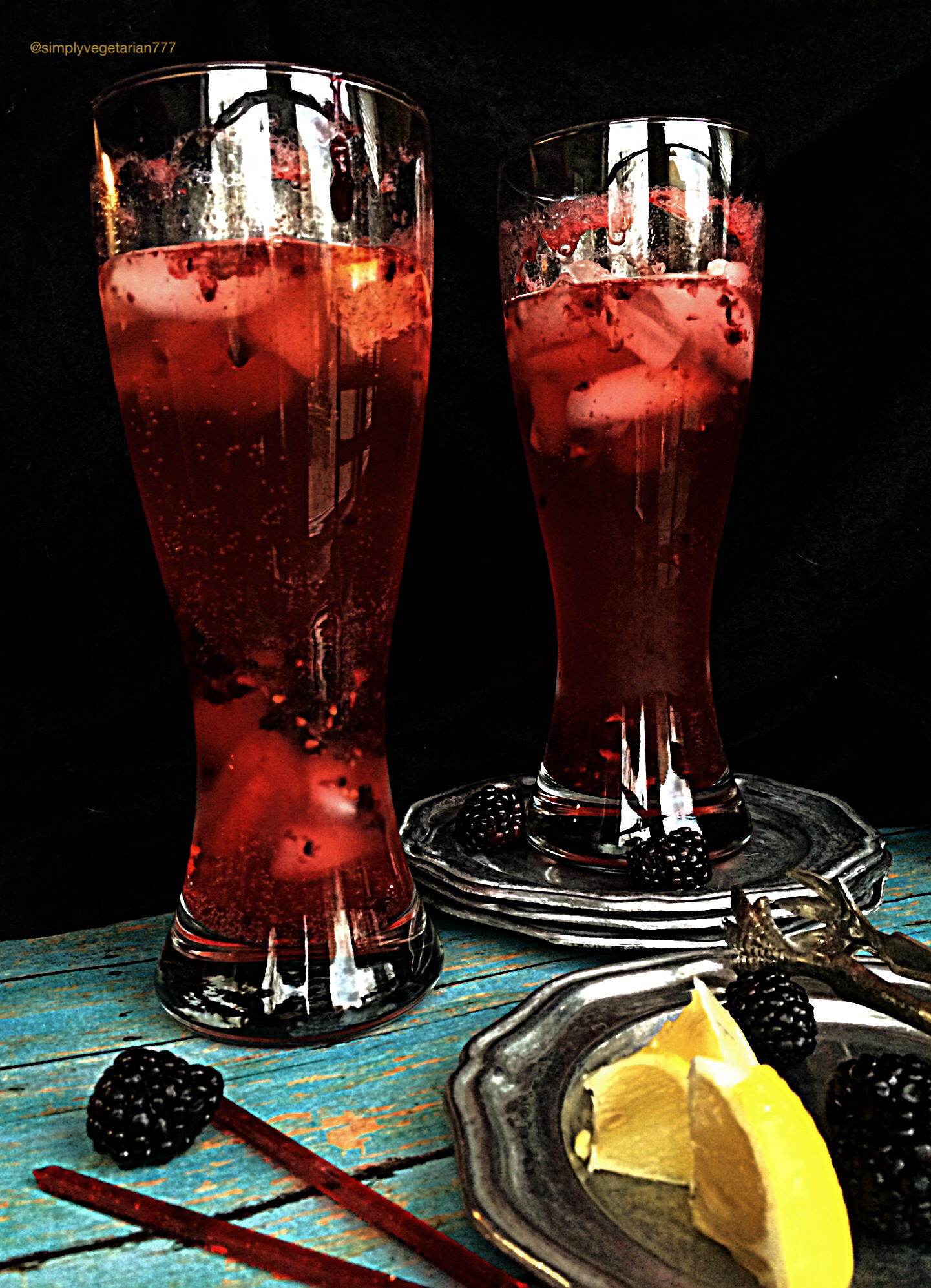 With appetizers and bite size goodies, drinks are must. Though I would have loved to spike this TGIF inspired drink with vodka and gin, but kept it alcohol free for my friends who stay away from the goodies of sinful ;).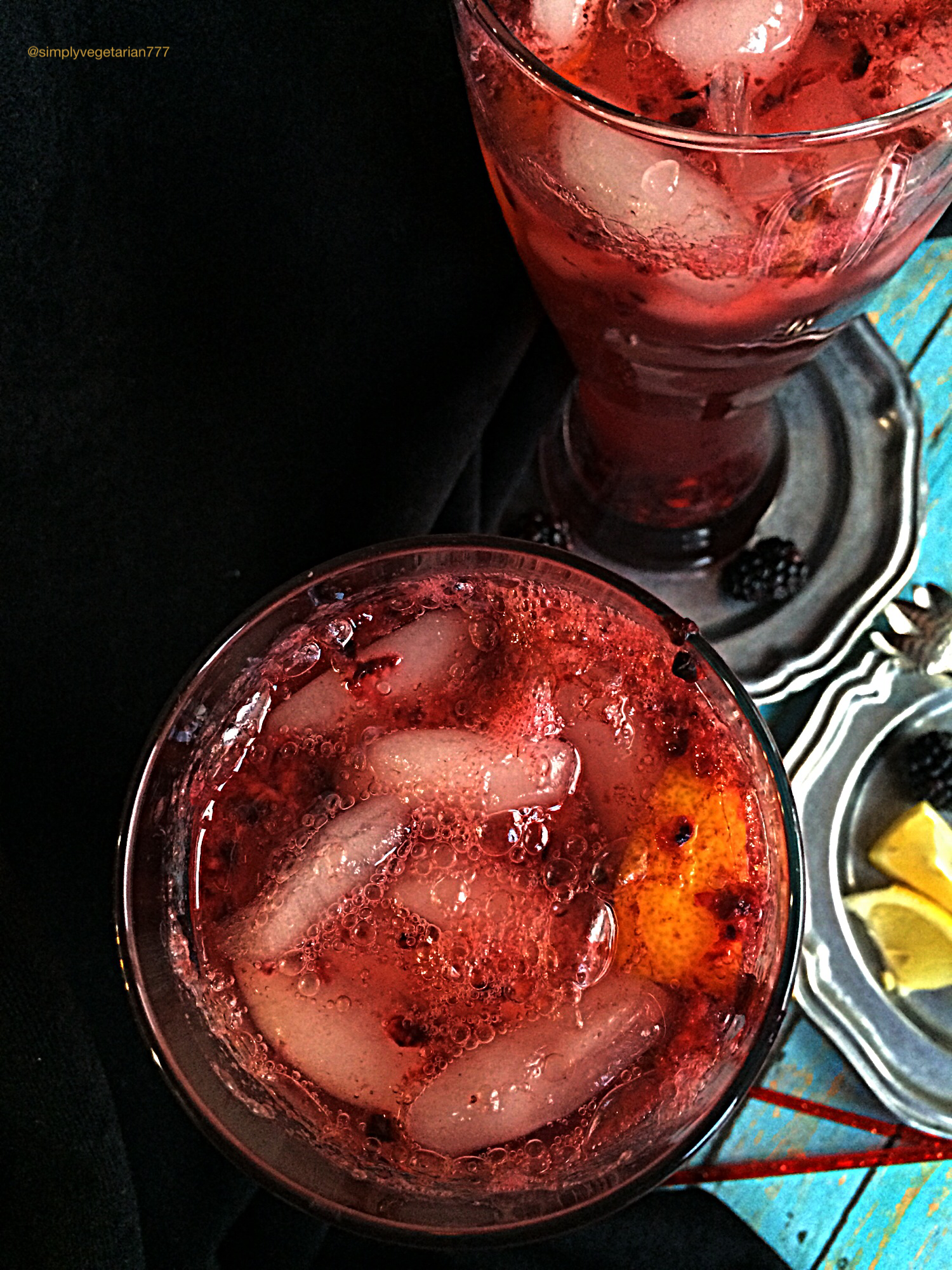 I promise to bring a cocktail later to the party and that too a gorgeous one! A super cooler!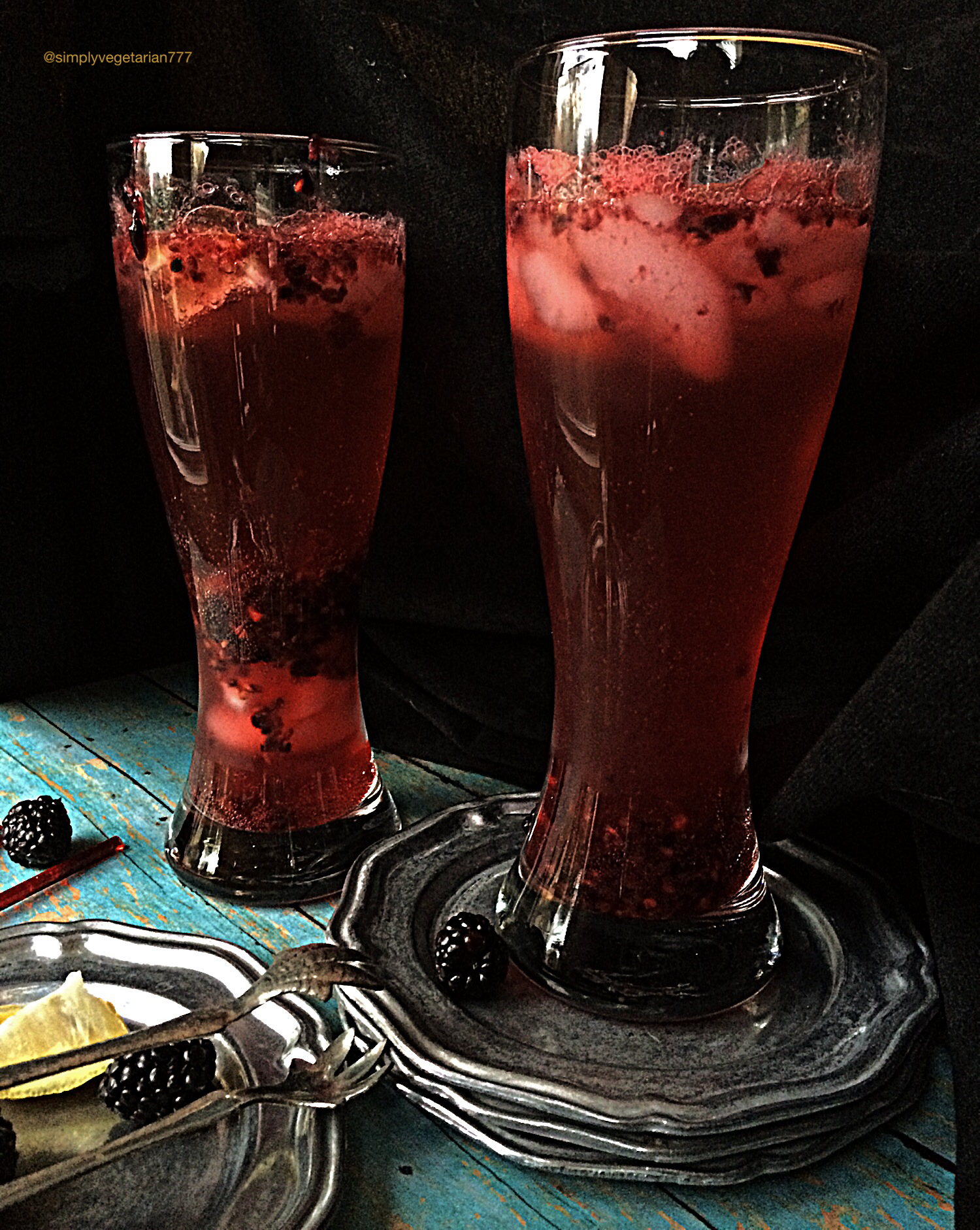 Here is a big hurrah and a grand cheer to the successful 1 year of Fiesta Friday! Love you guys! Keep rocking it!
Let's get the party started!
Serves : 2
Kitchen Equipments Required : Food processor, stirrer, 2 tall glasses, chopping board, knife.
Ingredients :
Blackberries : 10-12. Use mulberries if blackberries not available. You may use frozen ones too.
Sugar : 1/2 tbsp
Lemon juice : 2 tbsp
Tonic water & Ginger-ale
Crushed Ice
Lemon slices for garnish and on the side.
Method :
Put black berries & sugar in the food processor and purée. Add lemon nice to it. Set aside.

Take 2 tall glasses. Fill them half way with crushed ice.

Pour equal quantity of blackberry purée to both the glasses. Top with equal quantity of tonic water and ginger-ale. Stir and serve chilled with lemon slices on the side.
Yes, simple pleasures of life are that simple. Cheers and enjoy with friends and family!
I hope the co-host lovely ladies Hilda and Chef Juliana like my plate of appetizers :).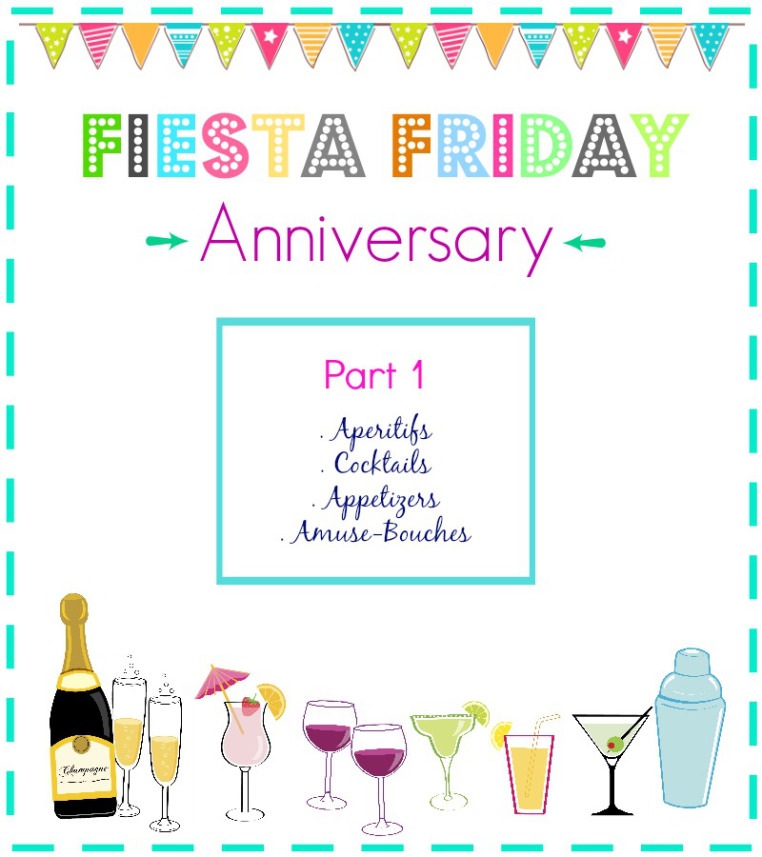 Sonal