Boiled Corn and 4 Flavors !
As an Amazon Associate and member of other affiliate programs, I earn from qualifying purchases.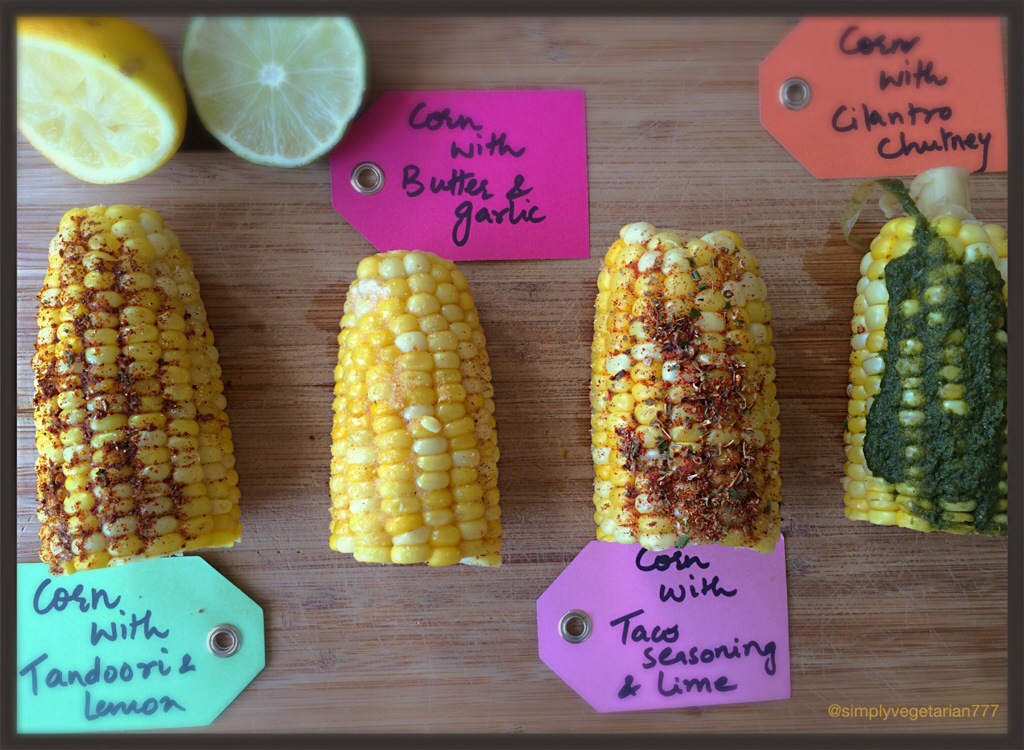 Tell me one person who doesn't like corn! No seriously. I am sorry if you are the one, didn't mean to threaten anybody here ;).
American corn is the sweetest corn I have ever tasted but for that matter, I have tasted only 2 kinds : Indian corn from India and American corn of USA. They are very different in their qualifies. No comparison here since they both are different in textures and tastes. I love my Indian corn, fire roasted and with lot of red chili powder, salt and lemon. When I pick an American corn, it has to be boiled since every kernel is dripping with sugar and that doesn't behave much on direct fire. Oh boy! 13 years ago, I tried grilling it and what a bad decision. I haven't grilled these beauties since then. If I have to grill these, I peel the corns and check for tougher kernel to sustain the fire grilling.
Summer is a barbecue time here and it calls for corn without failure. So this was my take on bringing the variety for our 4 people weekend barbecue. Amit loved tandoori and lemon combination. I loved Green cilantro chutney. Aanya liked taco seasoning and lime. Myraa loved garlic and butter. We all got our way.
Super simple and here is how! Just boil the corns in halves till they are tender, for about 10 minutes. And they are ready to be dressed up.
1. Tandoori and Lemon Dressing.
For tandoori mix recipe, click here. Just rub some of this price mix along with lemon and salt and you are in for a fiery treat.
2. Garlic and Butter Dressing.
You don't need much for this either. A classic! Butter, garlic powder and salt. If you don't have garlic powder, then jut heat up the butter with some freshly grated garlic and salt. That's it. Yummy!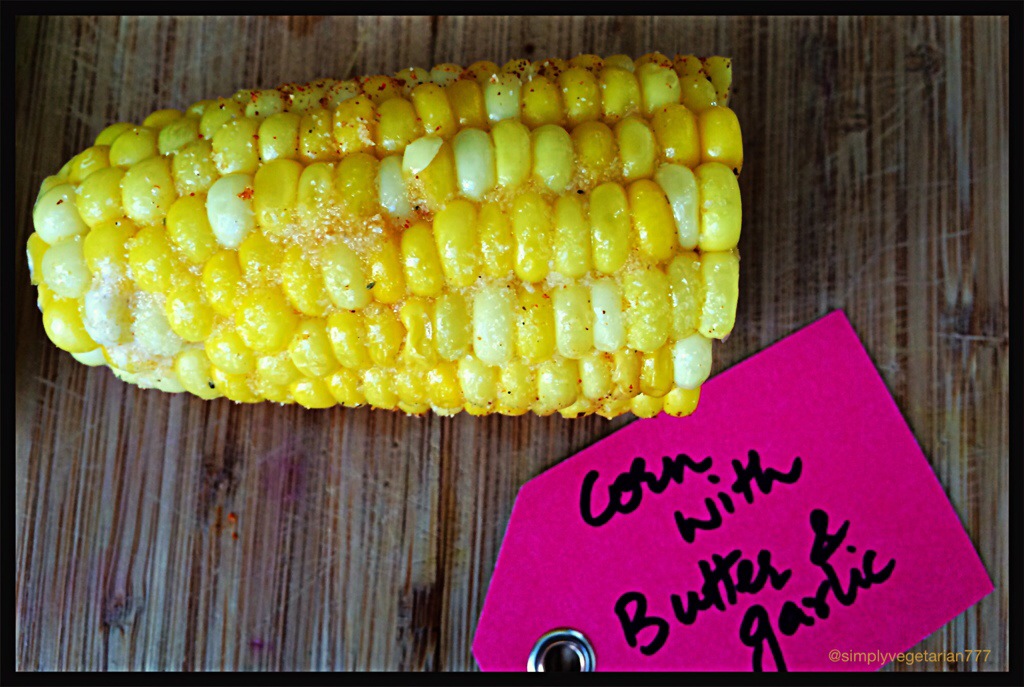 3. Taco seasoning and Lime Dressing.
To get the recipe for taco seasoning, click here. Take some of the seasoning mix, add salt and rub it with lime or lemon and you will be in heaven Mexicana :).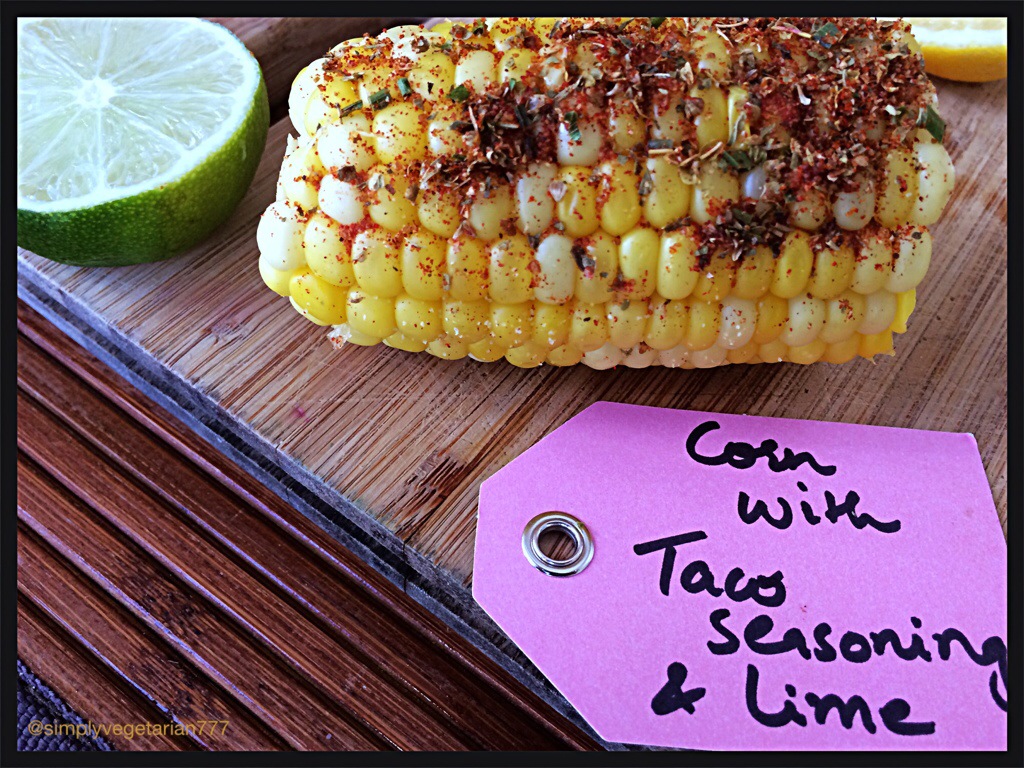 4. Green Cilantro chutney Dressing.
You need green chutney for this and it is a complete dressing on its own. For the recipe, click here. Just dip your boiled corn in this gorgeous bath and you have a scrumptious boiled corn on the side.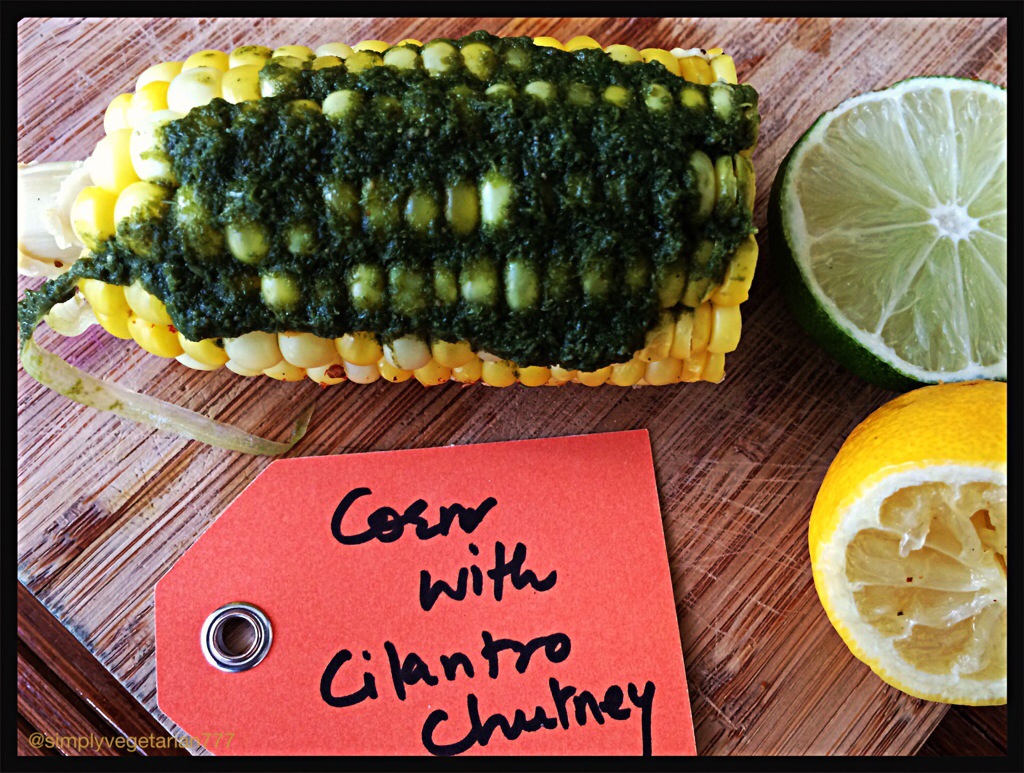 Have fun experimenting with these flavors in your next barbecue get together. I promise your guest would love you for this variety.
Psst, yes you! Don't log out yet. Another brilliant idea is to scrape these dressed and boiled corns and toss them with some onions and bell peppers and serve as a side salad. Ingenious? Right? ;).
Sonal