Buttermilk Scones : Chocolate Glazed and Lemon Sugar Glazed
As an Amazon Associate and member of other affiliate programs, I earn from qualifying purchases.
Thanks to Liz of My favorite pastime, her baked recipes are always a source of inspiration to me! She bakes and then bakes some more. The best part is that her recipes are so easy to follow. No fancy shmancy ingredients and such well organized thoughts. Thanks Liz for this recipe, which I tweaked just a bit to fit it to my family's palatte!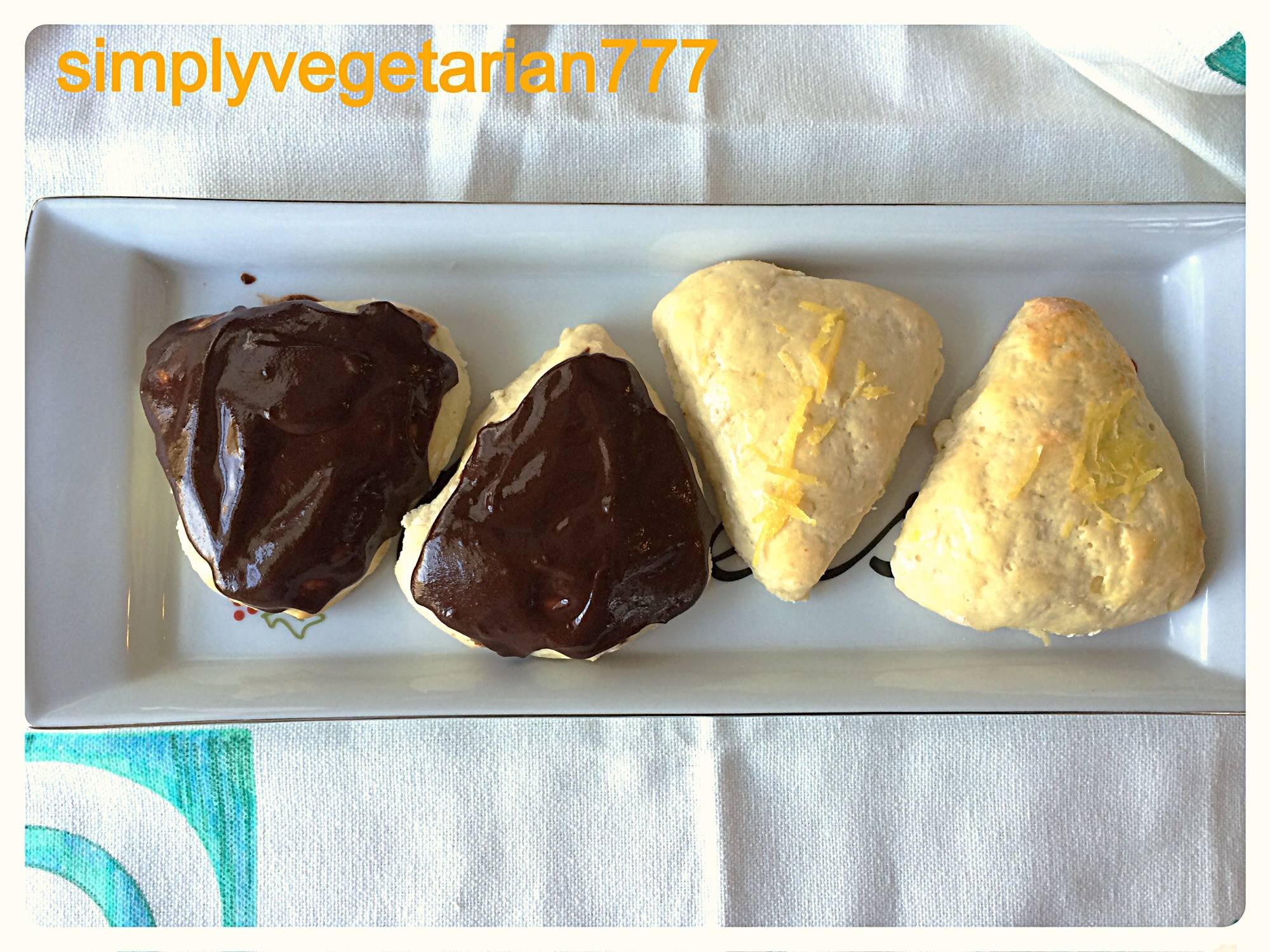 Thank goodness that I had the ingredients on hand. The original recipe is linked above with the blog reference. Do read it for more details on various things. She has given the recipe for making your own buttermilk at home too. In case, the culture is not available, click here, for a good buttermilk substitute which can be made with milk and vinegar.
Yields : 10-12 scones or 18-20 mini scones
Ingredients :
Refined Flour : 250 gms, approximately 2 cups + a little more for kneading. Liz always weighs her ingredients and so did I.
Baking powder : 2 tsp
Salt : a pinch
Butter, cut in cubes : 60 gms or 1/4 cup
Sugar : 3 tbsp. Liz used 2 tbsp castor sugar
Egg : 1 beaten lightly
Buttermilk : 1/2 cup + 2 tbsp
Vanilla essence : 1 tsp, which I forgot to add and didn't miss it in the taste ;).
Buttermilk or egg for glazing
Method :
Preheat the oven at 425*f. Prepare a baking sheet with parchment paper or butter paper. You can skip it and just grease the sheet with some butter.
Sift flour, baking powder, sugar and salt in a bowl. Add cubed butter and rub with finger tips to make it bread crumb consistency. Make a well in the middle of the flour mixture.
Add beaten egg and buttermilk to it and use a flat knife to bring the dough together. If required, use some more buttermilk or milk to bring the dough together. Only if required. The dough will be sticky at this point.
Slightly flour a flat surface. Place the dough on it and knead for short time with gentle hand for 20 seconds. The kneading should be done by folding it back over itself and then pressing down. It will loose its stickiness in the process.
Divide the dough into 2 equal parts . Roll them out or press them into 2 discs of 2 cm thickness. Cut slices off the disc in pie shape.
Place each ice on the baking sheet, 1-2 inches apart. Brush with buttermilk or egg for shiny crust. I used buttermilk.
Bake in the oven for 12-18 minutes. Such a vast difference since Liz's recipe mentioned 10-15 minutes and mine took 20 odd minutes. I guess the weather and temperature makes a difference. Once they are golden and well risen, they are done.
Transfer to cooking rack and serve warm as is. They are not super sweet but with a subtle sweetness.
Chocolate glazed Scones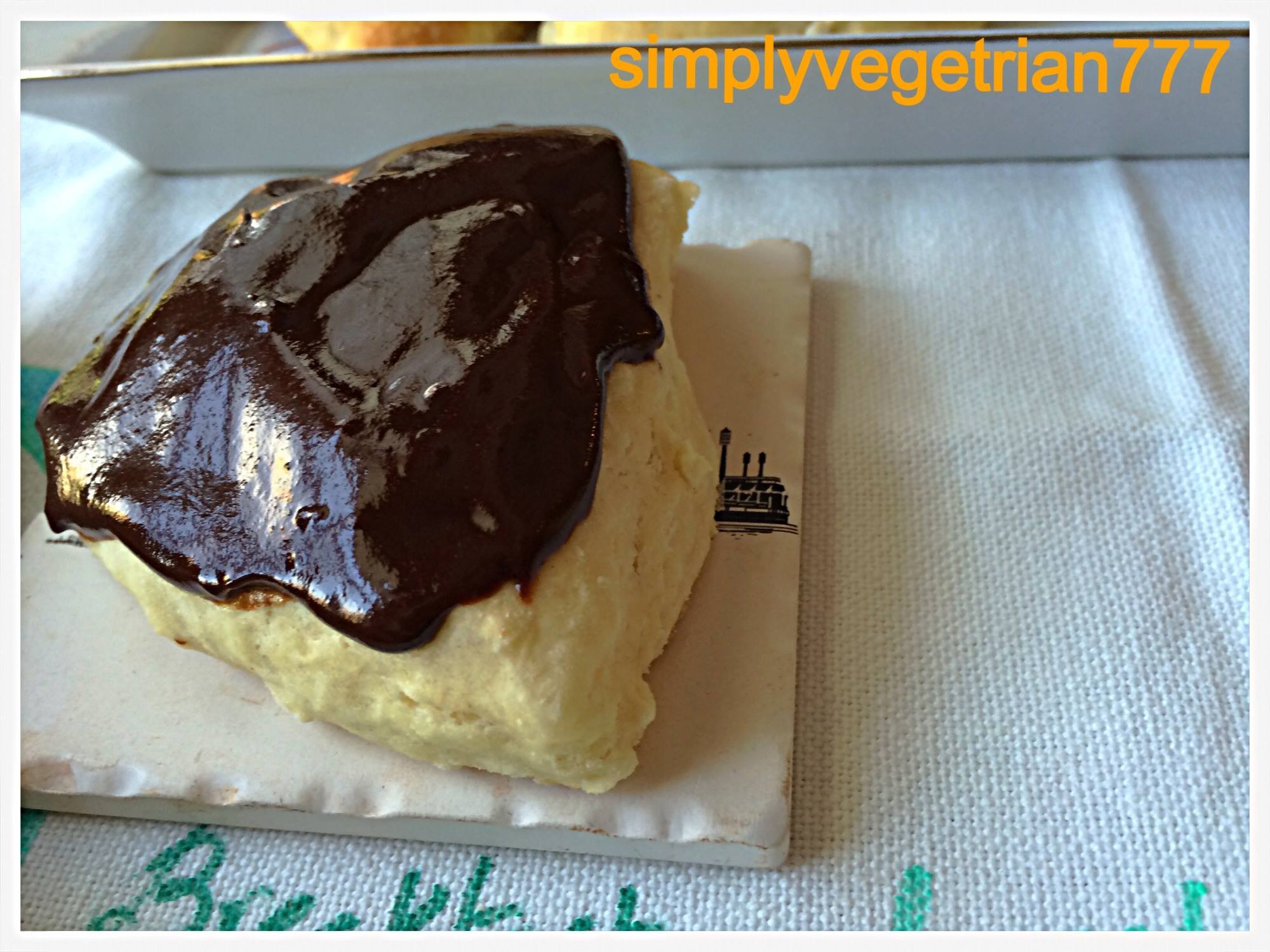 It's easy peasy lemon squeazy! Really :).
Take 2 tbsp of semi sweet chocoate chips and 2 tbsp of milk in a microwave safe bowl. Heat for 45 seconds. Take it out. Mix well till the milk and chose blends well together. All ready!
Lemon Sugar Water Glazed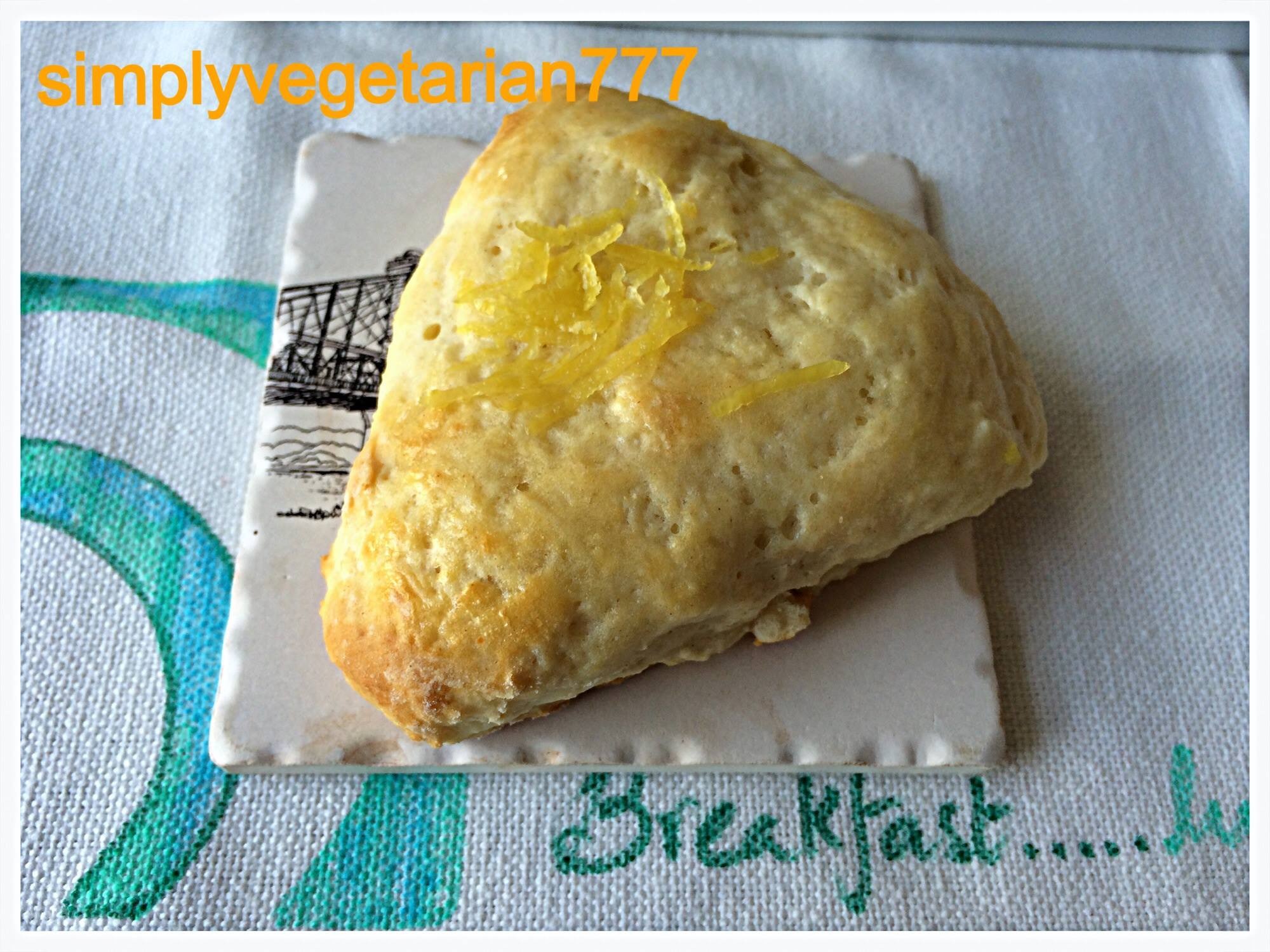 Wash a lemon. Grate the yellow part(only) of the peel. Take 1/2 tsp of peel, add 1 tbsp sugar and 2 tbsp water in a microwavable bowl. Microwave for 30-35 seconds, till sugar melts. It is ready! Just brush the hot, out of the oven scones with this flavored water and it will be the best thing ever :). This was my favorite.
Disclaimer : The original recipe source is Liz from my favorite pastime!