Caramelized Onions and Black Beans Quesidellas : A simple Mexican fare!
As an Amazon Associate and member of other affiliate programs, I earn from qualifying purchases.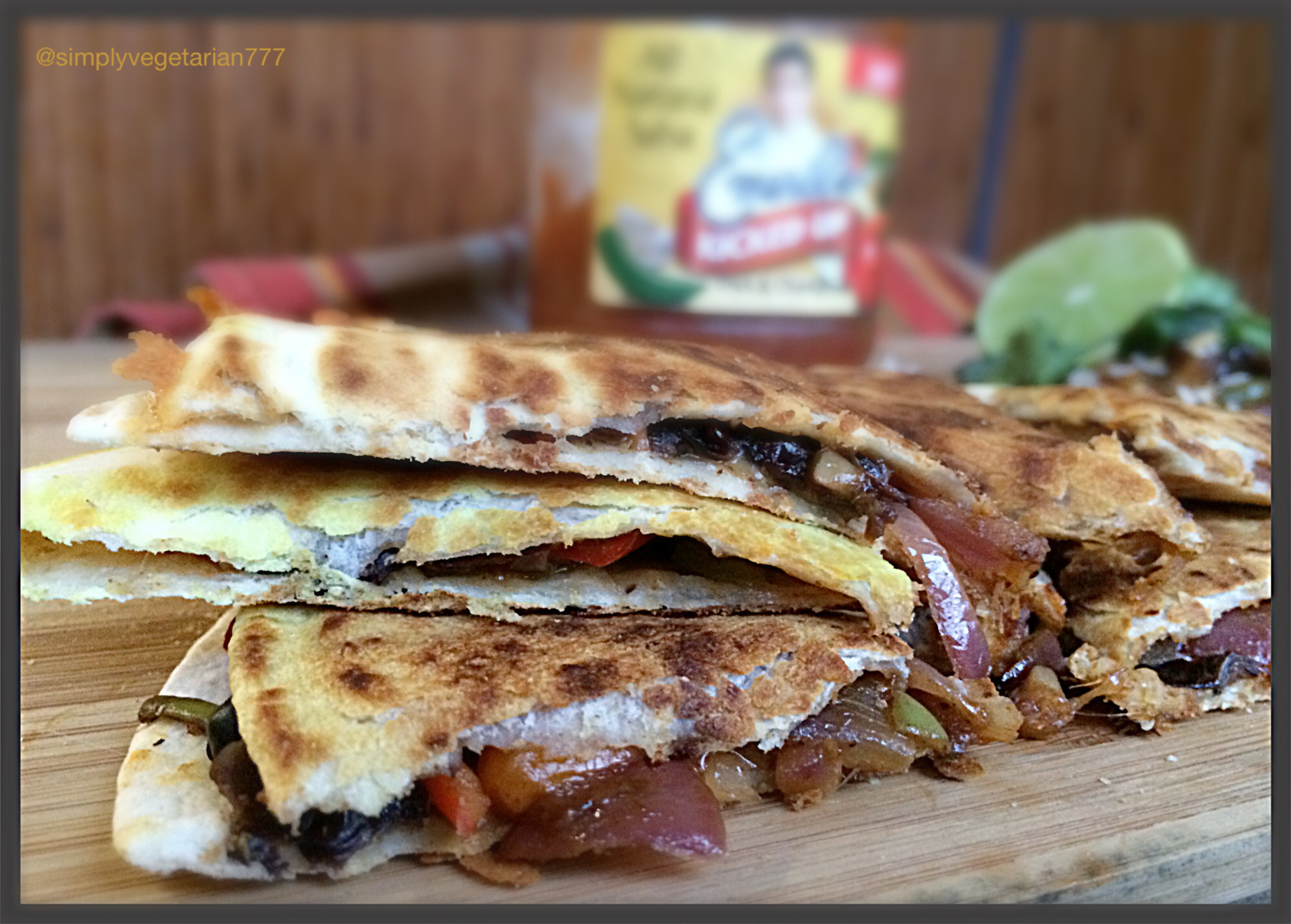 My family loves Mexican Food! If not anybody else, I am always up for a good Bean Burrito, Black beans or pinto beans on the side, a big scoop of guacamole with pico de gallo….that's happy me!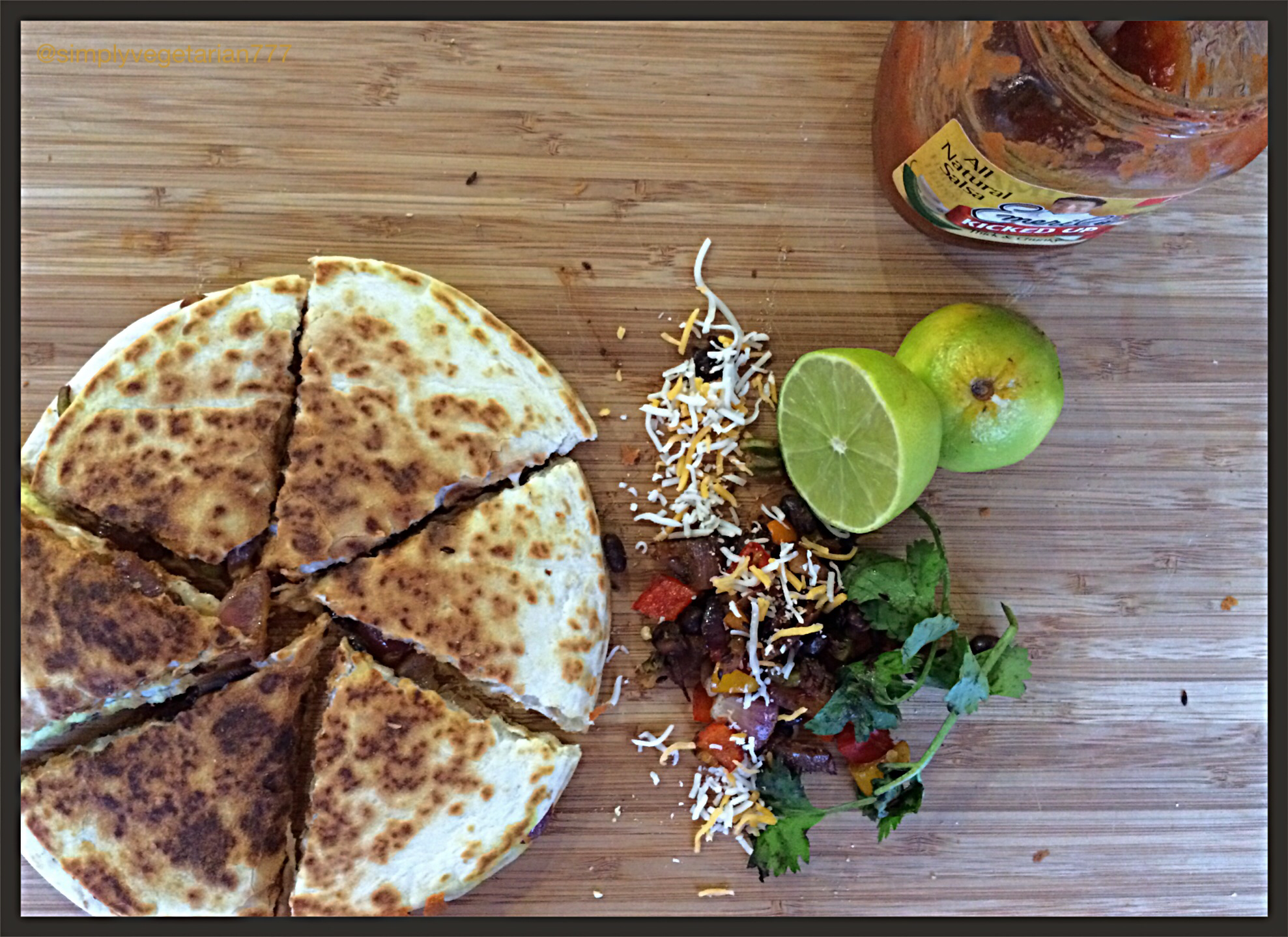 May be I smell so much of Mexican food that people have actually approached and have started a conversation in Spanish with me and I always end up saying "I am sorry, I didn't get you…I don't speak Spanish". I need to start learning Spanish soon!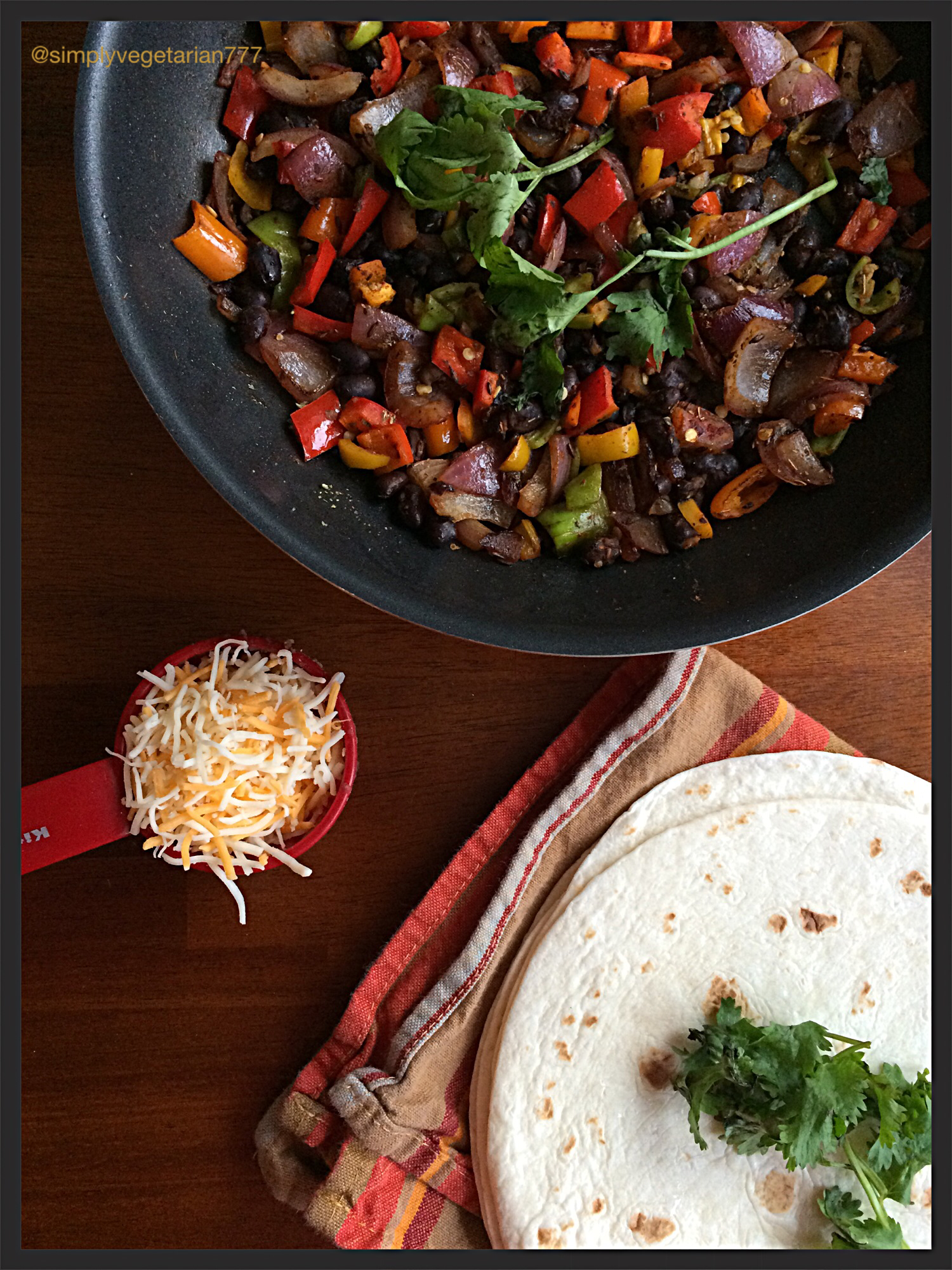 I started taking that in my stride until recently when an old man approached me at the Orlando airport , "fellow Brazilliano?". He seemed lost. I was rushing to catch the train holding the hand of my little one while Amit and my older one were ahead of us. I said, "sorry…you speak English?". He threw his hands in despair and gave me the looks as if I was deliberately kidding, asking him to talk in English. At that point I thought, I need to learn Portuguese now.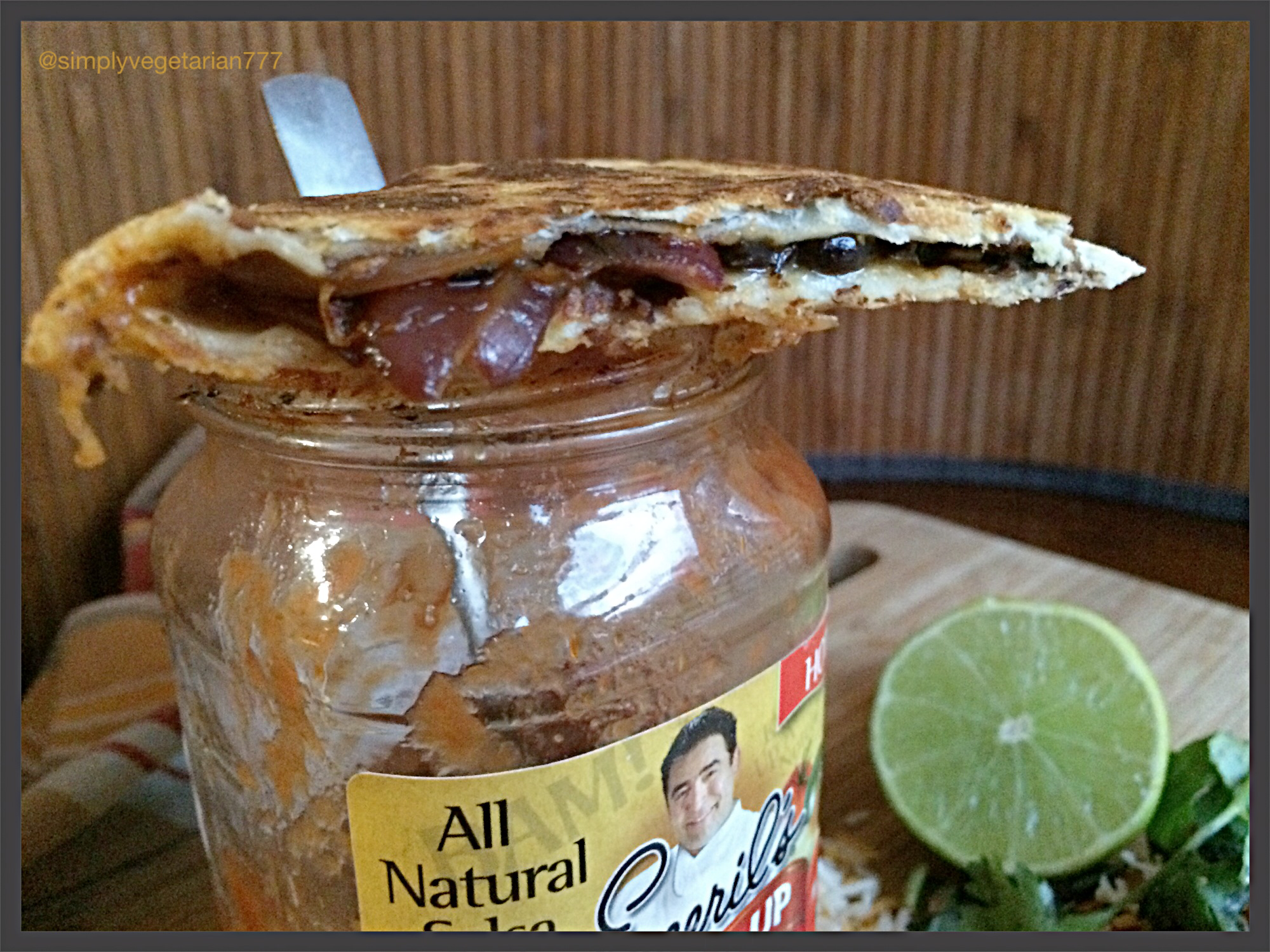 I think I talked too much here…umm..may be!! Let's get cooking these delicious Quesidellas!
Serves : 2
Kitchen Equipments Required : 2 heavy bottom pans, chopping board, knife, flat spatula, stirring spoon.
Ingredients :
Oil : 2 tsp
Garlic : 2 tsp, chopped
Onion : 1 small, chopped thick
Bell peppers : 1/2 cup chopped
Black beans : 1/4 cup. You may use Red Kidney beans instead.
Cilantro/Coriander leaves : 1 tbsp, chopped
Cumin powder : 1 tsp
Oregano powder : 1/2 tsp
Paprika : 1/4 tsp
Salt to taste
Cheese, shredded : 1/2 cup. You may use Mexican blend or cheddar or Queso along with mozarella.
Tortillas : 6, medium size
Lime juice : 1 tsp
Oil : a little to grill the Quesidellas
Method :
Making the stuffing : Heat oil in pan. Add chopped garlic, bell peppers and onions to it. Sauté them for 2 minutes on medium flame. Add black beans to the pan along with cumin, oregano, paprika and salt. Cook for 2 more minutes. Switch off the flame. Add cilantro leaves and lemon juice. Toss well. This makes an excellent side to fajitas or even a warm salad !

Making Quesidellas :
* Divide the stuffing and cheese in 3 equal portions.
*Heat another heavy bottom pan and lightly grease the pan.
* Put a tortilla on the hot pan. Spread a layer of beans on the tortilla. Spread cheese on top of it. Cover it with another tortilla.
* Press with flat spatula and grill on lower medium heat.
* Flip it carefully and grill on the other side too, till cheese melts and crisps up.
* Quesidellas are ready!
Serving Suggestion :
Serve it with guacamole, salsa, sour cream and Tabasco! An absolutely delicious dish!
Taking these Quesidellas to share with my FF friends at Angie's , gracefully co-hosted by Marghy and Aunt Juju. I hope that the lovely ladies will love these simple and yum Mexican sandwiches as much we did here at my cucina !
Sonal