Carrot Rice
As an Amazon Associate and member of other affiliate programs, I earn from qualifying purchases.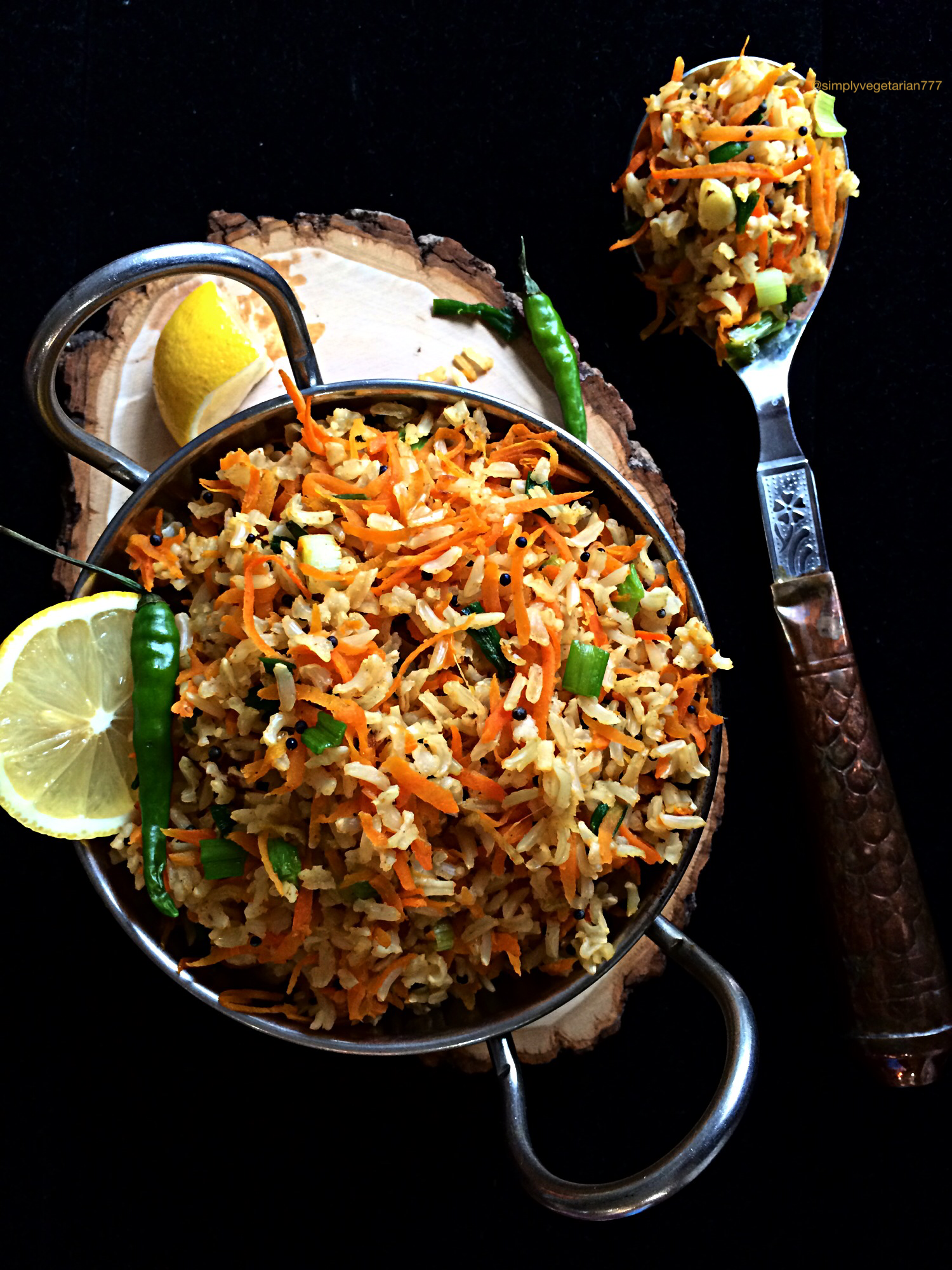 Unlike USA, carrots are very seasonal in India. These come in abundance in the cold months of winters. Crispy, juicy, delicious, nutritious, versatile and a gorgeous root vegetable.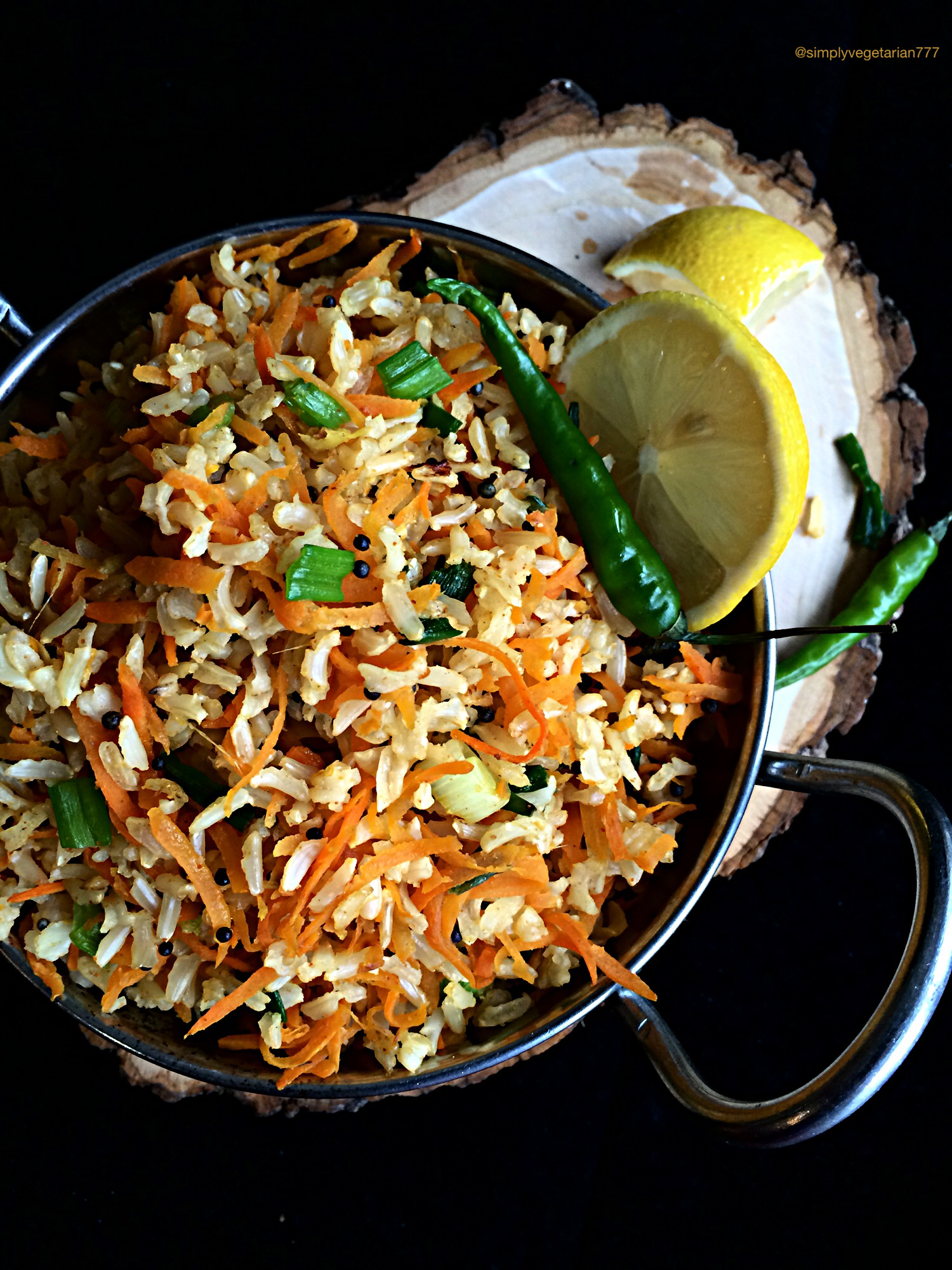 We get these deep red colored carrots in India, which I miss a lot here in USA. That deep red color and sometimes black colored carrots. I absolutely love love love munching on these juicy and fibrous vegetable. Had made some brown rice the other day and had bought a bag of carrots which was waiting to be used. So combined the 2 and the result was a lip smackingly delicious meal deal !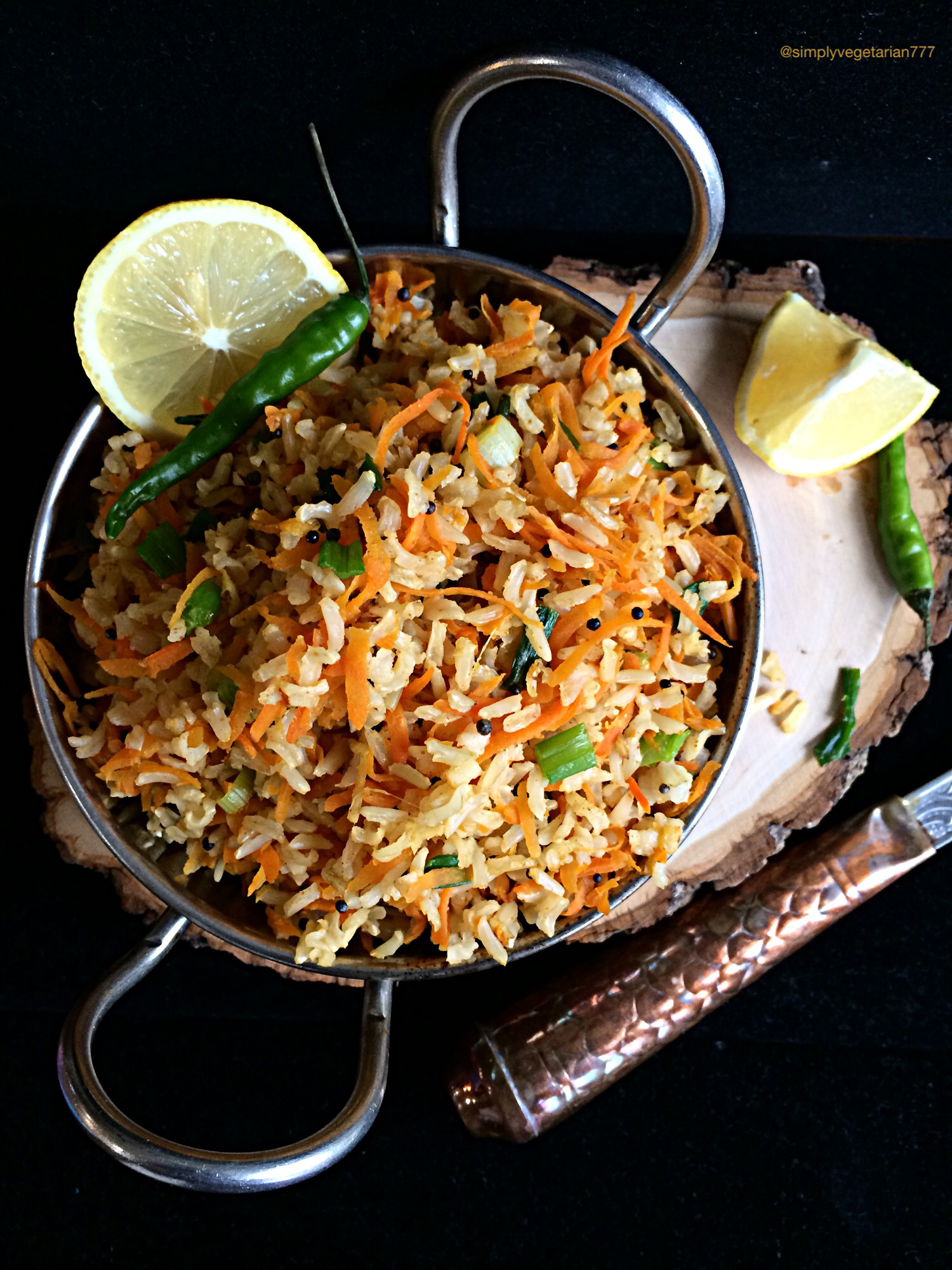 I believe in wholesome cooking with fewer ingredients and this recipe fits the criteria just right. Just few ingredients and a very refreshing rice meal is done for your lunch or dinner or during any busy weeknight too!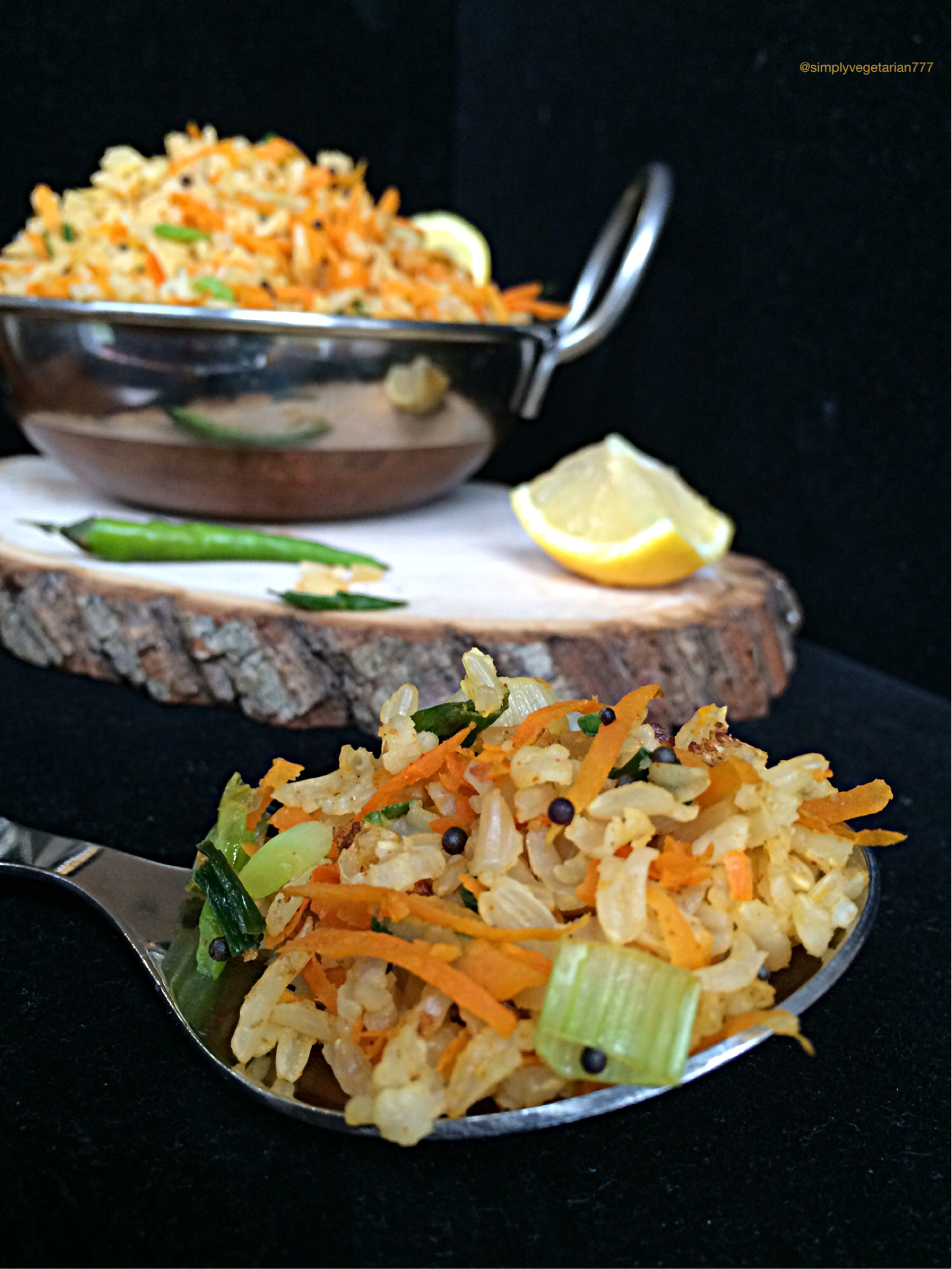 This is how to whip it up in a pan!
Serves : 2
Kitchen Equipments Required : Chopping board, knife, heavy bottom pan with lid (hard anodized preferred), grater, cooking spoon or stirrer.
Ingredients :
Rice , cooked : 1 cup. You may use any variety of rice. I used brown rice.
Carrots, peeled and grated : 1 cup
Green onions / scallions : 3, chopped in thin circles.
Ginger : 1/2 tsp, freshly grated
Garlic : 1/2 tsp, freshly grated
Oil : 1 tsp
Black mustard seeds : 1 tsp
Red chili powder : 1/2 tsp
Salt : to taste
Lemon juice and roasted peanuts, optional for topping.
Method :
Heat oil in the pan. Add mustard seeds and let them splutter a bit. Keep your face away since they jump high ;).

Lower the heat and add grated ginger and garlic to the pan. Sauté for 30-45 seconds till the raw smell is gone.

Now add the chopped green onions. Sauté for a minute. After that, add grated carrots. Sauté the carrots on lower medium flame for 3-4 minutes, till they seem slightly caramelized.

Add salt and red chili powder. Toss well with the ingredients in the pan and now add cooked RICE to the pan. Stir it with other ingredients . Cover with lid and cook on lowest flame for another 3-4 minutes.

Serve it hot with cilantro chutney/pesto and yogurt raita! If you wish then you may squeeze some lemon juice and top with roasted crushed peanuts for that extra punch.
Absolutely delicious and extremely easy.
Enjoy!
Sonal