Cinnamon Mango Shrikhand Pudding
As an Amazon Associate and member of other affiliate programs, I earn from qualifying purchases.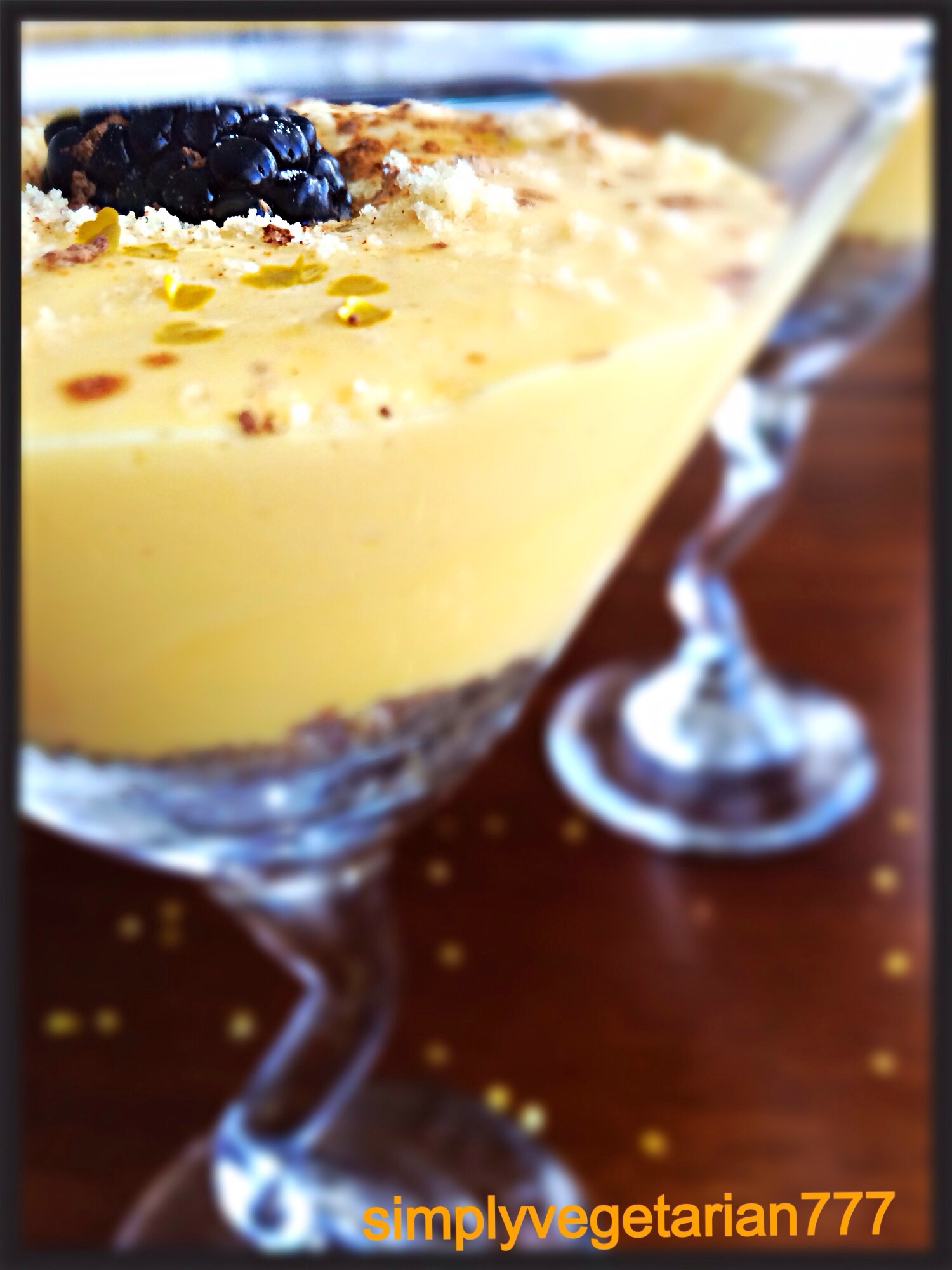 Cinnamon Spiced Mango Shrikhand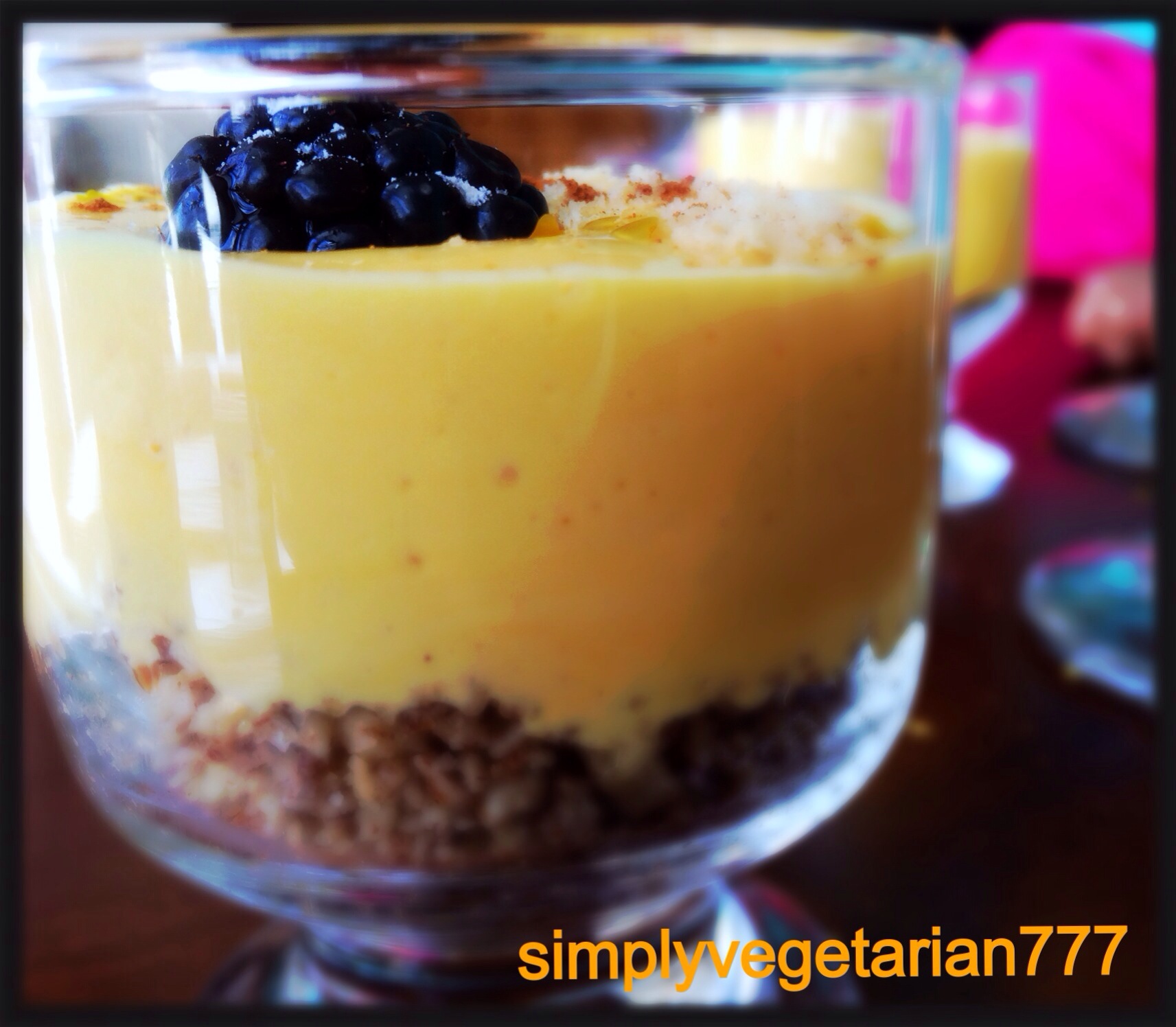 Pudding with Almonds and Pecans Base
Shrikhand is an Indian sweet dish made of strained yogurt. It is one of the main desserts in Maharashtrian cuisine and Gujarati cuisine. Traditionally to prepare shrikhand, yogurt is tied in a cotton cloth and left under pressure to drain. The strained yogurt, referred to as Chakka, and sugar are mixed thoroughly in a deep bowl. Cardamom, saffron, and any other flavors are then added and mixed. It is then left in the refrigerator for the sugar to dissolve. The dish is served chilled. So this is the story of Traditional Shrikhand .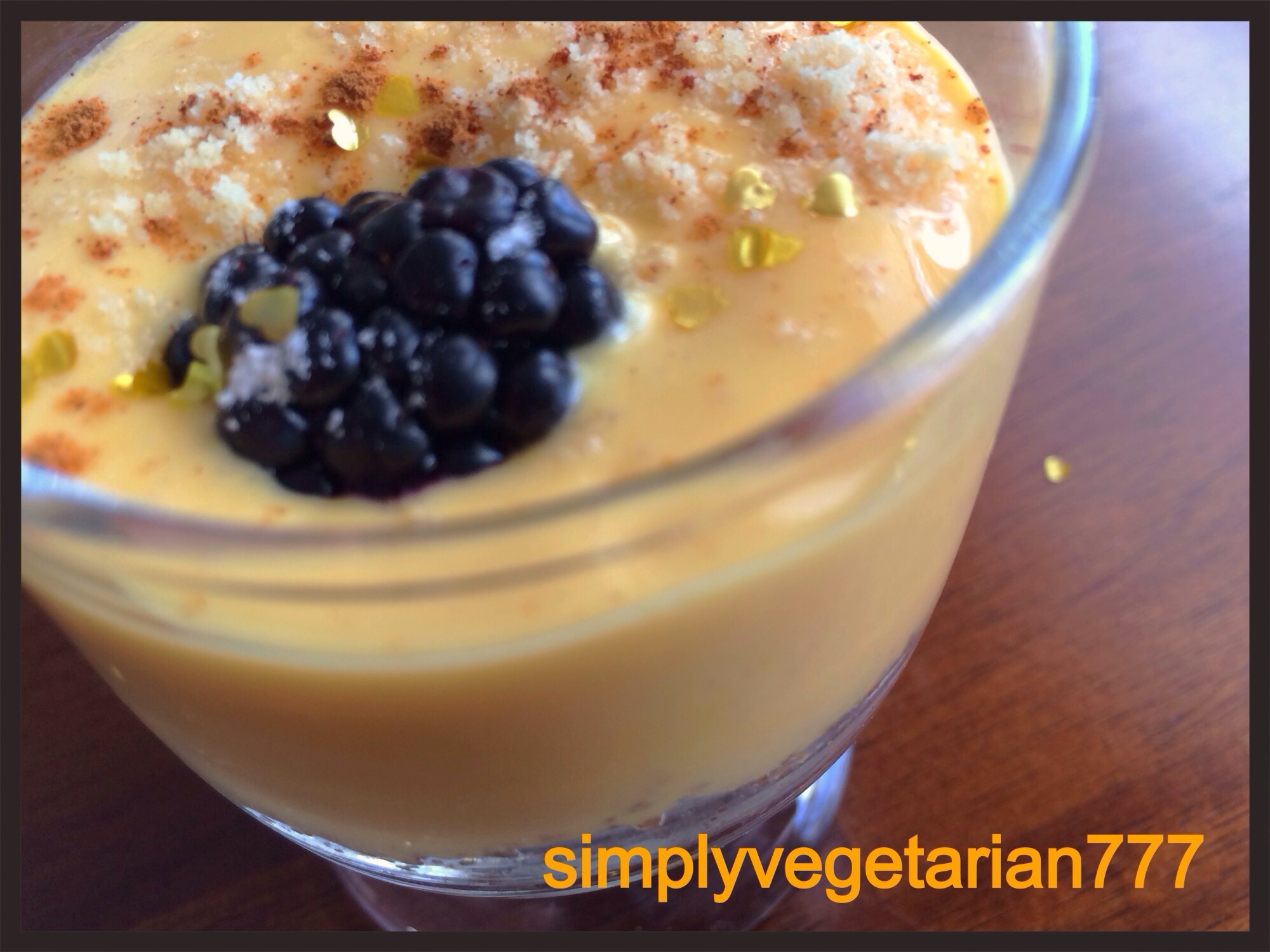 Do you want to hear the story of my twisted shrikhand? Yes, I have put a spin on this dessert. I spiked it up with mango purée and cinnamon. Gave it a crumbly base of almonds and pecans and topped with cookie crumbles, more cinnamon, coco powder and my golden heart ;).. Ya! Ya! Not mine but store bought little golden hearts :).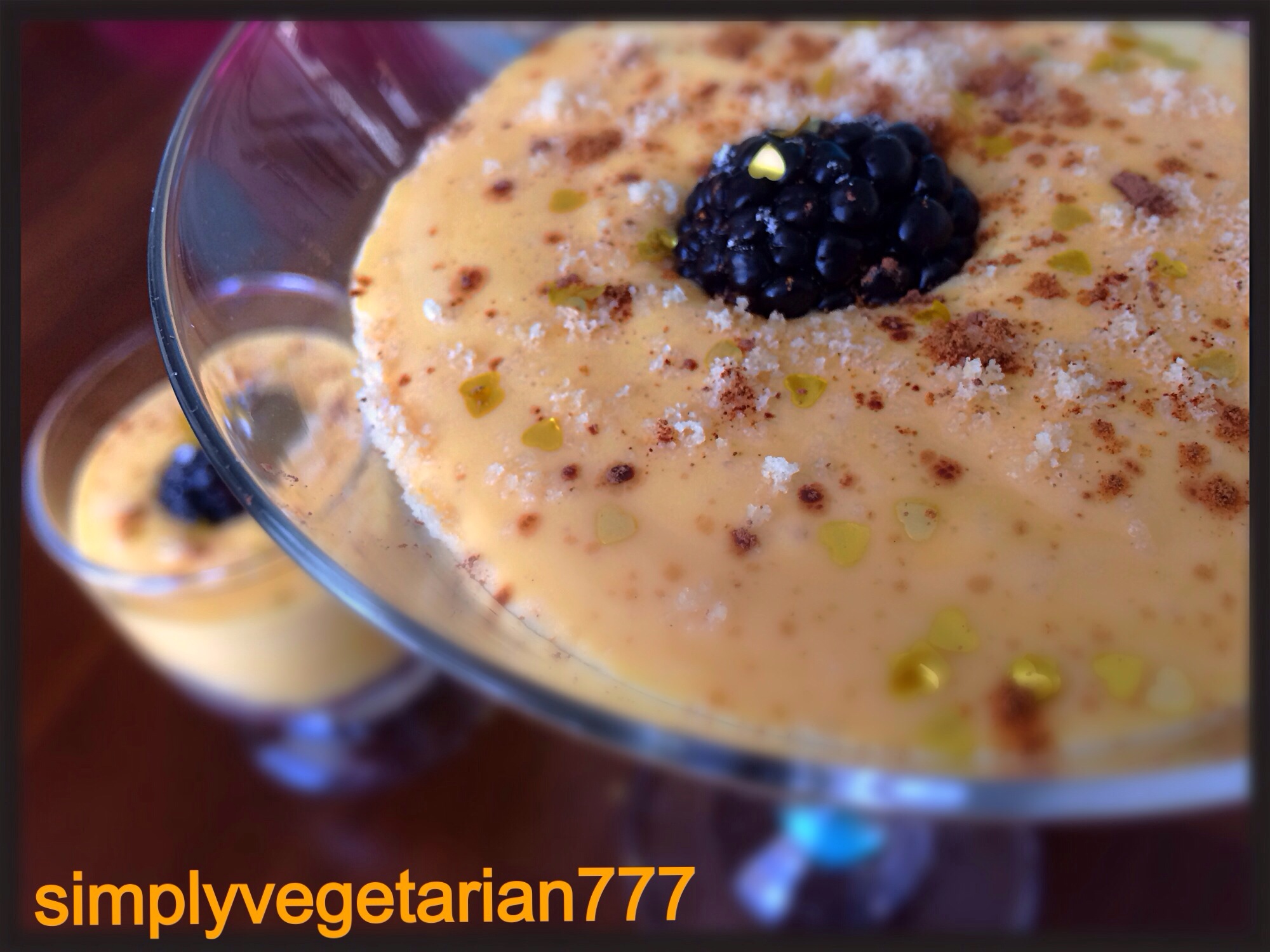 Again a yummy dessert with few ingredients and simple but great flavors! Do you want to know how? Get ready for the ride then :).
Putting down some music for you to tap your feet till you read and prep and eat :)). Perfect song for this dish from the Bollywood Movie Cocktail. A western Twist on Indian dessert ;).
Ingredients :
Mango purée sweetened : 2 cups. You may use fresh or frozen mango and purée it with sugar or honey in a blender.
Sour Cream : 1 Cup or you may use Greek yogurt for thicker consistency. You may also use hung curd.
Cream cheese : 1/4 cup. I used it to cut down the tartness of yogurt or sour cream.
Almonds : 1/4 cup
Pecans : 1/4 cup. You may use walnuts.
Cinnamon : 1/8 tsp or a generous fat pinch :).
Coco powder : few pinches
Black berries or berries of your choice : few
Shortbread cookies : 1, crumbled. You may use digestive biscuits or graham crackers.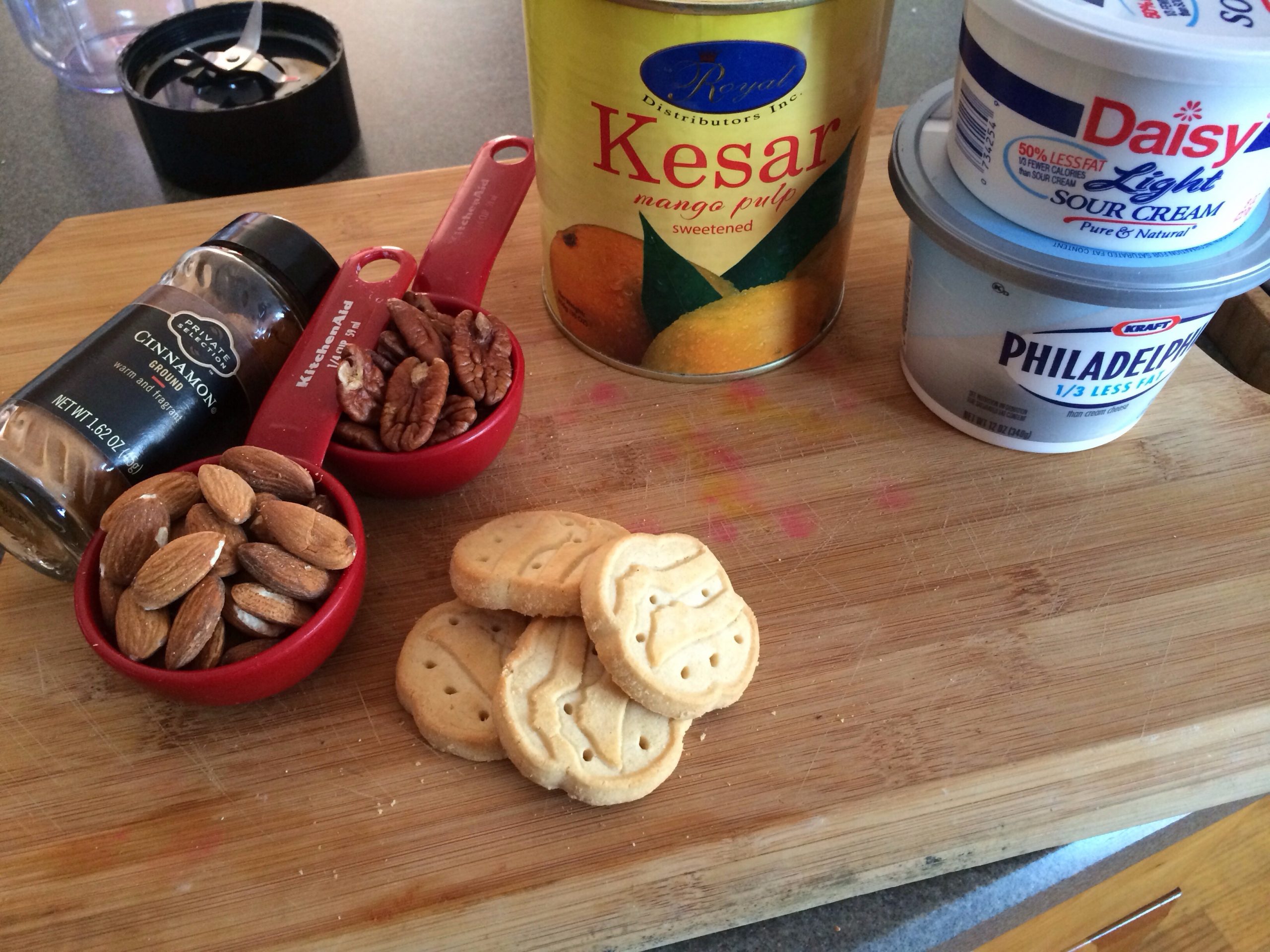 serves : 4 – 6
Method :
In a food processor, grind almonds and pecans together. They should be small grain consistency.
Now grind the cookie in the processor.
Take a blender, add mango purée, cinnamon powder, sour cream and cream cheese and blend till everything mixes and becomes light.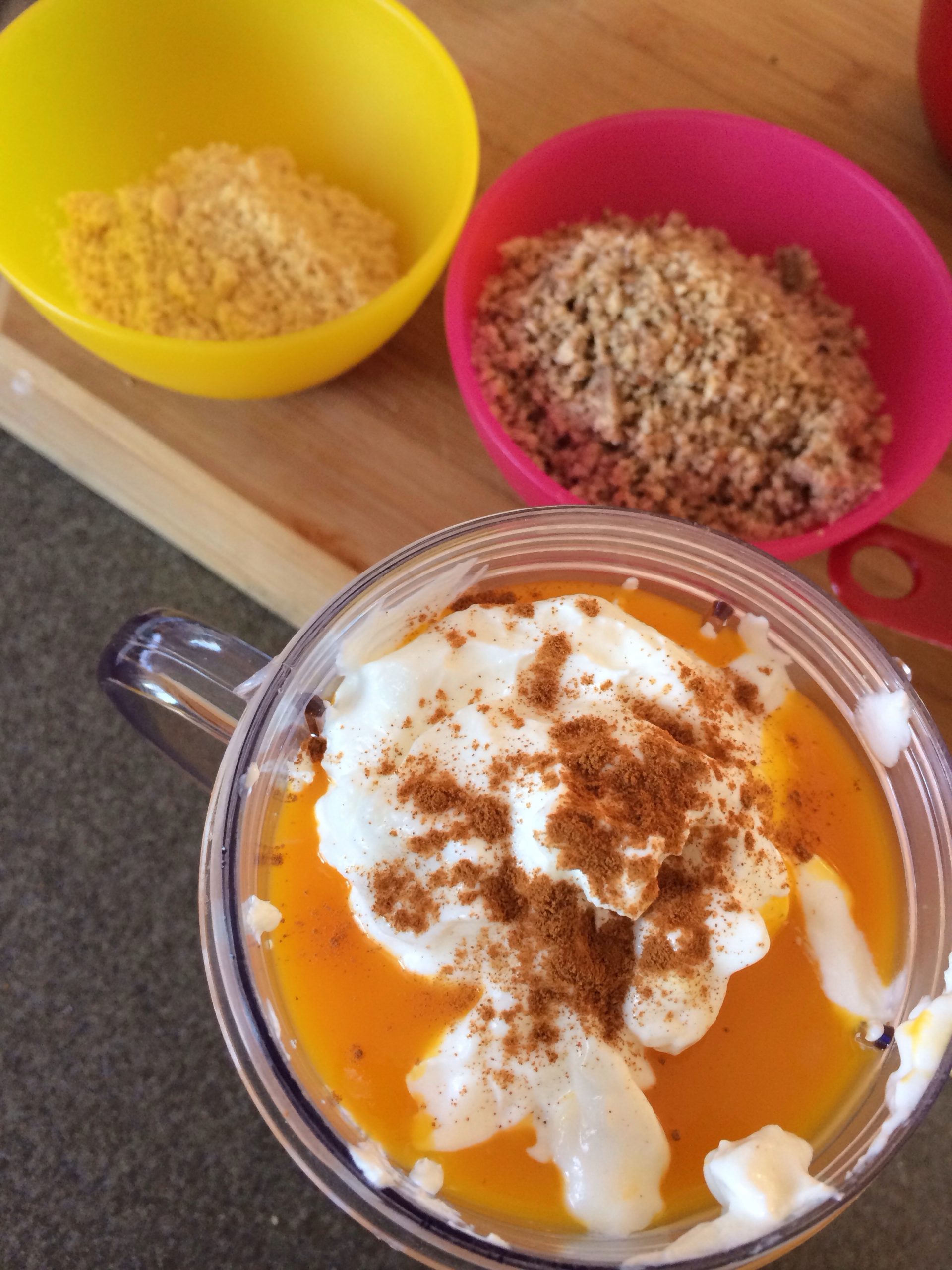 Layer the Pudding
Take a dessert bowl or dessert glass of your choice.
Add 1/2 to 1 tbsp of ground nuts to the base of the bowl. Press it down tight with hands.
Pour 1/4 to 1/2 cup of mango blend on top of the nuts base. Decide as per the size of your bowl.
Add few berries of your choice.
Top the pudding with the dust of crumbled cookies, cinnamon powder and coco powder.