Cranberry Ginger Dates Chutney
As an Amazon Associate and member of other affiliate programs, I earn from qualifying purchases.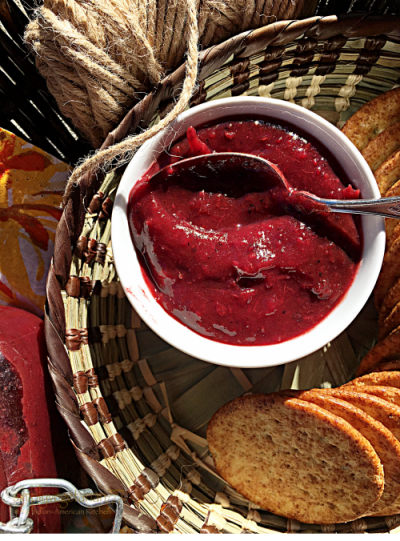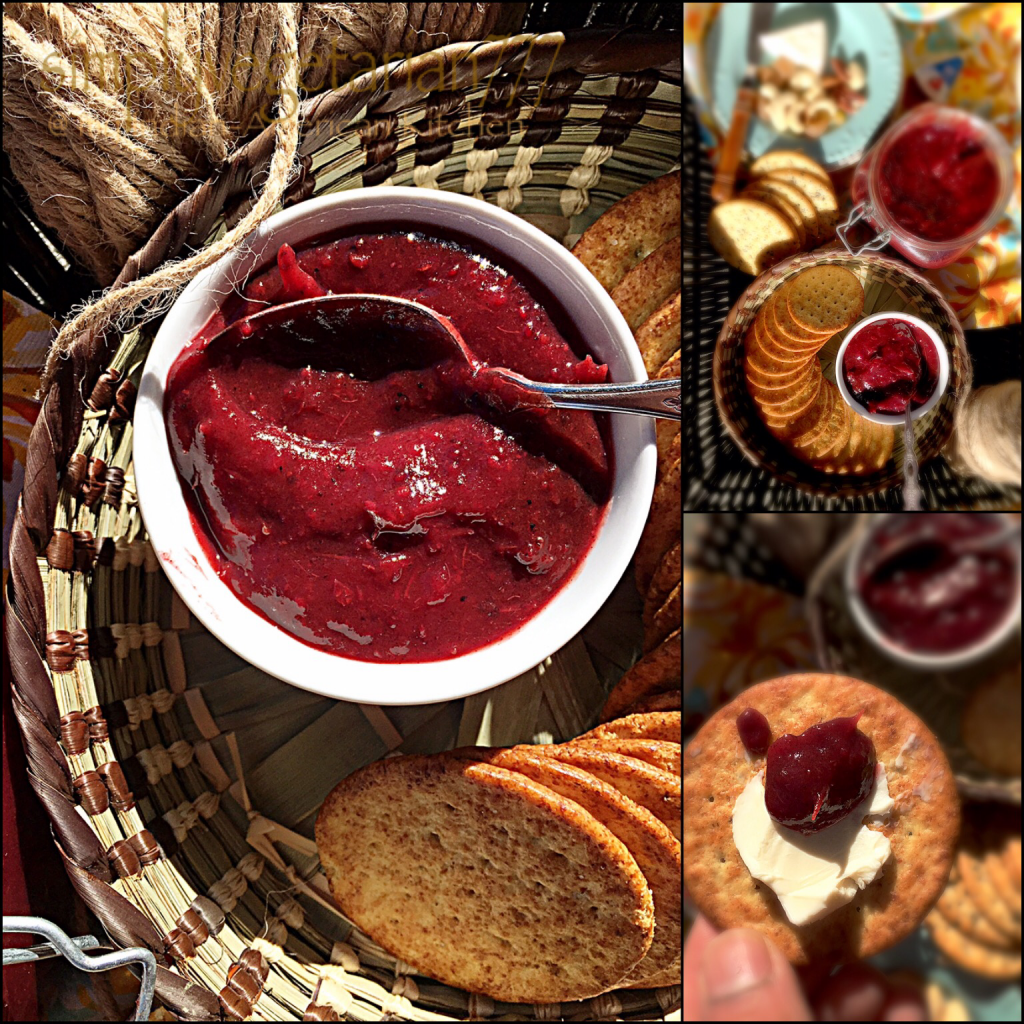 I miss Karonde ( करोंदा) from India. These are small white and pink colored small berries which grown on bush and are very very very tart! Often used in making pickles and sabzi (Indian stir fry). When I tasted the cranberries in America for the first time, these were so tart and juicy, reminded me of karonda from India. As kids, we would eat these handful with some rock salt.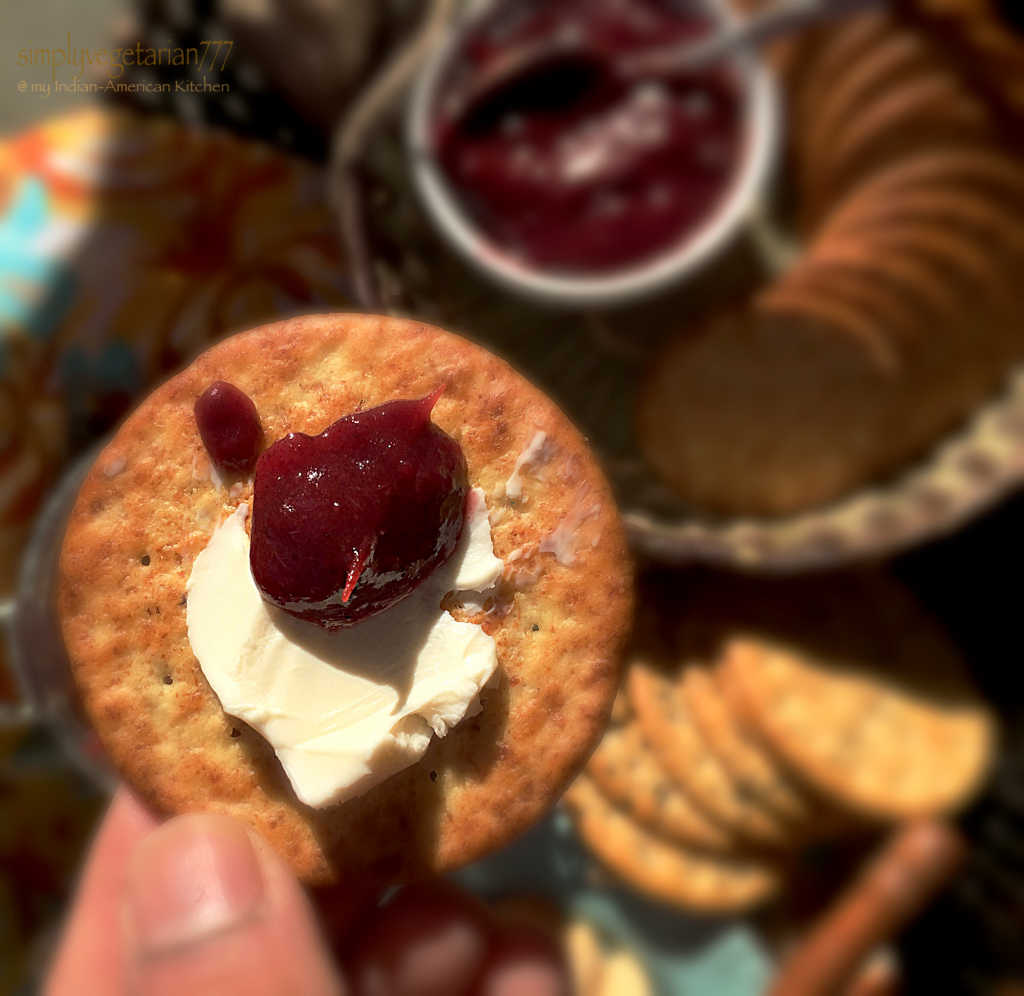 No Thanksgiving table is complete with out some kind of Cranberry Sauce or Chutney, often served on the side of the turkey. When I bought this small pack of cranberries, I over indulged with experimentation and ended up with this delicious and nutritious Cranberry chutney. Cranberries are a very good source of vitamin C, dietary fiber, and manganese, as well as a good source of vitamin E, vitamin K, copper, and pantothenic acid. Ginger is rich in vitamin B-6 and vitamin C, as well as smaller amounts of niacin, riboflavin, folate, thiamine and vitamin E are found in it. Vitamin B-6 is necessary for metabolism, immune function and red blood cell function, and vitamin C is important for healing wounds and for limiting damage to your cells from free radicals. Dates are excellent source of iron, potassium, copper, manganese and calcium.
This is a super easy and no nonsense chutney and this is how this tart and spicy chutney is made. 
Cranberry Ginger Dates Chutney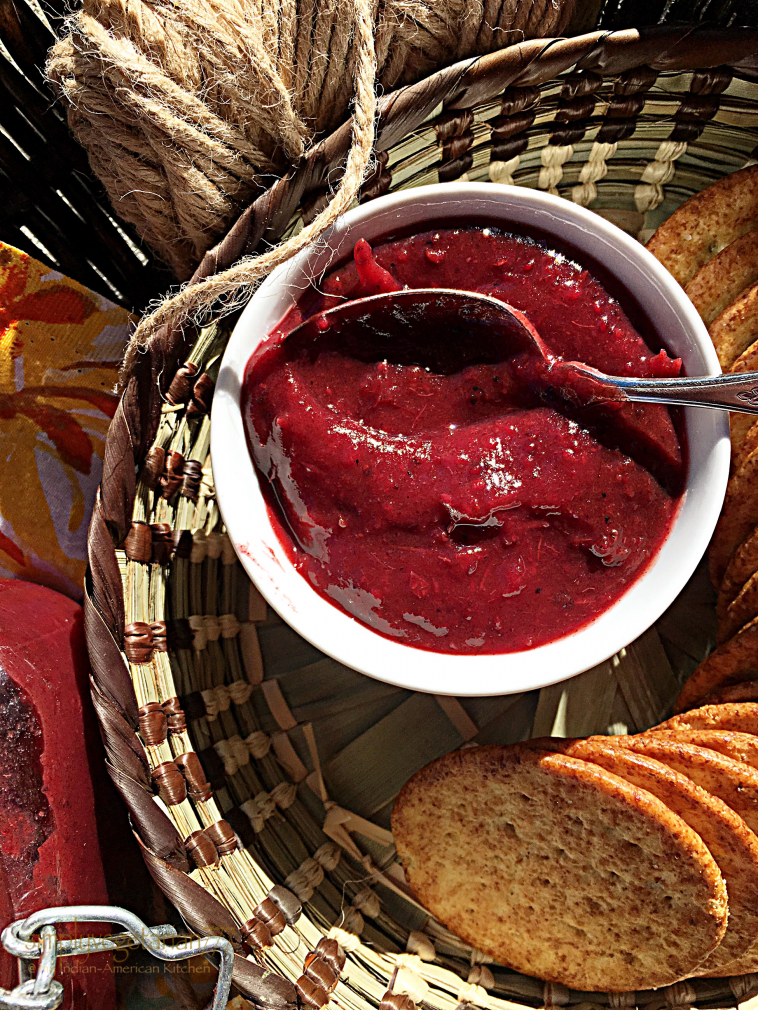 Kitchen Equipments Required 
Grater or food processor, blender, heavy bottom non stick sauce pan or hard anodized pan. You may use steel or cooper base sauce pan too.
Ingredients 
Cranberry – 350 gms
Dates – 10, roughly chopped
Ginger – 1 big piece, grated
Dry Red Chillies – 2
Jaggery / Brown Sugar – 3/4 cup
Distilled Vinegar – 1 tbsp
Salt to taste
Water – 2 cups
Method
Pour water in the sauce pan. Add all the ingredients including cranberries, dates, ginger etc., to the water besides jaggery / brown sugar and distilled vinegar. Bring it to a boil. Reduce the flame. Cover with lid and cook on summer for another 7-9 minutes till cranberries start bursting and become mush.
Switch off the flame. Let it stand to cool down a bit for 10 minutes.
Add it to the blender and blend either smooth or slightly lumpy, as you wish.
Pour the pulp back to the pan. Add sugar and distilled white vinegar to the pulp. Bring it to a boil again.
After the boil, simmer till it thickens, for 10-12 odd minutes.
Cool it down to the room temperature and store in air tight jar in refrigerator.
Serving Suggestion
Use it as a glaze for side dishes.
Serve with some cheese and crackers.
Eat with flatbreads and use as relish.
Be creative and have fun.
Notes
You may use steel or cooper base sauce pan for cooking the sauce. I use hard anodized since it is easier to clean.
You may use regular sugar or raw sugar for the sauce.
A finger licking yummy relish or  chutney from my Indian American kitchen to yours!
Happy Thanksgiving all!
Sonal