Curry in a hurry, Low in fat!
As an Amazon Associate and member of other affiliate programs, I earn from qualifying purchases.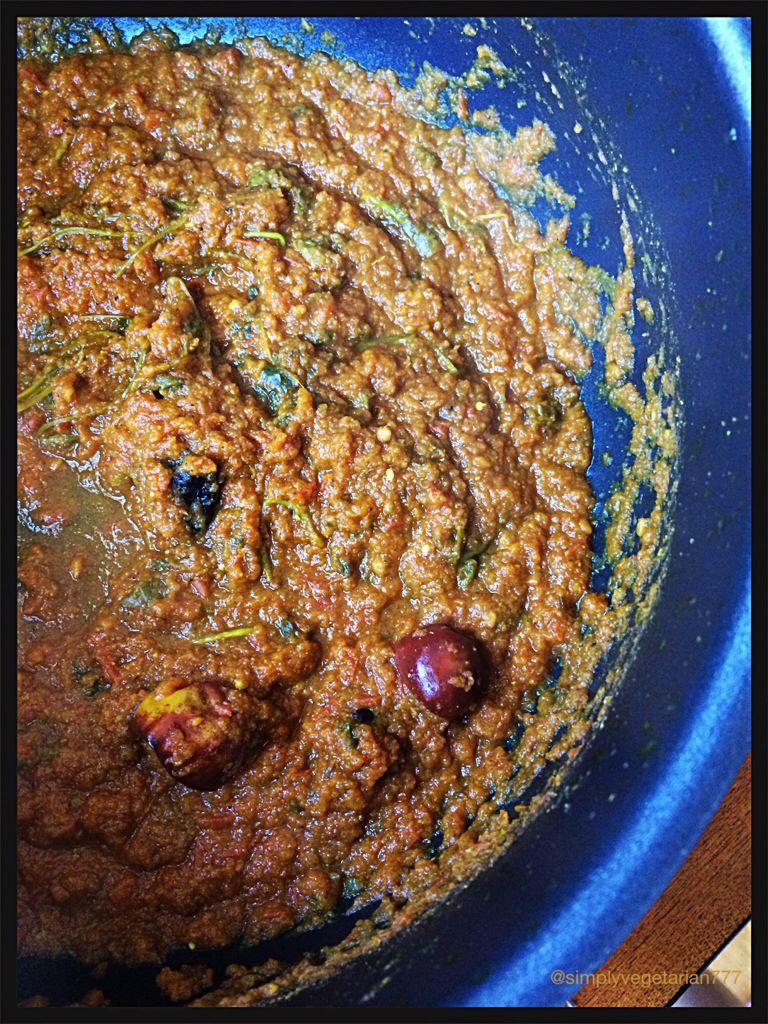 So many times, I find myself craving for a curry and have no time to go traditional on that.
If you wonder why? I am just a home maker and Indian, so that should be up my sleeve anytime and day ;)! Well I work. And I work at home and for my home. Believe me, 24 hrs are not enough most of the time raising two kids, running around and not to forget, raising this "blog" child on the side.
The recipe that I am going to pen down today is my quick fix to curry. It is as authentic but cuts out the steps of roasting this first, browning that second and adding this at the seventh step and then garnish finally at the 12th step. NO, nothing of that long procedure :). Isn't that amazing?
Here I go with how I did it again today to make my Rajma Curry / Kidney Beans in a curry with Curry in a hurry recipe. I had soaked kidney beans which were boiled and ready to use. Thanks to the pressure cooker.
Kitchen Equipments Required : chopping board, knife, blender, non stock or hard anodized sauce pan, ladle
Ingredients :
Oil : 1 tsp
Onion : 1/4 cup
Tomatoes : 3 big, juicy or 1&1/2 cups puréed tomatoes.
Ginger : 1 small piece
Garlic : 1 clove
Green chili : 1, optional
Cilantro : 1 tbsp, chopped
Cumin seeds : 1 tsp
Red chili powder : 1/4 tsp
Turmeric powder : 1/2 tsp
Coriander powder : 1 tbsp
Garam masala : 1-2 tsp, as per taste
Salt to taste
Method :
Take the blender. Add onion, tomatoes, green chili, ginger, garlic and cilantro to it and purée it fine.

Take a non stick or hard anodized sauce pan. Add oil and heat. Add cumin seeds, coriander powder, turmeric, red chili powder and sauté for few seconds on low.

Add the puréed mixture. Add garam masala and salt to taste. Mix well.

Cook for 10 odd minutes on medium heat, stirring often, till it reduces to paste from purée.

Curry in hurry is ready :). I make this often and nobody can tell the difference. Will post another nutty curry in hurry soon!
Notes on how to use it :
Add any kind of canned beans to it.
Add vegetables or paneer or tofu to it.
Add 2 tbsp of cream and make it creamy curry for korma style.
Eat with rice or roti!
Do let me know what you think about it!
Click on the button below to start linking your entries for 'Soups with SS'!!!