Meatless Mondays : Eggplant Steaks
As an Amazon Associate and member of other affiliate programs, I earn from qualifying purchases.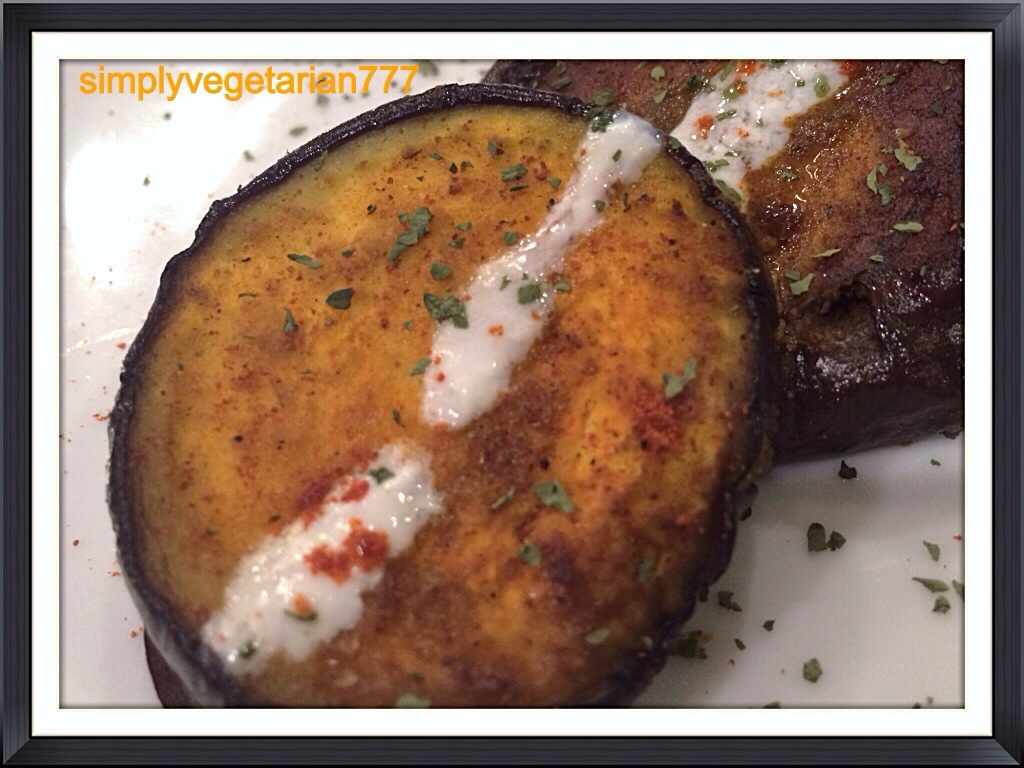 Meaty Eggplant Steaks, spiced with curry spices and topped with yogurt.
Eggplant is one of my favorite vegetable and I am so surprised that I didn't post anything yet with eggplant. How come? No worries, I can start now :). This is such an easy peasy and under 10 minutes side dish. It can be eaten as is or with rice or Indian bread or the beat part, blitz in food processor and use it as a spread on your favorite rustic bread or pita.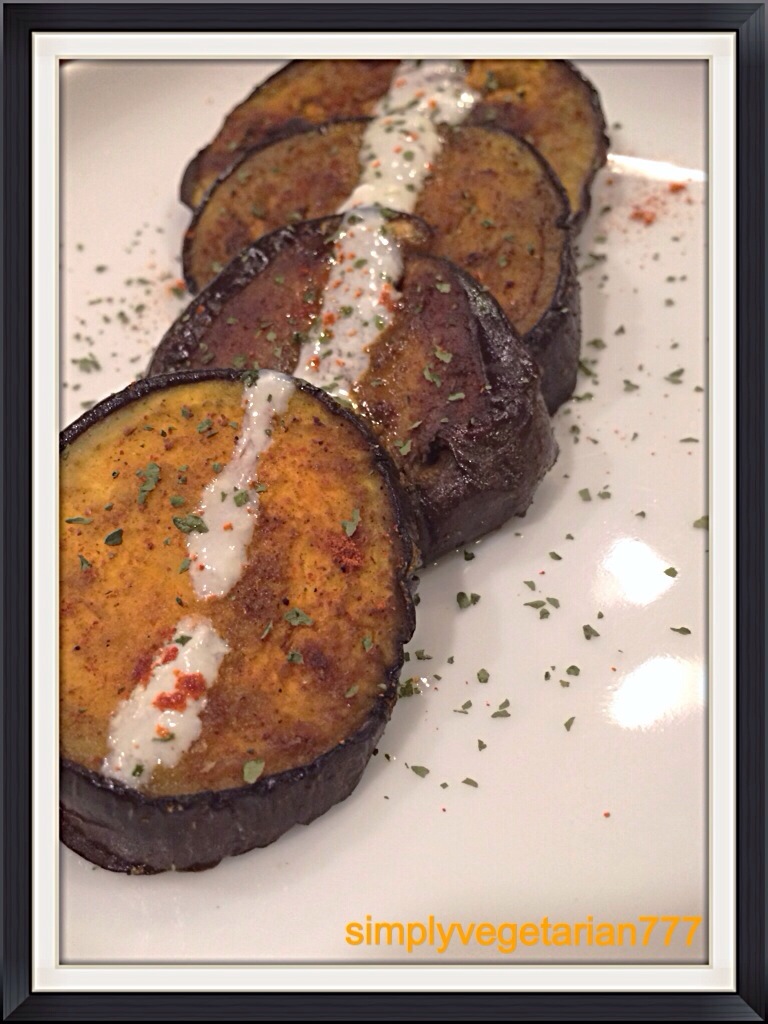 Get ready to simmer this delicious and easy recipe.
Ingredients :
Eggplant : 6 round thick slices of around 3/4″ in thickness
Olive oil : 2 tsp
Turmeric : 1/4tsp
Salt to taste : I used slightly less than 1/4 tsp
Red chili powder or paprika : a dash
Garam masala or curry powder : 1/2 tsp*
*Note : if using curry powder, skip turmeric.
Method :
Mix all the spices in oil. It will be a thick paste consistency.
Take the eggplant slices. Rub one side of each slice with the oil and spice mix.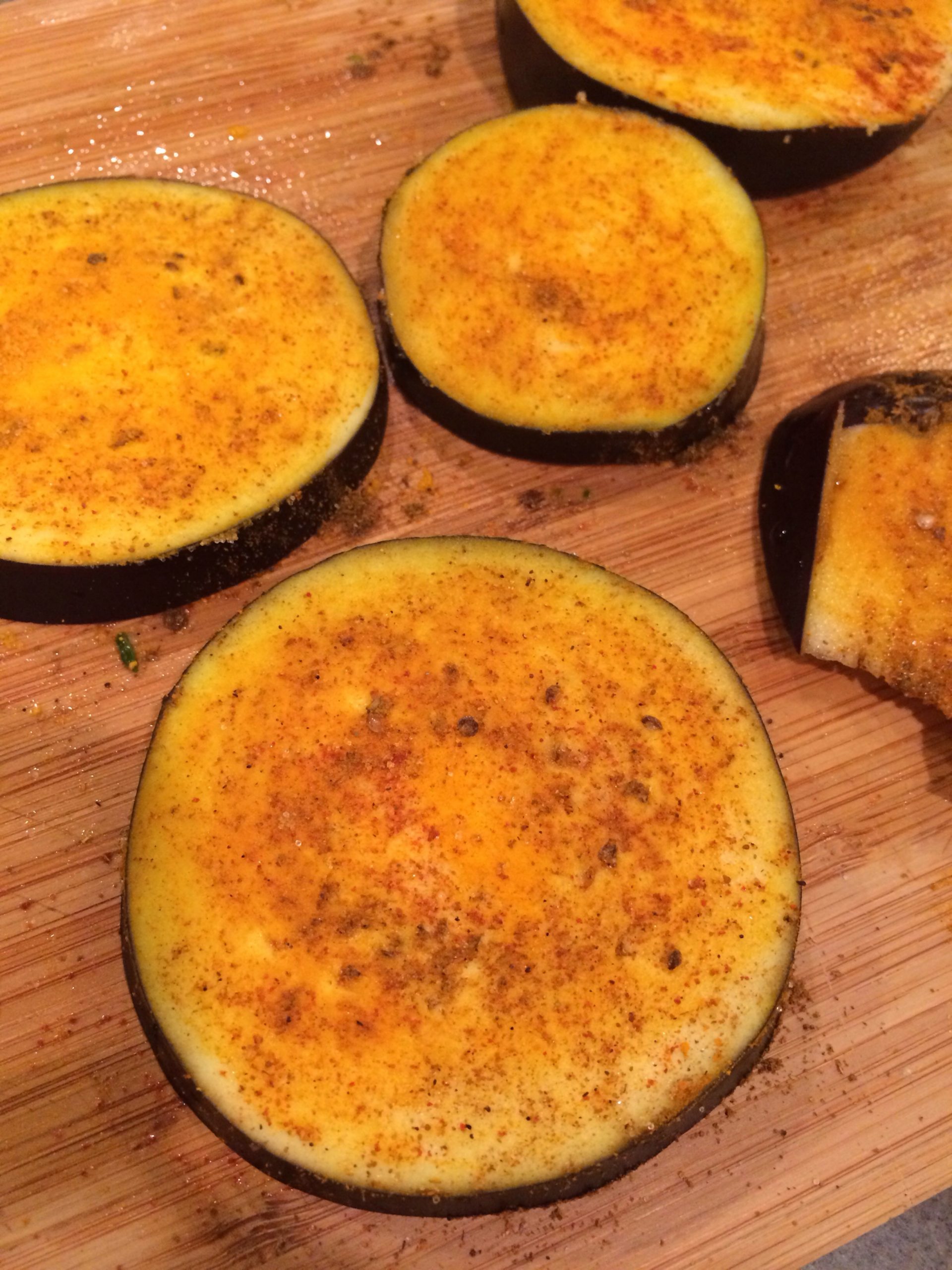 Now heat a pan with either 2 oil spray or grease with little oil.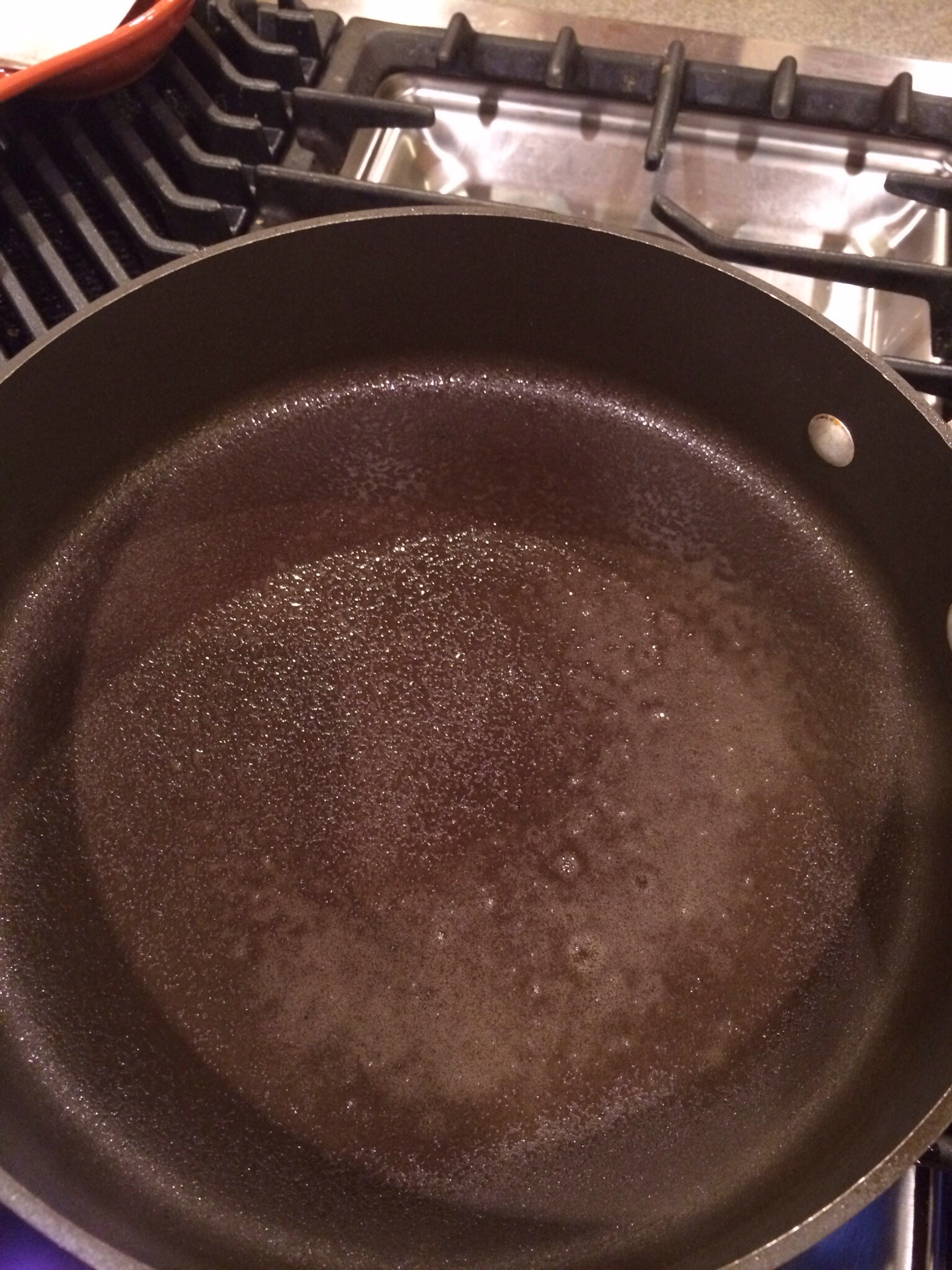 Place the eggplant slices spice side down on the pan.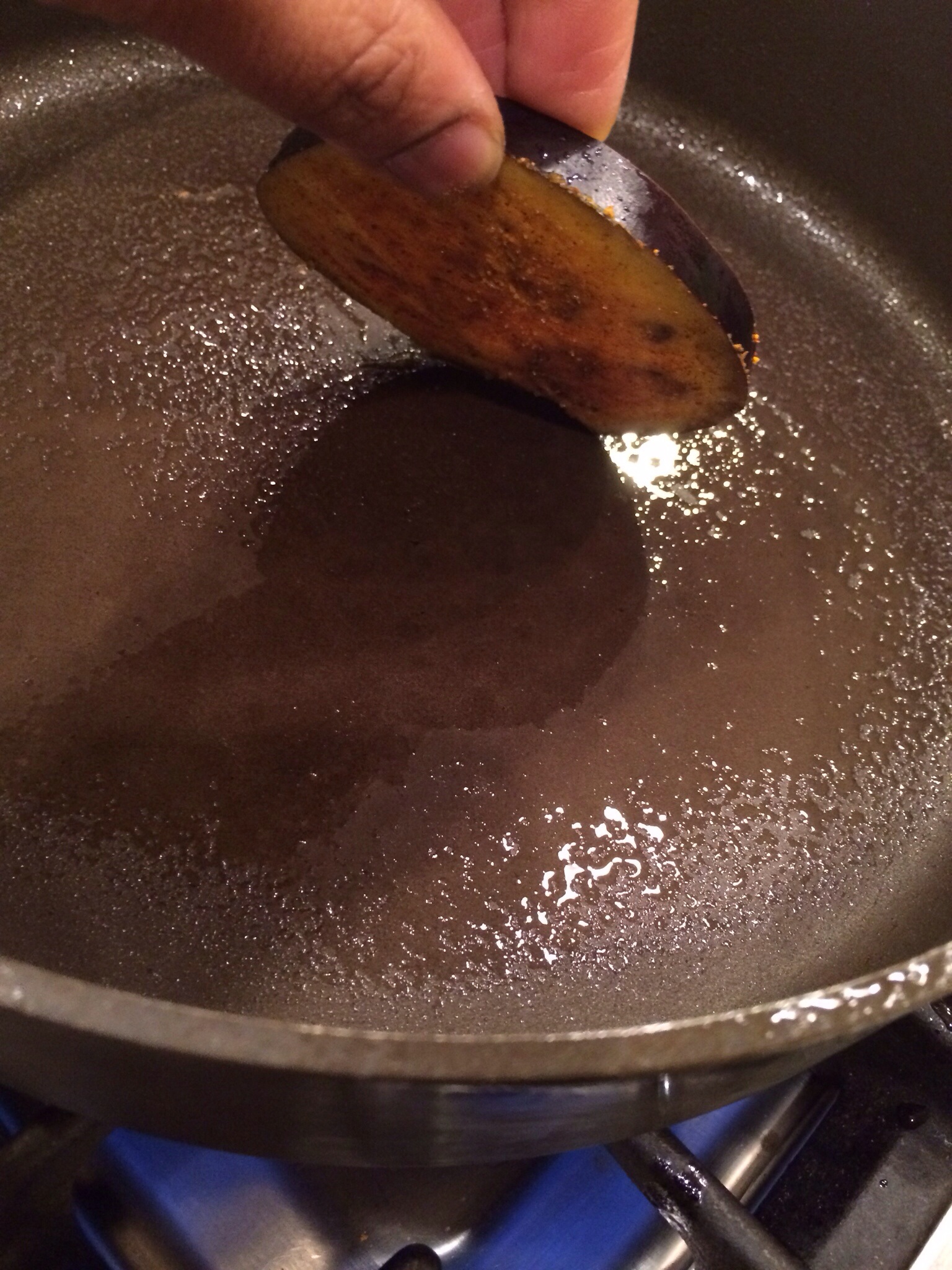 Place all the slices like that in the pan.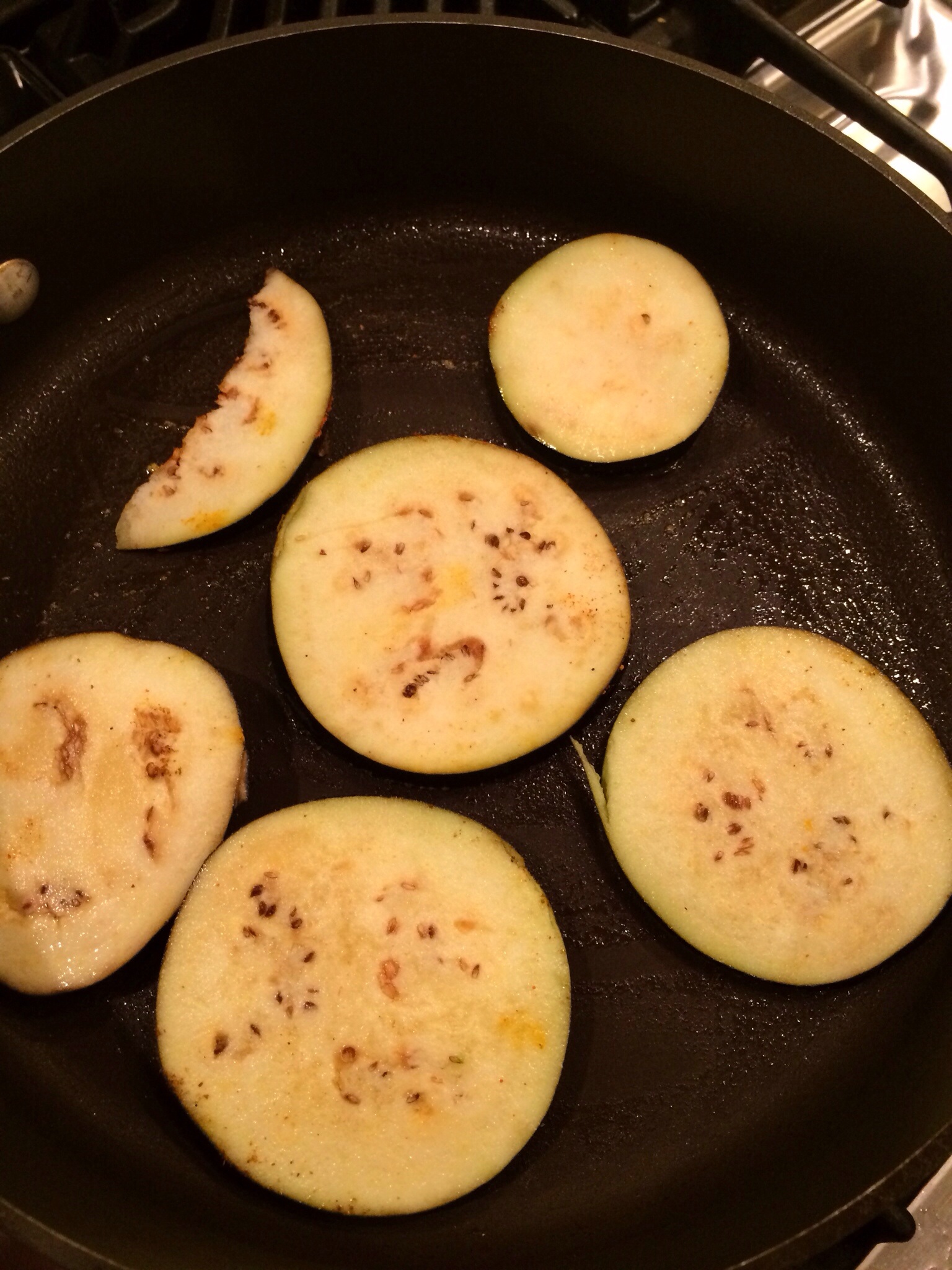 Now add 1tsp of water in the pan. Cover with lid and let simmer on low flame for 3-4 minutes.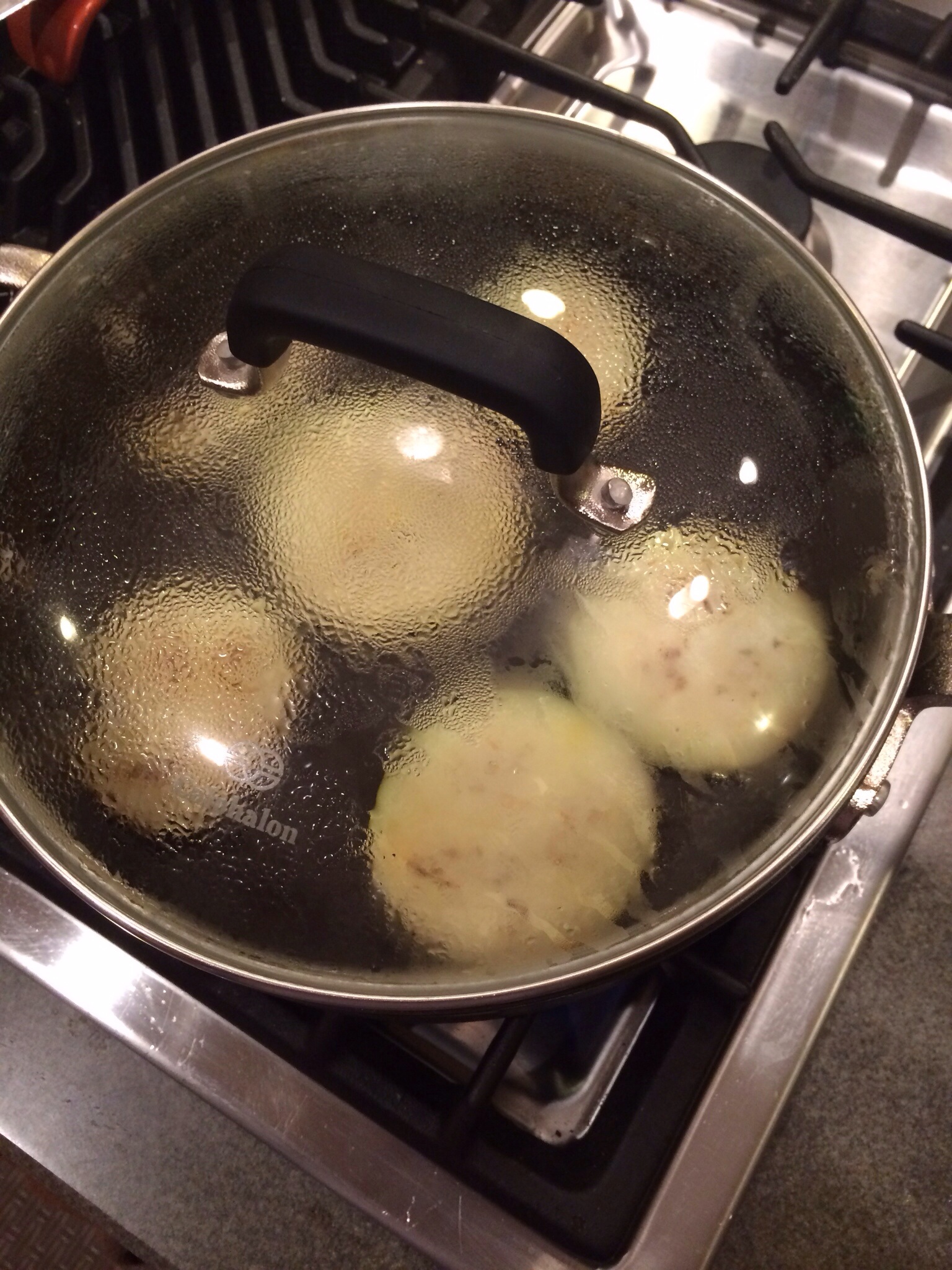 Take the lid off, flip with a flat spatula and cook for another 2-3 minutes on the other side. To make it slightly crisp, flip it again and cook for 1-2 minutes more. All done!
To serve : Take 2 tbsp of plain non fat yogurt. Add little salt, red chili powder cumin powder and some dried cilantro . Whip it all together.
Eat the eggplant steaks with the yogurt dip. Awesome texture of the eggplants. Meaty and Tender and Juicy!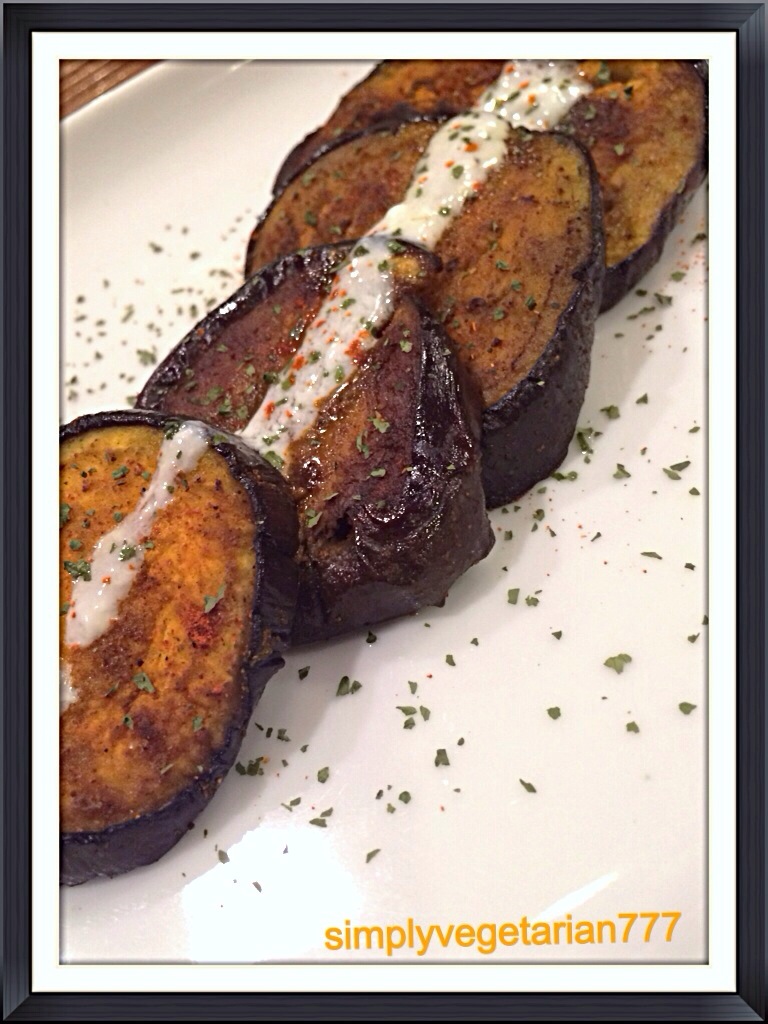 And here I send this recipe for Meatless Mondays Entry :).
Nutrition Facts : provided by eRecipe
Servings Per Recipe: 2
Amount Per Serving
Calories: 386
Total Fat: 7.1 g
Saturated Fat: 1.1 g
Trans Fat: 0 g
Cholesterol: 0 mg
Sodium: 337.9 mg
Total Carbs: 81.4 g
Dietary Fiber: 41.6 g
Sugars: 48.6 g
Protein: 13.6 g