Garlic & Parsley Yogurt Dip or Raita!
As an Amazon Associate and member of other affiliate programs, I earn from qualifying purchases.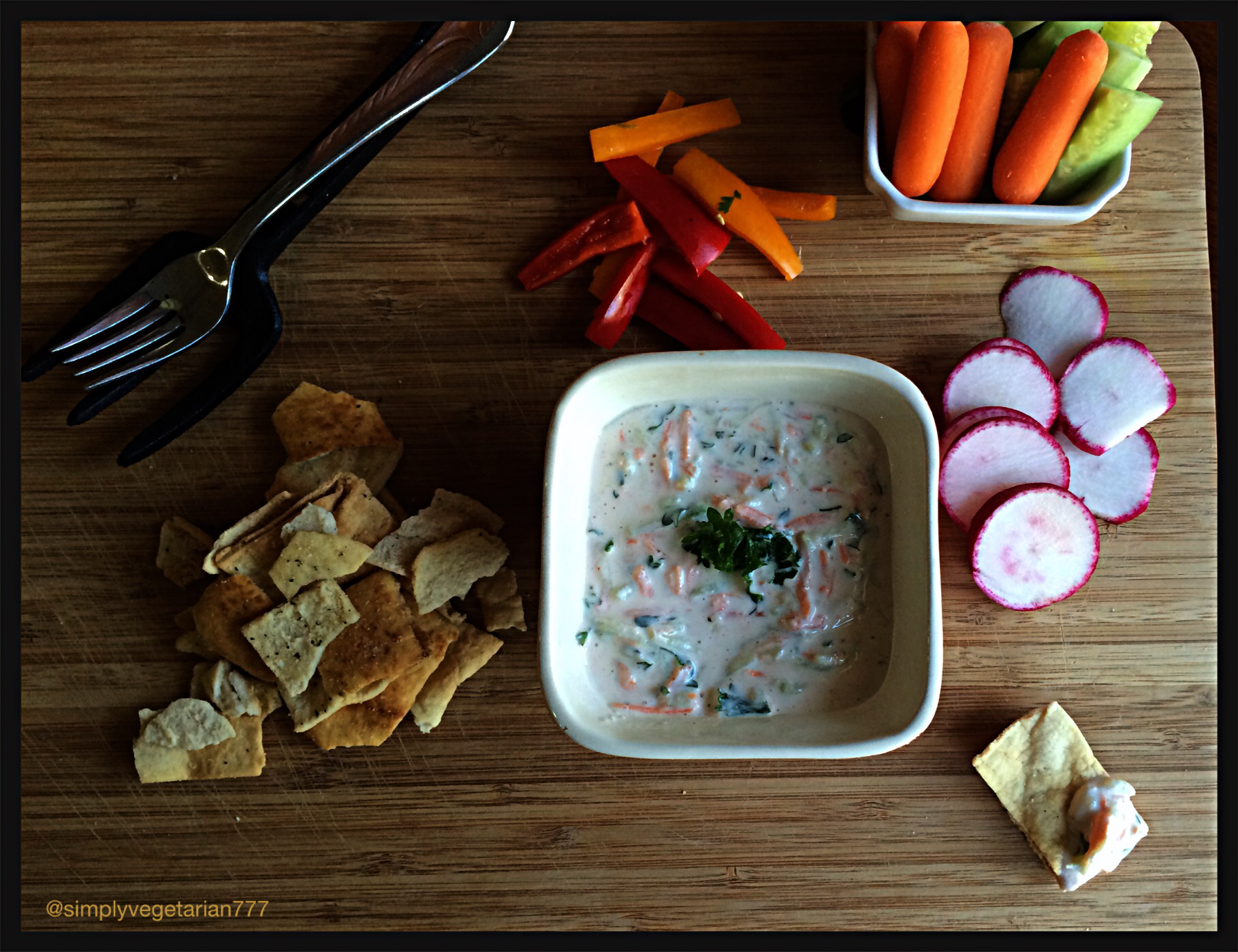 Another of those busy morning days when I come back home hungry for lunch, almost famished and want to eat the whole world. I am missing my gym and I am not liking it. So I can't eat the whole world and have to settle down for some good choices and filling and yumm choices.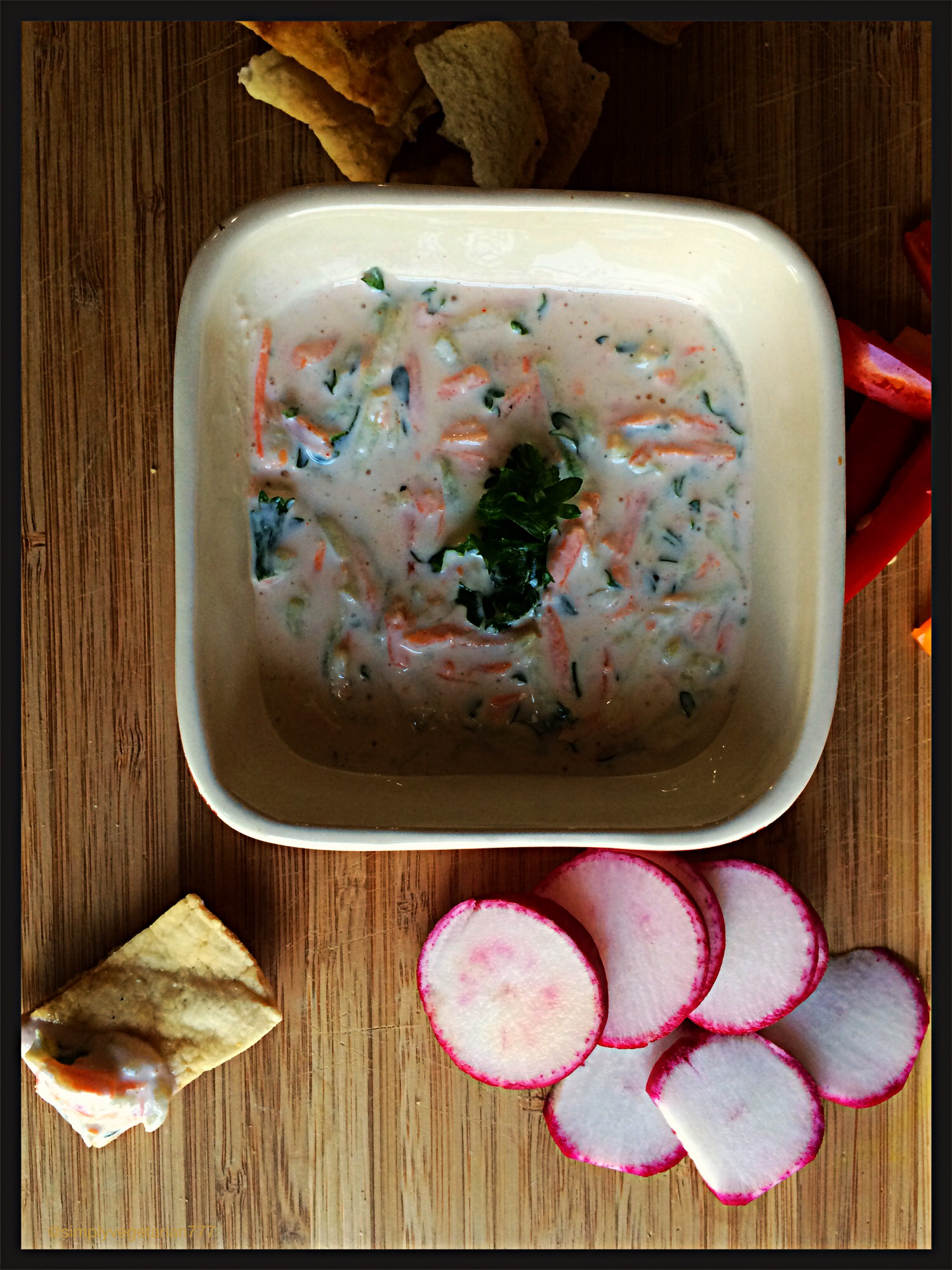 A little bit of protein, small portion of carb, good fiber and in raw form. What better than some nibbles and a dip. So that's what I did the other day, made a quick and hearty yogurt dip and chopped some fresh veggies, poured out some baked pita chips on my plate and all set to munch and crunch. Crunch I say because these things make crunchy noise in your mouth when you chomp on them ;).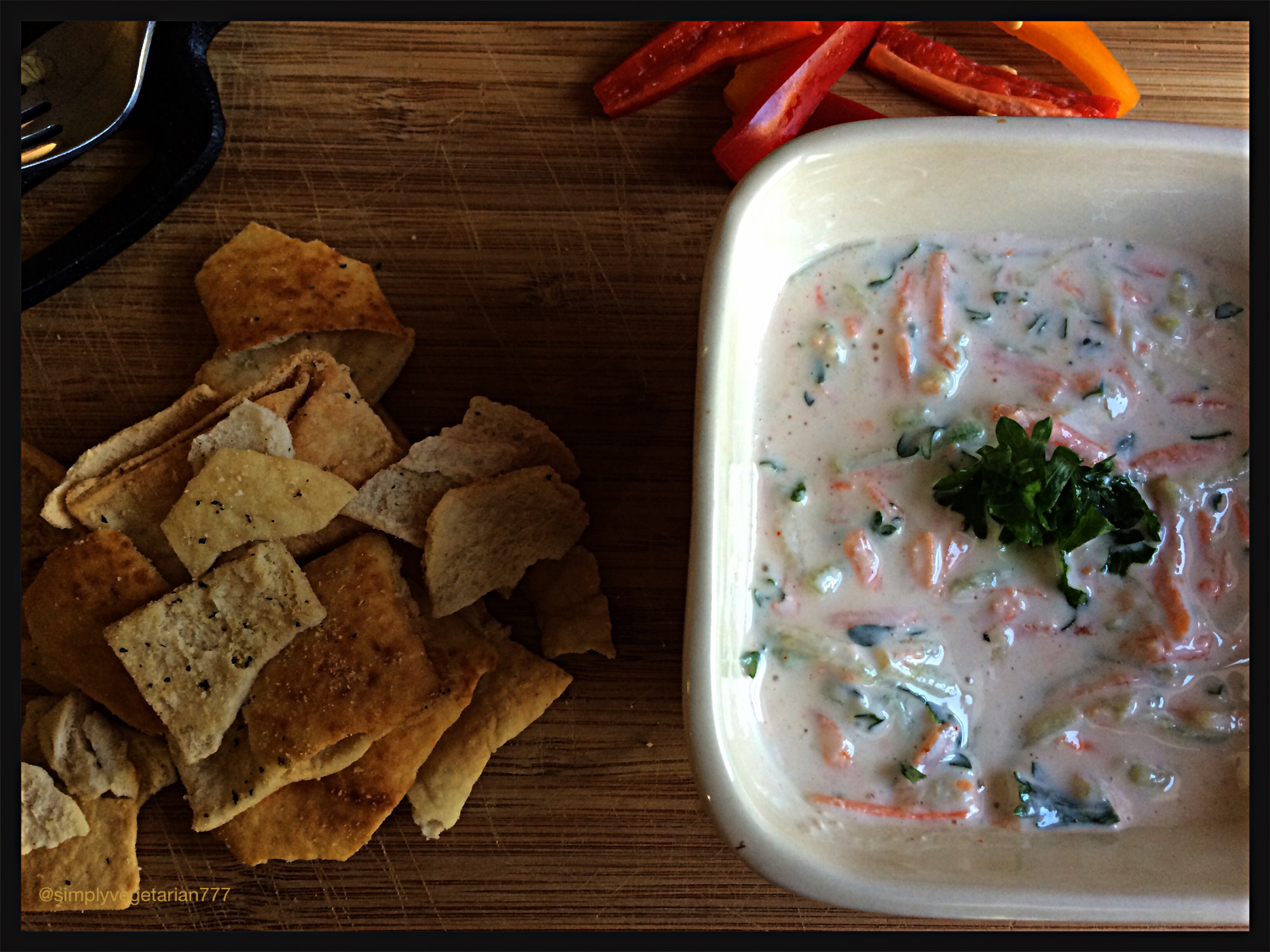 Here is the easy peasy lemon squeazy Yogurt Dip or Raita.
Raita is an Indian word for yogurt accompaniments.
This is perfect for parties too or serve it along a good meal of pilaf and naan! Versatile ?
Serves : 1
Kitchen Equipments Required : blender, chopping board, knife, grater.
Ingredients :
Greek yogurt : 1/4 cup. You may use thick yogurt or Labaan.
Garlic : 1 clove
Lemon juice : 1 tsp
Water : 1 tbsp if needed
Parsley : 2 tbsp chopped
Carrots : 2 tbsp grated
Cucumbers : 2 tbsp grated
Salt to taste
Paprika or red chili powder : a pinch. You may use black pepper powder too.
Method :
Take the blender, add yogurt, garlic and lemon juice. Add 1 tbsp or more of water if need be. Blitz for few seconds.

Pour in a bowl. Add chopped parsley, grated cucumber and carrots. Add salt and paprika and mix well with a spoon.

That's it ! Ready to be devoured with the choice of drag veggies and chips.
Have fun! Eat healthy and stay healthy :).
Sonal