Gobhi Achari – Meatless Monday!
As an Amazon Associate and member of other affiliate programs, I earn from qualifying purchases.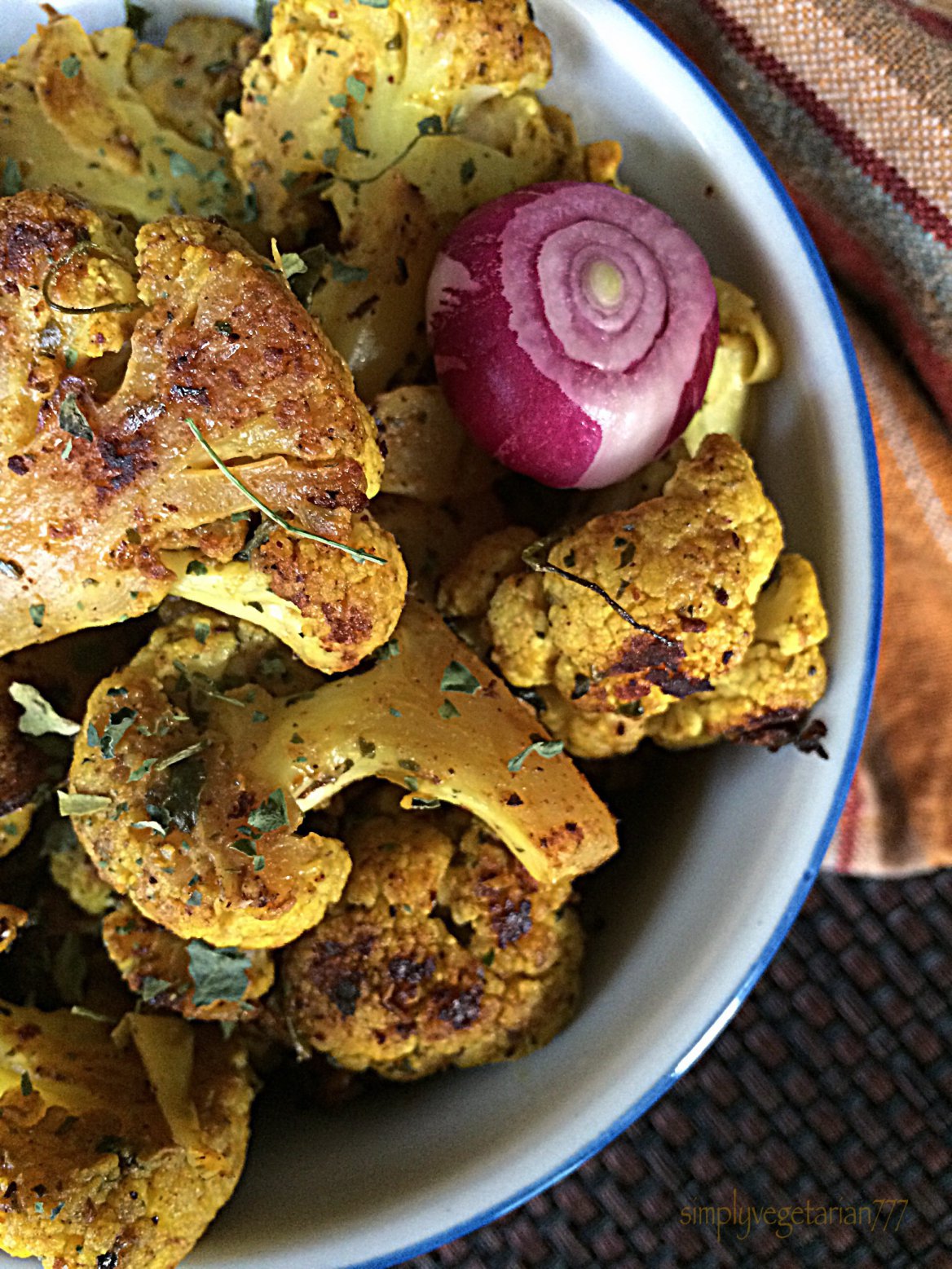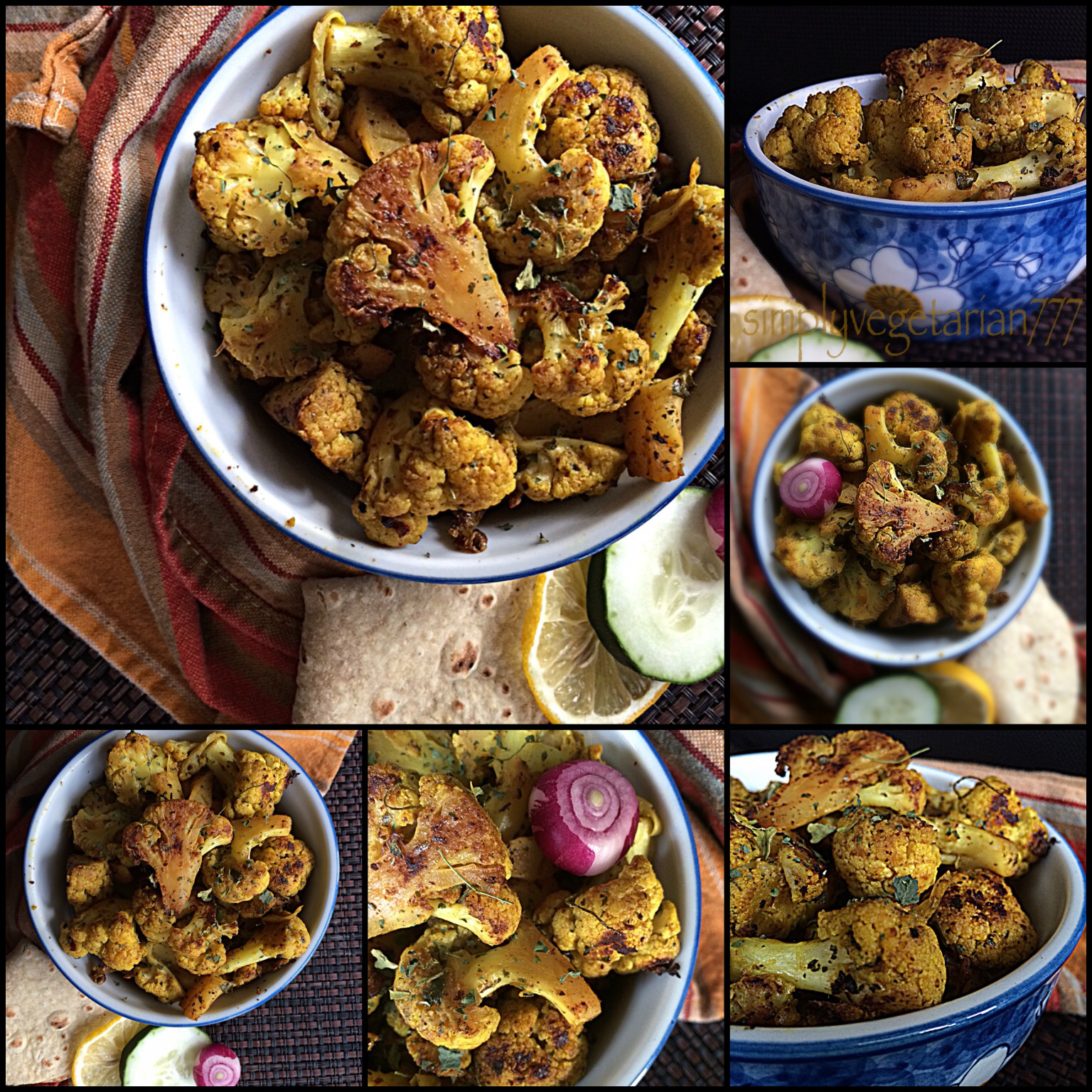 Gobhi or Cauliflower is a perfect substitute for meat eaters, to indulge on Meatless Monday.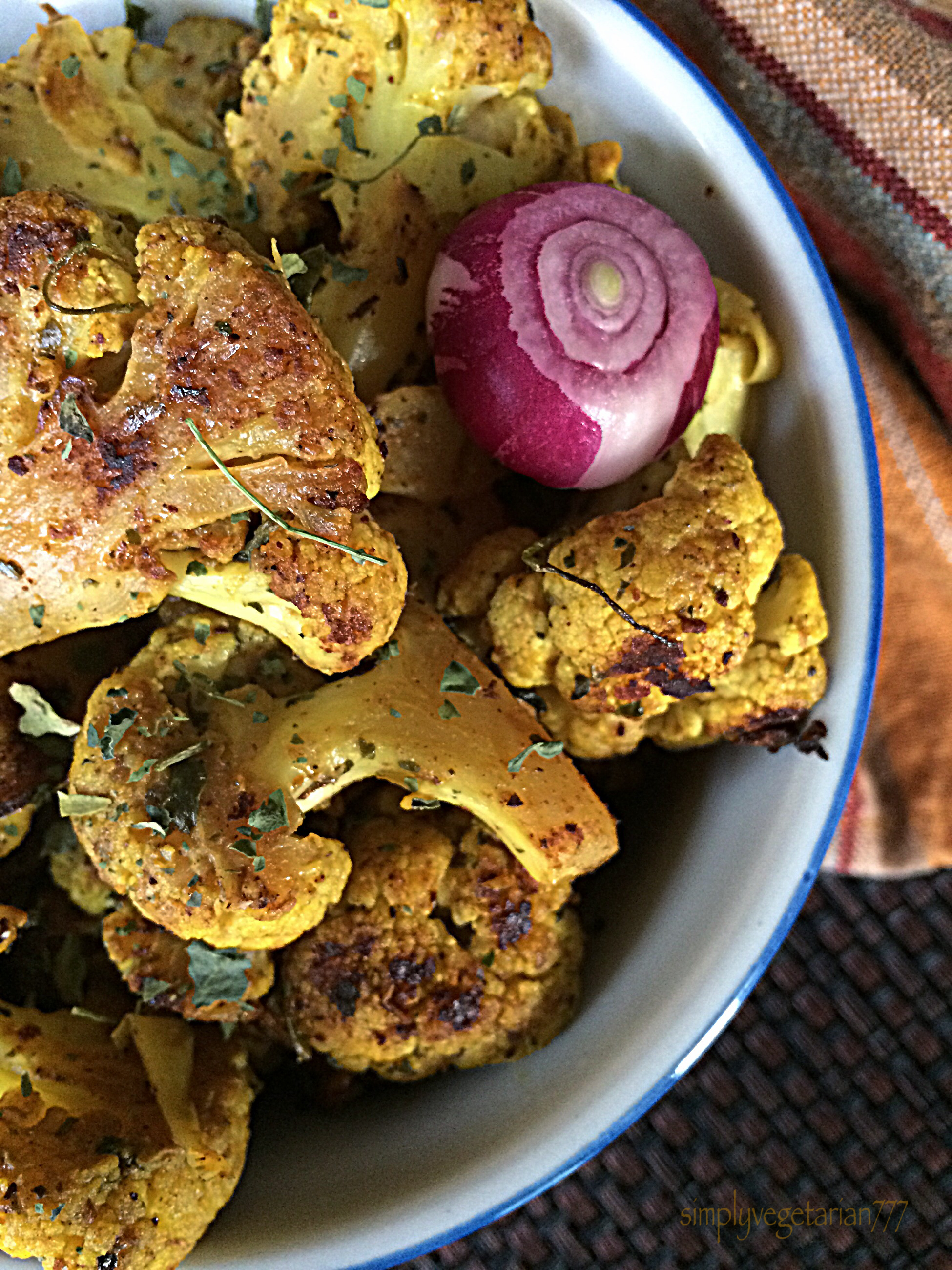 Lately Cauliflower has picked up a reputation not only as a health food but as a complete food. It has evolved as a super food in the world of Recipe Development. Chefs and Home cooks have been playing around with this vegetable, developing pizza base, gluten free recipes, low fat and high fiber recipes etc. If I call Cauliflower a wonder food, it will be spot on.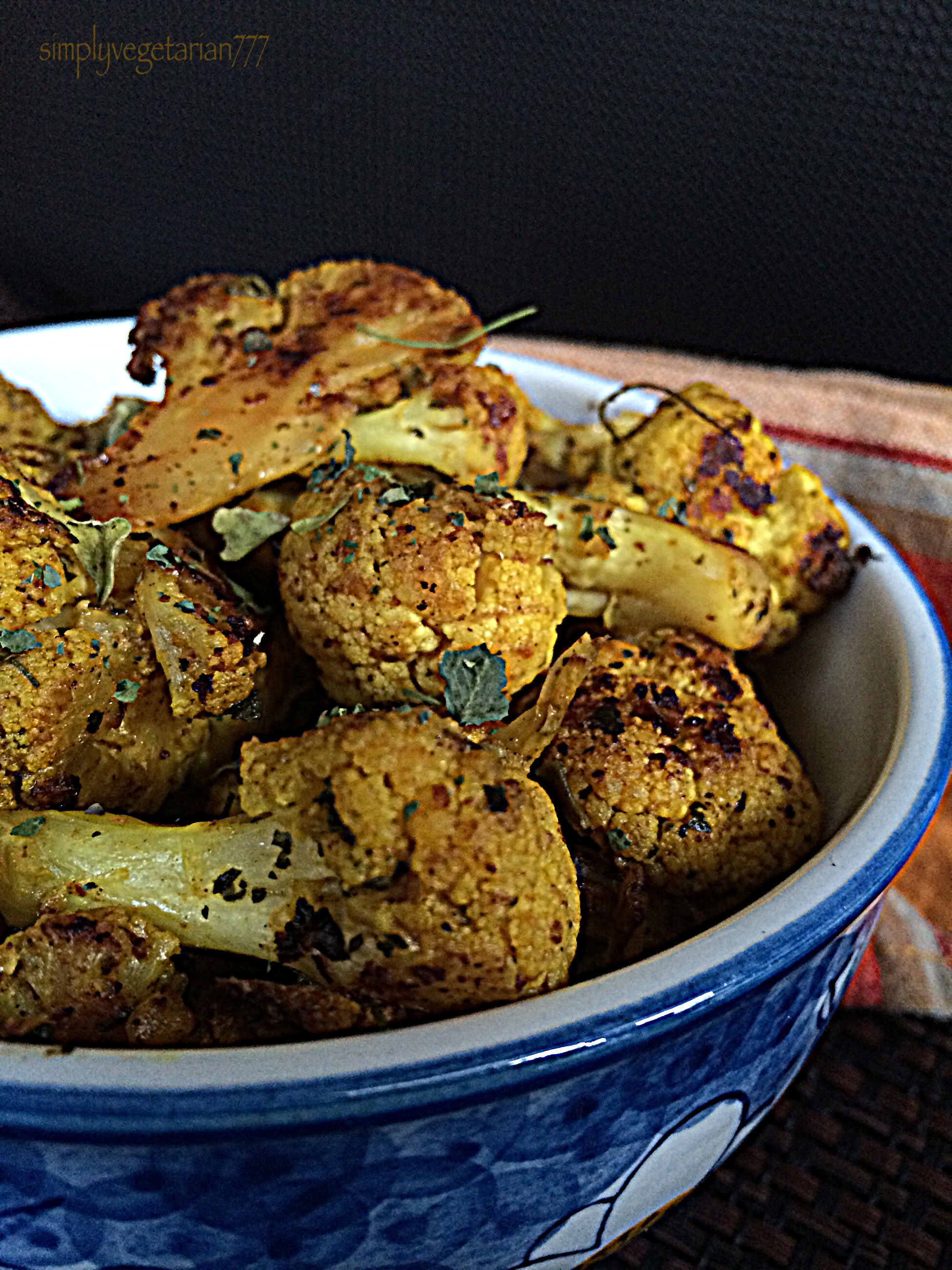 Gobhi Achari is such recipe, which brings 2 great flavors together. One of the Indian pickling spices and the other of the bite-ful Cauliflower itself. There are a lot of Achari recipes surfacing the net these days, though they are similar but still different since pickling mix combination and quantity varies with each region.
The Achari or pickling Recipe mentioned below is based on my understanding of the spices that I use in the Indian pickles.
Here is how I made it!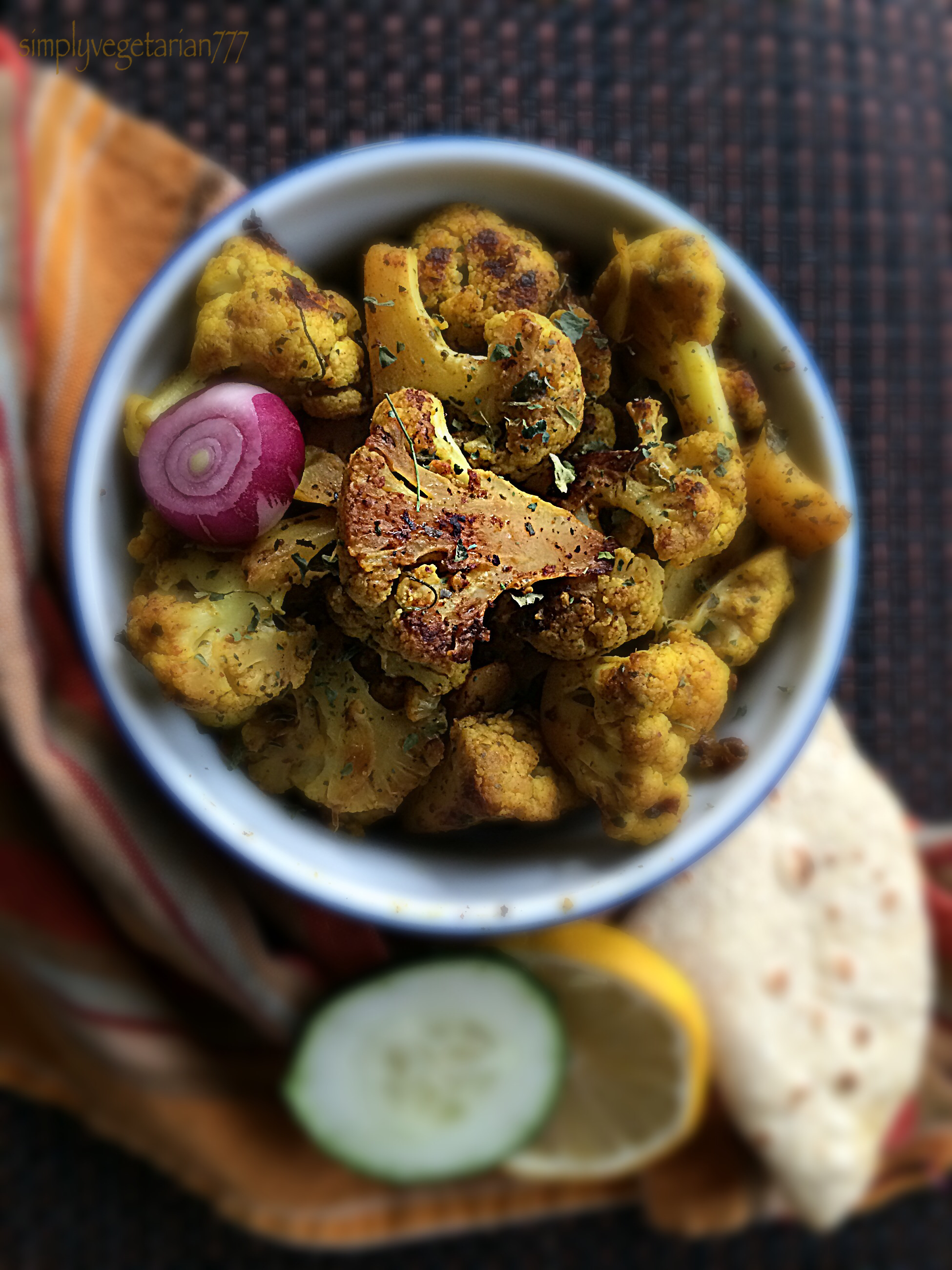 Serves – 4
Kitchen Equipments Required
Chopping board, knife, heavy bottom big flat pan with lid, flat spatula or stirring spoon.
Ingredients
Cauliflower – 1 small, cut into big florets and then sliced from between to make them have one flat side.
Mustard Oil – 1 tbsp, may use regular oil.
Asafetida – a pinch
Turmeric – 1/2 tsp
Coriander powder – 1 tbsp
Achari Masala – 1&1/2 tsp or to taste, see below for the recipe.
Yogurt – 1/2 cup, whipped
Kasuri methi – 1/2 tsp
Salt to taste
Achari Masala Recipe
Mustard seeds – 1/2 tbsp
Cumin seeds – 1/2 tbsp
Nigella seeds (kalaunji) – 1/2 tbsp
Fennel seeds – 1/2 tbsp
Fenugreek / Methi seeds – 1/2 tsp
Whole red chilies (dried) – 3 to 4
Kashmiri Red chili whole – 1
Dry mango powder (amchoor) – 1/2 tsp
Method for spice mix
Dry roast all the ingredients till crisp, besides mango powder. They should not change the color. Switch off the flame. When it comes to the room temperature, grind it coarsely. Add dry mango powder and mix. Use as desired.
Method for Gobhi Achari
Heat oil in the pan. Lower the flame and add asafetida, turmeric and coriander powder. Sauté for few seconds.

Add the Achari Masala and sauté for few more seconds. Add the cut cauliflower. Toss and stir well.

Cook on lower medium flame, uncovered, for about 12-15 minutes. Toss, press down and turn often for even cooking and browning.

Add beaten yogurt and Kasuri  methi. Stir well. Cover and cook on low flame for another 4-5 minutes till yogurt is all absorbed by the florets.

Adjust salt and Achari masala if required more. Cook uncovered for 2-3 minutes more to receive the crispy texture.

Serve warm with Roti / Parantha / Naan / Pita or make a wrap in a tortilla. I often make Grilled sandwiches with the stuffing of Gobhi Achari.
Enjoy!
Sonal