Gobhi Malai Methi
As an Amazon Associate and member of other affiliate programs, I earn from qualifying purchases.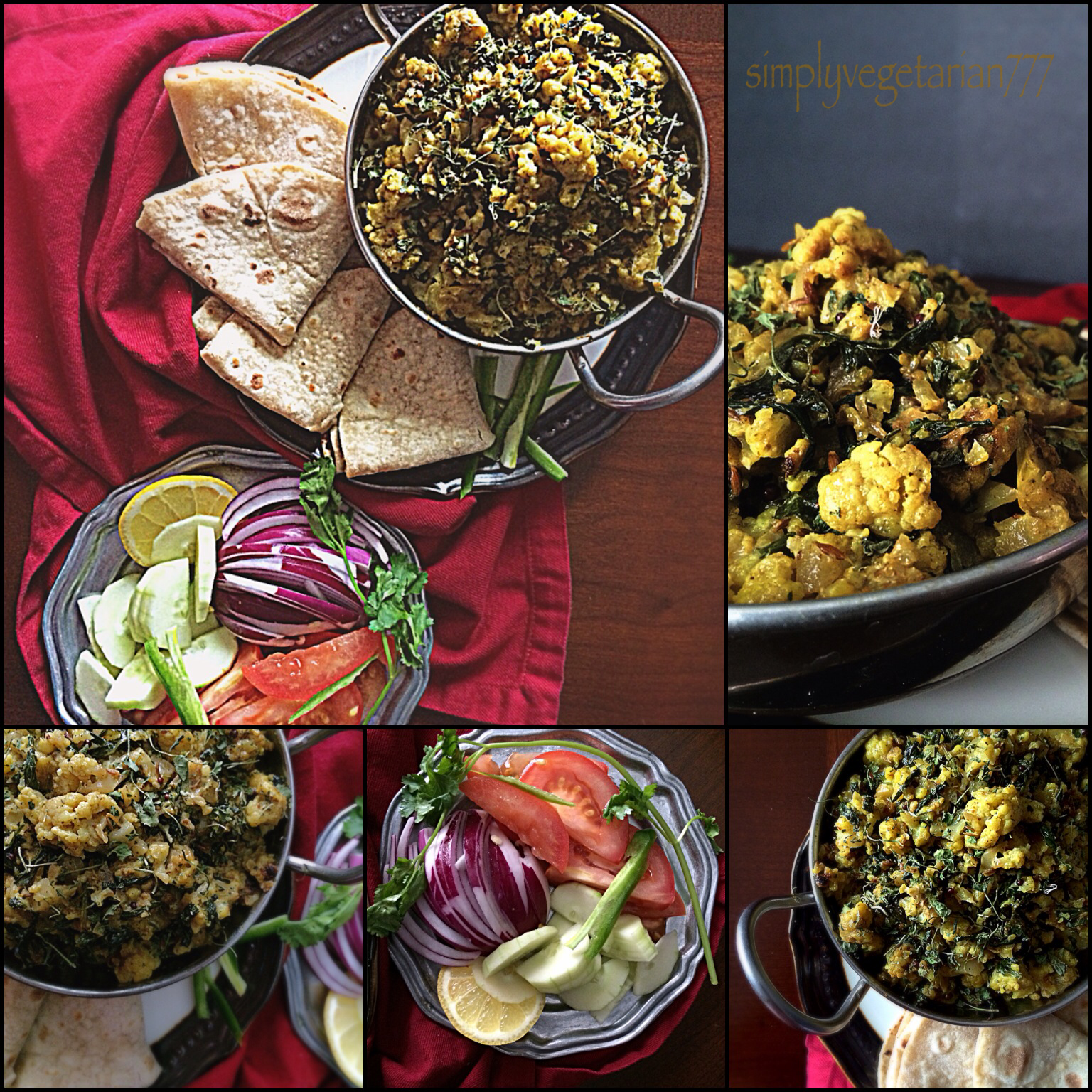 If you have been following me then you probably know that I am a cauliflower fan. That is probably quite evident since I blog cauliflower recipes so often. Elaine, are you with me? 😉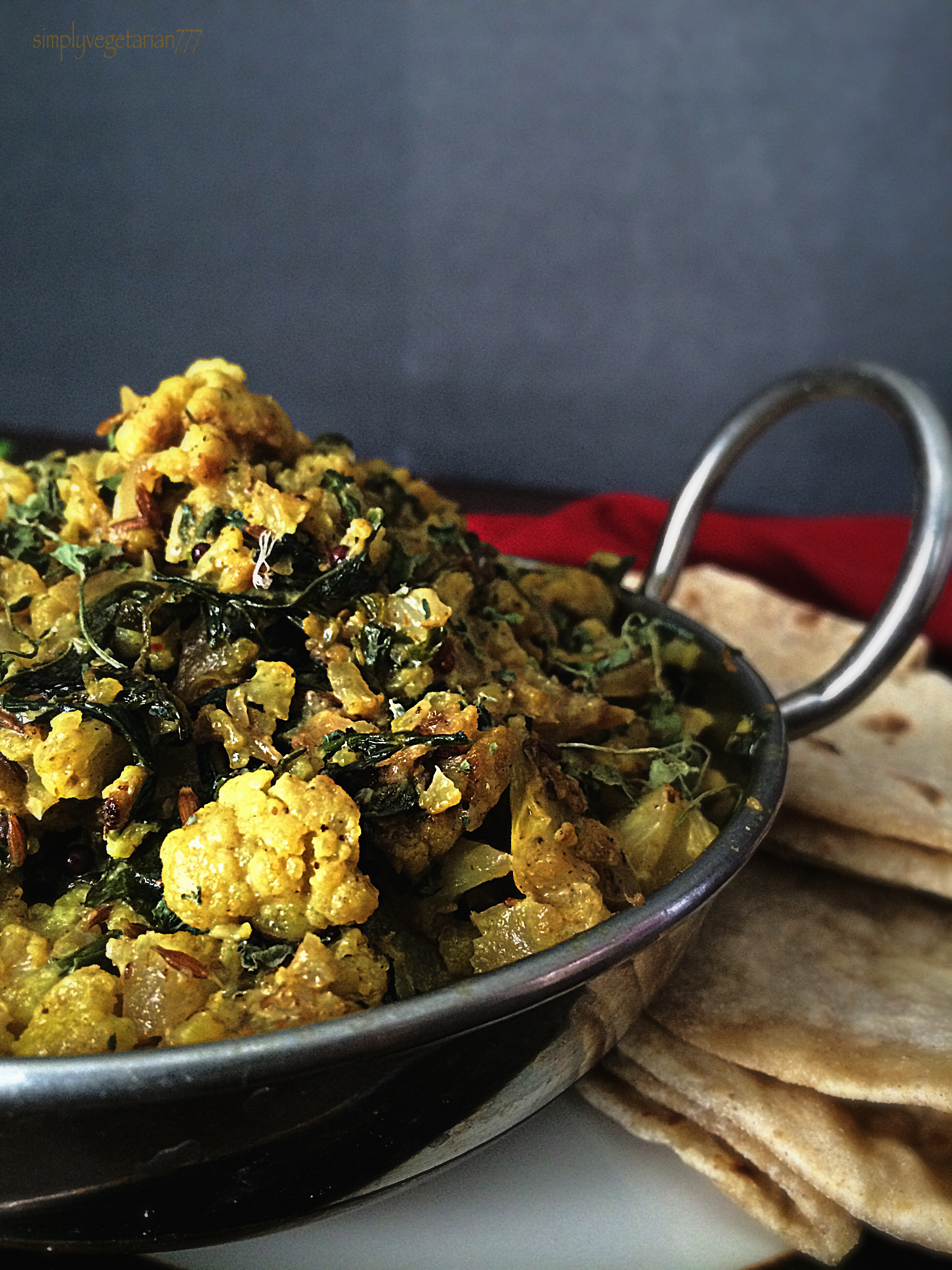 As much as I love cauliflower, I can't eat the same preparation every time. Regular is boring! Do you agree? If you do then, you are sure going to love this recipe.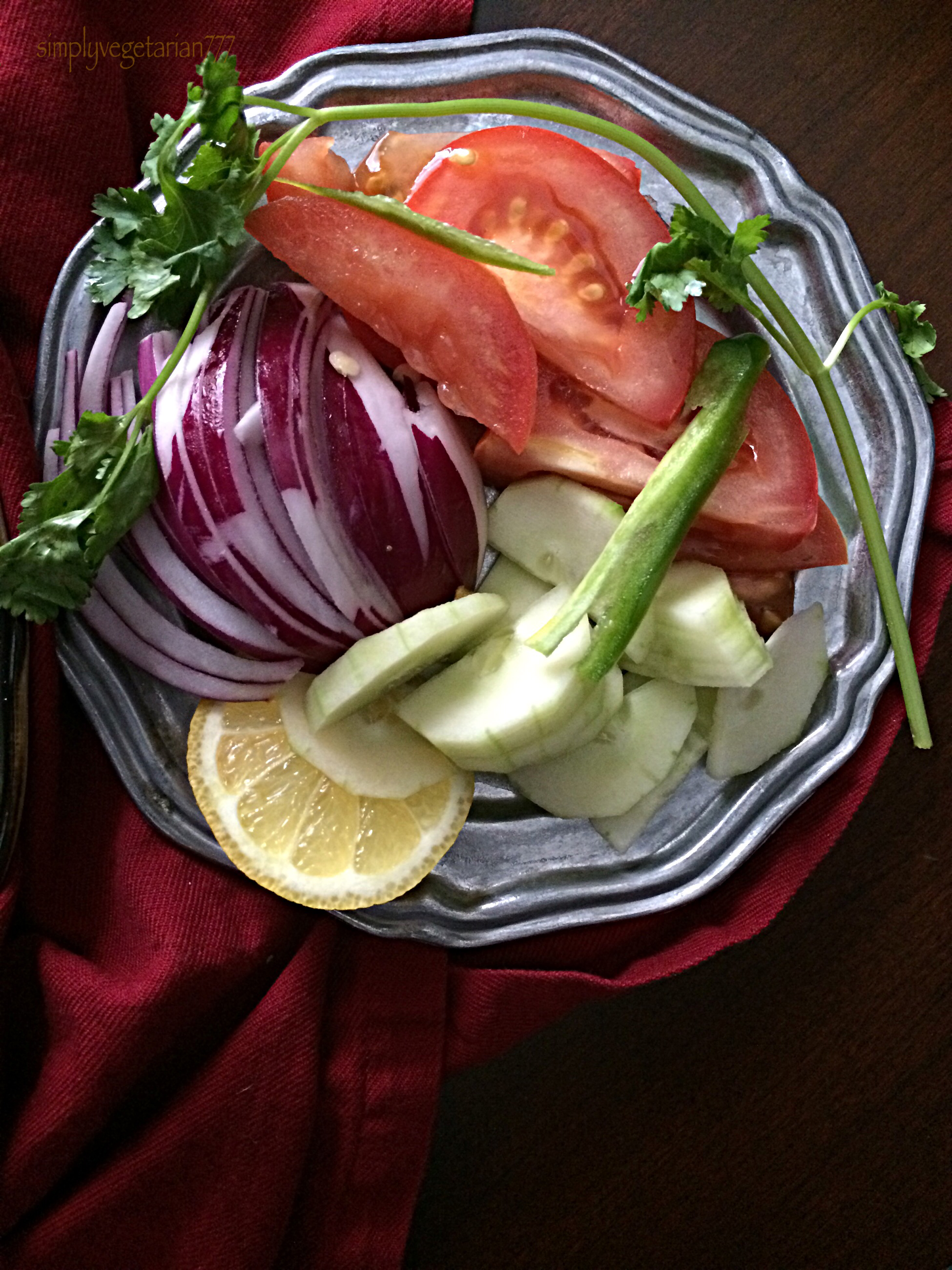 Good recipes do not have to be complicated and elaborate, atleast not in my dictionary! Simple and elegant gobhi malai methi served with some cut salad and rustic chapatis, is a wholesome meal.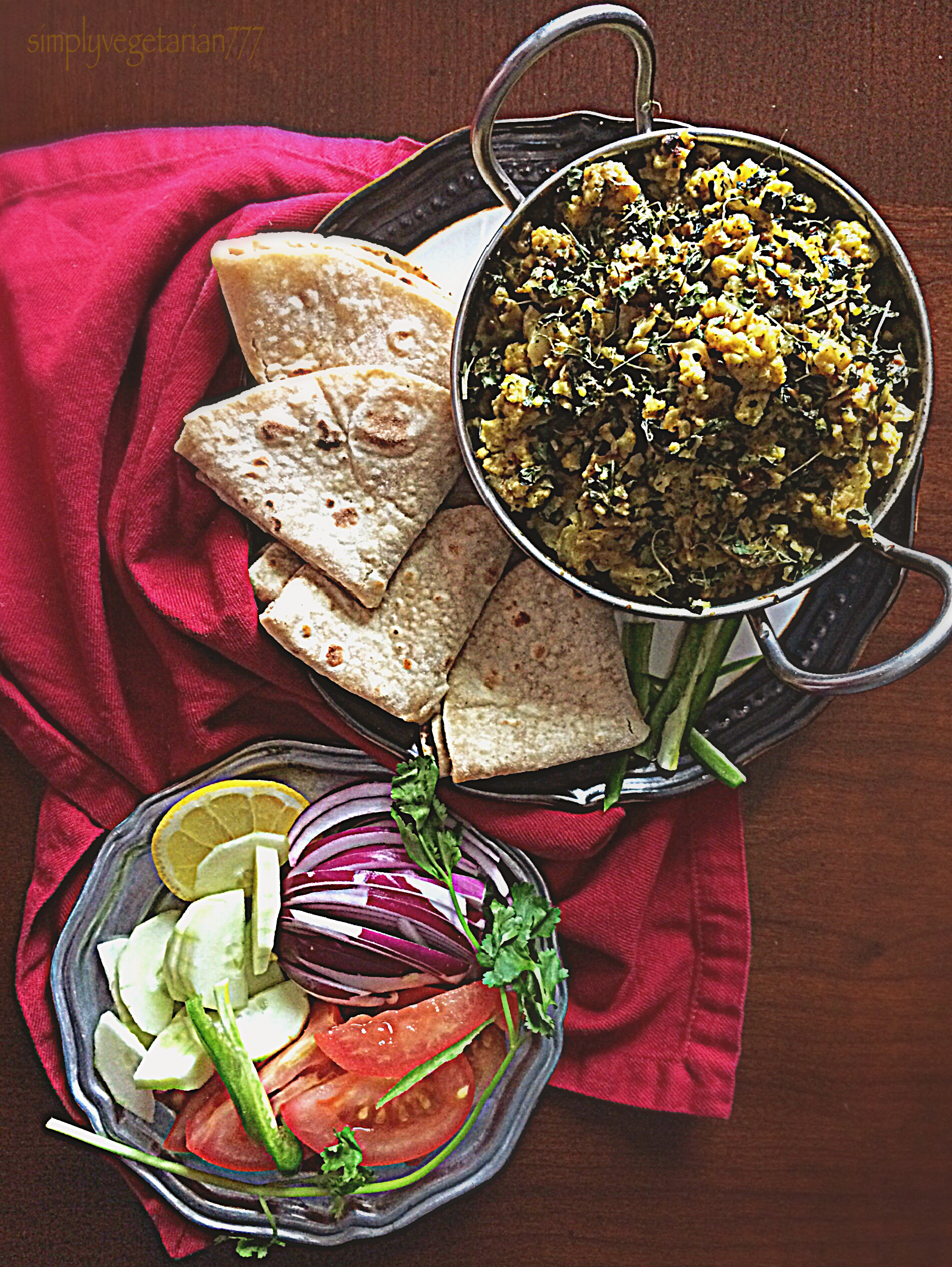 This is how I made it!
Gobhi Malai Methi
Servings: 4-6
Difficulty: easy
Chopping board, knife, a heavy bottom pan with lid, stirring spoon.
Ingredients
Cauliflower – 2 &1/2 cups, small florets
Methi leaves – 1 cup, picked, washed and chopped roughly
Ginger – 1 tsp, finely chopped
Oil – 1/2 tbsp
Kasuri Methi – 1 tsp
Heavy cream – 1/2 cup
Spices
Cumin seeds – 1 tsp
Turmeric – 1/2 tsp
Coriander powder – 1 tbsp
Red chili powder – 1/2 tsp
Garam Masala – 1/2 tsp
Salt to taste
Method
1. Heat oil in the pan. Add cumin seeds and when they crackle, add ginger and all the other spices in the pan. Lower the heat. Sauté for few seconds.
2. Now add chopped cauliflower florets and methi leaves to the pan. Toss and coat the florets well with spices.
3. Lower the heat to medium and cover with lid. Cook for 7-8 minutes till florets are tender. Sauté often to avoid burning.
4. Now add the heavy cream and Kasuri methi to the pan. Bring it to a quick boil. Switch off the stove gas. Test for salt and garam masala and adjust accordingly.
A no hassle and rich and easy curry is ready!

Serving suggestion – Serve it along with some chapati, parantha or naan or even Khubz or pita.
Make it this week and enjoy with family and friends.
Sonal