Guest Post by Apsara : Sprouted Black Eye Beans Cooked 2 Ways – Sweet and Spicy ( Vegan and Gluten Free)
As an Amazon Associate and member of other affiliate programs, I earn from qualifying purchases.
Apsara blogs at Eating Well Diary. She tags her blog as "A Vegetarian's notes on healthy cooking". Her simple and healthy recipes are always charming, honest and easy to incorporate. Her simplicity is reflected in her work. All my blogger friends have become so much well integrated in my life that I dint remember anymore as to when and how I met them first. It seems like ages. So if you find me repeating the line that "I have known her forever", it is true no matter how much cliche it sounds :). What a great supportive community. If I call Apsara Sprouting Queen, then I am surely not exaggerating. Apsara has nailed 2 recipes in one post, isn't that clever and skillful? Some of her work that is my favorite is :
3 Bean Salad with Coriander Ginger Dressing
Whole Wheat Pita Bread
Slow Cooked Sprouted Moong Curry with Tomato Gravy
Now off to Apsara, as she says it !
Sprouted Black Eyed peas cooked two ways- Sweet and Spicy (Vegan, Gluten free snack)
Black eyed peas are one of the easiest beans to soak and sprout, next to mung beans. If you can get more nutrients by sprouting, why not do it? It just needs 36-48 hours more, and if planned ahead, it adds many benefits. The sprouts can be stored in the freezer for months which makes it an attractive option.
I used sprouts of black-eyed peas to make protein-rich snacks called "sundal". These are a specialty of south Indian cuisine that are traditionally made during the Navratri festival. But, hey, why only that one time in a year, I make these very often as a quick evening snack and the kids love it.
I soaked a big amount of dry beans overnight and sprouted it using my Victorio seed sprouter. After 24 hours I gave the partially sprouted beans a quick wash and returned to the sprouter. Sprouts were ready in 40 hours. For more instructions on sprouting and why to do it, click here.
I used a pressure cooker to cook the sprouts (with very little water) which, by the way, takes much less time than cooking un-sprouted beans. Another option is to slow-cook them (about 5 hours on low setting).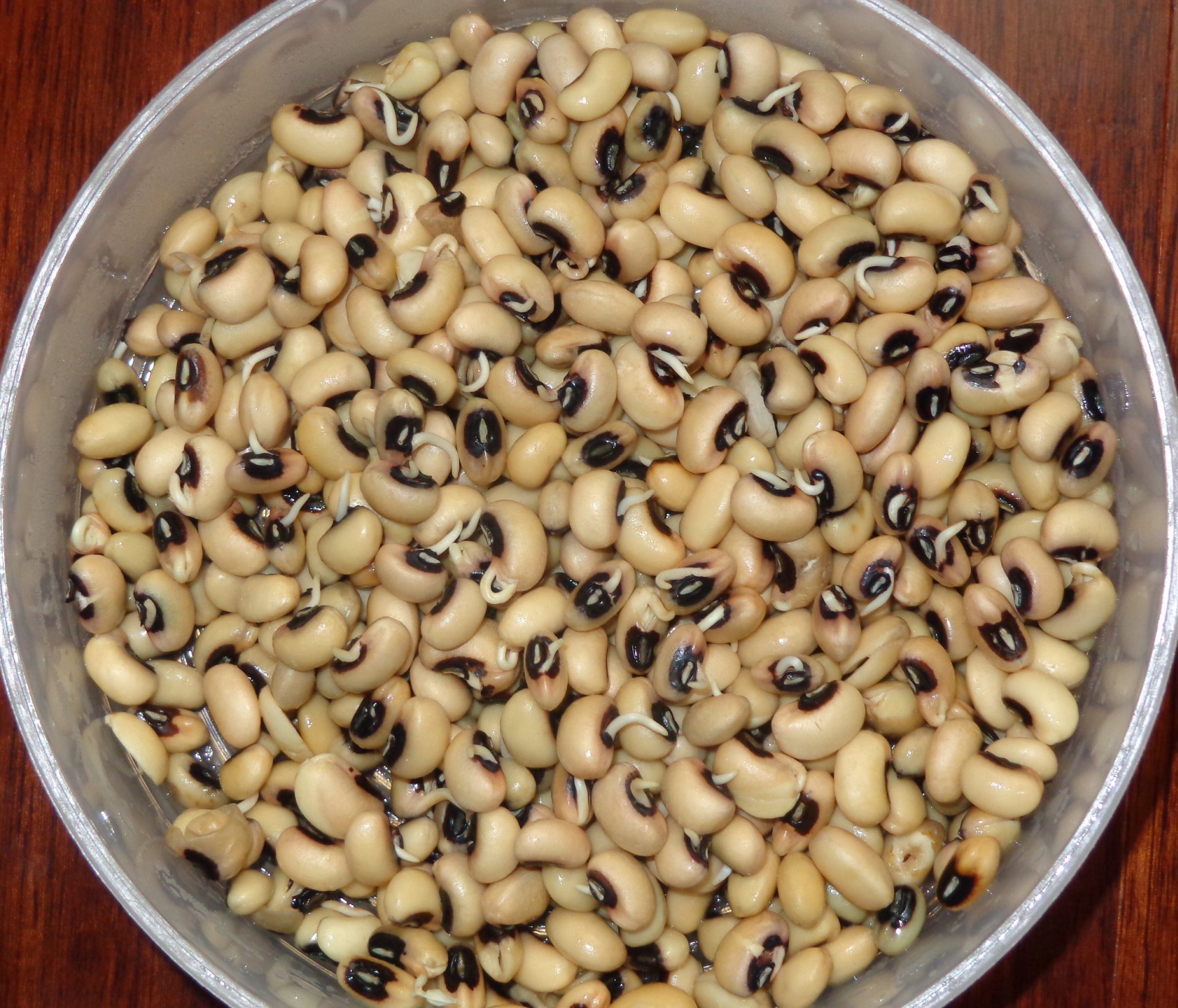 Now, for the actual snacks:
The sweet option: preparation time: 20 minutes. serves: 4

Ingredients:
cooked beans- 1 1/2 cup
jaggery- 1/2 cup
water- 1 tsp.
cardamom powder- a pinch
coconut flakes- 2 tbsp. (optional)
Method:
In a pan, bring jaggery and water mixture to boil. When most of the water has evaporated, add the beans, cardamom, coconut and stir to blend. Remove from heat and allow to cool. That's it! The remaining water will be soaked up by the beans as they cool. This can be served warm or cold.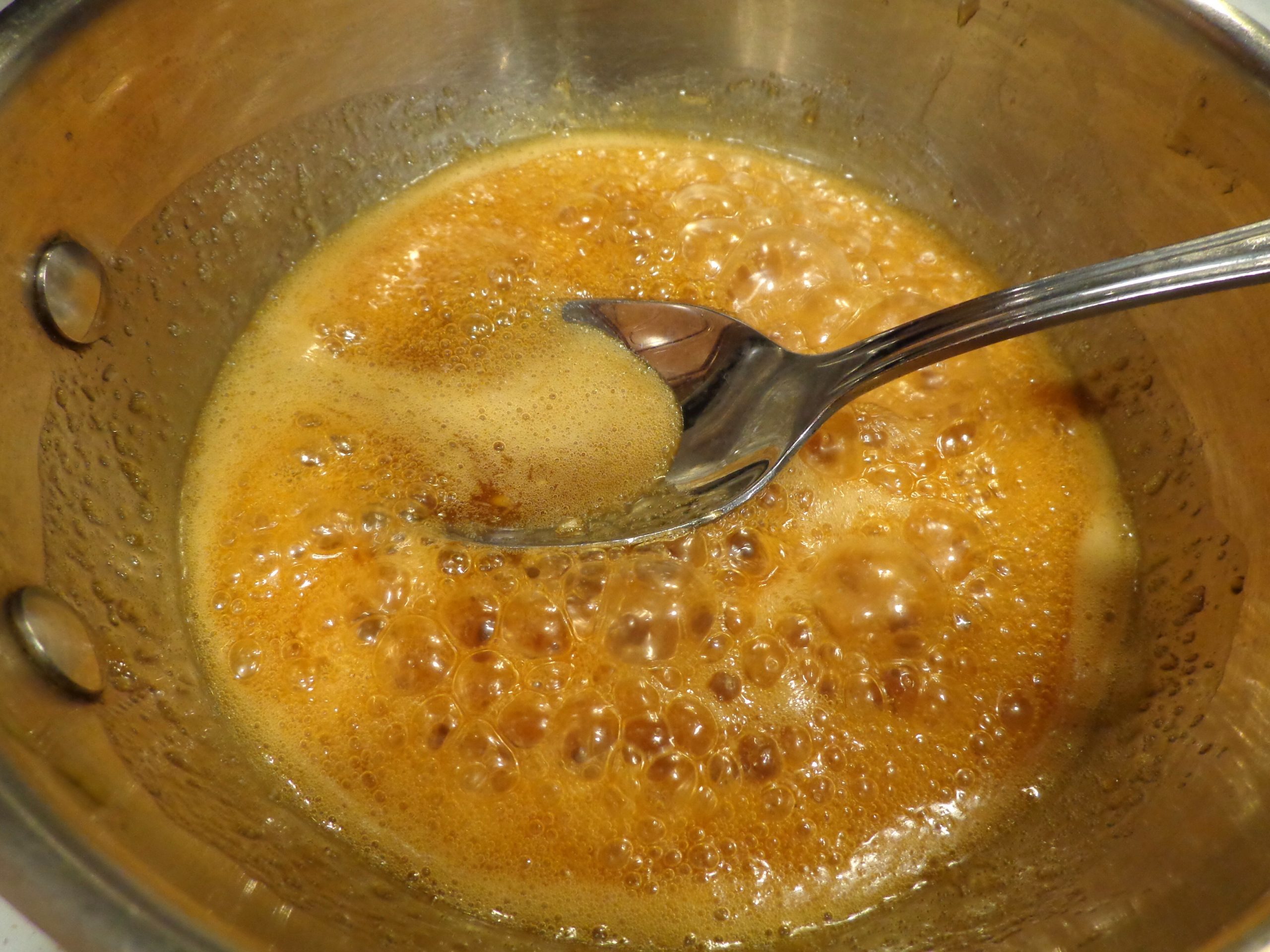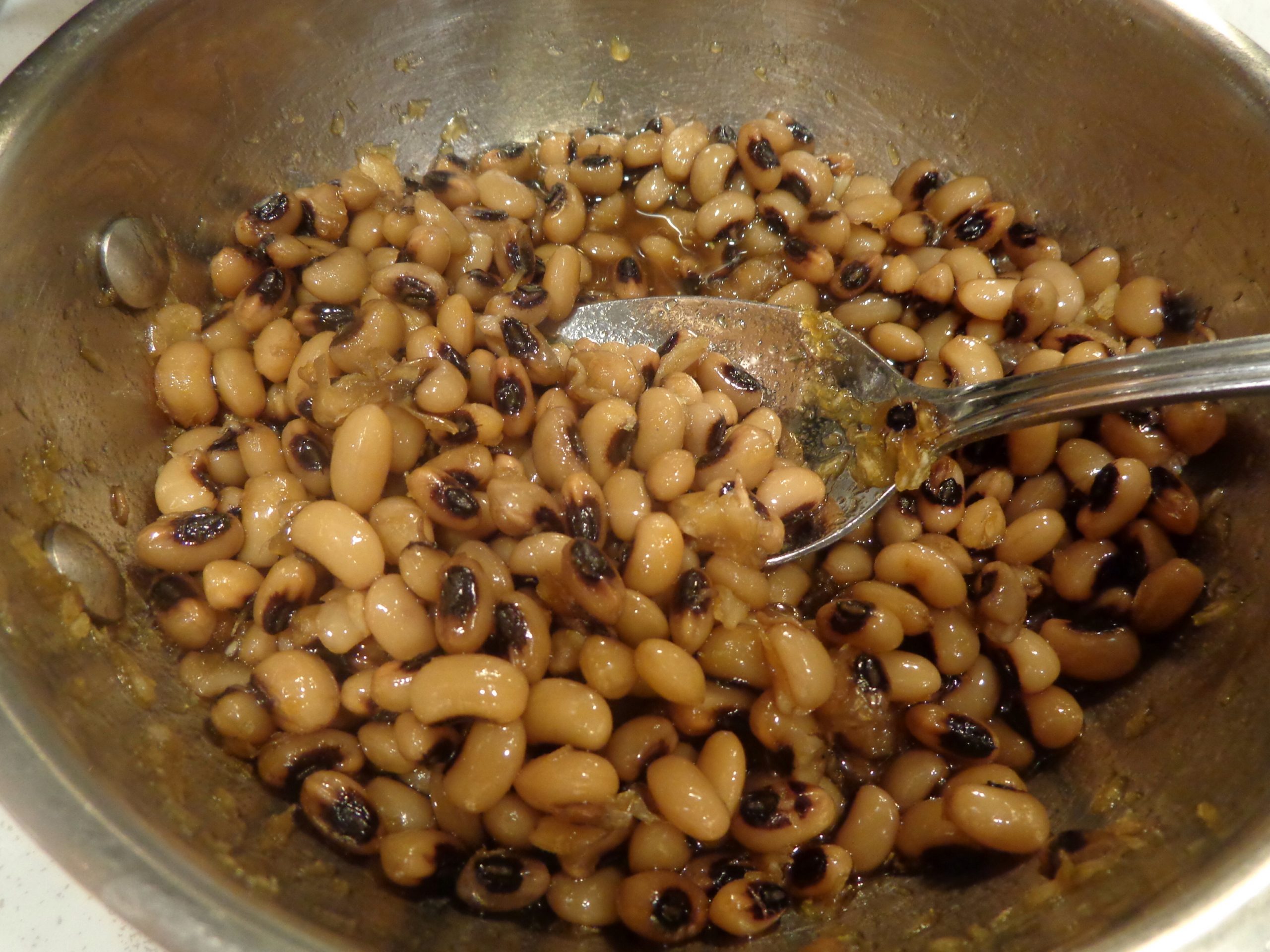 The spicy option: preparation time: 15 minutes. serves: 4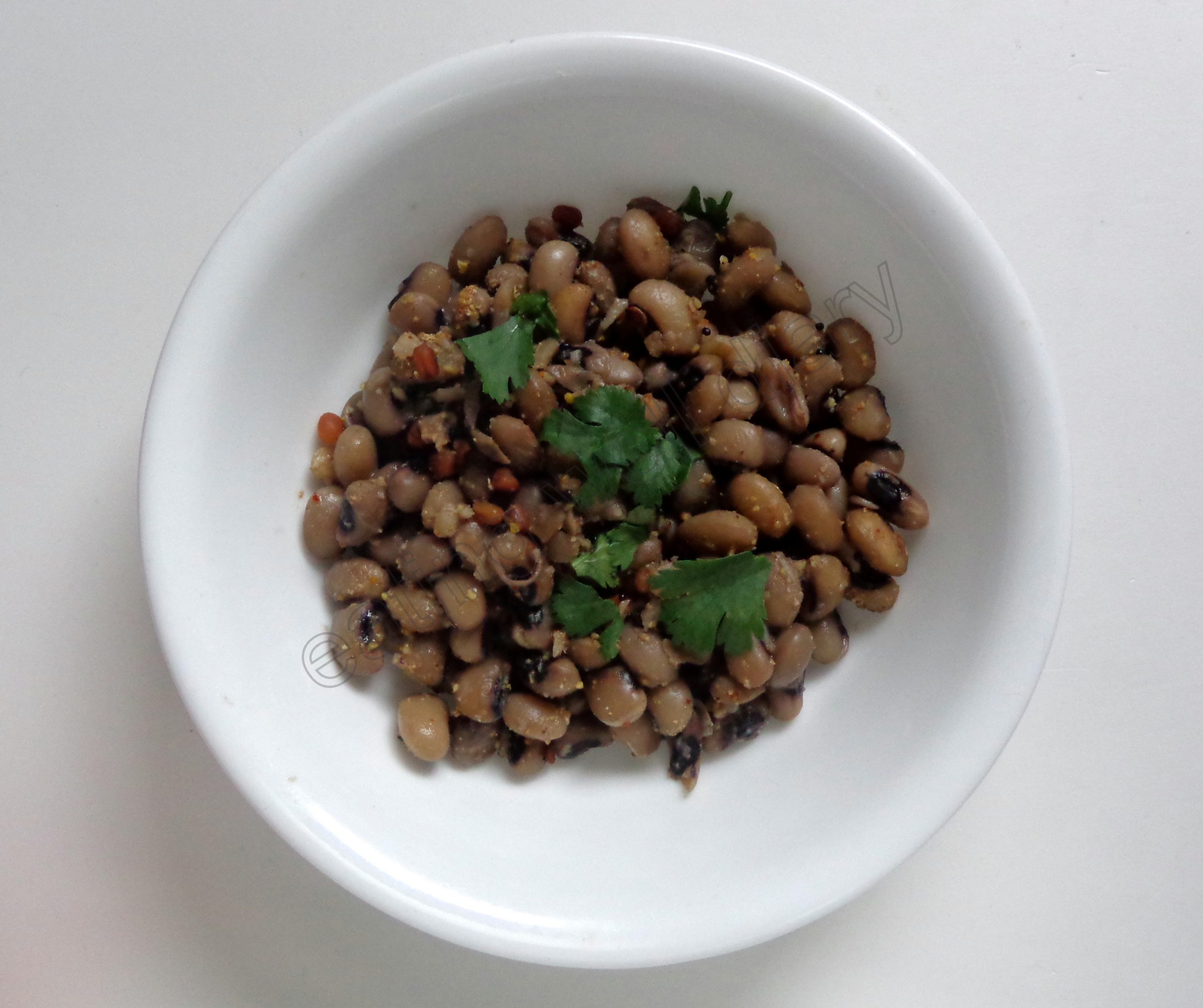 Ingredients:
cooked beans- 1 1/2 cup
salt- to taste
canola oil- 2 tsp.
mustard seeds- 1/2 tsp.
turmeric powder- a pinch
for spice mix: (Note: Use only 2 tbsp. from this batch; smaller amounts are difficult to grind)
chana dal (split yellow lentil)- 1 1/2 tbsp.
urad dal (blackgram lentil)- 1 1/2 tbsp.
coriander seeds- 2 tbsp.
asafoetida- a pinch
dry red chilly- 2
Method:
Dry roast the spices till the lentils turn a light brown color. Use a spice grinder to make a coarse powder.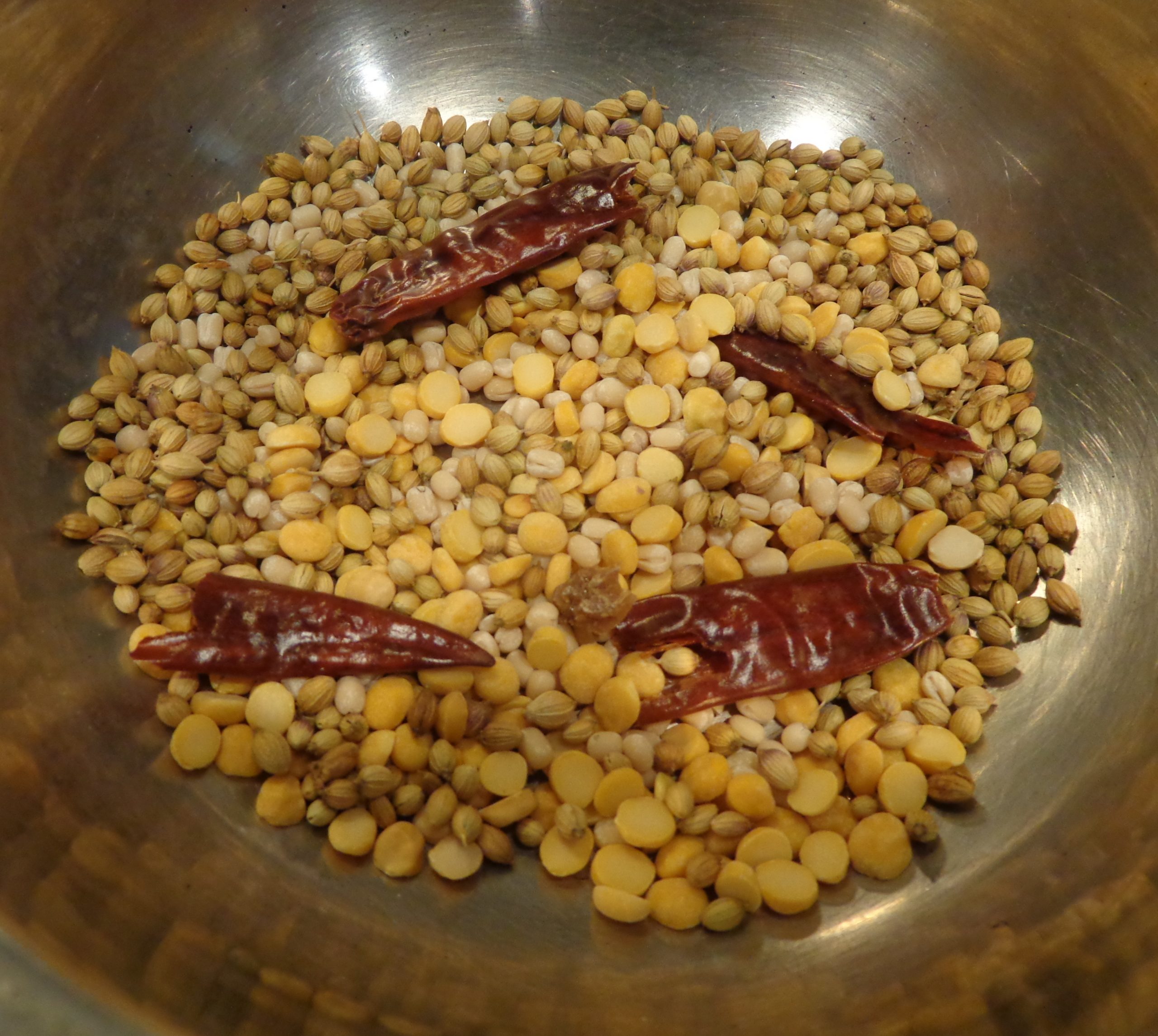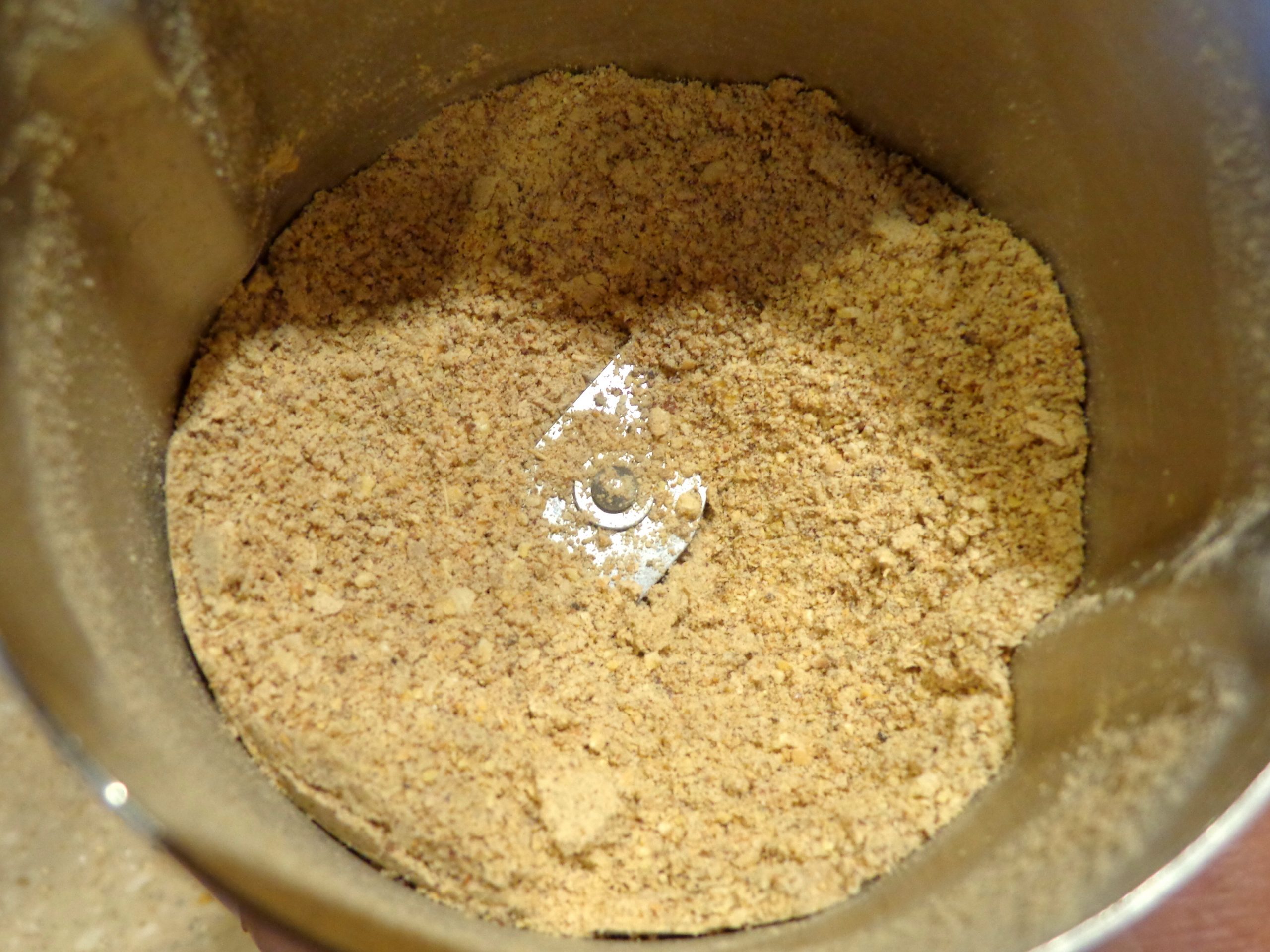 Heat oil in a pan and add mustard seeds. When they pop, add beans, salt, turmeric powder. Add required amount of spice mix and stir. Garnish with cilantro leaves and the snack is ready! Serve warm.
Note from me : Apsara has mentioned some ingredients which might not be available all around the globe. So for options,
For jaggery, you may use brown sugar
For The spice mix, in case you do t get all the dals or dried beans mentioned, use some cumin powder, coriander powder and lemon juice.
Sprouting is the healthiest way of eating dried beans .
For sprouting without the sprout maker, click here