Guest Post : Mixed Vegetable Huli by Priya of Sugarfree Sweetheart!
As an Amazon Associate and member of other affiliate programs, I earn from qualifying purchases.
Priya and I met in the virtual world of blogging, almost an year ago. We started interacting more and more and clicked so well that we became really good friends. More I got to know her, more I liked her and wished we stayed closer. She is very humble, talented, super aware of the the food choices, a great illustrator and an awesome recipe creator. Simple and honest recipes which looked larger than life. You will see "how", as you keep reading. Her recipes are low glycemic and very healthy. She worked on creating awareness for diabetes through her passion for food.
She "blogged" from Sugarfree Sweetheart. When I say, blogged that means that she has taken a long break from blogging. She is an aspiring writer and is working on her first novel. I wish her all the best on this new journey and hope that she will soon be back to the blogging world because it's not the same without you Priya. This post was long due and was supposed to go out last month but when she declared a sabbatical, I saved it for a fresh start so it doesn't get buried under. Here's to you Priya, my dear friend who created an awareness in me for better eating and introduced me to the whole new aspect of cooking.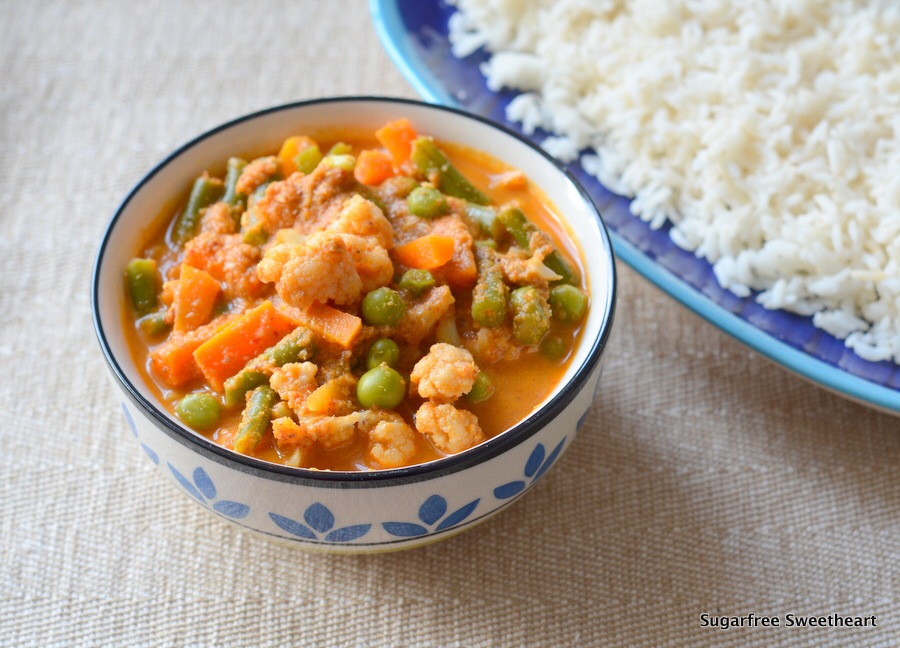 Sonal, thank you so much for the second opportunity to contribute to your blog and reach out to your readers! You have always been an inspiration to me with your consistent but varied cooking endeavours, your comprehensive blog, and your sunshine presence on social media! You really have amazing energy! Here's wishing you and the blog many more moments of fun and yumminess!
MIXED VEGETABLE HULI
This recipe for Mixed Vegetable Huli is my mother's recipe and it is actually an adaptation or combination of two traditional Udupi dishes called Huli (featuring coriander seeds) and Avil (featuring curd).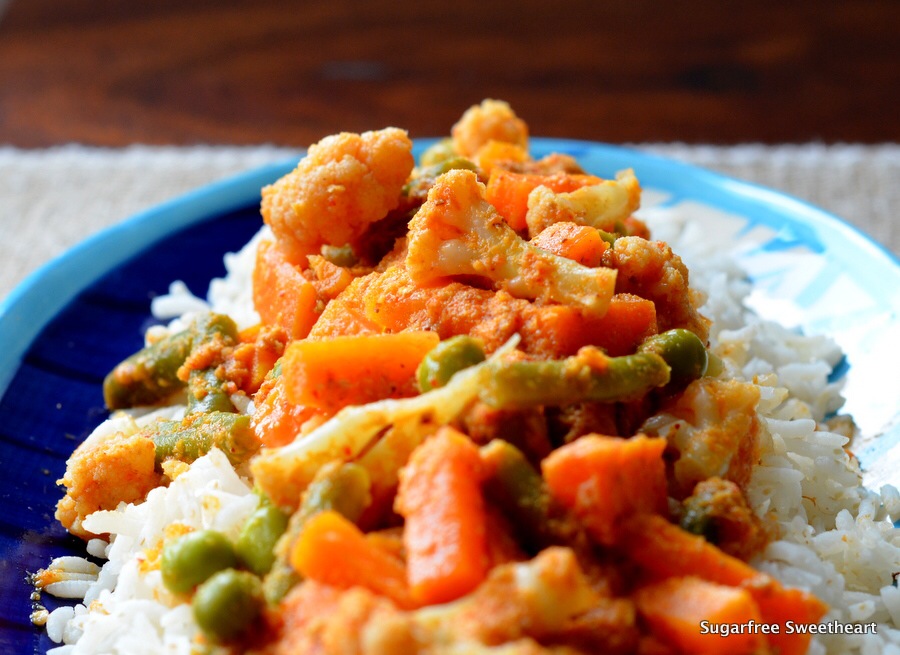 The striking thing about this version is that there is no oil needed and no frying involved. It is adaptable to fit any combination of vegetables you have on hand. And it is simple and speedy to make! What this recipe does, in effect, is provide a flavourful combination of ingredients that make a kind of 'gravy' or 'sauce' for your vegetables.
This recipe is suitable for diabetics, vegans, and vegetable cravers!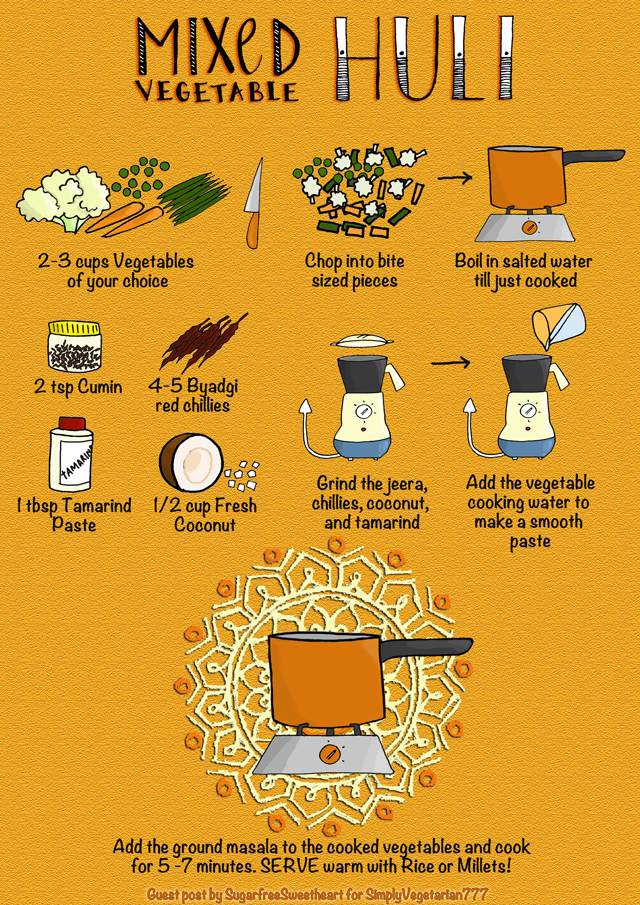 This is what I was talking about! The art and thoughts that she displays through her gorgeous illustrations! self explanatory? Yes :). Takes more time to create this illustration than writing down the steps of method.
Notes
• You can substitute the Byadgi Red Chillies with any other dried red chillies as long as you lower the quantity used since all other types tend to be fierier than the mild Byadgi.
• Reduce the quantity of coconut for a dish that is even lower in fat content. If you are completely averse to coconut you can try this dish with cashew paste instead – this will change the texture of the dish but the flavours will be similar since the spices will remain the same.
I am taking it to my Portion Control and Light Eating Week that I am hosting on Facebook! Anybody whoever wants to join the wagon, just click the link and join either with the spirit and or recipes. See you guys there!