Guest Post : Raw Baby Red Kale Salad with Chiles & Pecorino by Josette of "The Brook Cook"
As an Amazon Associate and member of other affiliate programs, I earn from qualifying purchases.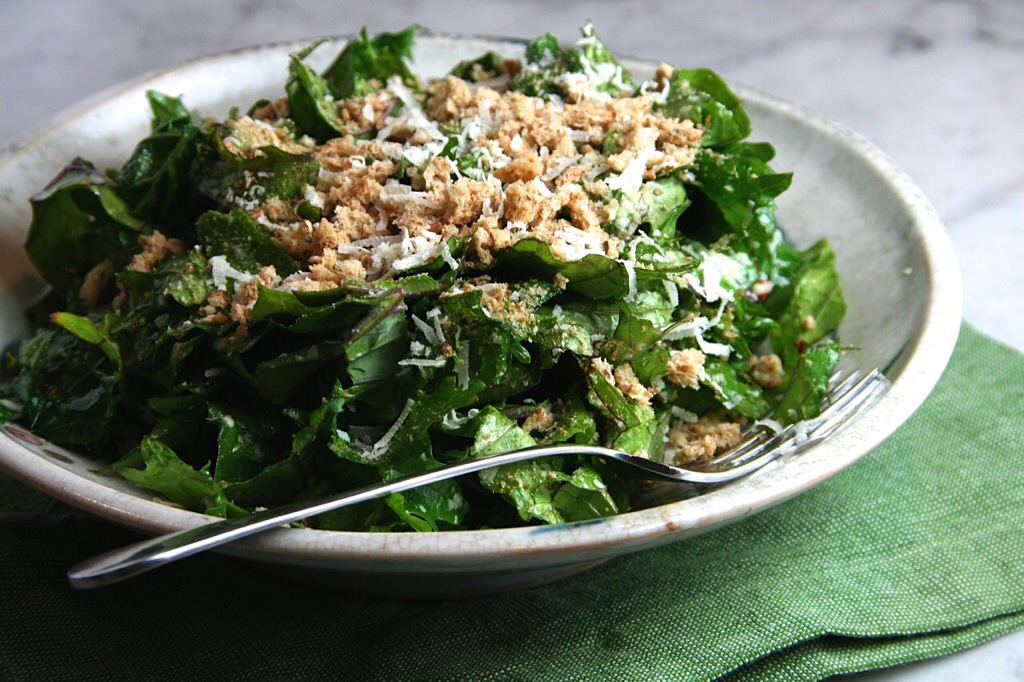 Josette of The Brook Cook and I have known each other since early days of my blogging. It's my immense pleasure to introduce her to my audience and fellow bloggers. What charms me the most about her is the unpredictability. One day she blogs about beautiful rustic cake and another day, she comes up with a pasta dish. Another day she would surprise you with a Mexican feast and in a blink, she would be there with an Indian Daal. Awesome, isn't it? Such a versatile blogger.
She is a good supportive friend I have in blogging world. Thanks Josette for being there. It was when I conducted the International Vegetarian Festival in September 2013, and requested her to represent USA, we established a strong bond further on this path of blogging journey. I am so glad that we discovered each other. I keep learning so much from her simple, easy, rustic recipes. The chocolate cheesecake on my blog is adapted from her mini cheese cakes . She keeps amazing me :). Way to go Josette !
Now off to Josette, as she says it !
Raw Baby Red Kale Salad with Chiles & Pecorino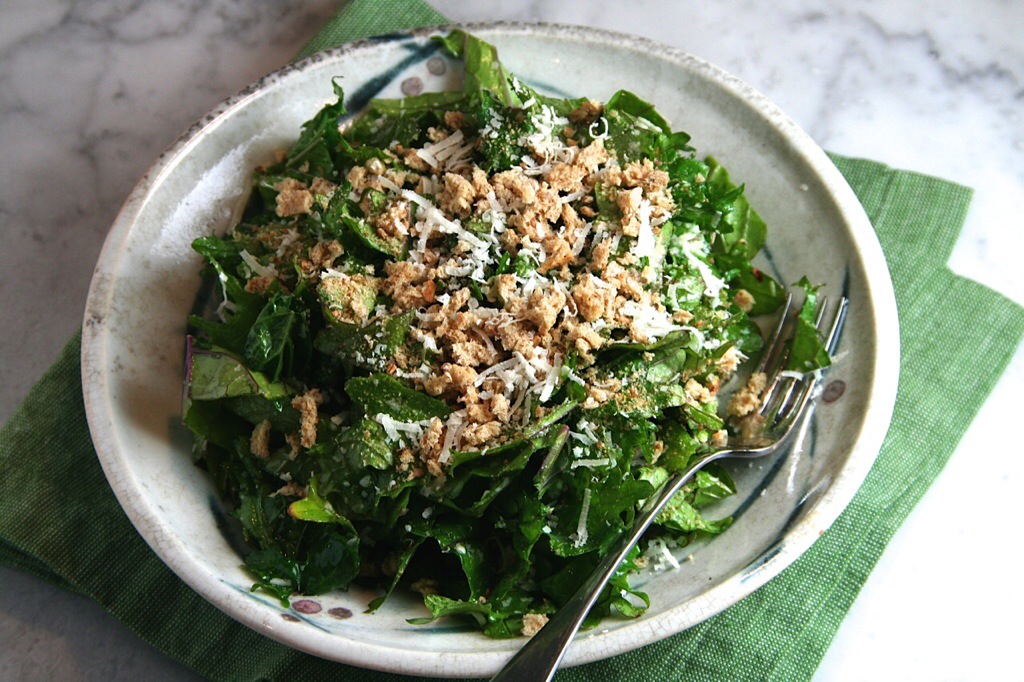 I was so happy to receive my first CSA box of the season. It has been such a LONG six months without a surprise box of fresh vegetables to look forward to every week! My box was loaded with tender spring greens including beautiful baby red kale- perfect for this salad and perfect for my guest post for Sonal of simplyvegetarian777. Sonal is my oldest friend in the blogosphere and is also one of my biggest supporters. She is always there with a "like" and a complementary comment on my posts- She is so kind to me!
This salad made a beautiful lunch that I thoroughly enjoyed. 🙂 This recipe was adapted from In the Kitchen with a Good Appetite: 150 Recipes & Stories About the Food You Love by Melissa Clark (my favorite New York Times contributor).
Ingredients :
1 small bunch Tuscan kale (for ex: black or laminate) or Red Kale
2 thin slices country bread, 1 slice whole wheat bread (crusts removed), or two handfuls good, homemade coarse breadcrumbs
1/2 large garlic clove or 1 small garlic clove
1/4 teaspoon kosher salt, plus a pinch
1/4 cup (or small handful) grated pecorino cheese, plus additional for garnish
3 tablespoons extra-virgin olive oil
Freshly squeezed lemon juice (from a generous half of a large lemon- about 3 T)
1/8 teaspoon red pepper flakes
freshly ground black pepper, to taste
Method :
Trim the bottom few inches off the kale stems and discard. Slice the kale into 3/4-inch ribbons. You should have 4 to 5 cups. Place the kale in a large bowl.

If using the bread, toast it until golden brown on both sides and dry throughout. Tear into small pieces and pulse in a food processor until the mixture forms coarse crumbs, or crumbs to your liking.

Using a mortar and pestle or a knife, pound or mince the garlic and 1/4 teaspoon of salt into a paste.

Transfer the garlic to a small bowl. Add 1/4 cup cheese, 3 tablespoons oil, lemon juice, pinch of salt, pepper flakes, and black pepper and whisk to combine. Pour the dressing over the kale and toss very well (the dressing will be thick and need lots of tossing to coat the leaves).

Let the salad sit for 5 minutes. Serve topped with the bread crumbs and additional cheese.
Do share your views on this beautiful salad!