Gulgule / Meetha Pooya in Appe pan OR Donut holes mildly flavored with fennel and cardamom made in Ableskiever pan!
As an Amazon Associate and member of other affiliate programs, I earn from qualifying purchases.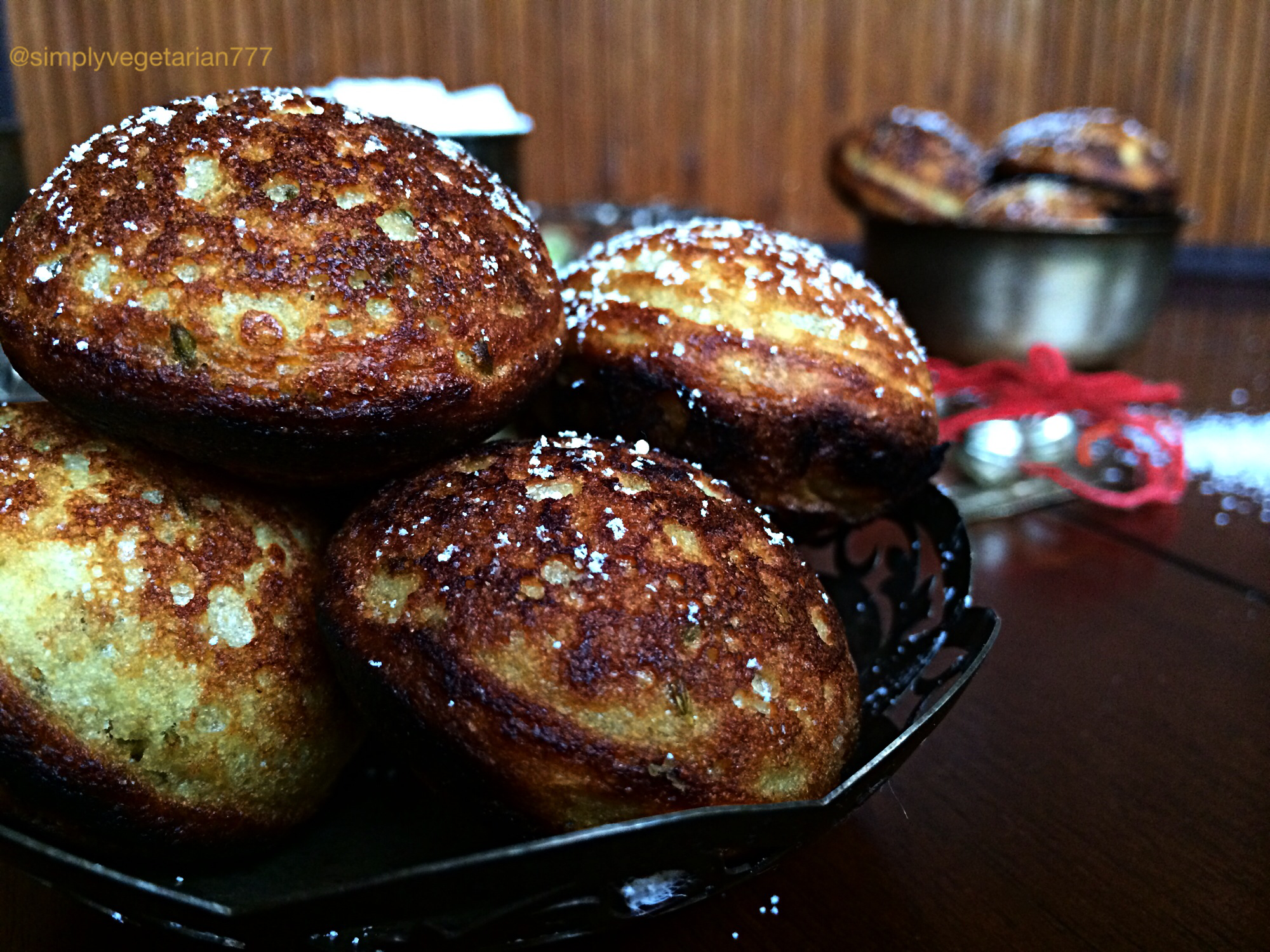 Today is a festival of Ahoi Ashtami ! A festival where mothers fast and pray for the well being of their children.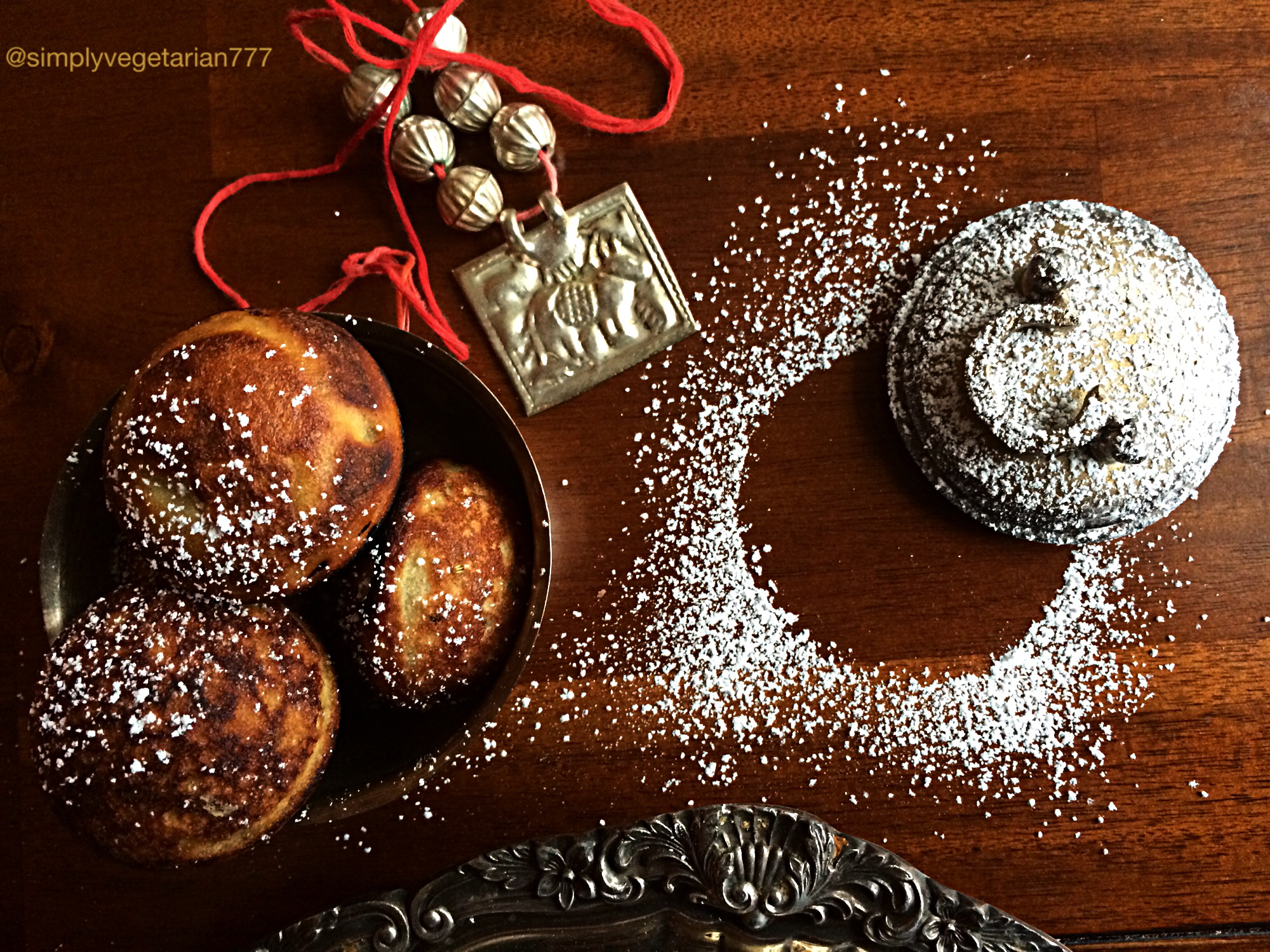 While growing up, I saw my mum doing it for me and my siblings and I picked it from her and my mother in law. Might sound confusing, why fast? Well there are few cultural things which are beyond questioning and are done to strengthen the family bonds.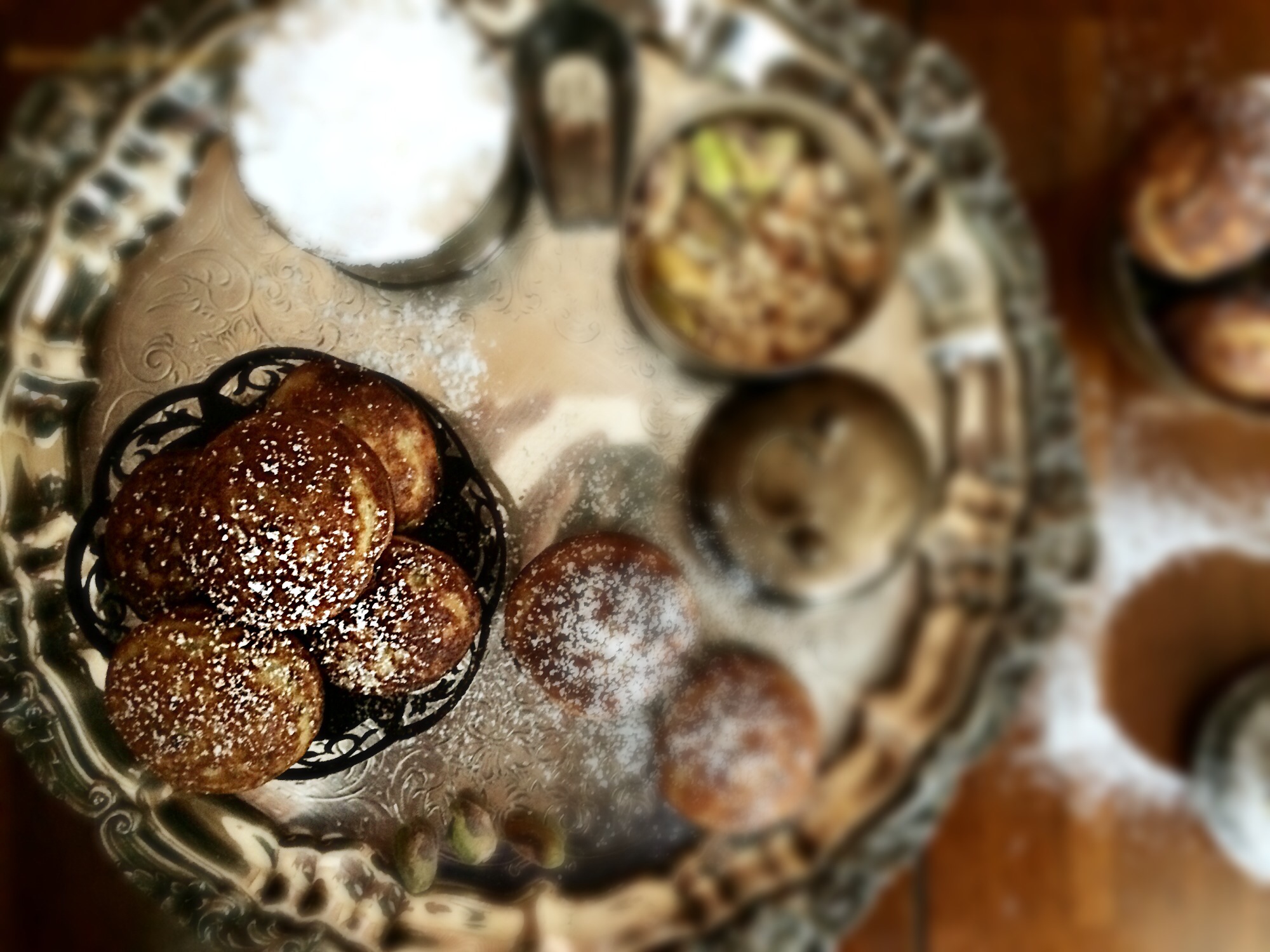 Traditionally, they are deep fried. But thanks to the Appe / Paniyaram / Abelskiever Pan, these beauties can be enjoyed in a healthier way. These are made with whole wheat flour and mildly flavored with fennel seeds. Te texture is more or less like a munchkin or a donut hole. Interesting?
Yields : 10-12 pieces
Ingredients :
Whole wheat flour : 1/2 cup
Fennel seeds : 1 tsp
Cardamom powder : a fat pinch
Sugar : 3 tbsp
Yogurt : 1/2 cup thick dissolved in 1/4 or more cup of water so that it is easy to stir but not runny.
Water if needed!
Baking soda : 1/4 tsp
Method :
Take a bowl. Add flour, fennel seeds, cardamom powder and sugar to it. Stir with a fork to mix the ingredients.

Add yogurt and mix well. Add a little water to lighten it up. We need a batter of pancake or idli batter consistency.

Let the batter rest for 15 minutes.

Grease the appe pan and warm it up.

Add baking soda to the batter and mix quick.

Take a table spoon. Add a dollop in each hole. Cover and cook on low flame for 2-3 minutes.

Remove the lid. With the help of chop sticks or wooden pick, time them around for browning and even cooking. Cook for another 2-3 minutes on low flame. It has sugar in it so if cooked on higher flame, it will give a burnt surface. We want a golden surface.

Remove! Cool and dust with powdered sugar if you want.
Last year, I had made the gulgule as in malai Poori in a hard anodized pan. Check out the recipe here
Happy Ahoi Ashtami!
Taking these to Angie's FF#38, co-hosted by Hilda and Juliana. I hope they like it as much as my family did.