Health Benefits of Liquorice or Mulethi or Mithi Kathi
As an Amazon Associate and member of other affiliate programs, I earn from qualifying purchases.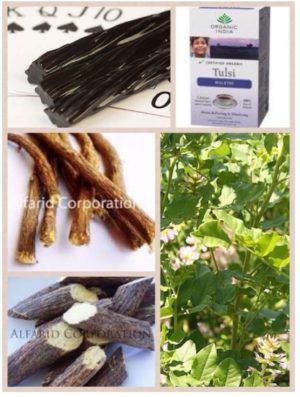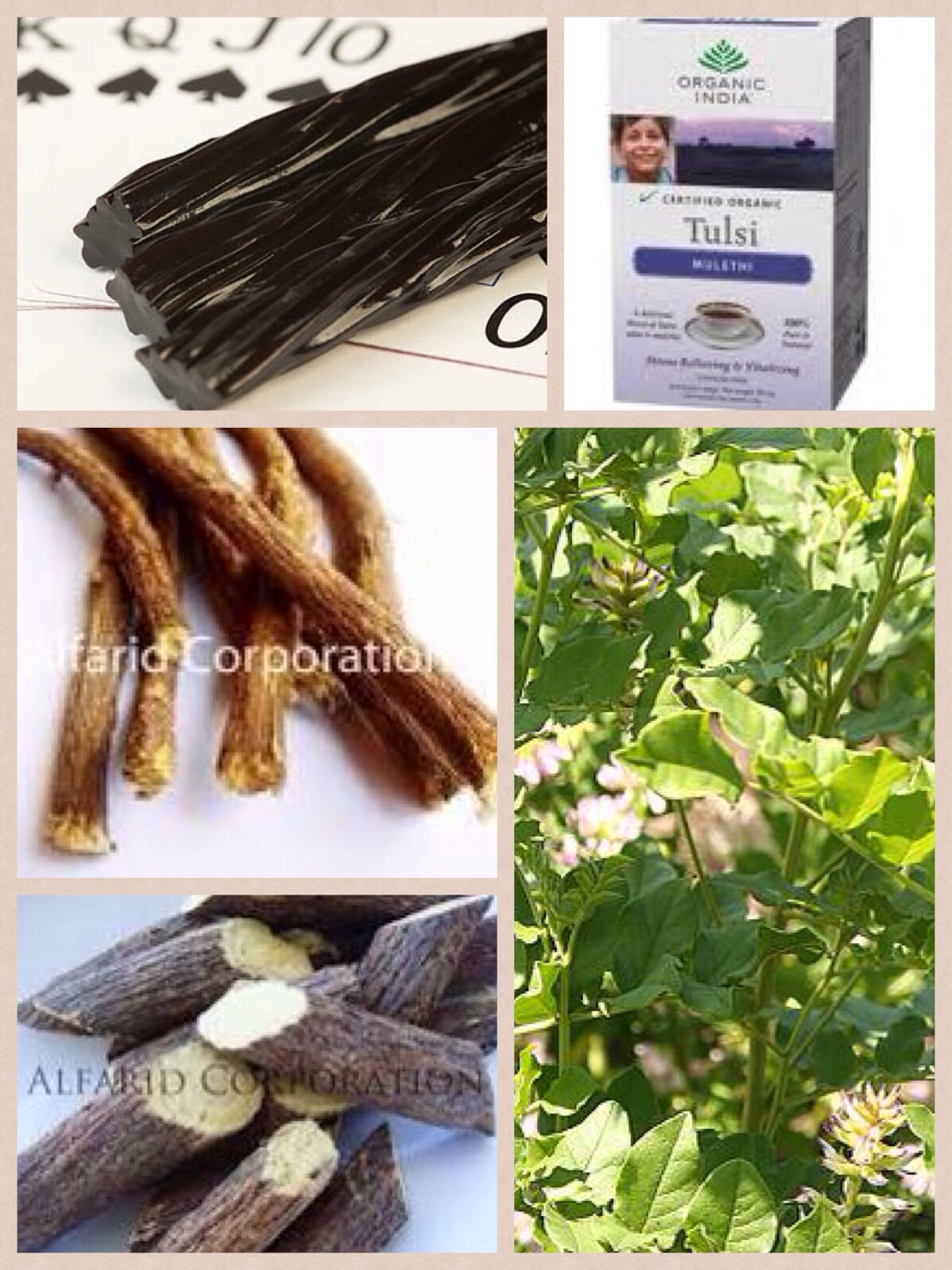 Liquorice or more commonly known as Mulethi or Meethi Kathi in India, is known for enhancing flavors in cuisines and also for its medicinal properties.  Ancient Indian, Chinese, Middle Eastern, Roman and Greek medicine practices have used it in treating various diseases and still a lot of Naturopathy believers consume it in general but in small quantities.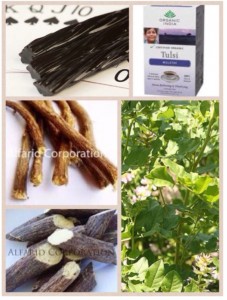 Image Source : Web
For the longest time I remember, my dad used to give us this wooden stick to suck on, in winters. Especially, when we had sore throat, cough and upper respiratory problems. It tasted funny and sweet but used to release the phlegm caused by all the madness in the upper respiratory system. We would feel so much relieved. While living in America, I sometimes feel the crunch of having all these natural ailments. Even if they are available, you pay the price. That reminds me that it is available in India now in packaged boxes.
The nature of this wood is warm so it is highly recommended to consume it in small quantities. If you are pregnant, then please don't use it.
I am no doctor and don't claim to be your naturopath either. Sharing my bit with all of you in bright light. That's all :). Please consult your doctor before taking any new herb or medication.
Benefits 
Anti-microbial activity: Liquorice root extracts have been tested against 13 species of bacteria, 2 species of fungi and also against viruses such as type A influenza virus, SARS virus and in some cases, HIV infected MT-4 cells to some extent.
Improves immunity: Liquorice root extracts have been tested to increase the lymphocyte and macrophage production. Liquorice root extracts have also been helpful in decreasing immunity related allergic reactions and in some autoimmune diseases.
Liver protection: Liver gets damaged due to release of chemicals called cytokines like tumour necrosis factor-alpha. These chemicals injure liver cells and also damage the DNA. The root extracts from mulethi help in counteracting these damages by supplying anti-oxidants. Apparently, Liquorice extracts were also effective in controlling diclofenac induced toxicity.
Constipation: The root is excellent as a stool softener or mild laxative especially for children because it does not cause gripping of the intestine as the other cathartic herbs are known to do. . Its sweet, pleasant taste and mild action make licorice root a desirable laxative herb for children and delicate folks whose weakened bowel could not withstand the quick and drastic purge of the cathartic.
Anti-Inflammatory / Anti-Allergic: Liquorice has significant anti-inflammatory and anti-allergic activity, particularly in asthma and other atopic conditions. Its anti-inflammatory action accounts for its use in the treatment of chronic inflammations such as arthritic and rheumatic diseases, chronic skin conditions, and auto immune diseases in general. It may also be used as an eye bath in conjunctivitis and other inflammatory conditions of the eye surface. Mode of action : The anti-inflammatory and anti-allergic actions of the drug have been attributed to the corticosteroid-like activity of glycyrrhizin and glycyrrhetic acid. It does this by antagonising or counteracting the negative effects of cortisol.
High cholesterol and heart diseases: Emerging studies are beginning to suggest that licorice may also play a role in the treatment of heart disease.
Poor Memory: Liquorice root supports the adrenal glands and indirectly influences the brain.
Consumption of Liquorice at home to cure some basic problems 
Mouth sores : Mix mulethi powder in lukewarm water and gargle 4 to 5 times in a day.
Weakness : Mix mulethi, shatawar and musli powder. Take this powder twice a day.
Cold and Cough, Upper respiratory infections : Take piece of mulethi root, tulsi or Indian basil (5-6 leaves), Pudina or mint (few leaves) and cook at low flame for 10 mins. Filter and drink.
Boils : Take mulethi leaves and apply on affected area.
Wounds : Grind mulethi roots and apply on affected area.
Ulcer, Ulcerative colitis : Mulethi is very useful in ulcer. It reduces secretion from stomach and produces thick protective mucus lining which protects stomach from inflammations gastritis and peptic ulcerations. Grind mulethi(7 gms) and cook in water (400 gm) till it reduces to 200 ml. Filter and drink.
Hoarseness of voice : Take mulethi, misri and black pepper and chew.
Eye related problems, digestive system problem : Take mulethi powder, fennel powder and amla powder(gooseberry). Mix all powders. Take this mixture twice a day with water.
Dry skin, pimples, Glow on skin : Mix mulethi powder with milk and apply on skin.
Jaundice : Make decoction of mulethi and drink.
Mulethi should not be consumed during pregnancy.
Precautions
The use of herbs is a time-honored approach to strengthening the body and treating disease. Herbs, however, contain active substances that can trigger side effects and that can interact with other herbs, supplements, or medications. For these reasons, herbs should be taken with care, preferably under the supervision of a practitioner knowledgeable in the field of botanical medicine. The consequences of high doses (more than 20 g/day) or long-term use of licorice are severe. Therefore as precaution Liquorice should not be consumed by those with renal or liver dysfunction, or women who are pregnant or breast-feeding. People with high blood pressure, obesity, and diabetes should not use it. This herb should also not be used by men with decreased libido or other sexual dysfunctions. Use of any licorice product is not recommended for longer than four to six weeks.
My information sources 
Dava Ayurveda
Satvik Shop
Bimbima