Holiday Fruit Cake : No Alcohol and kids' friendly with Vegan Option
As an Amazon Associate and member of other affiliate programs, I earn from qualifying purchases.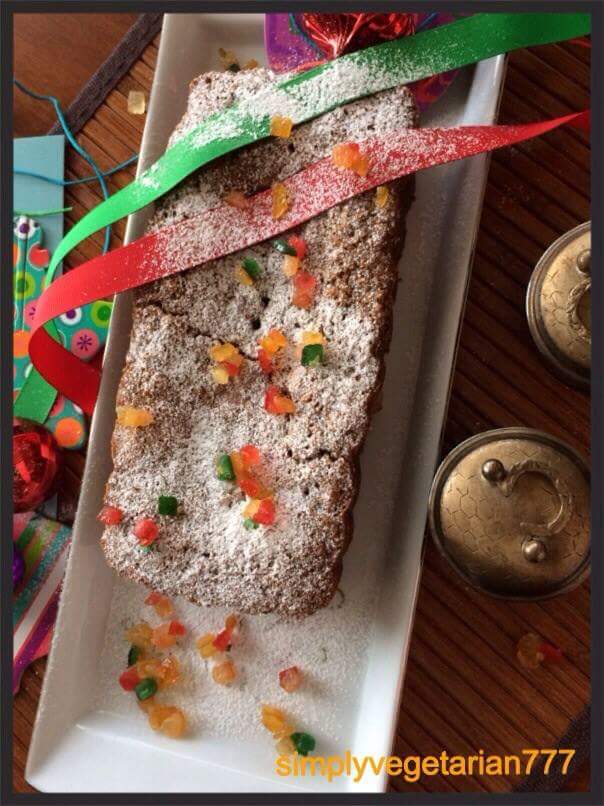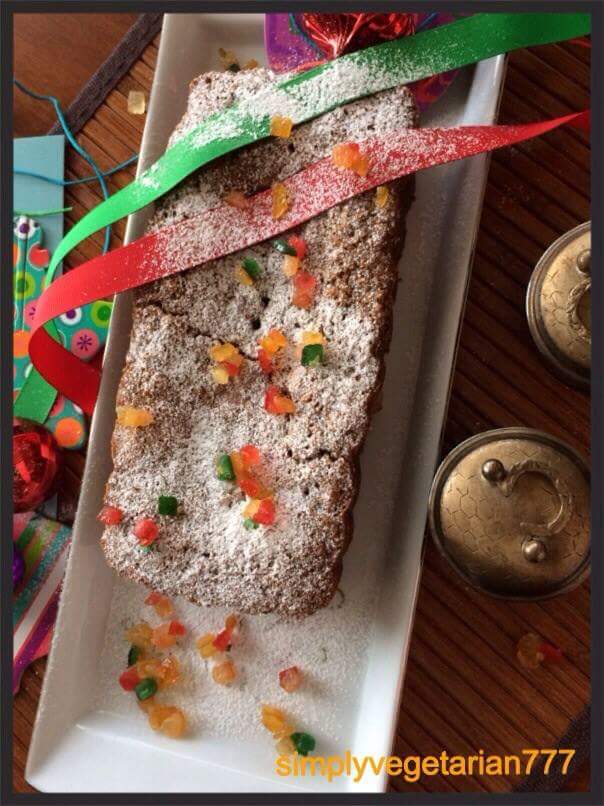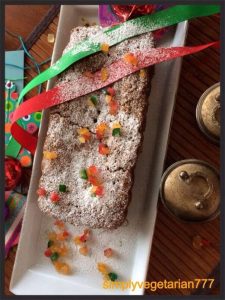 Colorful Nutty and Tutti Fruity Holiday Cake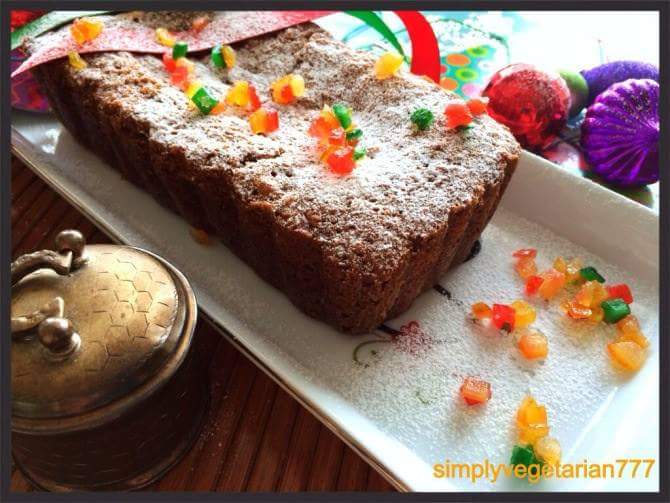 It's amazing how one baking event at home…starts the ringing of the festival and holidays. That's what happened at my place. As mentioned in my earlier post, it was a cake baking extravaganza.
This recipe is courtesy, my cousin, Parul who is a wonderful baker, especially the cakes. I have eaten this cake since we were kids and often wondered about how this deliciousness is baked in a cake but never bothered for the recipe since I could get the cake without any work ;)…And that tutti frutti aspect of it …does the wonder with the sweet smell of all the spices and juices. I will just post the recipe without much blabbering :).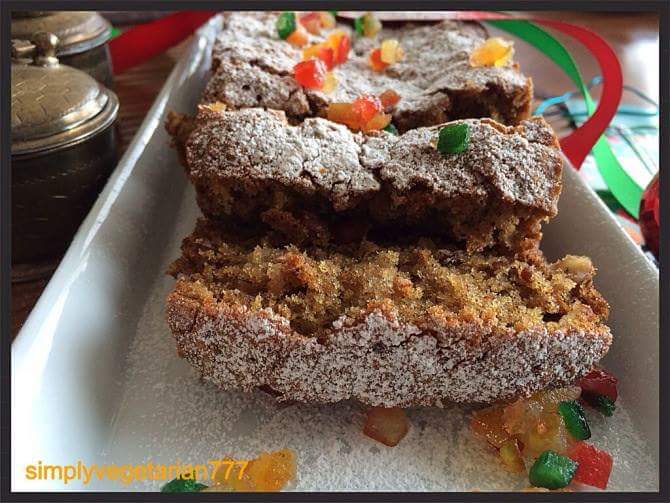 Ingredients
All purpose flour: 250 gm
Eggs: 4 large or 5 medium at room temperature or for vegan or egg free option: dissolve 3 tablespoons of flaxseed meal/flour in 9 tablespoons of warm water. Another option is substitute eggs with 3/4 cups of curd or yogurt.
Unsalted butter or substitute: 250 gm at room temperature.
Powdered sugar (preferably brown sugar): 250 gm
Baking powder: 1 tsp
Baking soda: 1 tsp
Essence: preferably rum, or vanilla: 2 tsp. I used vanilla : 1&1/2 tsp
Cake spice: 3 tbsp heaped (can take cinnamon, nutmeg, black cardamom, green cardamom and cloves and grind them into a powder) you may use 1 tsp ginger powder and 1-2 tbsp all-spice powder as I used.
Apples: 2 large, peeled, cored and grated
Mixed candied fruits, tutti frutti :100 gm
Assorted nuts coarsely crushed: 100 gm. I used almonds and pecans.

Lime juice cordial or rum/brandy: 4 tbsp. I used orange juice, pulp free, to make it kid friendly.
Caramelized sugar: 2 tbsp. I used brown sugar.
Method
Preheat the oven to 350f or 180f. Grease and dust a square or rectangular pan. I used 3 of the 6×3 cake loaves disposable aluminum tins because I was baking for gifting purpose.
Mix the flour, baking powder, baking soda and cake spice. Sieve the mixture twice so that it is uniform and airy.
Chop the candies fruits fine and soak them in the lime juice or orange juice for 1/2hr to 1 hr.
Mix the grated apple and nuts together and keep separately.
Beat the eggs or yogurt or flaxseed jelly with essence till frothy and keep aside.
Soften the butter in a large bowl. Add the powdered sugar and whip till it starts forming peaks.
Add the brown sugar or caramelized sugar to give it a rich golden colour.
Add the beaten eggs/yogurt/flaxseed jelly , a little at a time and keep beating well.
Add in the grated apple and nuts a little at a time and mix well.
Now mix the soaked candied fruits or tutti frutti thoroughly with the flour mixture so that every piece is coated with the flour.
Now gradually fold in the flour mixture with a light hand to the wet ingredients.
Bake at 350f or 180⁰C for 40-60 minutes or till a needle inserted into the middle comes out clear. After this, bake for another 15-20 minutes at 300f or 150⁰C for firmness.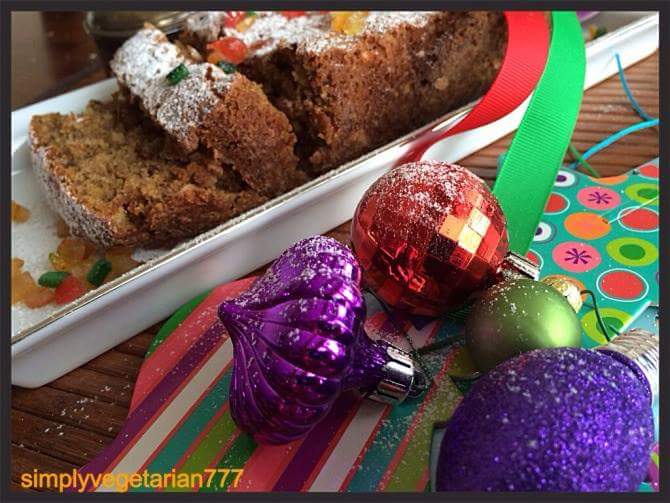 Gift some and enjoy some :).
A great cake to enjoy with family and friends!
Sonal