Instant South Indian Platter (no pre packaged ready to use mixes) : Quick Sambar, Instant Rawa Idlis, Quick Dosas, Penaut Sesame Tamarind Chutney and Baked Wadas, which were the only "not so quick" dish.
As an Amazon Associate and member of other affiliate programs, I earn from qualifying purchases.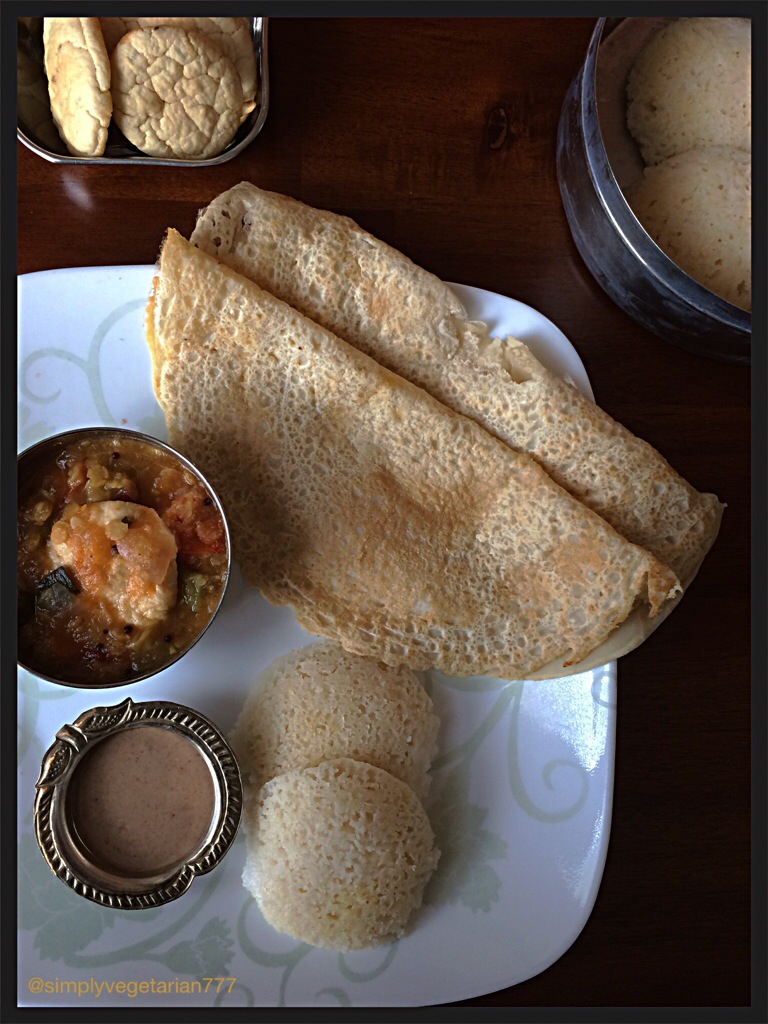 This post was not on my mind at all. Had made this for dinner yesterday and when I posted it on my Facebook group, people wanted to know how. So will be documenting recipes today for my readers without any blabber.
Warning : A Long and Useful Post with some good Recipes. Will put them in Printable Version.
Disclaimer : I claim no authenticity to the dishes. This is my take on the recipes for the instant gratification of some good South Indian home made food.
Instant Dosa :
A South Indian Crepe, made crispy as well as soft in many varieties.

Sambar :
It is a tangy and spicy curry from the beautiful southern India, made with tomatoes, any kind of vegetables available (single or multi), curry leaves and sambar powder. Sambar powder is readily available in Indian grocery stores. I will soon update the home made recipe. I recommend #MTR brand.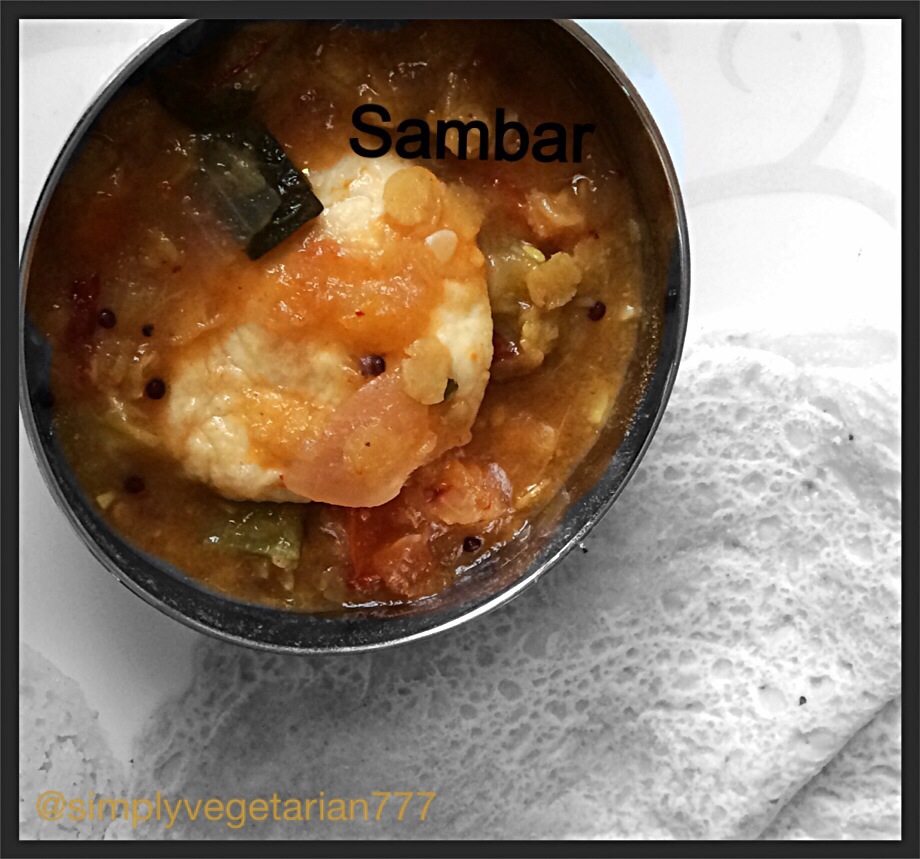 For the recipe, click here. In the attached recipe, I used eggplants. In yesterday's recipe, I used zucchini and another small gourd. So you see, the possibilities are endless. The white disc peeking from the sambar is baked wadas.
Instant Rawa Idlis :
Idlis are fermented rice cakes, super soft and super delish and easy on stomach. They are very light. They are originally made with a fermented batter of rice and urad dal, which are first soaked and then ground and then set for fermentation. Mine are instant since I didn't do any hubla. Let's see, how?

Some pictures of idli steamer and idli mould from Google images :
Most commonly used in house holds!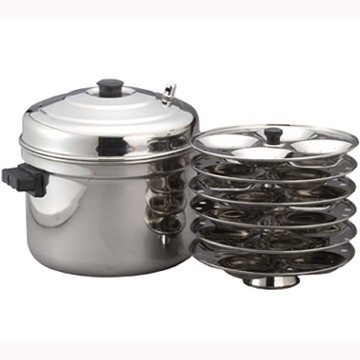 A more modern approach!

Baked Urad Dal Wadas , Courtesy : Anju Chhabra.
Anju is the creator of this recipe.
She is super talented reader of mine who follows my blog closely and always leaves her feedback and positive suggestions. I appreciate your contribution Anju. You inspire me in so any ways :). Not to forget you share my mom's name :).

Peanut Sesame Tamarind Chutney :
This is my experimental chutney. Just went with the flavors I was craving for.