Jalapeño and Cheddar Corn Muffins (Egg Free)
As an Amazon Associate and member of other affiliate programs, I earn from qualifying purchases.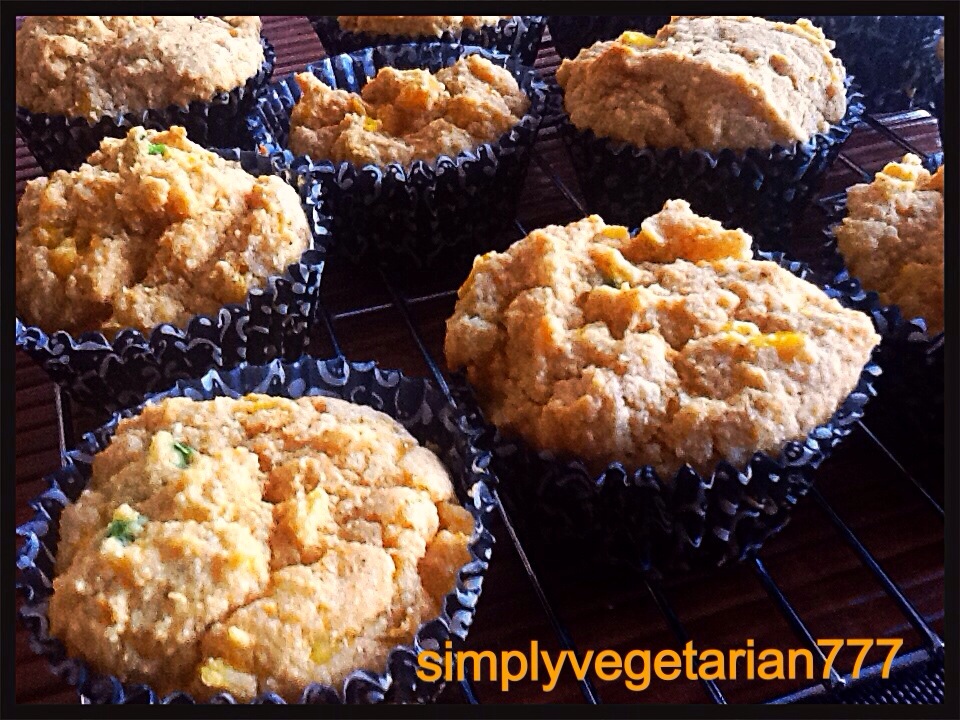 A recipe adapted from Reluctant Chefs
I was waiting to make the corn muffins and when the idea of pairing these with Mustard n Spinach Mash or Sarson ka Saag crosses my mind.. I was all excited. Was ready to follow Josette's recipe from The Brook Cook and realized that I had no eggs in the fridge. I was hell bent to make these muffins the same day to test my taste buds with the combination but had no time to run to the market. Started searching frantically for an eggless easy recipe for jalapeño n cheddar corn muffins and then got stuck with reluctant chefs' recipe. It was easy and it was simple. To check The Brook cook's recipe, click here.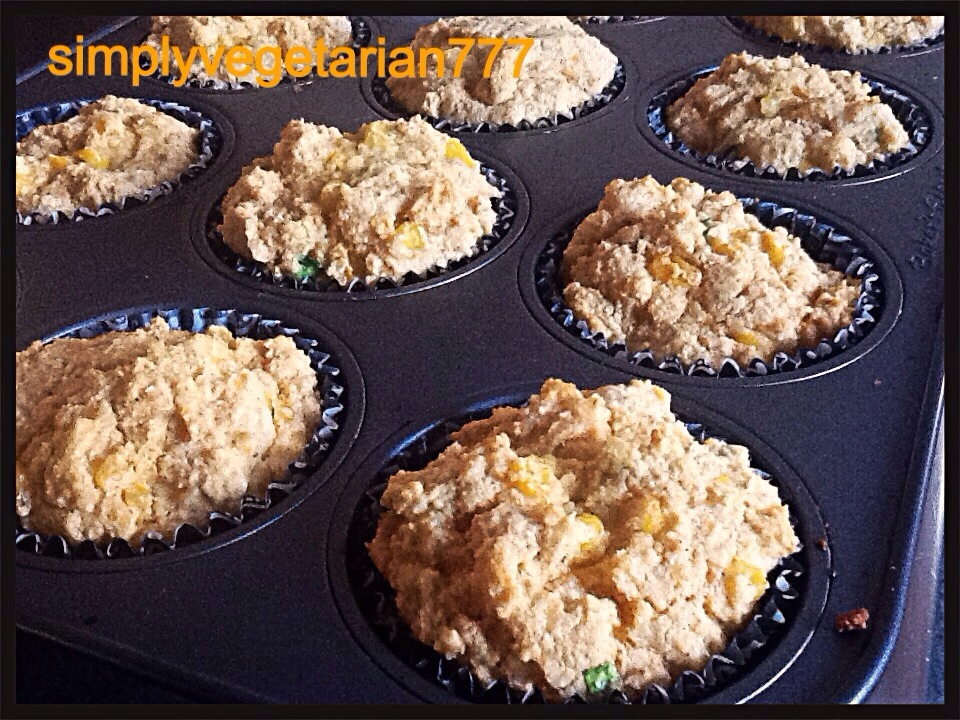 These actually were crumbly and worked perfectly well with the green mash. I just poured some warm saag over these like topping and savored them… The combo was divine.
Here is the recipe :
Ingredients:
3/4 c cornmeal
3/4 c whole wheat flour
2 tsp salt
2 tbsp sugar. I used only 1 tbsp.
1 tsp baking soda
1 1/4 tsp baking powder
1 medium jalapeno, finely diced (you could choose to retain or remove the seeds)
1 stick (8 tbsp) butter, melted and cooled.
1/2 c corn kernnels (if you're using canned corn, make sure to dry them)
3/4 c buttermilk
1/2 c milk
1/4 c shredded cheddar cheese.
1/2 tsp Hungarian paprika powder (you could replace this with Cayenne pepper)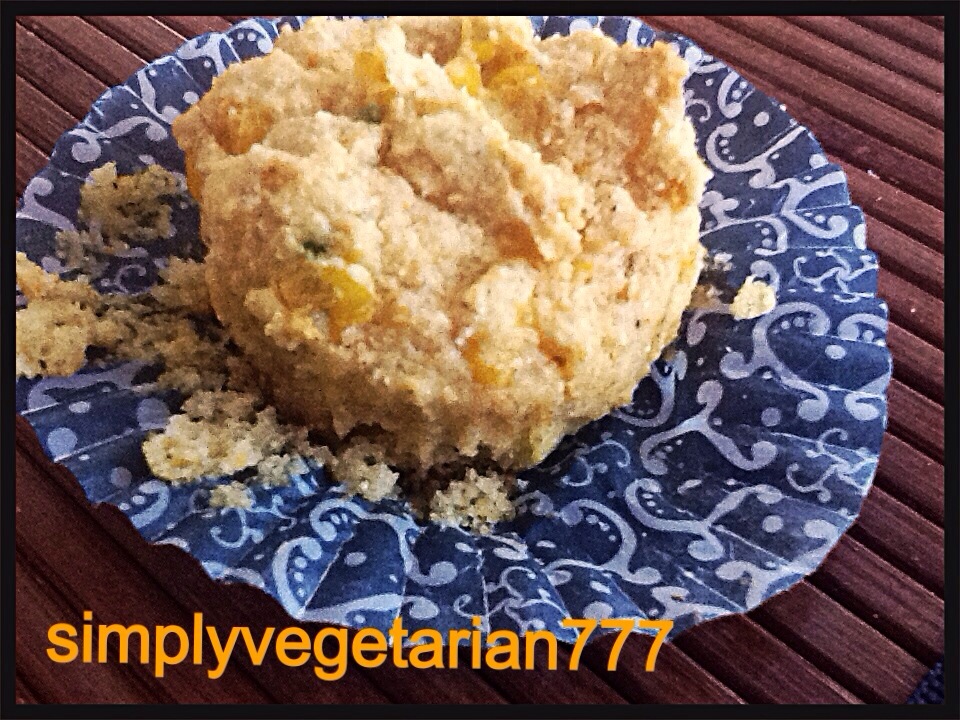 Method :
Preheat oven to 400 F

Beat the buttermilk and milk in a bowl and keep separately.

In a large bowl, sift the flour, cornmeal, baking soda, baking powder, sugar and salt.

Toss the jalapenos and corn kernels into the sifted ingredients.

Add the wet ingredients (butter followed by buttermilk+milk mixture). Whisk until the ingredients have barely combined and you don't see any uncoated flour.

Spoon this batter immediately into a well greased 12-muffin pan.

Bake in center rack for about 13 mins or until a skewer comes out clean.

Remove from the oven and let it cool on a cooling rack, but inside the tray for about 10 mins.

Remove them from the pan and eat them right away 😉
This recipe makes 12 muffins.