Jamun Amla Panna
As an Amazon Associate and member of other affiliate programs, I earn from qualifying purchases.
This is the moment of excitement for me. Ask me why? Hey ho! I am on my way to the first Blog Hop with talented bloggers like Jayashree, Piyali, Anupama, Shubha, Padma, Vani, Shailja and Swati! I am super excited. We decide a theme for each blog hop and then create and post, re-post and mingle! A great way to keep the creative juices flowing.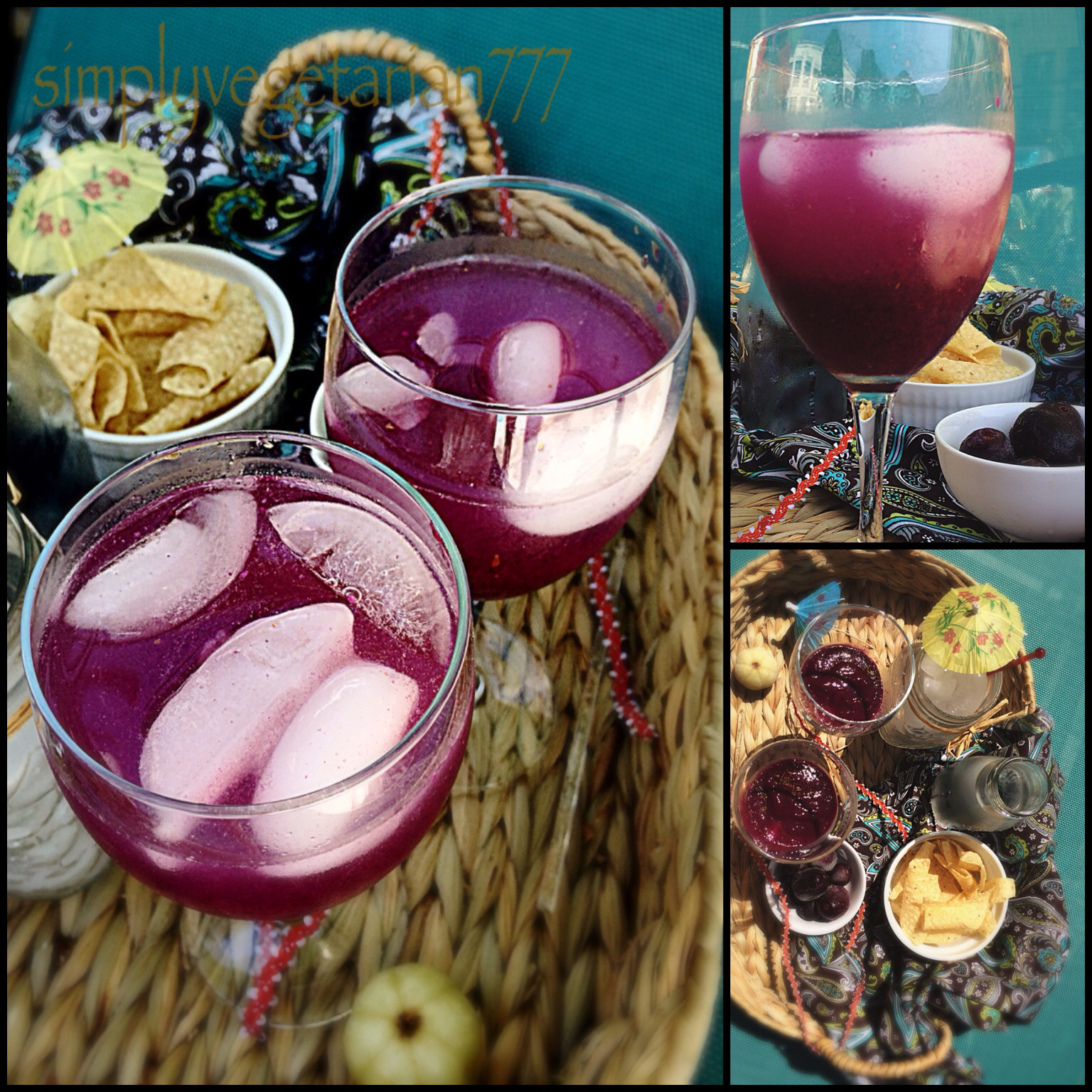 As you can guess, this time the theme is Beverages! It seems that beverages never stop to amaze me. I always have something to guzzle on, guilt free! Well, it's kinda very obvious now, my blog…a healthier and wholesome take!
Jamun is a seasonal Indian "plum" called Java plum. Amla is Indian Gooseberry. Thank goodness that we get these fruits in the frozen section in Indian grocery stores here, making them pretty handy. Do you know how nutritious these are? Jamun is advised for diabetics and Amla is filled with goodness of Vitamin C. This combination is just awesome. Tasty as well as nutritious!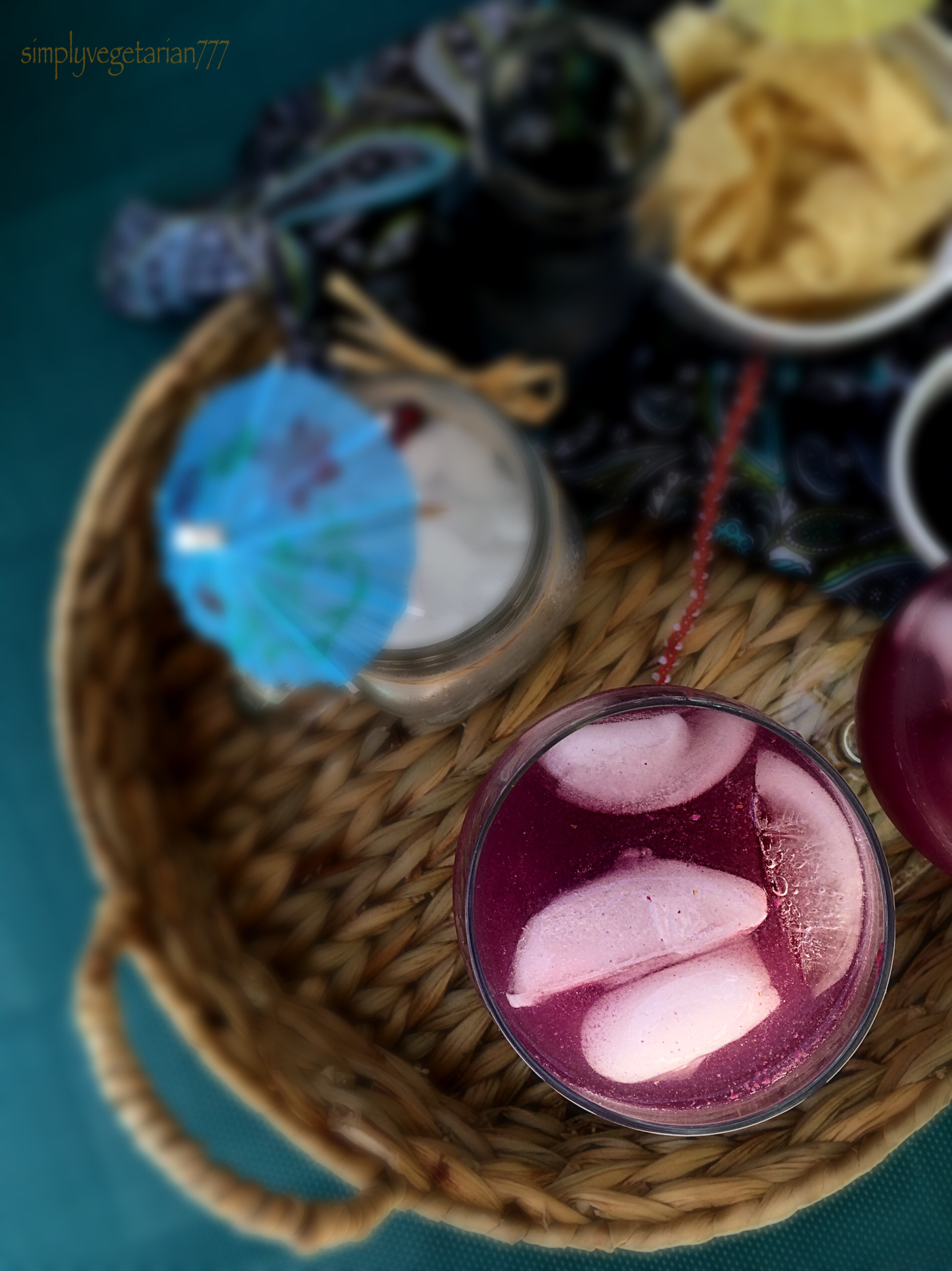 This is how I made it! As I say, delicious recipes need not be complicated and difficult! Hop on to my blog hop and check recipes at the bottom of the post by other talented people!
Jamun Amla Panna
Servings: 2
Difficulty: easy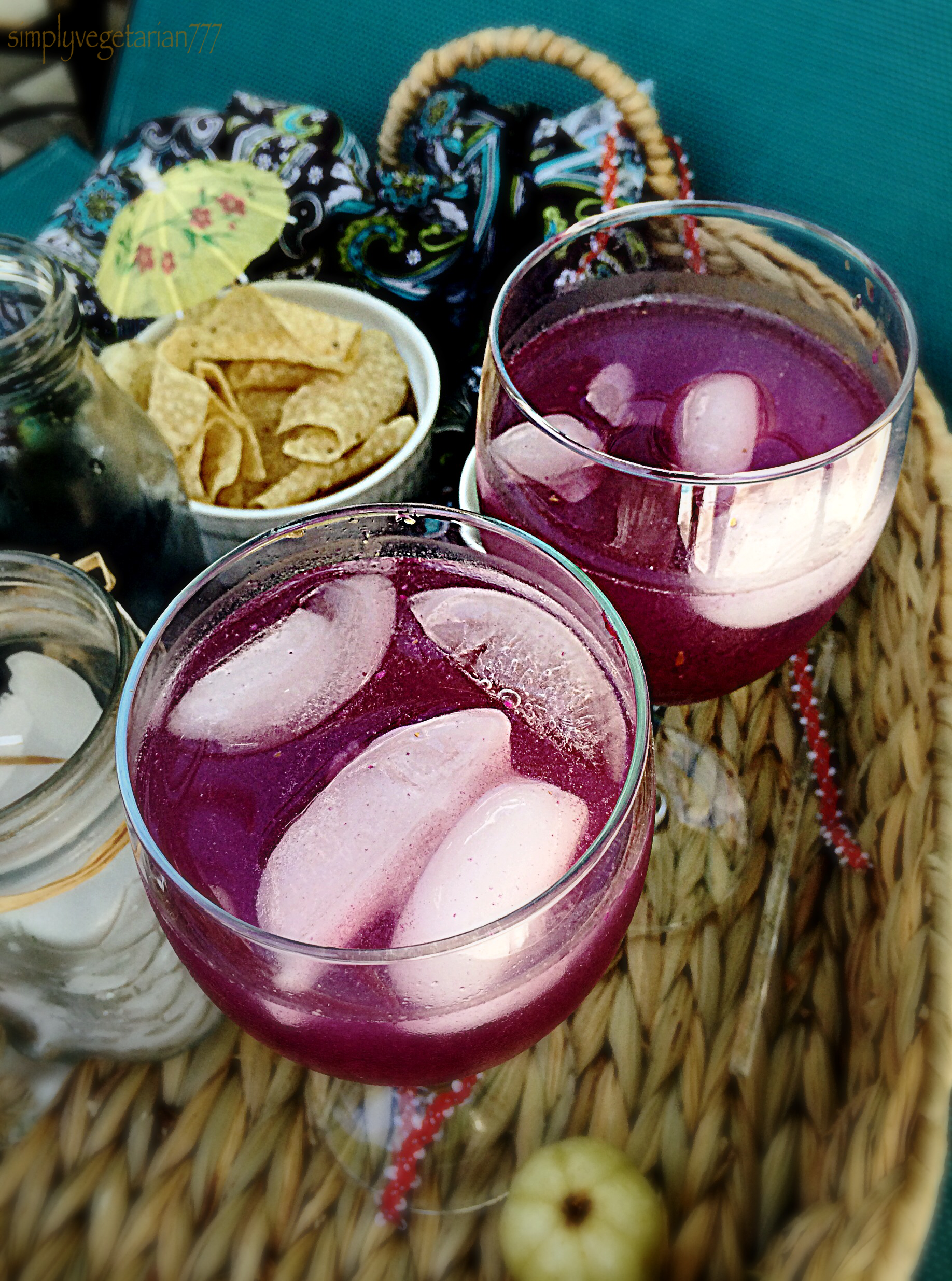 Kitchen Equipments Required
Chopping board, knife, blender, drink stirrer, 2 glasses of 6 ounce each.
Ingredients
Jamun – 1 cup, washed and pitted.
Awla (Indian Gooseberry) – 1 small, washed and pitted. Chopped roughly.
Honey – 1 tbsp
Rock salt / Kala Namak – 1/2 tsp or to taste
Cumin powder, roasted – 1/2 tsp
Water or Gingerale or Club Soda
Ice
Method
1. Take the blender and add pitted jamun, awla, honey, rock salt and roasted cumin powder. Blend it till it is a smooth purée.
2. Pour equal amounts of it in 2 glasses. Add some ice. Pour either water or club soda or even gingerale. Stir! Stir! Stir!
3. Serve chilled! The best of the recipes do not have to be complicated! Agreed? Then drink on the Panna and find your happy spot!
Have a fun and chilling day people!
Sonal
---
Posts by Co – Blog Hoppers! An amazing collection!
Raibi by Piyali – http://mytrystwithfoodandtravel.blogspot.ae/2015/08/raibi-moroccan-yogurt-drink-with-mango.html?m=1
Sweet Lassi by Shubha – http://www.shubhaskitchen.com/2015/08/sweet-lassi.html?m=1
Iced Expresso by Jayashree – http://www.evergreendishes.com/2015/08/09/iced-expresso/
Musk Melon Cooler by Shailja – https://shailjatomar.wordpress.com/2015/08/09/musk-melon-cooler/
Roohafza Appleade by Swati – http://www.letscookhealthytonight.com/roohafza-applade/
Summer Drinks Collection by Vani – http://marudhuskitchen.com/www/drinks-for-summers-indian-beverages-to-beat-the-heat/
2 Strawberry drinks by Anu – http://easybitesonline.com/strawberry-coconut-cooler-with-kiwi-and-lime/#comment-3440
3 Summer drinks by Padma – http://www.masalakorb.com/honey-ginger-lemonade/#comment-3848