Lychee Mint Soda
As an Amazon Associate and member of other affiliate programs, I earn from qualifying purchases.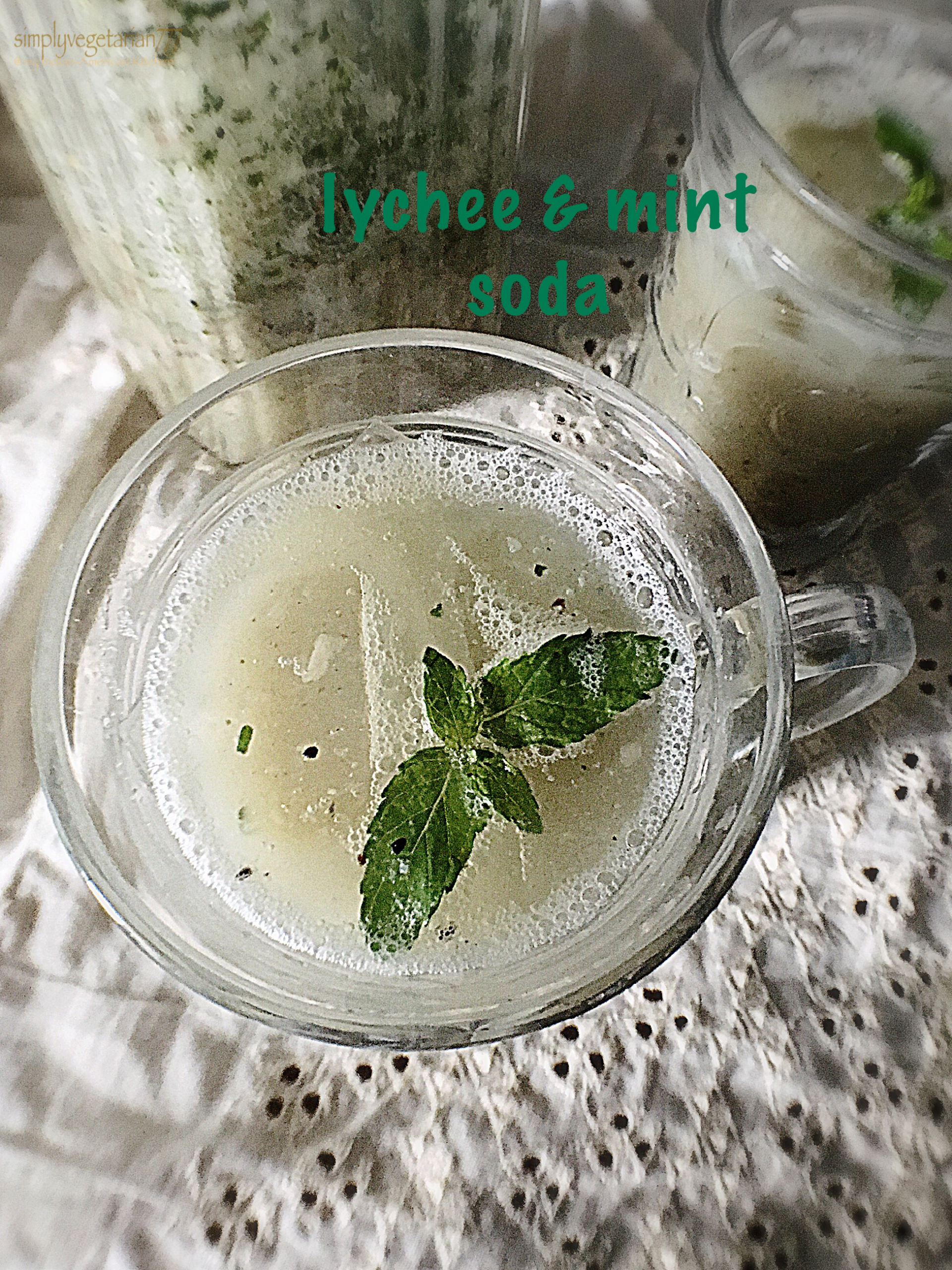 Lychee Mint Soda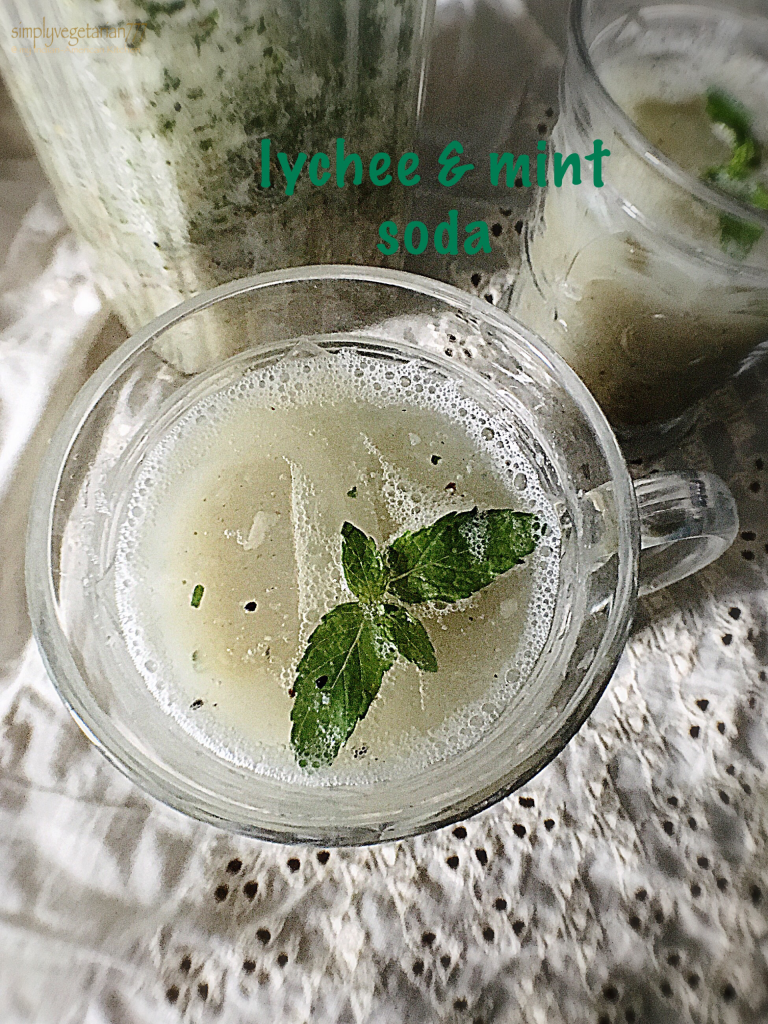 Lychee Mint Soda came to our rescue when the heat got unbearable at my mom's house. Yessss I am visiting my mum and dad's house this summer with kids after a long time. Yessss I went crazy when I saw Lychee and had it fresh and in season after a looooong time. Nothing like having a seasonal fruit, freshly picked from the orchard and fed by mother.
The summers are sweltering hot in India but there is a different spark in the heat this time. When I say sweltering, I am understating the heat and humidity.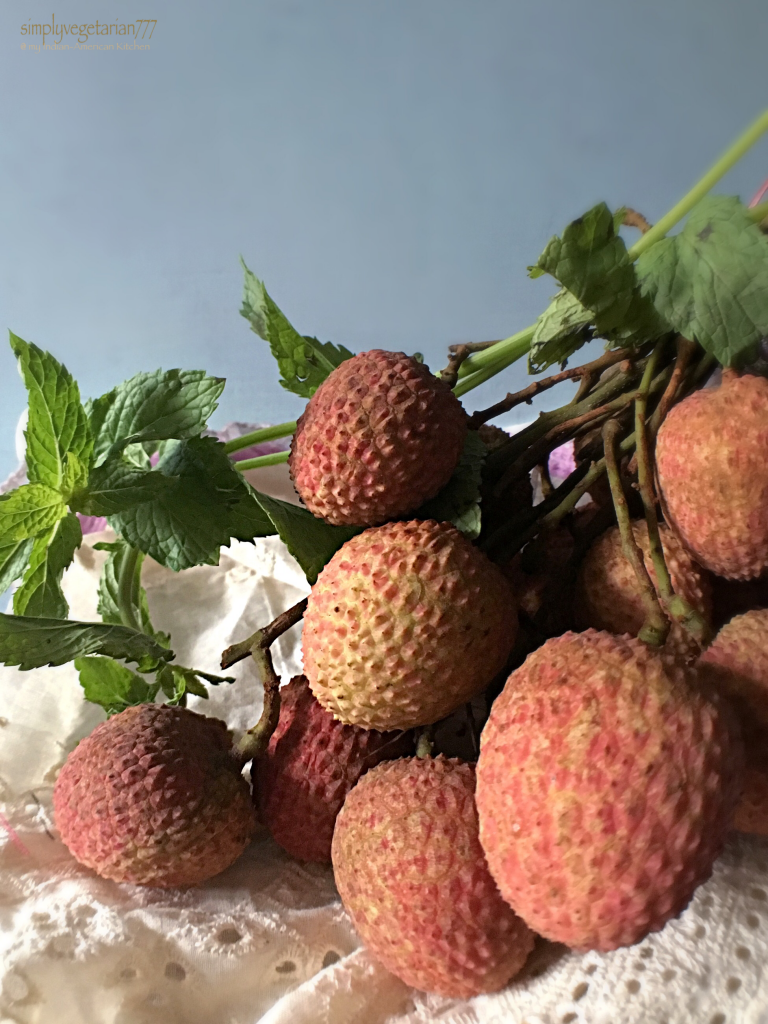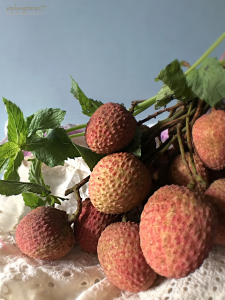 This is lychee, picked fresh from the market and ready to be consumed at home.
When I tried to click the pictures in India, the sun and the warmth projected were different. These came out not the way what I am used to, but pretty darn warm and luminated in their own charming lazy way. Don't you agree?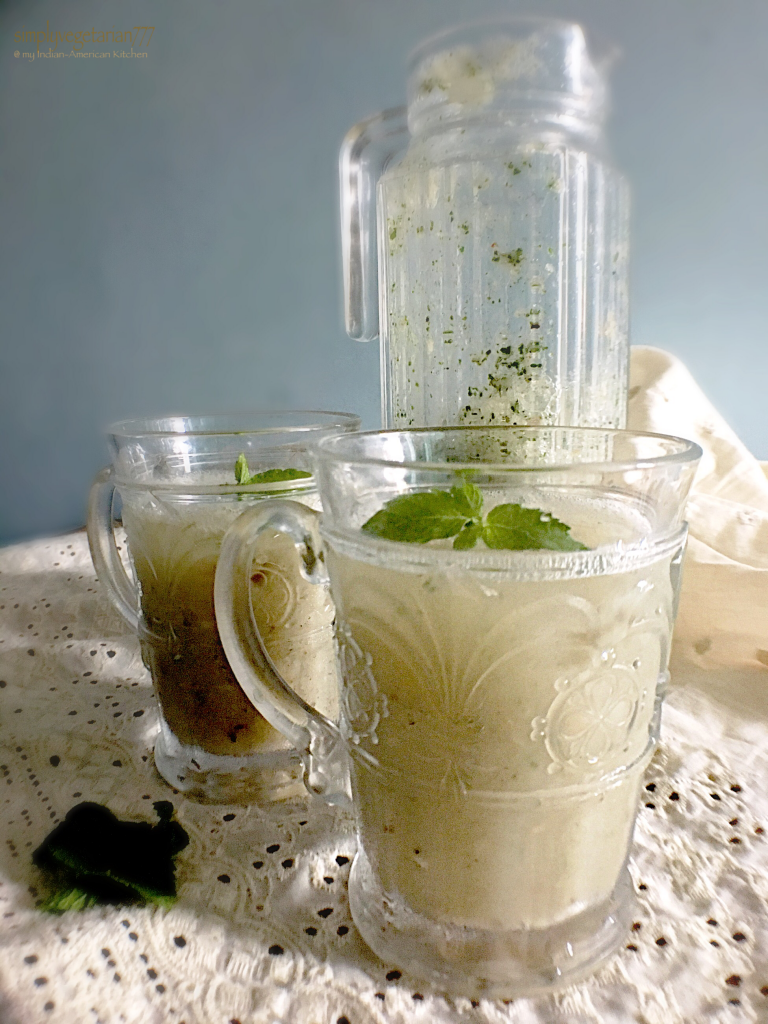 You will love this recipe, since this is a complete no-cook drink and comes together in no time. Make this for your parties, spike a little with tequila or vodka, entertain the ladies at Kitty party or get the crowd high on weekend grill out. A gorgeous drink with absolutely no effort.
Some other drinks from my blog are – Jamun Amla Panna  ,  Aam Panna  and many more.
This is how I made Lychee Mint Soda.
Lychee Mint Soda
An Elegant Metro Urban Drink made with fresh Lychee and Mint.
Ingredients
Lychee - 500 gms

Mint leaves - handful

washed and roughly chopped

Cumin powder

roasted - 1 tsp

Rock Salt/Kala Namak - 1/4 tsp or to taste

Sugar

powdered - 1 tbsp or to taste

Club Soda - 1/2 litre bottle
Instructions
Peeling & Cleaning the Lychee
Wash and peel the Lychees. Remove the pit from each lychee and remove the membrane fibrous part also, if you want super fine cooler. Lychee is ready to be blended into a drink.
Making the Lychee Mint Soda
Take a blender and add the prepped lychee, mint leaves and other spices, except the club soda.

Blend on high speed till you receive a fine puree.
Serving the Lychee MInt Soda
Take 6 juice glasses. FIll them 1/4th with crushed ice. Divide the Lychee Mint Puree equally into 6 glasses. Fill them up with club soda. Stir and serve.
Notes
You may use frozen lychee also, in case you do not find the fresh lychee in the market. Most of the Indian grocery stores keep them in the frozen section.
Combining the summer seasonal fruit with mint is an excellent way to beat the summer heat. Mint is natural coolant and the seasonal fruits add the required sugar, salt and acid which helps in regulating the body liquids and temperature.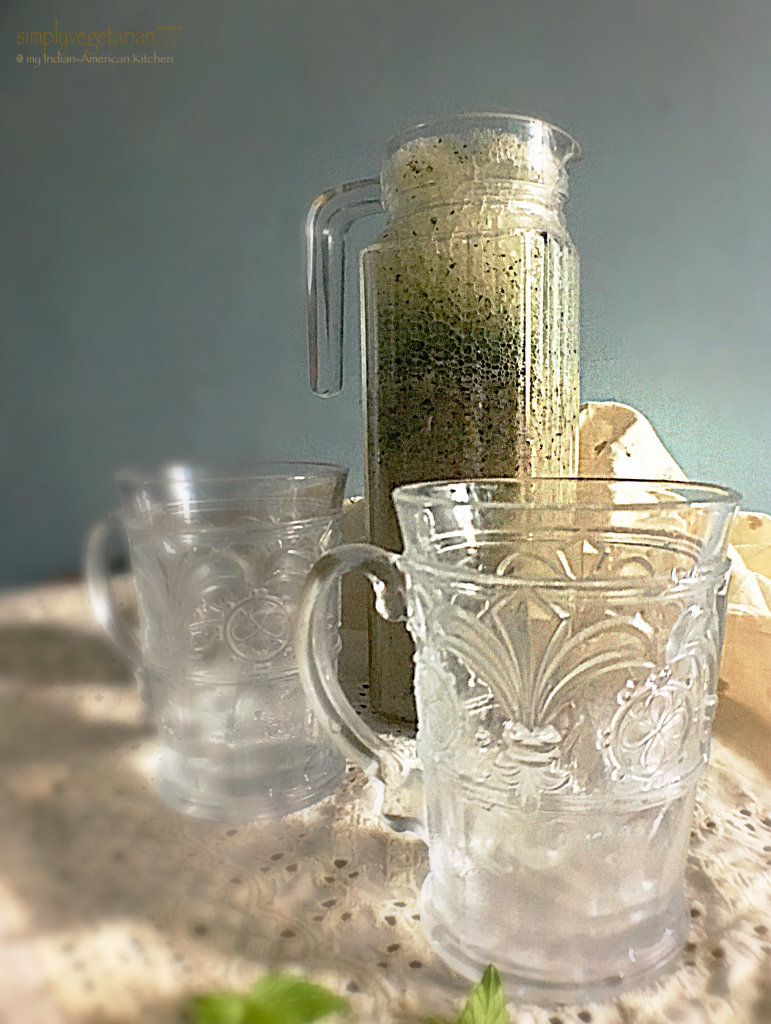 This is a perfect Metro Urban Drink which is elegant and so easy to put together. Make it this weekend when you entertain the family or friends and be a star.
As I always say – Eat..err..Drink Happy! Stay Happy!
Sonal