Aam Panna, a summer's delight!
As an Amazon Associate and member of other affiliate programs, I earn from qualifying purchases.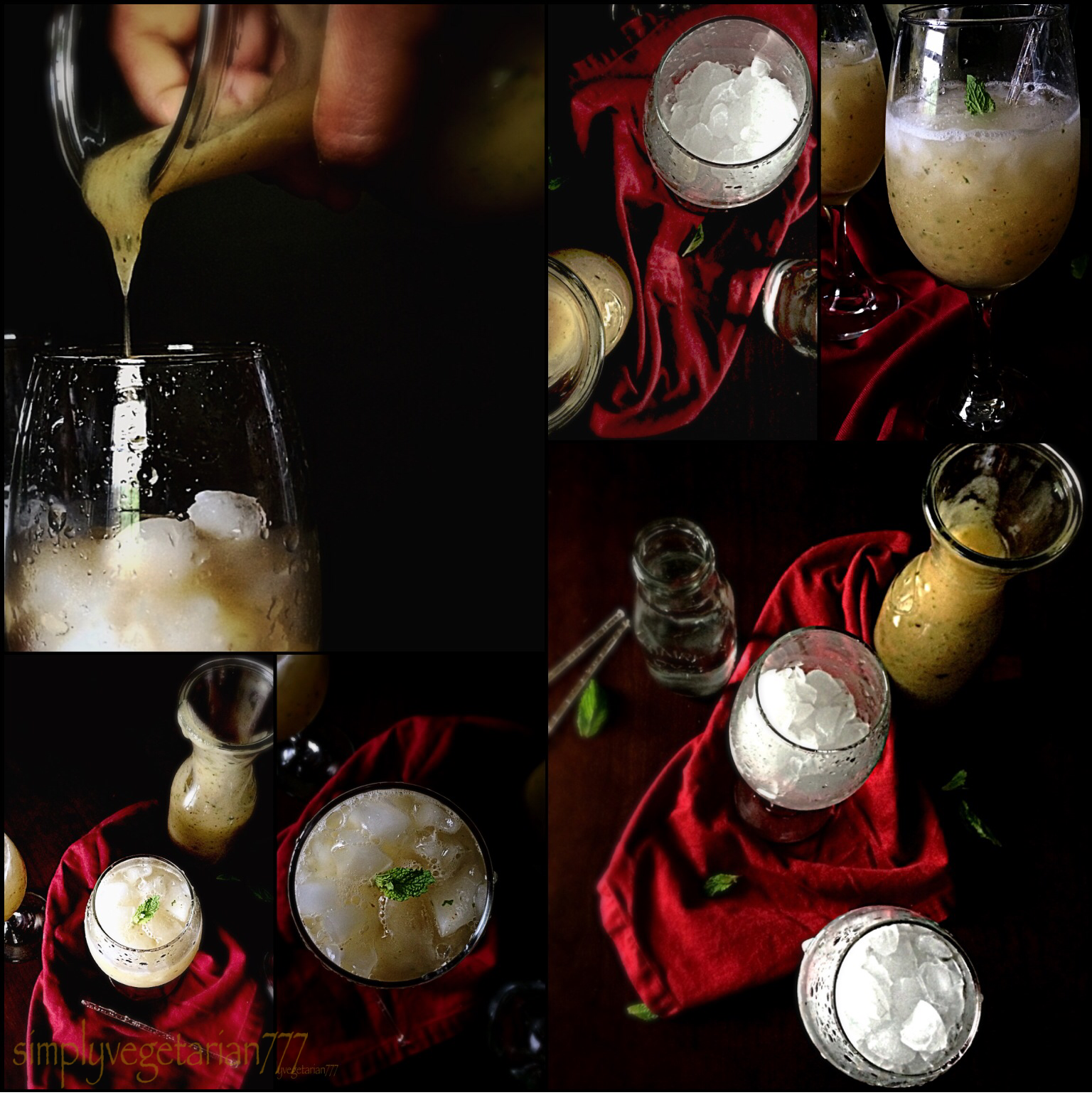 Ah! It's been a while that I popped into Fiesta Friday, hosted by none other than Angie! I have missed it for sure but it's been crazy busy lately. Trying to establish Diabetes Friendly Thursdays, finalizing on details and enroping interested bloggers to create a team and etc etc…not to forget my "super stretched" relocation. Ugh!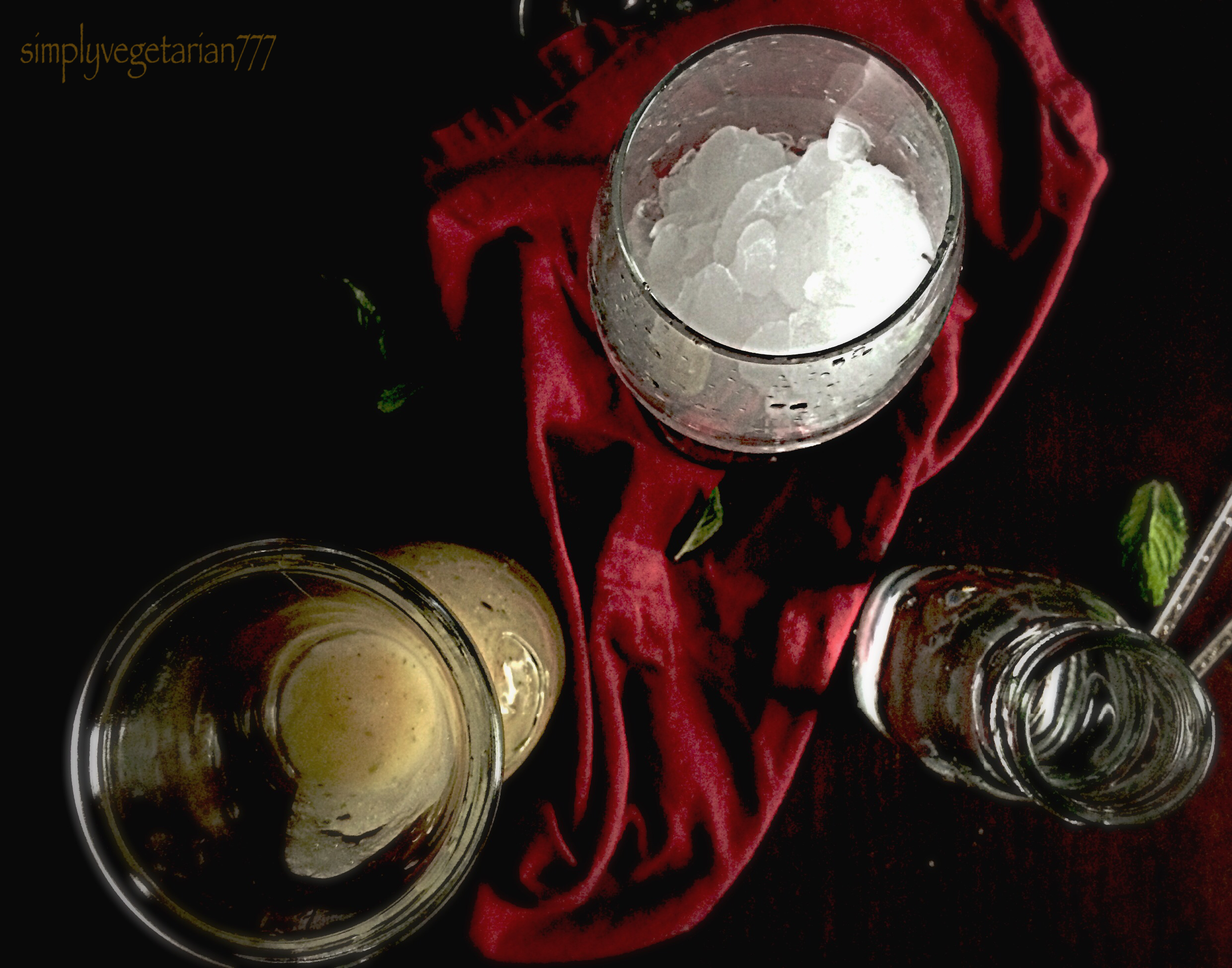 Well, I am glad to be back to share an amazing drink from scorching humid Indian Summers!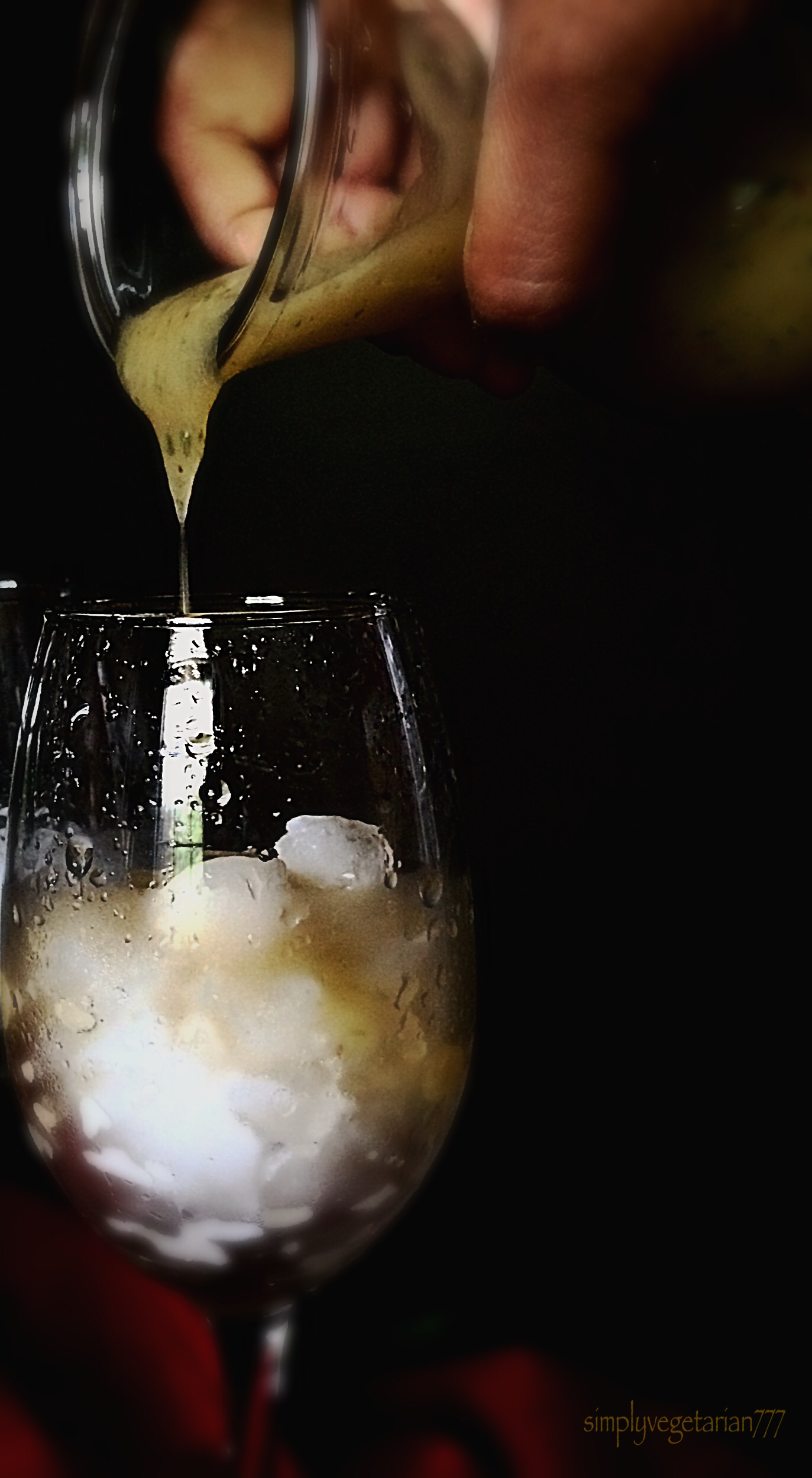 71st Fiesta is hosted by atta girl Jhuls and Laurie! Thanks ladies for hosting it. So glad to meet you Laurie and see so many old friends here again! What a great idea Angie to create a Vegan / Vegetarian Pinterest Board!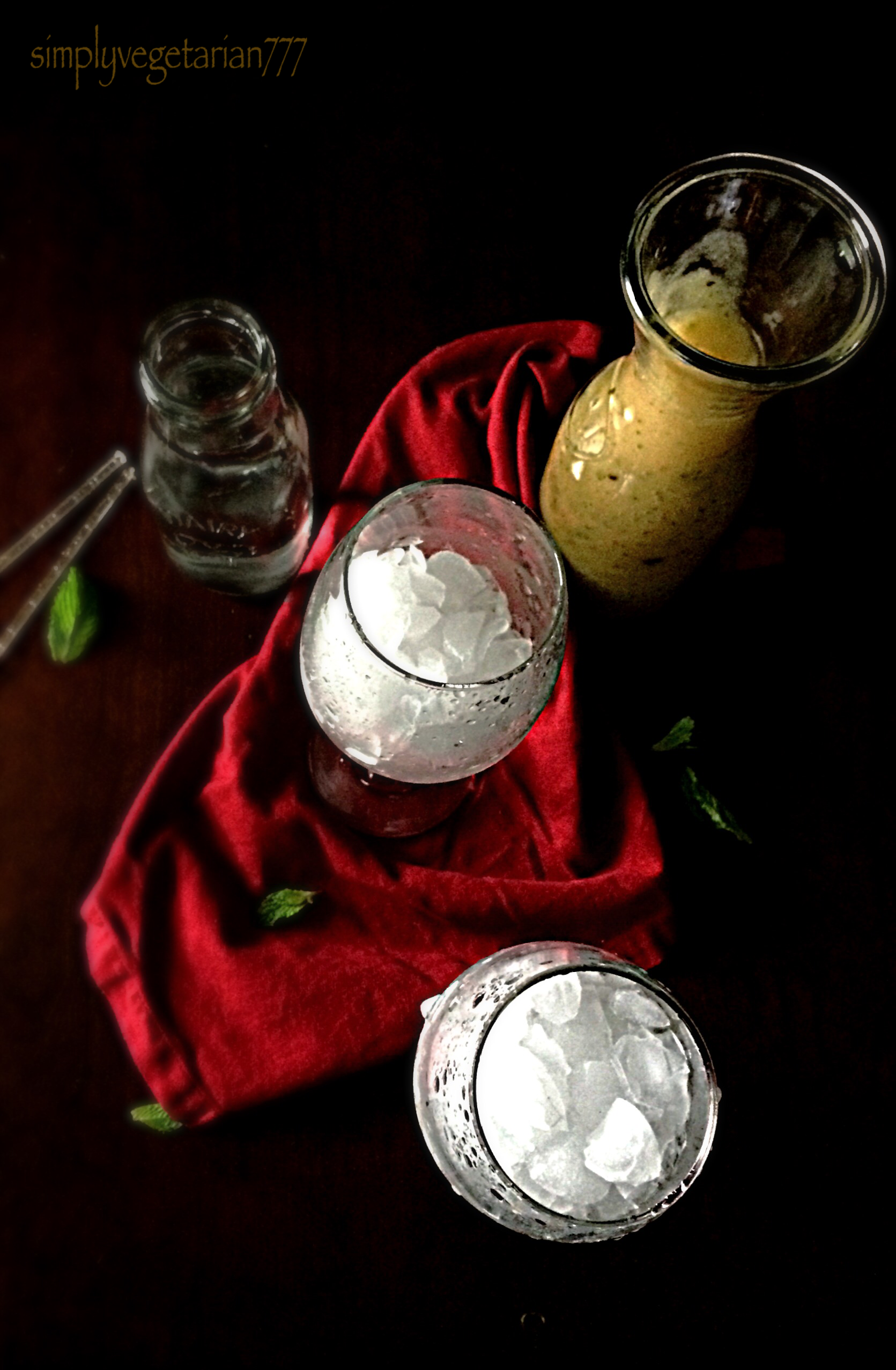 Coming to the drink, it is created with raw mangoes with the addition of few spices. It keeps you cool and protects from the heat. It's easy and it's addictive!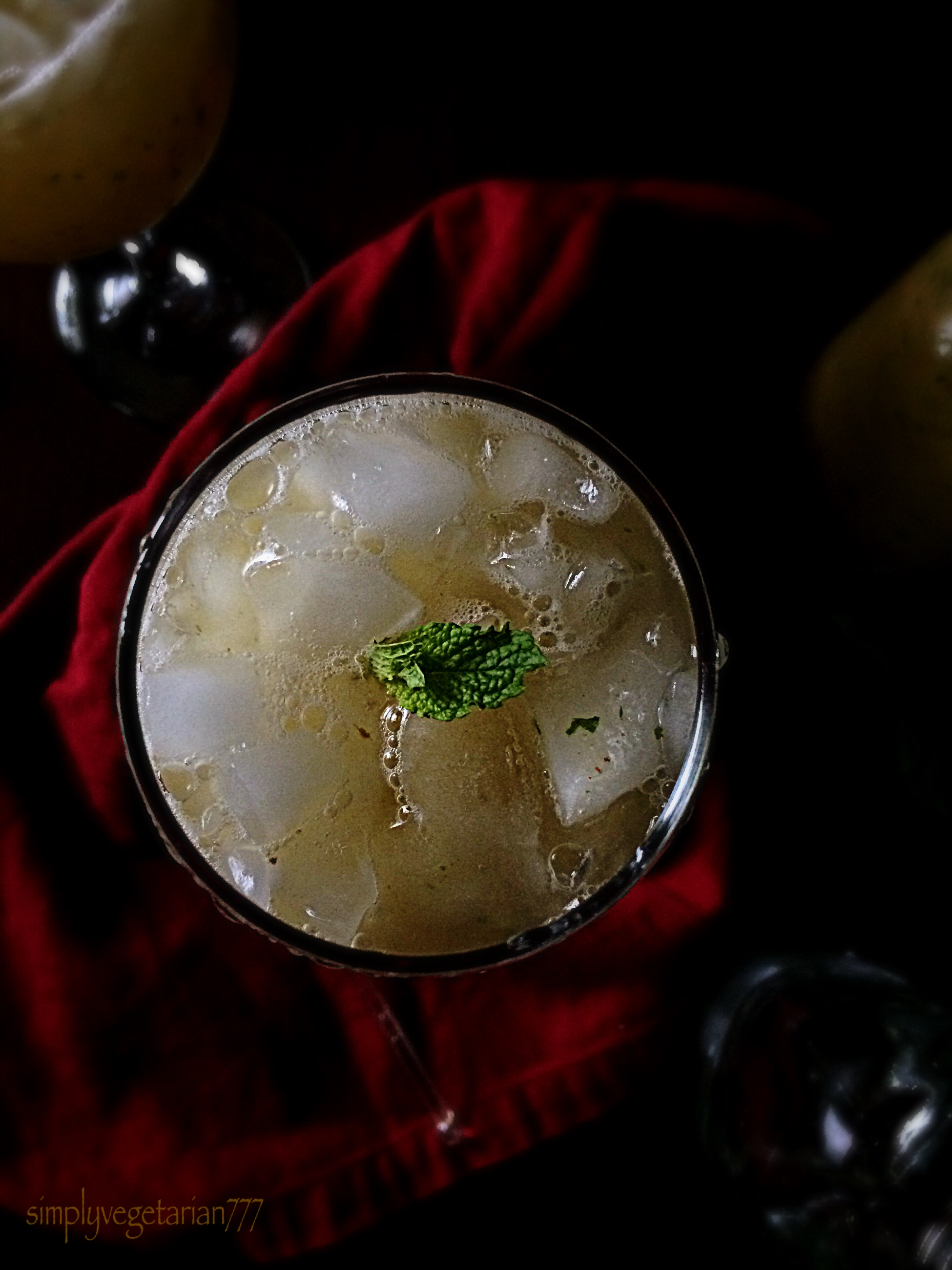 I make it with ripe mangoes as well which enjoy with crunchy chana dal paranthas. This time let's gorge on the ripe mango version aka Aam Panna!
Aam Panna
Servings: 6
Difficulty: easy
Pressure cooker/saucepan with lid, bowl, blender, serving glasses.
Ingredients
Mangoes – 2, raw
Sugar – 1/2 to 3/4 cup, depends how tart the mango is.
Mint leaves – 8 to 10
Rock salt / Kala namak – 1 tsp or to taste
Cumin powder, roasted – 1/2 tsp
Red chili powder – 1/4 tsp, optional
Water – chilled
Ice – to desire
Method
1. Wash the magics throughly with skin. Pressure cook the mangoes with skin on for 1 whistle and simmer for another 8-10 minutes. Alternatively, cook the mangoes with skin on in a deep sauce pan until they are really soft to touch.
2. Peel the mangoes while still warm. Separate the pulp and seed/pit.
3. Add sugar to the warm pulp. It helps dissolving the sugar faster without residue.
4. Add the rest of the spices & mint leaves and put in blender and blend it with 1&1/2 cups of water, till it is puréed well. Check for salt and sugar. Adjust accordingly.
5. Add ice cubes or crushed ice at the bottom of the serving glasses. Pour the puréed Aam Panna equally in 6 glasses. Stir and serve chilled.
If I call it an Indian Mojito, I am not lying!!😉
Notes
1. This purée can be made in advance and is good in refrigerator for a week. Use as required.
2. The Aam Panna can be diluted to your desire. I like slightly thick so the measurements are accordingly.
3. You may freeze the pulp in ice cubes and use as desired.
4. Dilute less and set Popsicles! That is the best kind of Popsicle that you will ever have.
Happy Fiesta People!! ❤️❤️
Sonal