Kala Chana (oil free) by Shailja and Potato Spinach Patties by Ruchi Airen! (Vegan and Vegetarian)
As an Amazon Associate and member of other affiliate programs, I earn from qualifying purchases.
I have been trying some fellow bloggers lovely creation at home these days. I think I will dedicate a day every week where I will pick a bookmarked post of a fellow blogger friend and cook as is without altering or adapting the recipe and post on my blog with their recipe links but my pictures! I will spend less time menu planning then, more time clicking ofcourse ;).
Today I cooked dinner by combining the recipes from two very talented bloggers Ruchi Airen of Foodfellas 4 U fame and Shailja of Sweet and Savory by Shailja.
Result? A lip smacking and finger licking combination and a very healthy dish with no compromise on taste :). What a win win situation.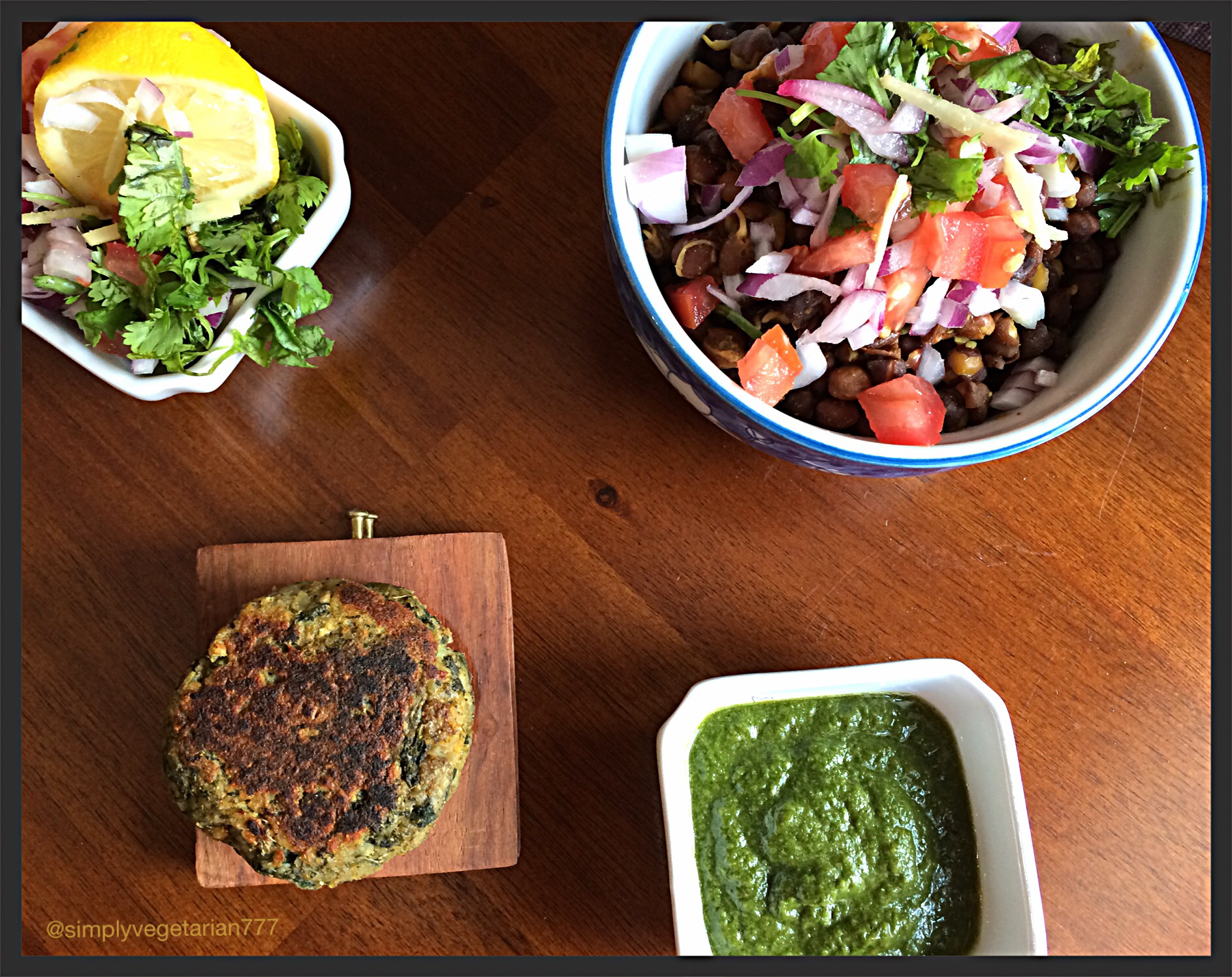 A very misplaced picture but still :/.
Oil Free Kala Chana or Black Gram
The Black gram or Kale Chane are high in fiber and protein, very nutritious and power packed. Often race horses are fed with it ;). Get the power point? ;).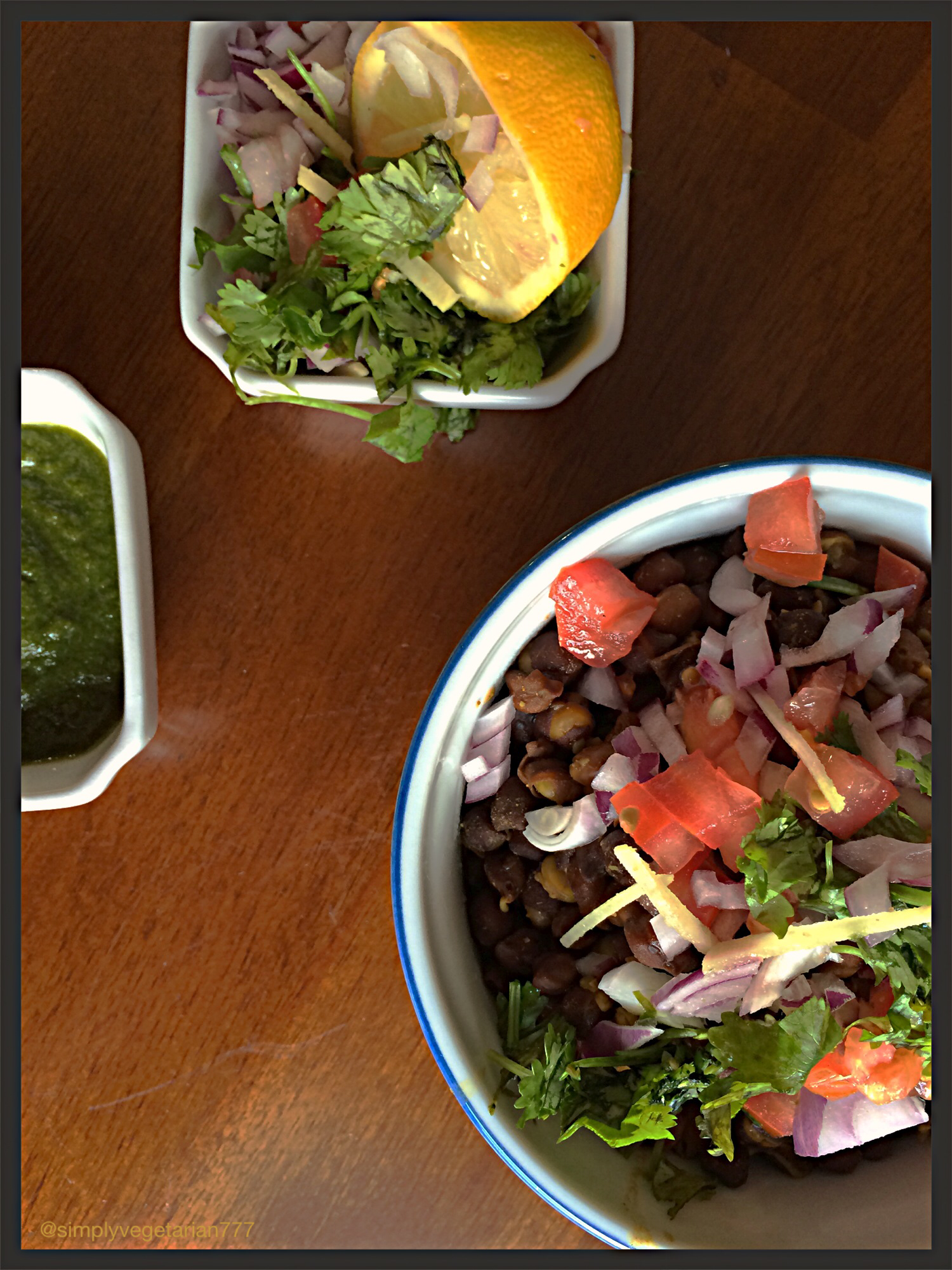 Topped with lots of onions, tomatoes, ginger and cilantro and a good squeeze of lemon and that's it! Shailja is a dear friend and she posted this a few days ago. Though I often make it at home but wanted to give Shailja's version a good try since it was much more spicier and loaded :).

For the detailed recipe of Oil free Kale Chane or Black Grams, visit here!
Spinach and Potato Patties / Tikkis with minimum oil
Tikki or Patties is a very much adored snack for Indians. It is normally deep fried and a very famous street food. Spinach though is the healthy addition. Ruchi posted these today on one of the forums and I had all the ingredients just like I had soaked grams with me.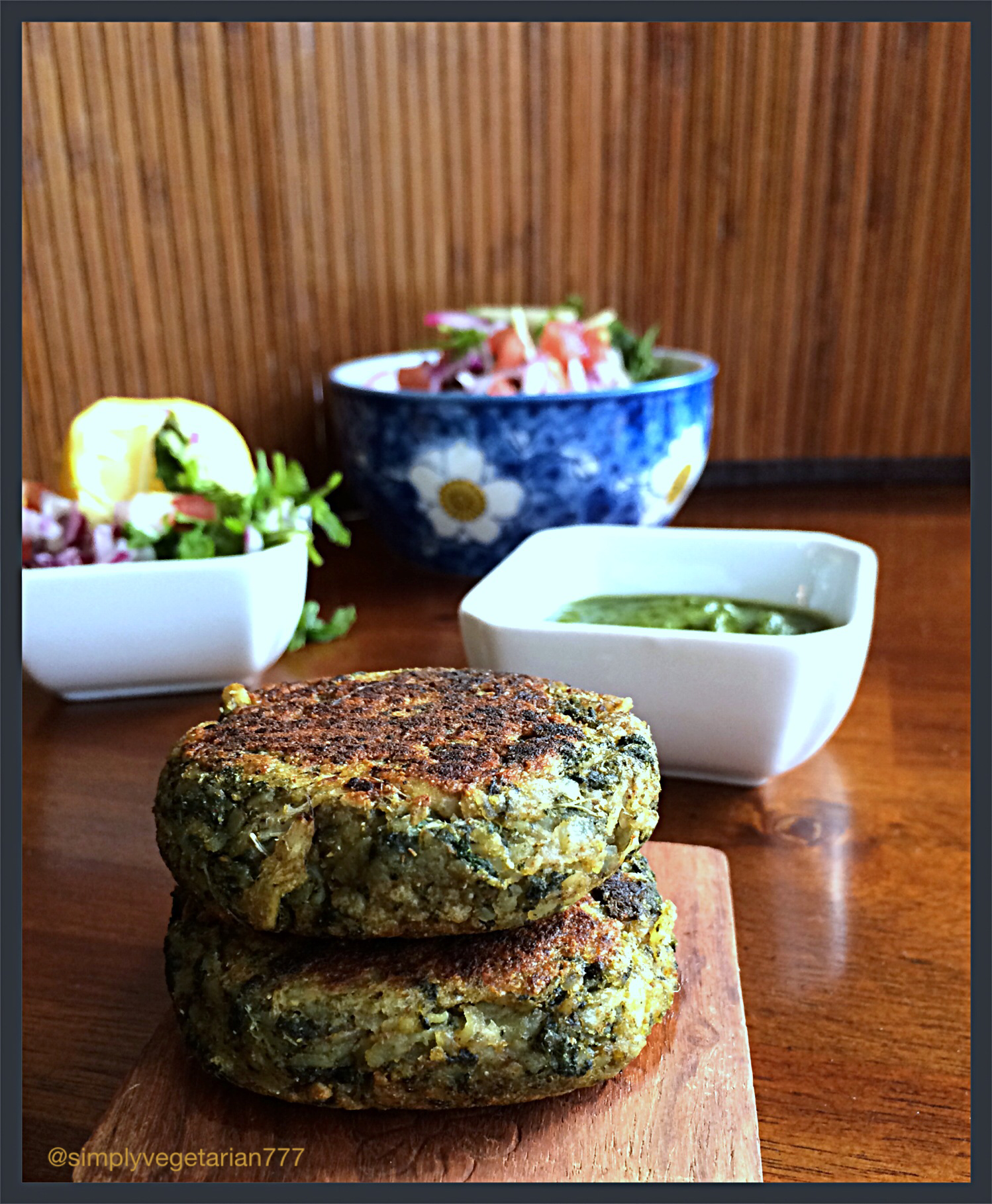 I didn't have fresh spinach so used frozen spinach, thawed and cooked in microwave and squeezed it lightly for excess water. Add that water to chanas/gram. Didn't modify the recipe besides this and that too since I didn't have the fresh one. Just awesome flavors and a great dish!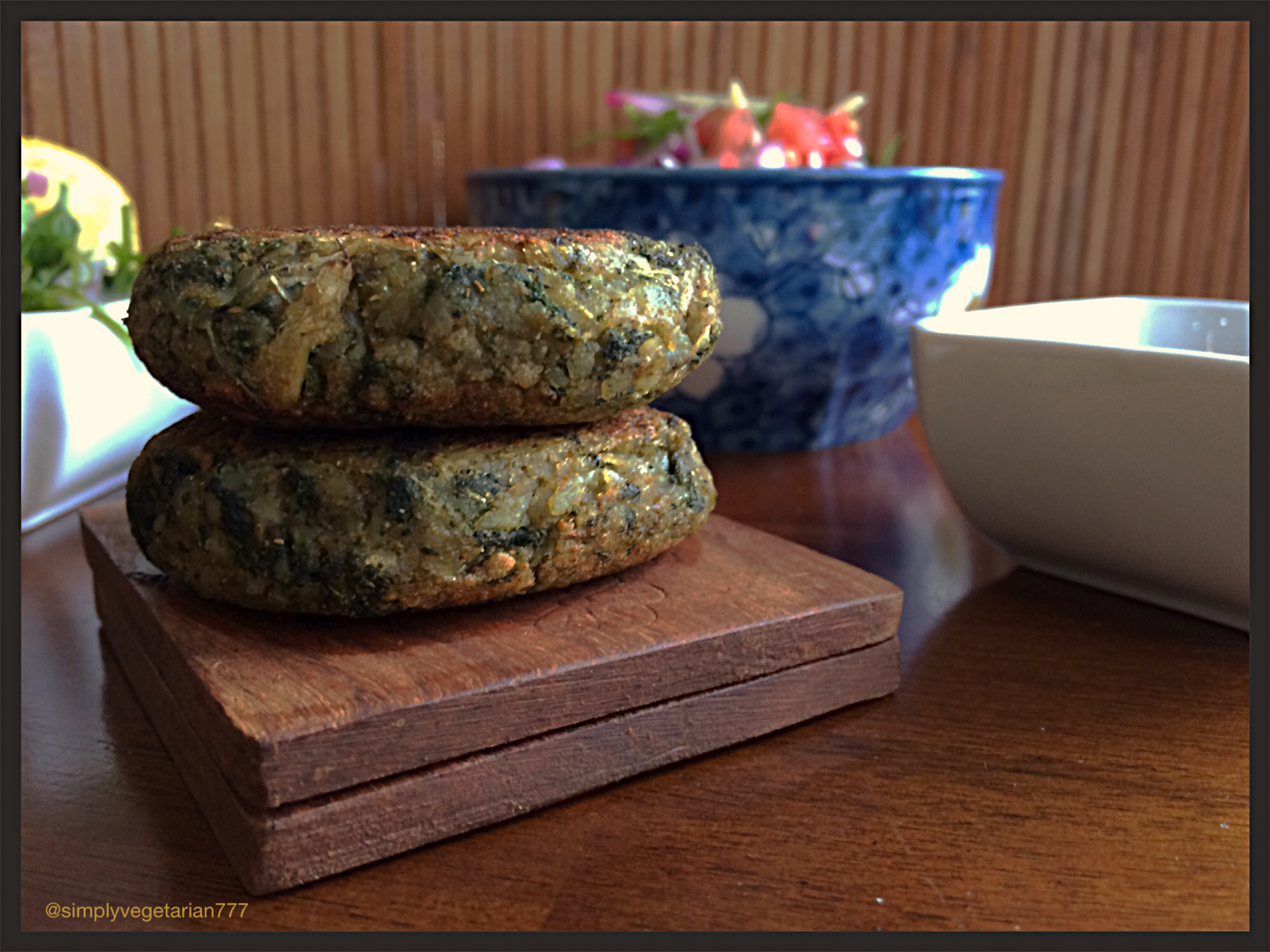 For the detailed recipe of Spinach Tikkis, visit here at Ruchi's link.
It can be eaten separate and as a combination. I added a tangy and spicy cilantro mint chutney to the combination and it was a party during the weeknight. Cook it for your weekday dinner and it won't be boring anymore. It's not time consuming but needs a little planning.
Have fun! Try the recipes and eat healthy and stay healthy!
Sonal