Khatti Meethi Quick Chutney
As an Amazon Associate and member of other affiliate programs, I earn from qualifying purchases.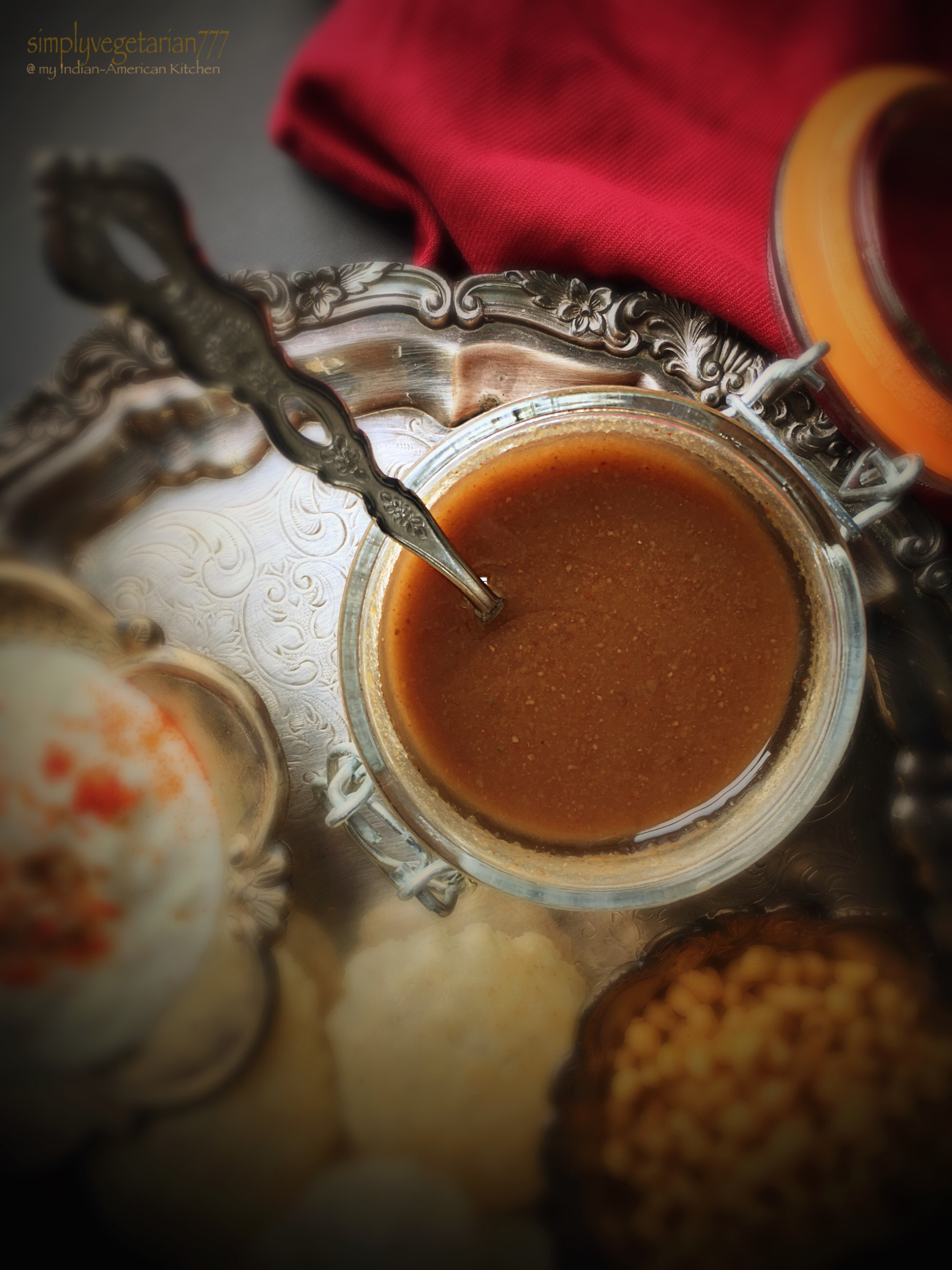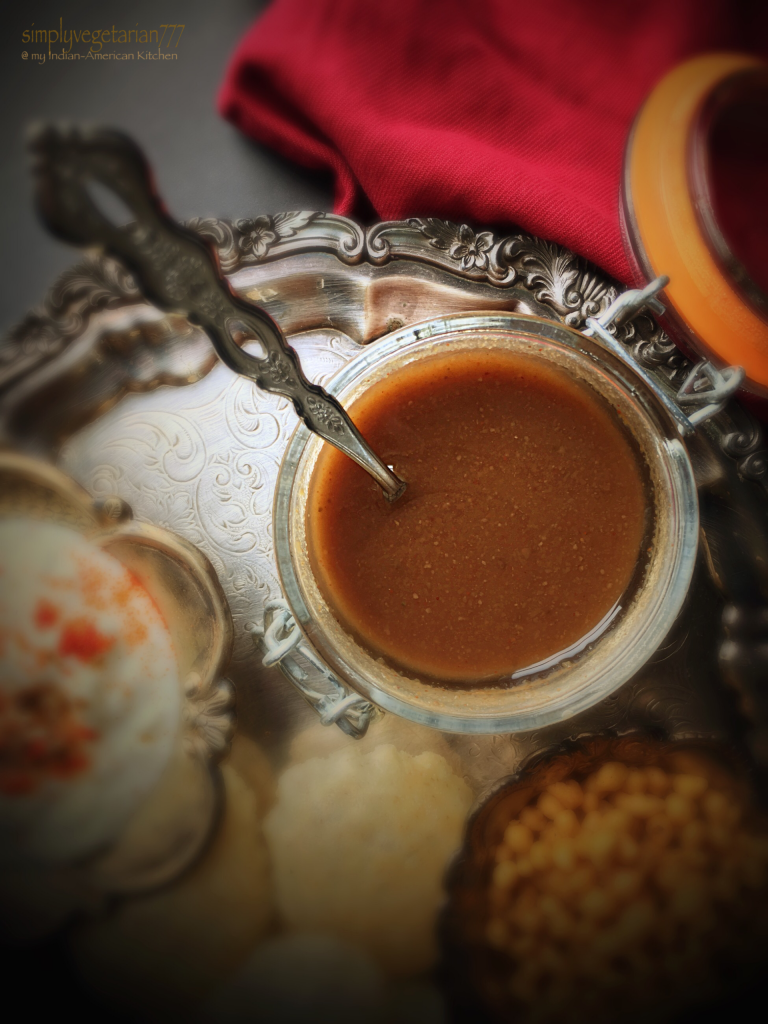 If you are a true blue Indian, you have to be a Chaat lover. Being a chaat lover, you have to be a hoarder of Khatti Meethi chutney. If I tell you that this chutney can be made quick and almost instant, what will be your response? I bet, jaw dropping….. Right? Right? 😉 Yeah..Yeah..I know, I am pushing it too hard but it's worth it. Believe me, it's jaw dropping gorgeously delicious and so quick to make.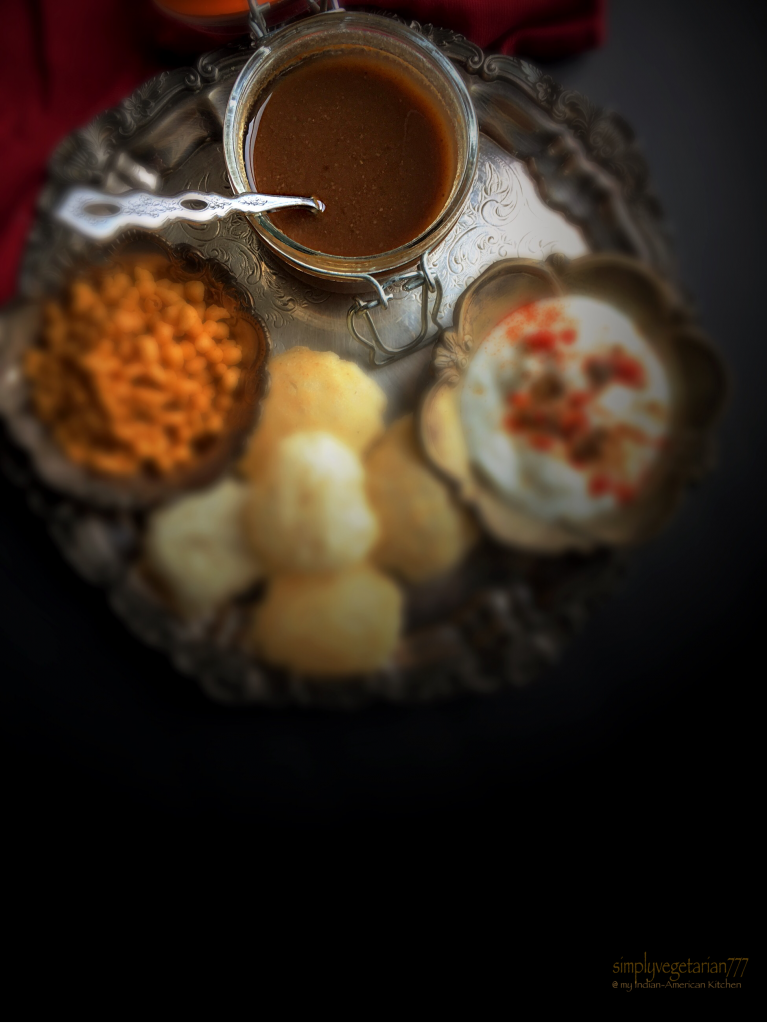 Most of the times, this Khatti Meethi Chutney is made of Imli that is tamarind, which is a long process of soaking the dried tamarind and then separating the pulp from the fiber, finally cooking it with sugar or jaggery till desired consistency. That needs planning. Now, here is a solution for the times, when you want to eat chaat at home, and you have run out of the tamarind chutney. Make this quick khatti Meethi chutney, made with Amchoor or Khatai or Dry Mango Powder. Just 6 ingredients and under 10 minutes of your time and you have this absolutely fabulous chutney on hand to use.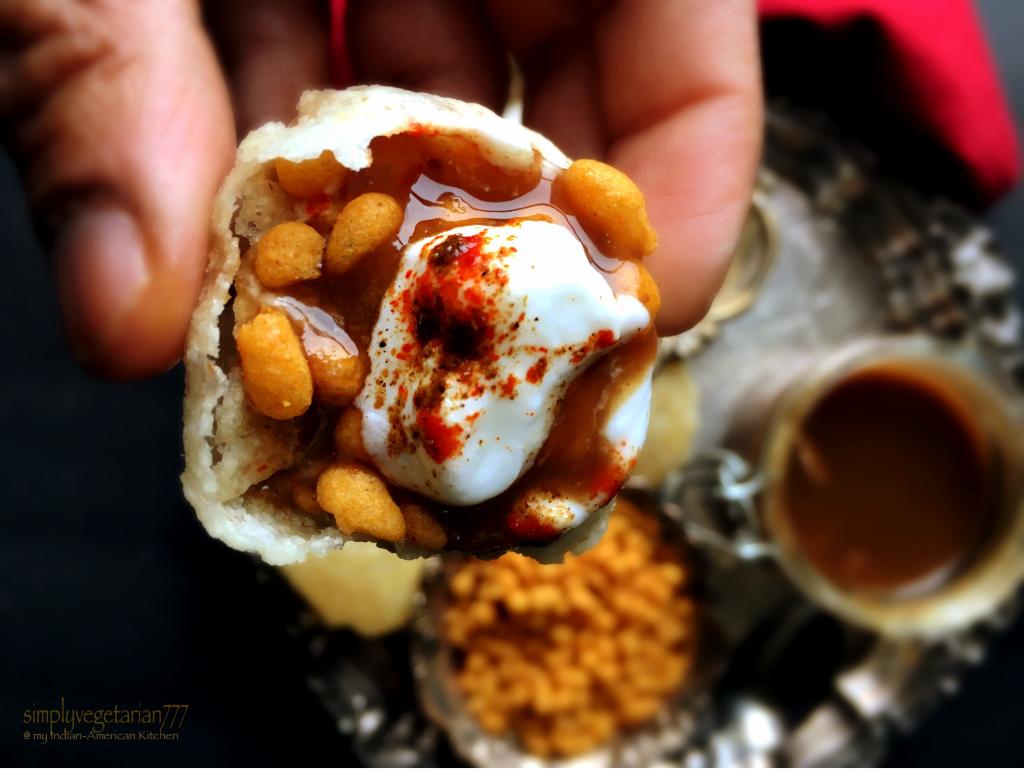 I was talking to my mother-in-law the other day, who by the way is a fabulous cook, and I mentioned, "ma, give me the khatti Meethi chutney recipe, I want to try making it at home this time". She said, try this Amchoor ki chutney, which is almost effortless and fool proof and is equally delicious, if not more. I noted down her recipe and finally made it few days ago, when all of a sudden, I craved for the chaat and my tamarind chutney was over. I am afraid that I might never make tamarind chutney ever again! 😮
Perfect way to prepare for any party or festival, when you are short of time, be it Holi, Diwali or any festival or feast.
Khatti Meethi Quick Chutney
Servings: 1/2 cup
Difficulty: easy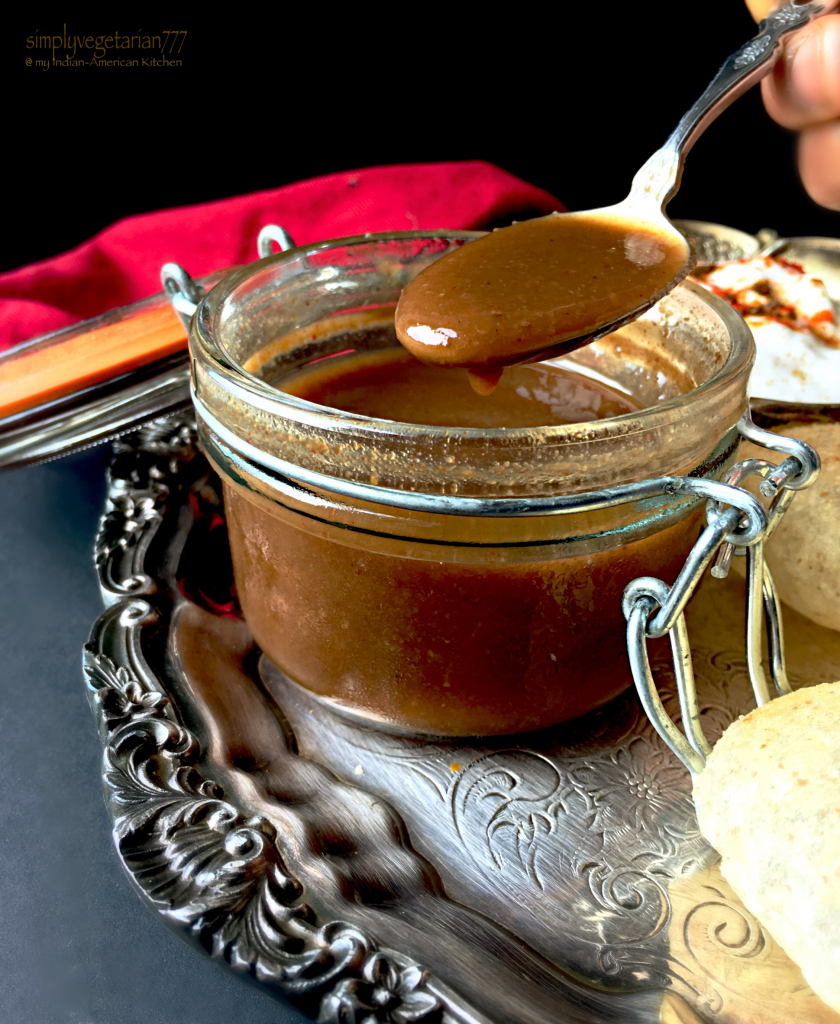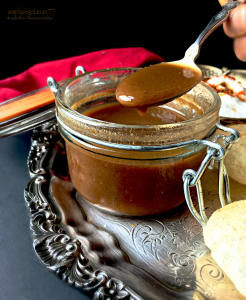 Kitchen Equipments Required
Heavy bottom sauce pan, stirirng spoon, measuring cups.
Ingredients 
Amchoor / Dry Mango Powder / Khatai – 1/4 cup
Gudh / Jaggery – 1/4 cup
Water – 1&1/2 cups
Kala Namak / Rock Salt – 1/2 tsp
Lal Mirch / Red chili powder – 1 tsp
Salt – 1 tsp or to taste
Method
Take the heavy bottom pan and add all the ingredients as mentioned above to the pan.
Bring the ingredients of the pan to a rolling boil and then reduce the heat to simmer and cook for another 4-5 minutes, while stirring few times.
Switch off  the gas stove. Cool it completely and then store in a clean and dry, air tight jar. Refrigerate it.
Serving Suggestion
It is a great accompaniment with any kind of chaat, including pani poori, dahi poori, Dahi Pakodi, papdi chaat, aloo tikki, aloo chaat etc etc etc… I love to pour a bit on top of my boondi ka raita as well.
Notes
You may make larger quantities.
It will store well in refrigerator.
Make sure to use dry spoon every time, you want to take out this chutney.
You may add roasted cumin powder, raisins, magaj (cantaloupe seeds) and dry dates for more flavor.
I enjoyed making this delicious chutney in my Indian American Kitchen and then pouring a thick layer of it on my Dahi Poori Chaat. I am sure you are going to try this soon, especially when Holi is around the corner. Simplifying one load of work while planning for a Holi party or any party, is a great relief. It is a must have chutney in your and my refrigerator.
Sonal