Lentils(Sabut Masoor) and Rice Kebabs and Cilantro Mint Chutney ( Meatless Monday )
As an Amazon Associate and member of other affiliate programs, I earn from qualifying purchases.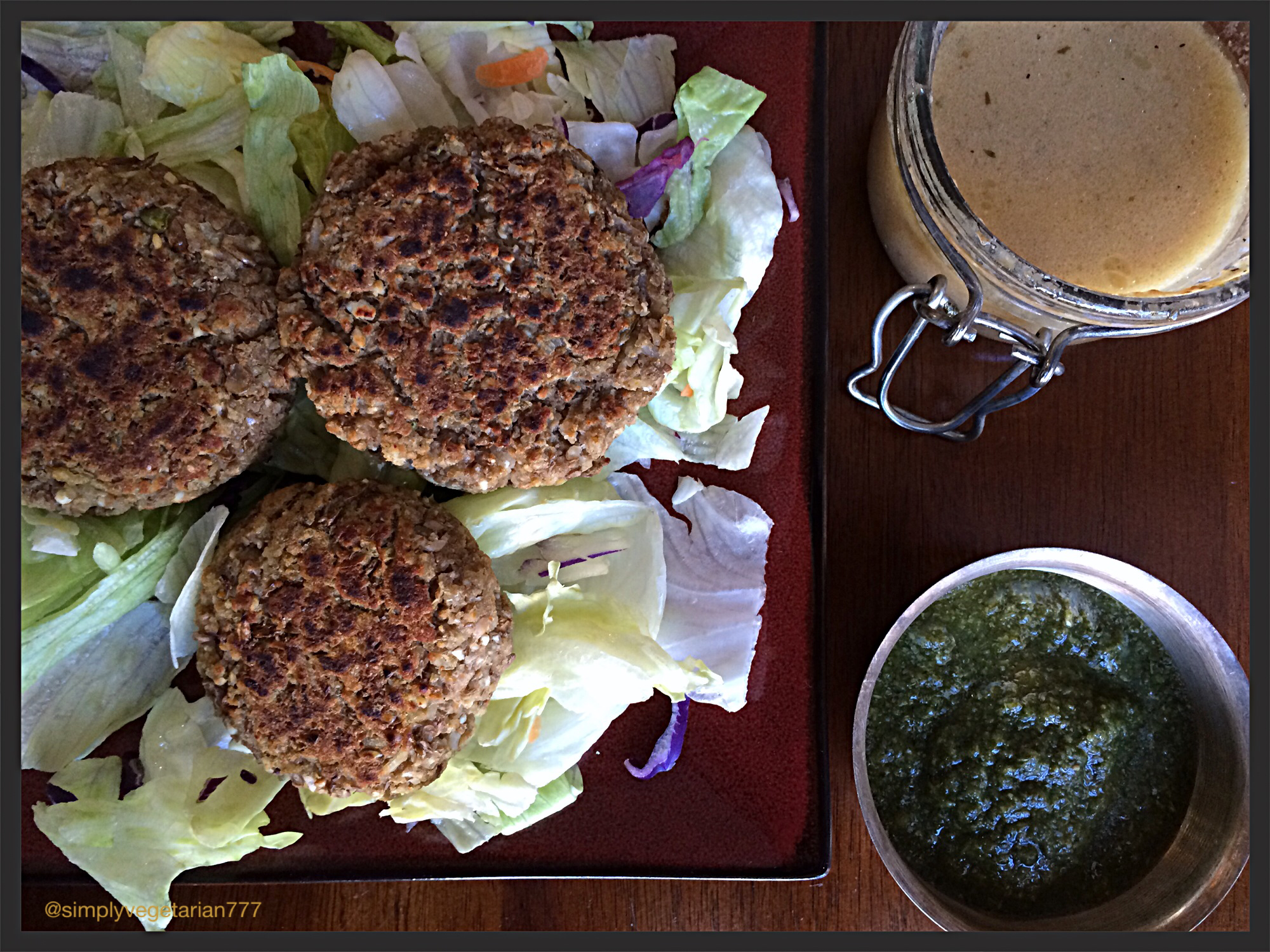 One of the best kebabs I ever made. Super flavorful and delish.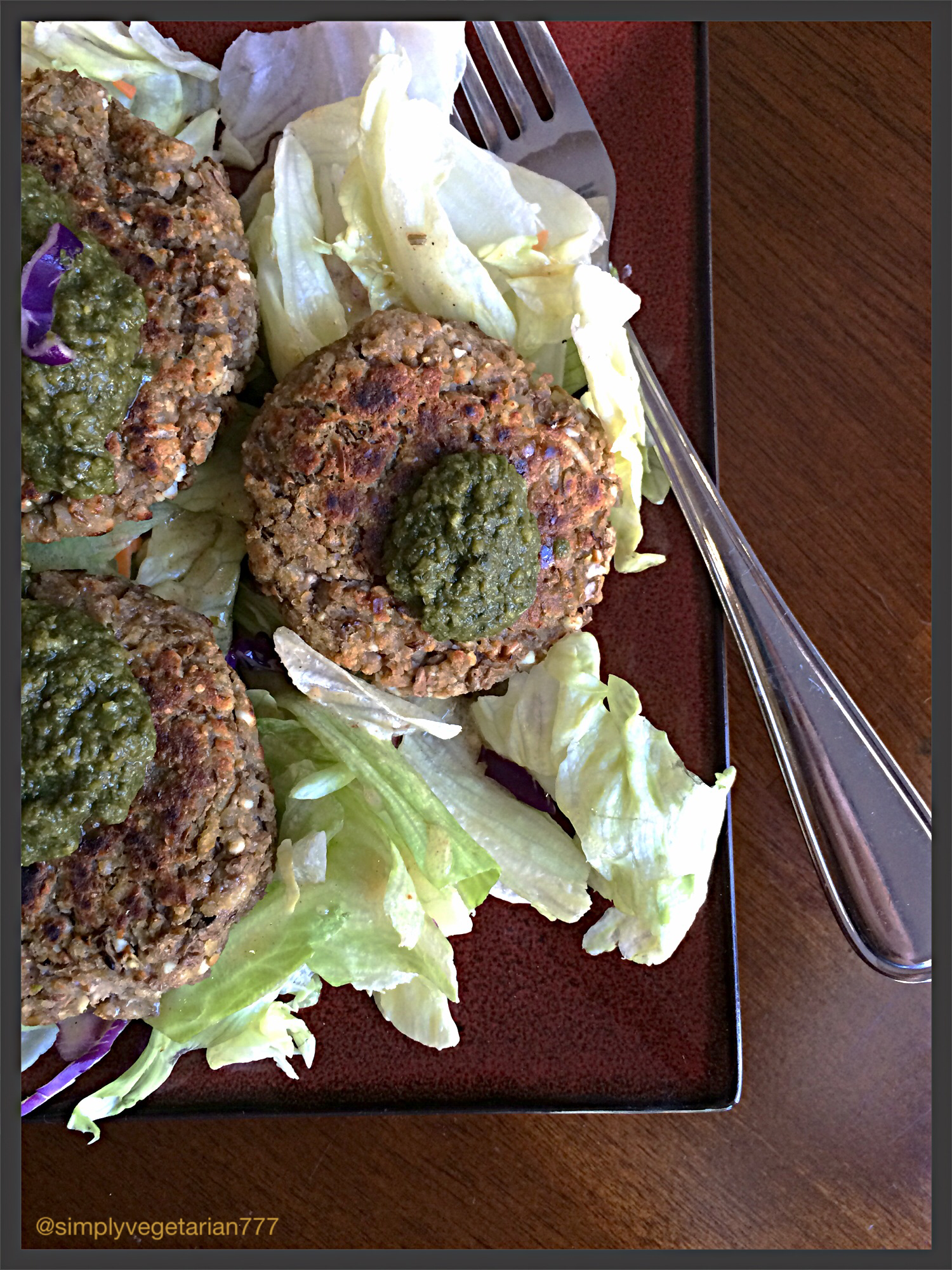 I love brown whole lentils. It's bite ful texture makes it super amazing to he used in different recipes or experiment with it.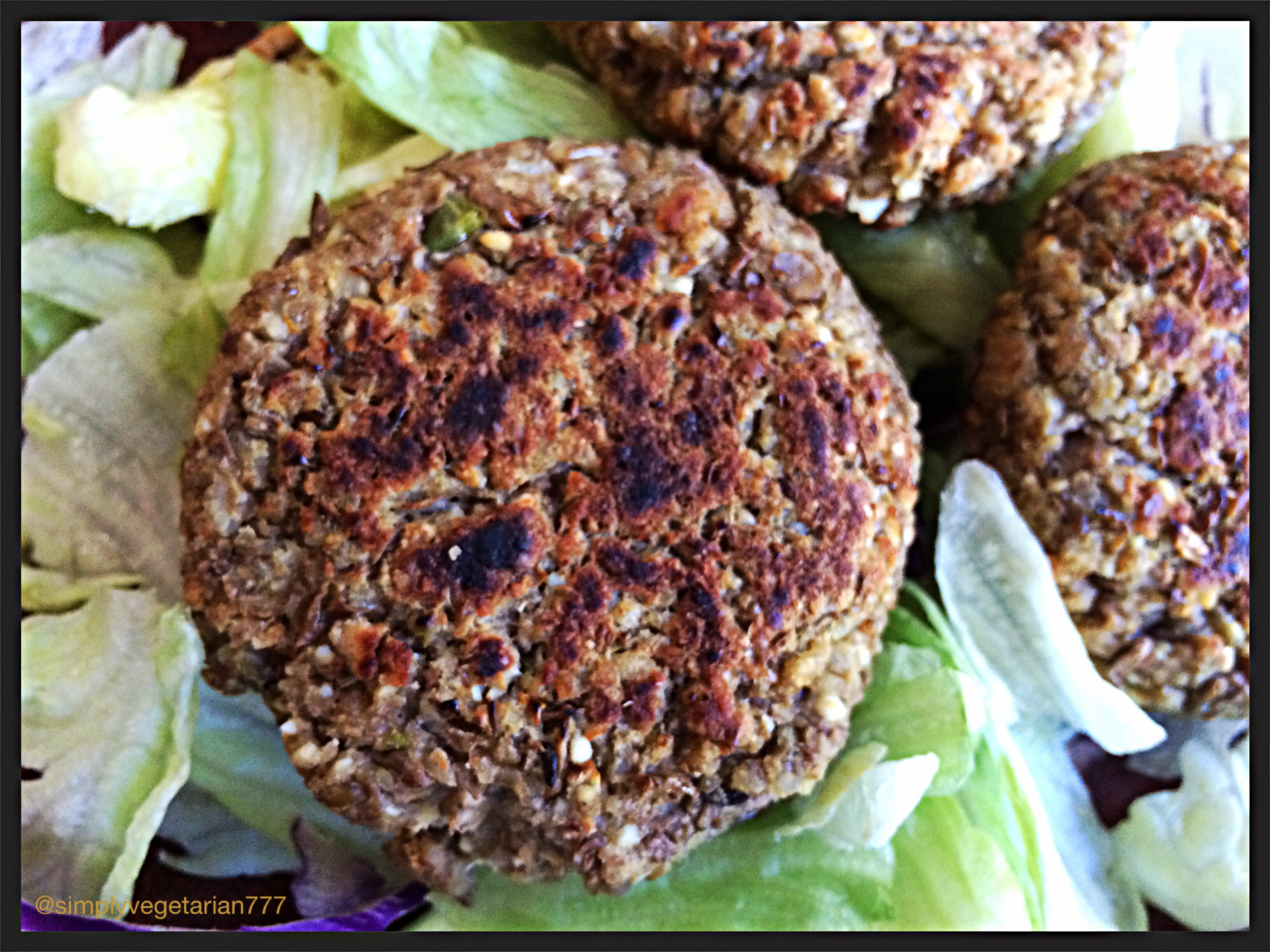 The best part about these kebabs is that you don't need much. Few ingredients and done. I served these on a bed of lettuce salad drenched in my home made olive oil mustard dressing and cilantro mint chutney.
Kitchen Equipments Required : Food processor, nonstick or hard anodized pan, spatula, bowl.
Ingredients :
Brown whole lentils : 1 cup, cooked. See the Method.
Rice : 1/2 cup cooked, any leftovers including Pilafs, Biryanis or Plain
Bread slices : 1-2
Ginger – 1 small piece
Garlic – 2 small pods
Ricotta : 2 tbsp. May use paneer or feta
Garam Masala : 1 tsp or to taste
Salt to taste.
Oil to grease
Method :
Cooking Lentils : Soak 1/2 to 2/3 cups of whole lentils for 2-3 hrs. Then cook them in enough water till boiled but not runny in water. Cool it. You may make salads with it too.

Heat the griddle or hard anodized pan. Grease it lightly. Place the patties on hot griddle. Lower the flame to medium. Cook each side for 5-8 minutes. The trick to get the sides cooked too is to place the kebabs near the edges of the pan so that heat from the edges can cook the sides. Keep rotating.
It is all cooked. It can be served on salad bed or with pita pockets.
Cilantro and Mint Chutney
Take 2 bunches of clean fresh cilantro leaves, 15-20 mint leaves, 2 green chillies, ginger and rock salt or regular salt. Add to blender and blitz with little water to make a smooth paste. Take it out and add juice from 1 lemon. All done!