Mango Cooler / Aam Panna
As an Amazon Associate and member of other affiliate programs, I earn from qualifying purchases.
Mango is one of the most loved fruit all over the world! It comes in huge varieties and has varied tastes from ultra sweet to tart, from very fleshy to more juicy! The humid climate is the best kind to grow the mango tree
! The belt around equator somehow supports the growth of this fruit!
This is from one of my early days of the blogging! I am on vacation now so bumping up some fun posts from those pre-days :).
It's already getting hot in many parts of the world! Sharing one of my childhood favorite drink made with raw mangoes. It's a cooler that you would make again and again along with your Iced Tea :).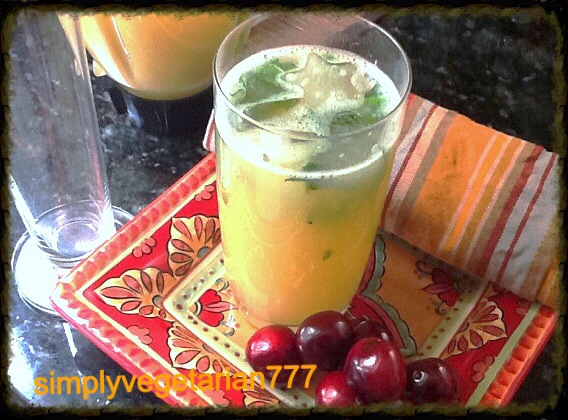 Ingredients :
Raw mangoes : 2 large
Cumin powder : 1-2 tsp (it adds smokiness)
Red chilli powder or Black pepper powder (as per choice) – 1/2 to 1 tsp (spice level to you)
Salt : to taste
Sugar : 1/2 cup (as sweet as you want)
Mint leaves : 2 tbsp chopped
Wash and boil mangoes.
Let them cool. peel, mash and strain the pulp.
Add cumin powder, salt, chilli powder and sugar.
Mix well in mixer with 1&1/2 cups of cold water, till sugar is dissolved.
Add mint leaves.
Divide the mixture into four tall glasses, fill it up with chilled water.
Stir well and serve. Enjoy this sweet and sour drink :).
Note : you can always spike it up with club soda OR freeze them as ice cubes or pop and use them accordingly :).
>